Butterfly Conservation gives popular guide a reboot
86be9b90-38e6-4faf-821b-6f257b8b7935
A new version of the much-loved children's wildlife guide, i-SPY Butterflies and Moths, has been published for the first time in a generation, coinciding with the 70th anniversary of the renowned i–SPY series.
Wildlife charity Butterfly Conservation (BC) has been working with publisher Collins, in association with Michelin, on the guide, which is available from 8 March.
The first i-SPY Butterflies and Moths title was published in 1954, with a further edition published in 1993. The book has long been name checked by many of today's professional and amateur naturalists for helping to spark their interest in the natural world when they were young.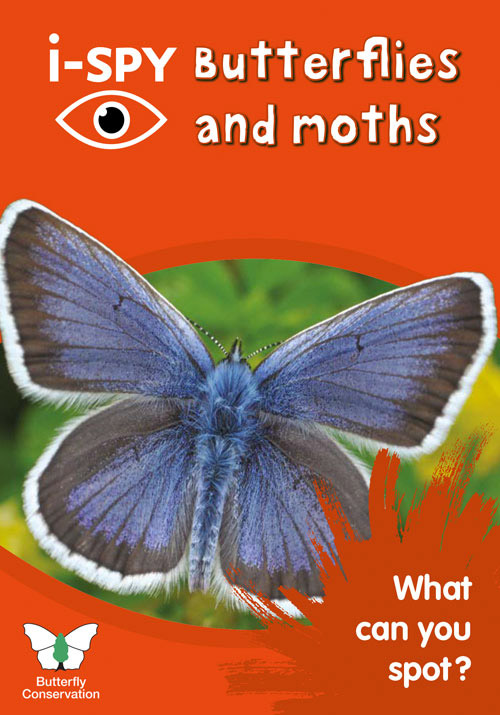 Butterfly and moth scientists at BC provided advice on text and images for the new version of the book. i-SPY encourages children to look closely at their surroundings, in this case for butterflies and moths, to earn i-SPY points. Sightings of rare and uncommon species generate the most points with the UK's two rarest butterflies, Large Blue and High Brown Fritillary, both scoring a maximum of 40 points.
Content continues after advertisements
The i-SPY series launched 70 years ago in 1948 when Charles Warrell began selling small paperbacks in his local Woolworths. As the series' popularity soared, so did the number of i-SPY titles available. The series was supported by News Chronicle in the 1950s, then published by the Daily Mail until the late 1980s, when publication was taken over by Michelin. i-SPY Butterflies and Moths is the latest addition to the modern range, alongside new titles i-SPY Garden Birds, i-SPY In the City and i-SPY At the Shops.
Laura Waddell, Editor of the series at Collins said: "At their heart, i-SPY books encourage children (and adults) to have fun paying attention to curiosities all around them, as well as learning more about the world beyond their doorstep, so working with the passionate team at Butterfly Conservation on i-SPY Butterflies and Moths was a natural fit. As a publisher, there is nothing more rewarding than thinking of another generation finding small joys and discovering new interests with these books as their guide."
Professor Tom Brereton, BC Head of Monitoring, added: "I used to carry one of these guides around with me all the time as a kid, when I first became interested in butterflies and moths. There was always a certain thrill about spotting something rare and adding up your points. I'm sure this new version will have the same effect on youngsters just starting out on their own personal wildlife journeys today, as it did with me all those years ago."