Businesses boost birds
30f45d44-18dc-4d94-8584-723a1349fe40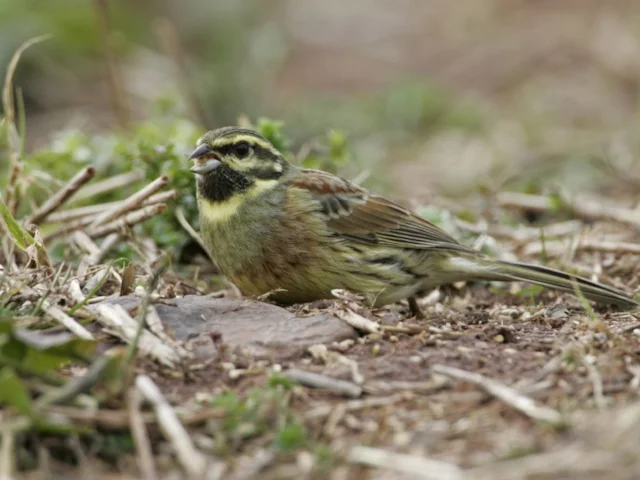 The
State of the UK's Birds 2015
report published today shows that British bird populations are benefiting from partnerships between conservation organisations and businesses.
New report reveals conservation bodies partnered with farmers, supermarkets and even the brewing industry have had positive impacts on bird populations in Britain.
The
State of the UK's Birds 2015
report (
SUKB
) showcases a range of examples of organisations joining forces with the conservation sector to improve the status of birds both within Britain and across the UK's Overseas Territories. Statutory bodies and conservation NGOs have engaged with private landowners, farmers, supermarkets, the aggregates industry and even the brewing industry in partnerships to deliver wildlife-saving projects across the UK.
The annual
SUKB
report takes a deeper look at the fortunes of farmland birds in particular, which overall have declined by 54 per cent since 1970. Despite the continued long-term decline seen among farmland birds, collaborative partnerships and agri-environment schemes have been shown to have positive impacts on a number of farmland bird species.
The report reviews a range of projects from targeted species recovery programmes benefiting Cirl Bunting and Stone-curlew, through to agri-environment schemes for which positive effects have been found on some widespread declining farmland species. More targeted schemes have been shown to increase or at least maintain local densities of Grey Partridge, Tree Sparrow and Yellowhammer on farms.
Wetland birds are another group to have benefited from partnership projects, particularly at the scale of their entire habitats. Common Redshank and Northern Lapwing are responding to habitat restoration and management in the Greater Thames estuary region, while Bittern in Somerset and Eurasian Curlew in Northern Ireland have made steps towards recovery. Meanwhile, in upland areas Black Grouse populations have increased on sites in North Wales, Geltsdale and Scotland as a result of habitat management and partnerships between game managers and conservationists.
The volunteering community has played a huge part in all of the partnership projects described in SUKB and a recent JNCC report is quoted as having conservatively valued volunteer contributions of time to be worth in excess of £8.6 million per annum. Bird monitoring in Britain is largely led by NGOs, in collaboration with the government, but relies on the efforts of thousands of volunteers in collecting data from surveys and studies, of which the latest results make up the content of this report.
Daniel Hayhow, RSPB's Conservation Scientist, said: "Without the dedication of the surveyors and volunteers involved in all of these projects we would not have the evidence base to assess the effectiveness of these exciting conservation partnerships. There is still much work to be done, but these positive stories show what can be achieved when organizations come together and we hope they will inspire more projects in the future."
The
SUKB
also covers the UK Overseas Territories. New Important Bird Areas have been identified on Ascension Island and St Helena through a project between local government and conservation NGOs. Recognition of the importance of these sites will benefit populations of the endemic Ascension Frigatebird and the Critically Endangered St Helena Plover. There is also news of a new collaboration to address serious declines in Northern Rockhopper Penguins on Tristan de Cunha, home to more than 80 per cent of the global population of this species.