Bush Heritage Australia protects 11.3 million hectares
b823ccc6-c229-421b-a758-c5b4046bcaac
Bush Heritage Australia announced last week that the total amount of land it helps to protect has risen to 11.3 million hectares.
This total is five million hectares more than the size of Tasmania, the state where Bush Heritage was formed. The new figure, up two million hectares from last year, and a whopping 50 per cent increase since 2015, comes from Bush Heritage's recently released 2018/2019 Impact Report.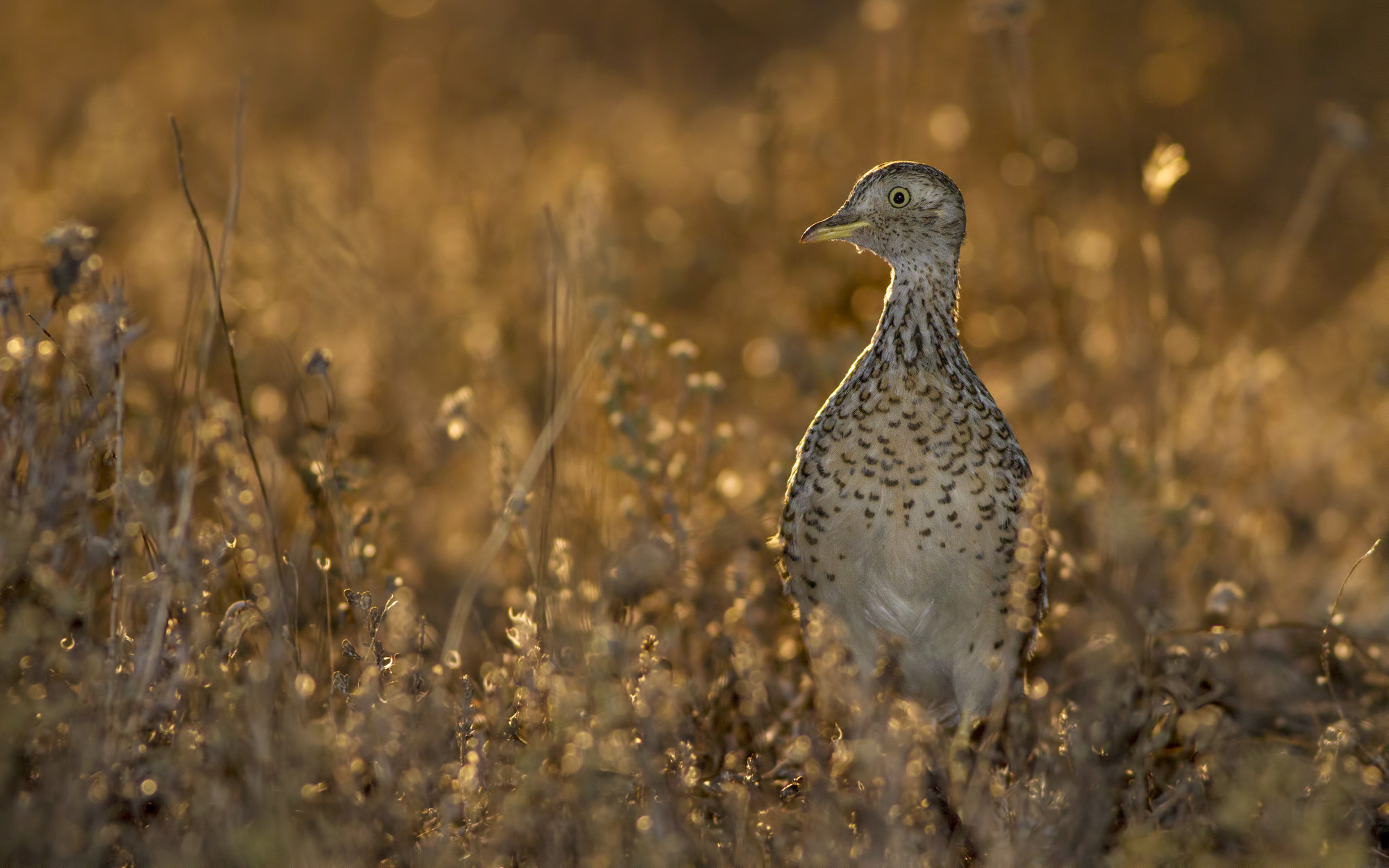 Plains Wanderer is one of the species to benefit from Bush Heritage Australia's protected land (Lachlan Hall).
For the first time, Bush Heritage has been able to measure the impact its reserves are having to mitigate climate change. Partnering with CSIRO, Bush Heritage found that its 37 reserves are responsible for storing an incredible 43 million tonnes of carbon through soil, debris and vegetation. This is the equivalent of removing 36 million cars from the road for a year – almost twice the number of registered vehicles in Australia.
Bush Heritage estimates that 6,359 native plant and animal species are found across the 11.3 million hectares it helps protect. Some of the Critically Endangered bird species include Swift Parrot, at Tarcutta Hills Reserve and Plains Wanderer, at Boolcoomatta Reserve. Threatened plants like Straggling Androcalva and Robust Greenhood Orchid are also protected on Bush Heritage land.
Bush Heritage Chief Executive Officer Heather Campbell said the increase in land protected was a positive step forward for conservation in Australia. "For almost 30 years now we've been working to achieve large scale positive change for our irreplaceable landscapes and magnificent native species," Ms Campbell explained.
"We are thrilled to extend our conservation impact by a further two million hectares this year, which was only possibly due to our partnerships with Aboriginal people; and to know that we're protecting a number of critically endangered species and their habitats is something we – and our 35,000 strong community of supporters – are very proud of."