Bullfinches on the increase in gardens
a5ec311d-e6a4-4ad7-9fac-cc51b97d48eb
Eurasian Bullfinches are being seen in more gardens than ever before, according to the British Trust for Ornithology's (BTO) Garden BirdWatch Survey.
Records from approximately 11,000 'citizen scientists' recording for the BTO's weekly Garden BirdWatch Survey indicate that Eurasian Bullfinches are being seen in more gardens than ever before.
Bullfinches were seen by 19 per cent of Garden BirdWatchers in April 2018, which is almost double the average (1995-2017) for this month. These figures follow on from a record high last winter, after a successful breeding season. The BTO's annual results for 2017 show a 16 per cent increase in the number of gardens reporting them, compared to 2016.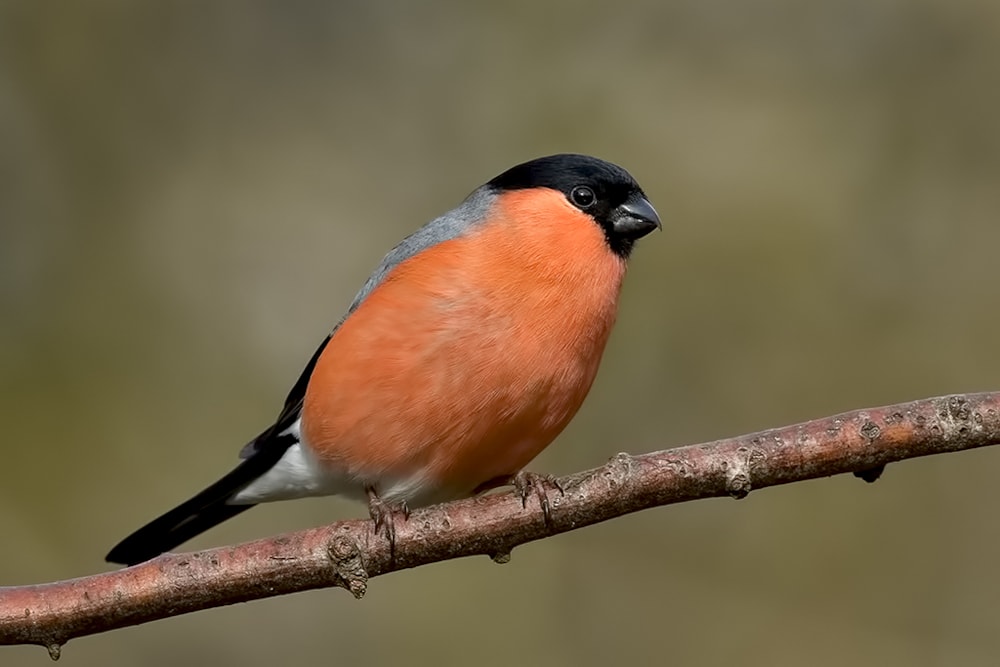 Eurasian Bullfinches are attractive birds, with the males possessing a bright salmon-pink breast (Derek Lees).
Bullfinches are enigmatic and secretive birds often seen in gardens with plenty of cover, usually close to their natural woodland and scrub habitats. A long-term decline has been noted in the species since the 1970s, which is thought to be due to agricultural intensification and a reduction in food availability and nest sites in woodlands. However, since 2000 they appear to have been increasing nationally, according to the joint BTO/Joint Nature Conservation Committee/RSPB Breeding Bird Survey, but as yet there is no clear explanation why. The BTO has also seen an increase in the percentage of gardens reporting the species since the start of the Garden BirdWatch survey in 1995.
While often seen feeding on the seeds of fleshy fruits and flower buds, they will also take sunflower and other seeds from hanging feeders. At this time of year, they also forage for invertebrates for their chicks. Listen out for their soft peu call or look out for the bright pinkish-red underparts of the male and pinkish-grey of the females, both with a black cap that extends over their large, robust bills. While these sedentary birds are seen year-round, the BTO sees a striking peak in garden sightings in June, which is thought to be when parents bring newly fledged young to gardens to feed. It remains to be seen whether record counts will continue into the early summer period.
Claire Boothby, Garden BirdWatch Development Officer at the BTO, commented: "2017 saw record reports of bullfinches from October-December and this year we are on track for the highest-ever records. Will this be the case? We need your help to find out."
Kate Risely, Garden BirdWatch Organiser at the British Trust for Ornithology, added: "Not only was 2017 a great year to see bullfinches, we also recorded more Pied Wagtails (up 32 per cent), Song Thrushes (up 15 per cent), Goldcrests (up 11 per cent) and Goldfinches (up 5 per cent) in gardens than we did in 2016."