BTO launches Equipment Donation Scheme for young wildlife enthusiasts
2fece864-07c2-430f-9741-4836742d776d
The British Trust for Ornithology (BTO) has launched a major new scheme to help young nature enthusiasts.
The BTO Equipment Donation Scheme is designed to help redistribute birding equipment – such as optics and books – from those that don't need them anymore, or wish to support others by gifting it, to those who may not be able to afford or access the equipment, but would benefit from its use.
Many experienced wildlife watchers upgrade their binoculars, telescopes and other wildlife-watching equipment as newer and better instruments are brought onto the market, and there will be plenty of older pairs of binoculars, books and more languishing in cupboards across the UK. It is this kit that the BTO wants to get into the hands into young wildlife watchers across the isles.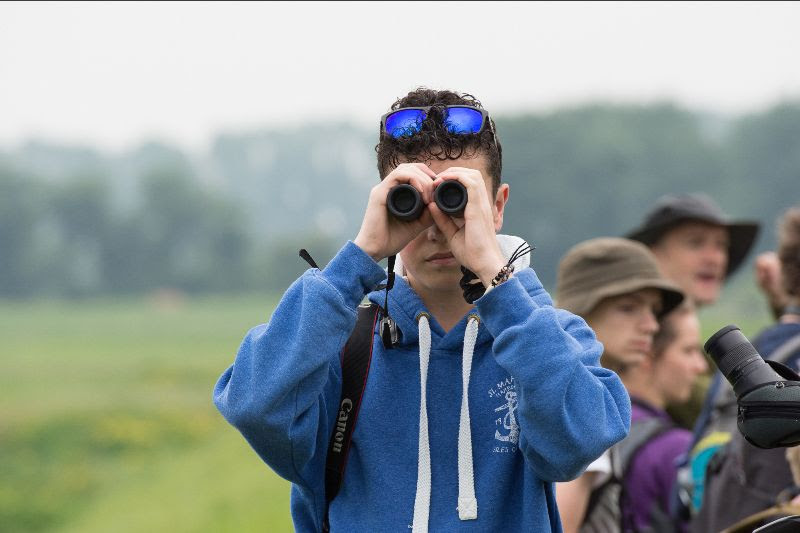 The BTO's new Equipment Donation Scheme will help supply young and enthusiastic wildlife watchers with quality equipment, including optics and books.
Anyone can donate to the scheme, but to be a recipient of redistributed wildlife watching equipment you need to be aged between 11 and 21; a primary or secondary school who is looking to take up Garden BirdWatch with one or more of their year groups, or have a club that focuses on nature or the environment; or a university group or society which focuses on nature or the environment.
The scheme will accept functioning binoculars, telescopes, and books on birds and other taxa in acceptable condition. The scheme currently does not accept ringing or photography equipment.
The BTO has also made an appeal to suppliers of optics or other birding-related equipment that are interested in becoming corporate sponsors.
Samuel Levy of the BTO Youth Advisory Panel, who developed the scheme, said: "There are many young people out there who are passionate about wildlife and wildlife monitoring but just don't have the means to acquire expensive wildlife-watching equipment. This scheme has the potential to make a huge difference, and who knows, it may even inspire the next Chris Packham or David Attenborough."
If you are interested in getting your old wildlife-watching kit into the hands of a young wildlife enthusiast, please visit www.bto.org/equipment.