BTO celebrates 20th anniversary of Breeding Bird Survey
82a9a792-a331-4447-a1b1-b404a87338e3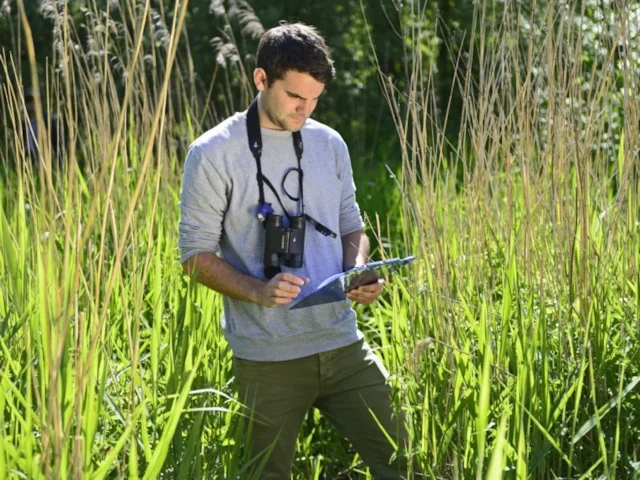 More than 150 dedicated BTO volunteers have counted birds on their chosen patches for two decades.
The birdwatchers were among the first to volunteer for the Breeding Bird Survey in 1994, and are still surveying their sites as this long-running scheme reaches its 20th birthday this year.
Counts from the British Trust for Ornithology's (BTO) Breeding Bird Survey (BBS) are used to produce
population trends
for over 100 UK bird species, and these figures are incorporated into research and conservation work. This includes monitoring the success of agri-environment schemes, unpicking the causes of
declines in our summer migrants
, and investigating the effects of introduced species and climate change on bird numbers.
More than 2,500 people now take part in the survey, and each of them make two visits a year to randomly-selected sites. Over the last 20 years, BBS volunteers have made over 100,000 survey visits and walked a distance equivalent to 10 times round the earth, binoculars in hand, recording over 16 million individual birds along the way.
The results from BBS sites that have been surveyed by the same person over many years are particularly valuable, and on the 20th birthday of the survey the organisation is thanking and celebrating their most committed BBS volunteers, who have each been given a specially-designed BBS pin badge as a memento.
Twenty-year volunteer Nick Tardivel said: "I believe the data makes a very valuable contribution to the wider picture of the state of our wild bird populations, and there is no small satisfaction making the effort for this."
Another, Muriel Cadwallender, said: "The achievement of reaching remote squares, after a seemingly vertical climb, with the reward of panoramic views of the Cheviots, singing Skylarks, 'pipping' pipits, calling Curlews and Snipe drumming is all the incentive needed to keep going, year after year, to this beautiful part of Northumberland."
The BTO is always looking for new BBS volunteers, and hope that some people starting in 2014 will still be surveying the same sites 20 years from now. Get involved by visiting
www.bto.org/bbs
, emailing
bbs@bto.org
or calling the BTO on 01842 750050.
Content continues after advertisements