Brown Booby added to British list
f83b0f63-a583-4212-b978-f36bc06118c7
The British Ornithologists' Union Records Committee (BOURC) has announced that Brown Booby has been added to the British list on the basis of an adult photographed off Swalecliffe, Kent, on 19 August 2019.
The species has been increasingly observed as a vagrant in the North Atlantic in recent years, with birds moving north from their tropical breeding areas. Such movements may be due to increases in sea temperatures linked to climate change. The observation of one in English coastal waters was predicted, although it was unexpected for three to occur in such a short timeframe in the summer of 2019.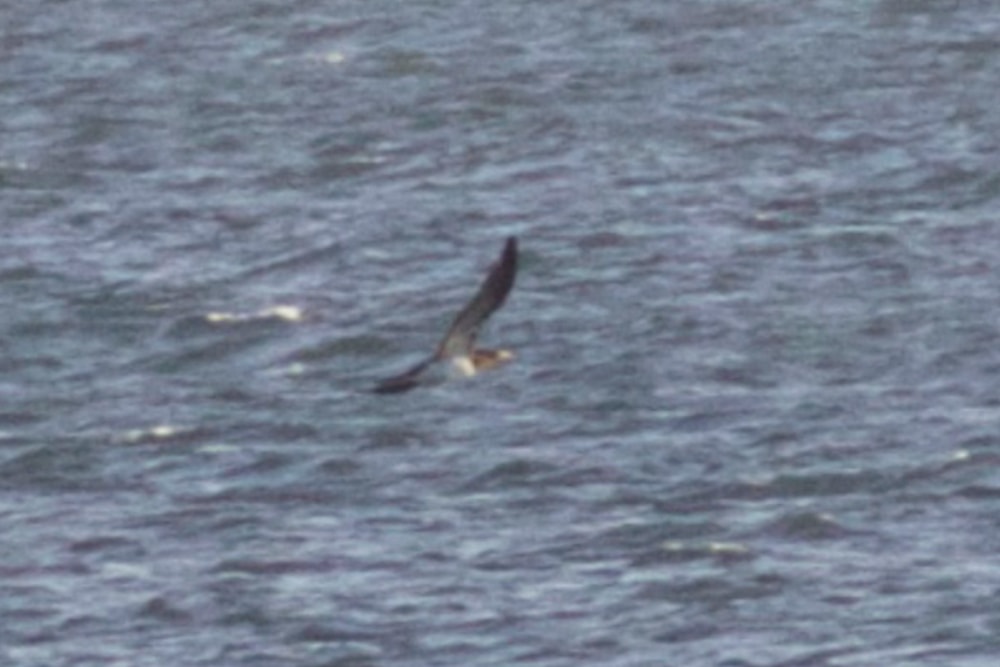 Apparent Brown Booby, Swalecliffe, Kent, 19 August 2019. In this image, the sharply demarcated breast band is apparent, as well as the white underparts and white underwing. The ivory-coloured bill is also clear and, with a bit of imagination, bill structure and even the pale face mask appear to be discernible (Andy Taylor).
Content continues after advertisements
The Swalecliffe bird was photographed and observed Andy Taylor, Ted Lee and Geoff Burton as it flew east offshore. Fortunately, Andy's images were enough to clinch the identification (more here). This was followed by two well-twitched birds in Cornwall, at St Ives and the Lizard respectively (more on these birds can be read here and here).
Brown Booby has been added Category A of the British list, taking it to a total of 623 species. It becomes the second booby on the list, after Red-footed Booby was added in 2017.
Meanwhile, the BOURC also announced that it has accepted the giant petrel seen at several sites off north-east England on 2 July 2019 as a species pair. As this record was not identified to species level, it is not included as part of the British list and is not included in the species totals, but is instead listed in Appendix 3 (IBIS 160: 239-240).