British oil company illegally surveying Congo national park?
520708f1-ce25-4041-9ff4-ae2ff4187e19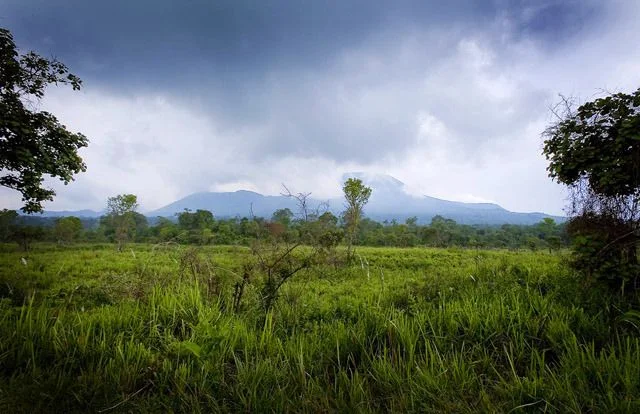 Conservation organization the Worldwide Fund for Nature (WWF) has issued a call to UK oil company Soco International PLC to respond to allegations revealed tonight in a documentary premiering at the Tribeca Film Festival.
The film,
Virunga
, debuted amid rising tensions in the Democratic Republic of
Congo
as the oil company prepares to begin seismic surveys.
The chief warden of theDemocratic Republic of the
Congo
's Virunga National Park, Emmanuel de Merode, was shot two days ago after stating publicly that "any oil-related activities are illegal" and pointed out that they contribute to the instability of the region.
"This documentary raises important questions that Soco should answer urgently, as well as highlighting why such a fragile and iconic place should not be subjected to oil exploration," said Zach Abraham, WWF International's Director of Global Campaigns, who attended the film's premiere.
"WWF calls on Soco to suspend plans for seismic testing and to withdraw from the park," Abraham continued. "WWF believes the Congolese citizens that depend on Virunga National Park for their jobs and wellbeing deserve an explanation from Soco, as does the company's shareholders and the government of DRC."
"The claims put forward in this powerful documentary will likely intensify the widespread belief that Soco should cease all activities in Virunga immediately," Abraham said. "It is irresponsible for Soco to continue operating in the face of opposition from the UK Government, UNESCO, the European Parliament and so many others."
African Jacana is widespread in many of the wetland areas of Virunga National Park.
Photo: naturepl.com/Jabruson (WWF-Canon).
In recent months the Congolese public have voiced firm opposition to Soco's operations, and some have reported threats and intimidation after speaking out against oil. Over 650,000 people worldwide have signed WWF's petition against Soco's oil exploration in Virunga National Park.
The World Heritage Site is classified as an Important Bird Area by BirdLife International, holding several Vulnerable bird species, and is home to some extremely rare mammals, including about 200 of the 880 remaining Critically Endangered Mountain Gorillas. Pollution from oil exploitation could destroy the park's fragile habitats and contaminate the air, water and soil.
The UNESCO World Heritage Committee has condemned oil exploration in Virunga on many occasions, and called for the cancelation of all permits. During a visit to the park last month, two high level European diplomats said that oil production would be a major risk to the park's sensitive natural environment. Soco is traded on the London Stock Exchange and is a component of the FTSE 250 Index.