BOU rejects House Finch as first for Britain
e7dae670-c9e5-498a-aa52-9130aa763a3b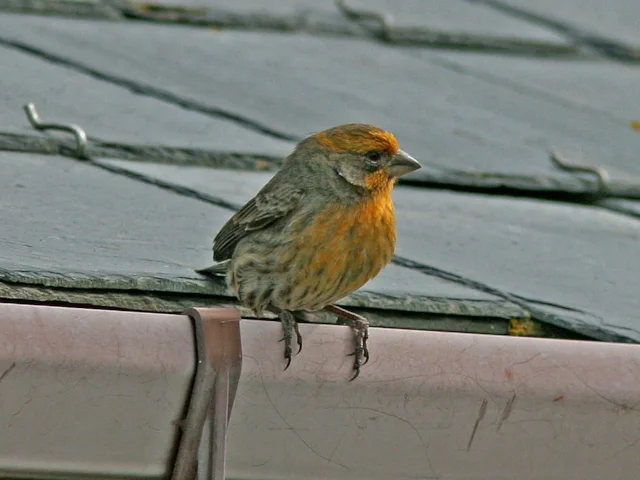 A well-twitched potential Yank vagrant has been deemed an escape by the BOU, while the rejection of one species and acceptance of another maintains its list at the same total.
It was deemed by many to be a new British bird and widely twitched during its prolonged stay in 2010, but the House Finch first found at Land's End (4-12 May) and then The Lizard, Cornwall (16 May), finally residing at Prawle Point, Devon, from 27 June-22 October, has now been judged an escape by the Records Committee of the British Ornithologists' Union (BOURC) and placed in Category E of its British list.
The announcement follows hot on the heels of the controversial
removal of the sole British Slender-billed Curlew record
, dating from 1998, after it was retrospectively deemed 'Not Proven'. An explanation of this revision is due to be published by the BOU in February.
The latest changes announced by the BOURC are not all bad news, however. Both White-winged Scoter, of the nominate American form (a well-twitched individual off Blackdog, Aberdeenshire, from 11-23 June 2011), and 'Asian' Red-rumped Swallow (a potential future split at Talisker Bay, Skye, Argyll, on 17 and 29 June 2011) have been added to Category A of the BOU's British list.
Another admission to the list has also been expected by many birders, that of Moltoni's Warbler. However, it comes after a review of the first-ever record of 'Subalpine' warbler – a male taken on St Kilda, Outer Hebrides, on 13 June 1894 – which was discovered to be this form after genetic analysis and physical re-examination. Ironically, the second record of the subalpine complex in Britain – another Scottish specimen, this time taken on Fair Isle, Shetland, on 6 May 1908 – was found to be of Eastern Subalpine Warbler, meaning that the first two British records were of the two least common forms occurring in Britain. Many authorities, including the IOC (followed by
Birdwatch
), already split the three forms as full species, but the BOU has retained them as subspecies pending review of the latest research into the subject.
The White-tailed Tropicbird corpse recovered from Mawbray Bank, Cumbria, on 6 January 2013 (see
Birdwatch
249: 61) is currently under assessment as the first British record, awaiting a decision as to whether it can be considered to have died within British waters.
Several species countable on Birdwatch's list remain in limbo on the BOU's, despite many experienced birders considering them to have occurred as wild birds. These include Falcated Duck, Marbled Duck, Yelkouan Shearwater and Elegant Tern. The Pale-legged or Sakhalin Leaf Warbler from Portland, Dorset, on 22 October 2012 (
Birdwatch
246: 60-61) is also still awaiting possible identification to species level.
With the addition of White-winged Scoter and deletion of Slender-billed Curlew, the BOU's list remains at 596 full species.
Content continues after advertisements