Bitterns breed in south Wales for first time in 200 years
81e6c808-09a0-4028-83ce-beaf092b9e2b
Two pairs of Eurasian Bittern have bred in Gwent – the first time the species is known to have done so in south Wales for more than 200 years.
Chicks have fledged from two separate nests at Newport Wetlands, which is managed by Natural Resources Wales (NRW) in partnership with RSPB Cymru and Newport City Council. The sighting was first recorded by NRW team member Kevin Dupé and later confirmed by local county bird recorder and ornithologist Darryl Spittle.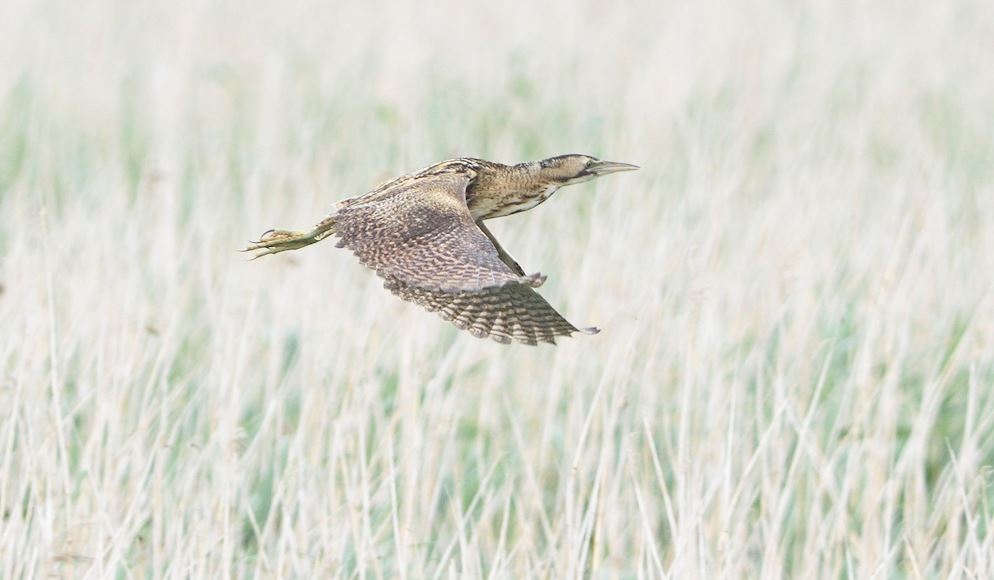 Two pairs of Eurasian Bittern have nested at Newport Wetlands this summer (Darryl Spittle).
Content continues after advertisements
When Eurasian Bittern was last thought to have bred in south Wales, it was presumed to have also been on the Gwent Levels. Dupé, who has worked at the reserve for more than 19 years, said: "To see bitterns nesting at Newport Wetlands is a truly wonderful sight, and a real achievement for those of us who have been involved in habitat conservation at the site for a long time.
"In the last few years bitterns have been nesting and breeding in areas of north Wales where there has been extensive reedbed restoration, and we had only hoped to see the same success here."
Darryl Spittle, county bird recorder from the Gwent Ornithological Society, added: "While Eurasian Bitterns possibly nested on the Gwent Levels in the past, the relentless drainage of wetlands in the 18th century mean it may have been the best part of 250 years since bittern last fledged youngsters in the county!"