Bittern continues to prosper across England
064f7580-aa24-49e9-8881-326247693800
Early indications are that it has been another excellent year for the rapidly increasing Eurasian Bittern across England, according to the RSPB.
The species has successfully bred in the West Midlands for the first time in more than a century, with five young fledging from two nests at the RSPB's Middleton Lakes reserve. Remarkably, a booming male bittern was only heard on the reserve for the first time as recently as March. The success is being partly attributed to the creation of a 6-ha reedbed on the reserve, which both nests were located in.
In Cheshire, Eurasian Bittern bred for the first time at Burton Mere Wetlands RSPB. The male was heard booming in the spring and feeding flights were regularly observed after that – a welcome result given that the reserve's reedbed is less than 15 years old.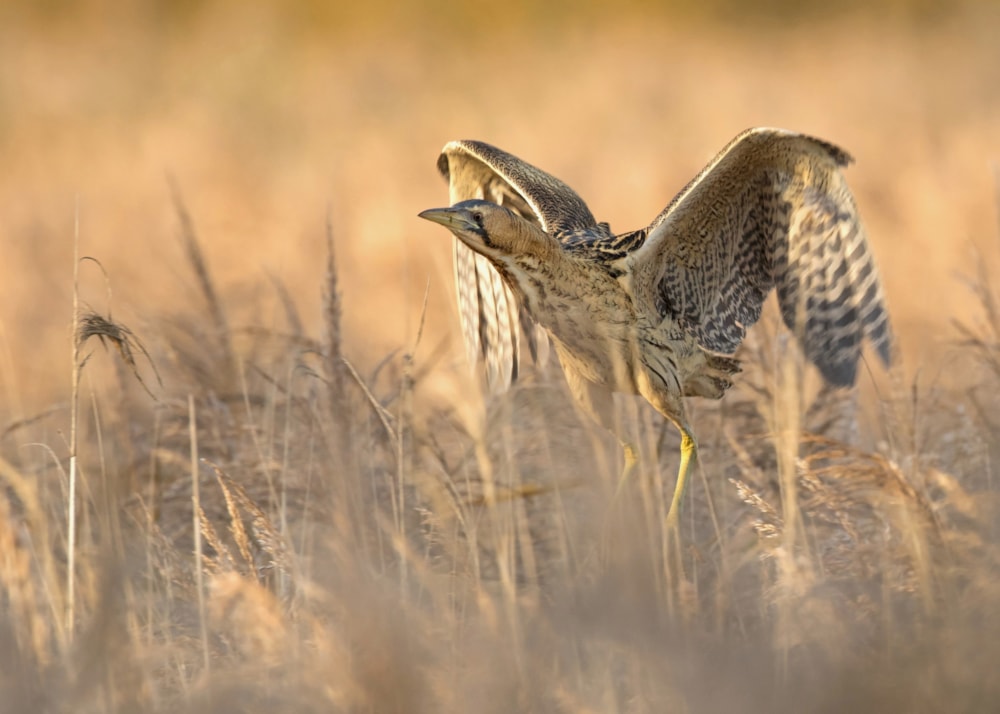 Eurasian Bittern goes from stength to strength across England, with its distribution and population continuing to expand (Paul Coombes).
The number of booming males at the established site of Leighton Moss RSPB near Carnforth, Lancashire, reached six this spring – the largest number recorded on the reserve since the 1990s. Ongoing work to create new wetland habitats and restore the site's existing reedbeds has also led to bitterns nesting on one of the reserve's satellite sites for the first time.
Content continues after advertisements
A total of four booming males was logged at St Aidan's RSPB, West Yorkshire, this year, with four nests confirmed. Two further males boomed at nearby Fairburn Ings RSPB and four advertised themselves at Old Moor RSPB, South Yorkshire.
Ouse Fen RSPB, Cambridgeshire, has also enjoyed a record-breaking year, with 12 booming bitterns on site in 2021. The reserve is part of an ambitious 30-year landscape-scale conservation scheme to covert a working sand and gravel quarry into a wildlife-rich wetland habitat that will cover an area equivalent to 980 football pitches by 2030.
At Dungeness RSPB in Kent, staff and volunteers carry out extensive habitat work each winter to help create the right conditions for bitterns. Their efforts are paying off as six booming males were heard at the reserve this year; this total is believed to be a county record.