Bittern breeds on Isle of Wight for the first time
ccb5e64c-6356-44b5-a1af-30d3b4f7a727
For the first time, Eurasian Bittern has bred successfully on the Isle of Wight. The species has never been recorded breeding on the island before but this year – which has been the best ever for Eurasian Bittern in Britain – wardens at RSPB Brading Marsh observed regular feeding flight during summer and photos of a possibly fledgling were obtained.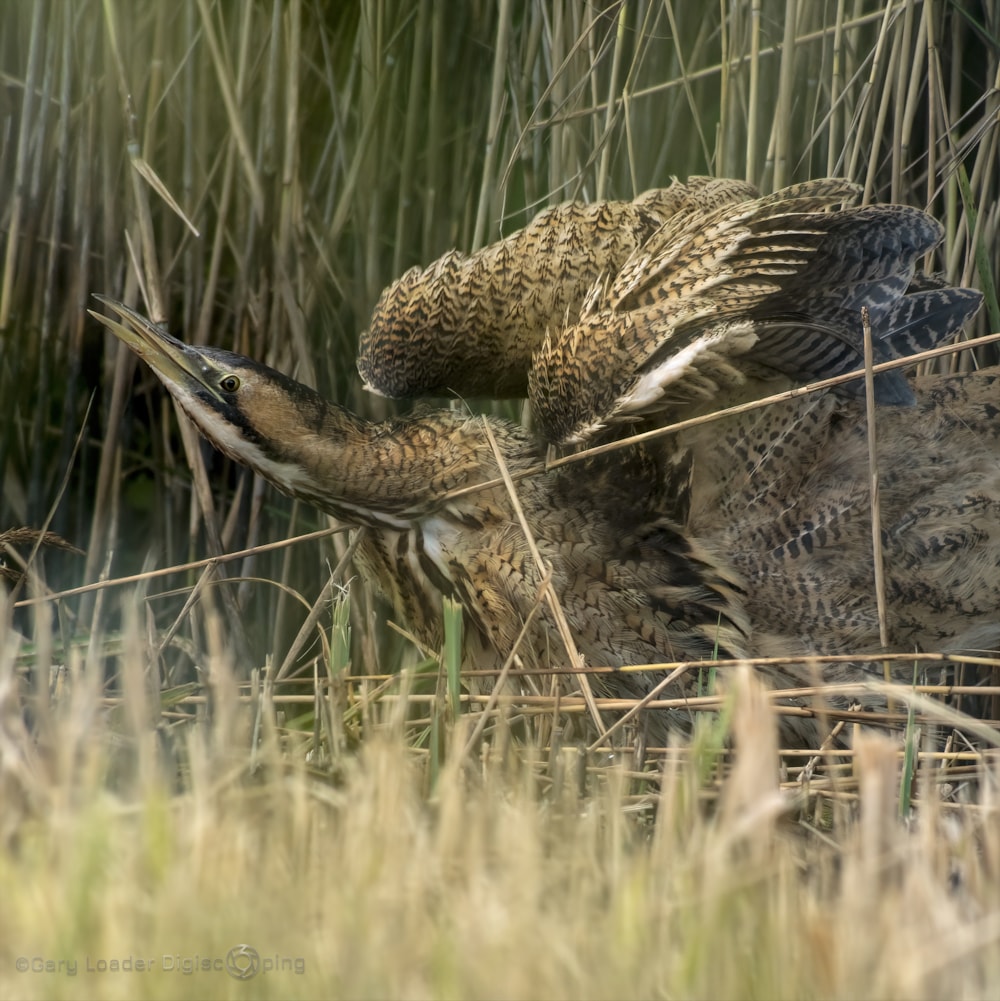 Eurasian Bittern (Gary Loader).
Staff at the reserve heard booming bird during spring for the first time, and the observations noted during summer have led the RSPB to reveal they are confident that birds successfully bred at the newly restored wetland. Keith Ballard, warden of RSPB Brading Marshes said: "Hearing a booming bittern on a wetland reserve is like receiving a Michelin star as a restaurant; it's one of the highest marks of success we could hope for.
Content continues after advertisements
"Eurasian Bitterns have very selective habitat needs, and to attract them you need a truly thriving ecosystem. The work we have done to manage the reserve for insects, fish, reptiles and mammals, as well as birds, now means we have one of the most UK's most sensitive species choosing to raise its young on the Isle of Wight."
Luke Gaskin, Assistant Warden, managed to capture photographs of a bird that may be one of this year's fledglings, peeking out from the dense reedbed. Expert habitat management at RSPB Brading Marshes reserve has already seen three new wetland species – Western Marsh Harrier, Little Egret and Great Crested Grebe – successfully breed on the Isle of Wight. The restoration of the historic wetland was possible through partnership working with Natural England, the Environment Agency and thanks to funding from the Heritage Lottery Fund.
In the South-East, Eurasian Bittern had previously recolonised restored wetlands at RSPB Dungeness, Kent, and three booming males recorded there this year. However, there are still fewer than 200 Eurasian Bitterns at roughly 75 UK sites, making the discovery of this new pair even more significant.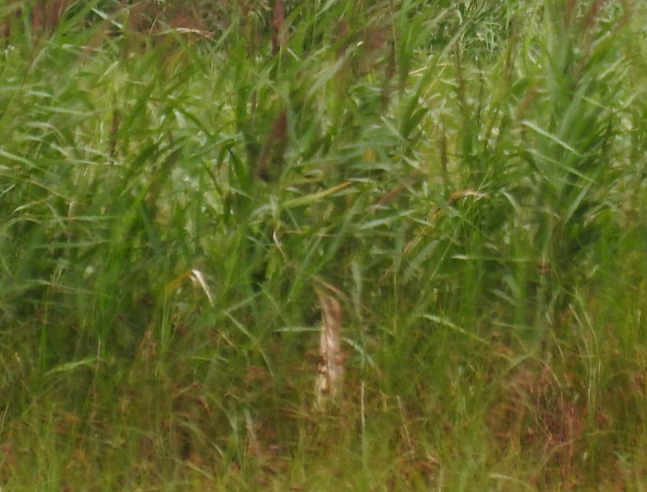 A possible fledgling was photographed in the summer (Luke Gaskin).