Birds to get health food
3570a450-fbb6-4649-ad97-678f9f054f61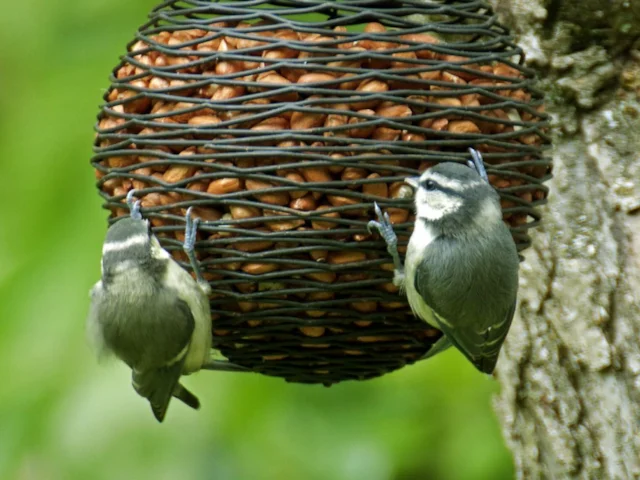 A conservation charity and a bird food specialist have linked up to provide nutrition labels for aviary bird food which may help householders provide healthier foods for garden birds.

A joint project between the two British organisations – the Royal Zoological Society of Scotland (RZSS) and Haith's – has led to a pioneering development that could help change the way birds are fed in Britain. The project will eventually enable the correct identification of the fibre, protein and mineral level compositions of bird food, which are currently not listed on packs.

As well as allowing cagebird owners to make more confident and informed choices, the results will lead to a zoo nutrition database for birds, to help construct diets with better levels of nutrition. It is also hoped the knowledge will reduce the cost of seed mixes, making it helpful for zoo and aviary budgets, and achievable for garden bird feeder owners too. This is the first time this has been done in the UK.

Andy Beer, Nutritionist for the RZSS, said: "When bird seed is currently purchased, the mix of millet and various other seeds is identified on product packaging, but there is no way of knowing the nutritional composition of the feed.

"This is true for the bought mixes given to birds in zoos, wild bird and domestic bird mixes. It is important that a greater level of nutritional understanding of what birds are fed is developed. This includes such protein, oil and fibre content, as well as levels of essential minerals like calcium, phosphorous and iron, vital for bird health."

Simon King, Associate Director of Haith's, continued: " The beauty of this project is that whatever we learn from it will naturally find its way into the wild bird foods we manufacture at The Bird Food Centre in Lincolnshire. While it's too early to say if we'll add the printed information to wild bird packaging, we can say that we will be analysing our wild bird diets and improving or creating new diets for wild birds on the back of good science. Therefore, this collaboration with RZSS experts will be a great example of the zoo community sharing its knowledge and resources in the interest of conservation."