BirdLife welcomes Bhutan partnership
b1c54642-7d0c-45e1-bd85-dda9d77160a4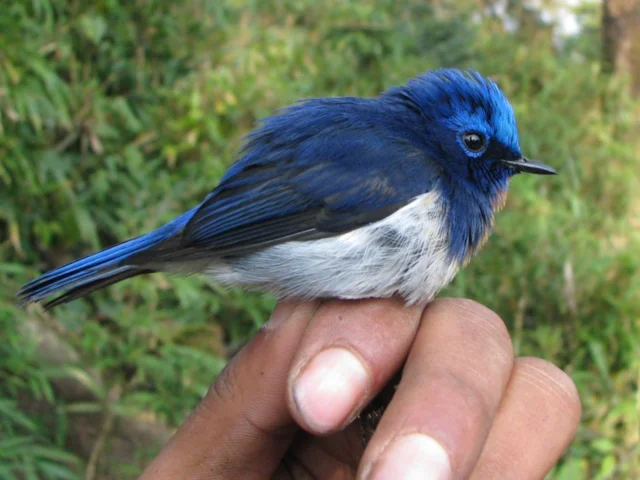 Bhutan's Royal Society for the Protection of Nature (RSPN) has become the 122nd BirdLife Partner organisation.
Known in the local language as Druk Yul (meaning 'Land of the Thunder Dragon'), Bhutan is nestled in the eastern Himalayas, between the populous nations of China and India. The biodiverse country is famous for its fortress-like monasteries, ancient traditions and dramatic landscape. Bhutan is deeply protective of its natural heritage: long-standing traditions protect the landscape, where the constitution demands that a minimum of 60 per cent of the land must remain forested for all future generations.
Thanks to its forests, which currently cover over 70 per cent of the country's area, it is the world's only carbon negative country – meaning its forests absorb more carbon dioxide per year than its pollutants emit. Nonetheless, despite this Bhutan is still home to some globally-threatened species, and RSPN performs vital work to protect them.
Bhutan contains 23 Important Bird and Biodiversity Areas (IBAs), eight eco-regions, and a number of Important Plant Areas and wetlands, including three Ramsar Sites with a surface area of 1,226 hectares. The diverse ecosystems and eco-floristic zones have made Bhutan home to a wide array of flora and fauna, including Snow Leopard and Pallas's Fish Eagle.
While overall biodiversity conservation is ensured through the protected area network, species-specific conservation plans are limited just a few threatened species – including White-bellied Heron and Black-necked Crane.
RSPN is actively involved in the conservation of these species due to their significance both nationally and globally. Bhutan ranks in the top ten percent of countries with the highest species density on earth, and it has the highest fraction of land in protected areas as well as the highest proportion of forest cover of any Asian nation. Thus, it is one of a very few countries that have an opportunity to maintain its biodiversity largely intact.
Established in 1987, RSPN in Bhutan becomes the 122nd BirdLife Partner organisation. As the largest conservation NGO in Bhutan, it dedicates itself to pioneering biodiversity safeguards, the environment and sustainable development. With over 600 members in a country of less than a million people, RSPN easily stands its ground across the wider BirdLife Partnership. RSPN has established field offices across the country to cover programme implementation and support its conservation, education, livelihoods and research.
RSPN was approved as a full BirdLife Partner at November's Global Council of BirdLife International meeting in Sri Lanka. Prof Sarath Kotagama, Chair of the BirdLife Asia Council, commented: "The BirdLife Asia Partnership is excited to work closely with RSPN for nature and people across Asia."
Dr Kinley Tenzin, Executive Director of RSPN, added: "It was indeed a great joy for RSPN to finally become member of the BirdLife International. There is much more we need to do and now I am sure RSPN is in safe hands. Time has called on all of us to come together and work together for a greater cause."
Content continues after advertisements