BirdLife launches Flight for Survival
21b9cf46-06f5-4e9f-b0dc-f2fd1296d25d
Each year a sickening 25 million migrant birds are illegally slaughtered as they pass between Africa and Europe, sparking BirdLife International to launch a new campaign called Flight for Survival this week. The campaign will set out to raise awareness off the issue globally, though there will be a key focus on seven species in particular: Blackcap, Common Quail, Eastern Imperial Eagle, Egyptian Vulture, European Turtle Dove, European Honey Buzzard and White Stork.
The millions of killed birds are often either poisoned, shot or trapped (by glue or mist nets). Two studies by BirdLife International – covering the Mediterranean and Central, Eastern and Northern Europe respectively – have unearthed these shocking figures and causes of death. A myriad of species are killed, with feeble reasons such as sport, food or 'pest control'. More often than not, such action is illegal.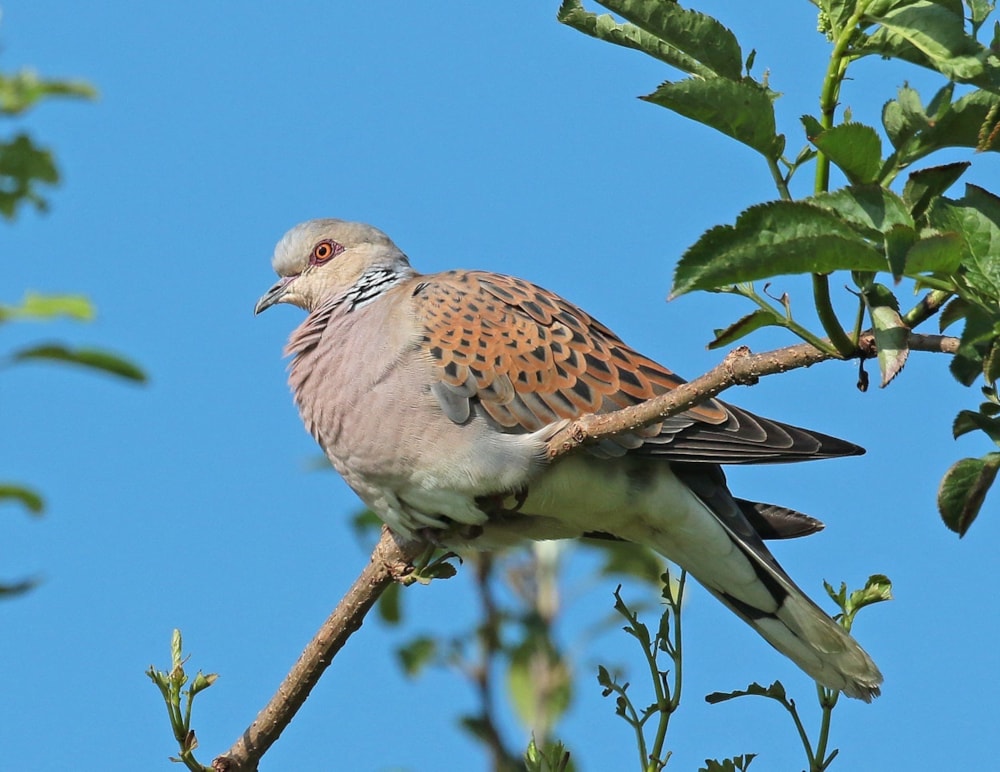 European Turtle Dove has declined by 93 per cent in Britain since 1994 (Les Bunyan).
These great threats come on top of a changing climate and world in which habitat is continually being destroyed. Egyptian Vulture – an Endangered species – has declined by 50 per cent during the last 50 years and nowadays just one in seven juveniles reach adulthood. Another striking example of dramatic decline is that of European Turtle Dove. Once common and widespread in Europe, and indeed the UK, this species was listed as Vulnerable for the first time in 2016. It is one of the most heavily persecuted species in the Mediterranean.
Both of these birds will be part of an awareness raising campaign provided by Flight for Survival, along with the five aforementioned species. The project will follow the migration journeys of these species as they travel from Africa to their breeding grounds in Europe, revealing the various threats they face as they pass through some of the worst blackspots.

European Honey Buzzards migrate en masse from sub-Saharan Africa as far north as Scandinavia (Jon Mercer).
Patricia Zurita, CEO of BirdLife International, said: "After uncovering the sheer scope and scale of illegal bird killing along the African-Eurasian Flyway, BirdLife could not let this issue continue to go unnoticed. That's why we are excited to launch this ambitious, international campaign showcasing over 13,000 km of conservation action. We hope that Flight for Survival will bring this issue to the forefront of the global agenda, changing policies, minds and hearts."
The illegal killing of birds is a complex issue that is often culturally entrenched. Therefore, in addition to law enforcement programmes such as the anti-poaching unit run by SPNL (Birdlife Partner in Lebanon), BirdLife Partners will also strive to change the minds of locals through initiatives such as a children's birdwatching book released by BirdLife Cyprus, to overturn the illegal killing culture.
Find out more at flightforsurvival.org.