Birding closures begin as coronavirus outbreak worsens
ba5bf71d-2864-4610-9a0f-4e197f11aa74
Updated: 12:00, 24 March 2020
A range of closures and restrictions have been announced at nature reserves and bird observatories across Britain as the spread of coronavirus (COVID-19) picks up pace, with further statements anticipated in the coming days.
The RSPB announced on the afternoon of 18 March that it is closing all its visitor centres, cafes and shops with immediate effect. At that time, it was stated that as many reserves would be kept open for as long as possible, and with free car parking, so that those able to get out can still enjoy fresh air and wildlife. However, as of 24th, the RSPB has confirmed that all its reserves will be closed until further notice.
In a comment, also on 18th, the Wildlife Trusts have advised anyone thinking of travelling to reserves to check on restrictions and closures with their local Wildlife Trust (you can find your local branch here). However, as a general rule, their reserves remain open for now – although facilities such as visitor centres are likely to be closed.
Norfolk Wildlife Trust announced on Tuesday 17th that it has closed visitor centres and hides on its reserves, including the famous Cley Marshes and Weeting Heath. The Trust has also cancelled all events in March and April and will be contacting those who have pre-booked to offer a refund.
Chief Executive of Norfolk Wildlife Trust, Pamela Abbott said: "For the health and wellbeing of our staff, volunteers, members and visitors, and in light of yesterday's Government announcement, we will be closing all our visitor centres. We have also taken the difficult decision to cancel our programme of events and activities until the end of April. This includes family events such as dyke dipping and rockpooling; events run by our eight local groups; and all activities at visitor centres including walks and workshops. We will review the situation over the coming days and weeks. Thank you in advance for your support."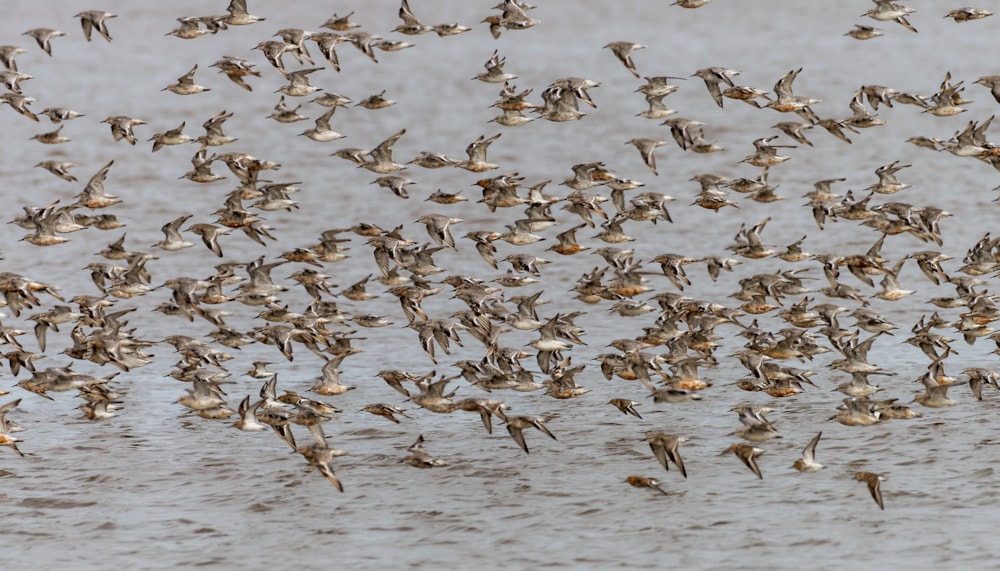 Birding is widely recognised as a great way to improve morale and well-being, and all organisations are doing their best to keep reserves open for the public (Andy Thompson).
Neighbouring Lincolnshire Wildlife Trust subsequently stated on Wednesday that visitor centres at its reserves have now closed, with the cafe at Gibraltar Point NNR closing from Friday 20th. However, its nature reserves will remain open and any toilets will be kept open and thoroughly cleaned.
Berks, Bucks & Oxon Wildlife Trust (BBOWT) has stated that its College Lake reserve, including its visitor centre and education centre, is now closed to the public until further notice. Warburg reserve remains open, although its visitor centre is closed. Despite the outbreak being at its worst in the capital, London Wildlife Trust has assured the public that its reserves will still be opening for the time being. However, the visitor centre and cafe at its flagship Walthamstow Wetlands reserve is now closed until further notice (though birders can access the reserve between 09:00 and 16:00).
Content continues after advertisements
Scottish Wildlife Trust visitor centres are currently closed, and will be so until Tuesday 24th. Caroline Martin, Regional Visitor Centres Manager, explained: "We have decided to close our visitor centres until the end of Tuesday 24 March in order for our teams to have time to discuss our approach going forward. Please check the visitor centre webpages for further updates."
Stating that "having open access to nature and wetlands can be hugely beneficial in helping our wellbeing in these unprecedented times", the Wildfowl & Wetlands Trust (WWT) initially opted to keep its reserves and centres open, albeit under stricter conditions, such as cancelling talks and events, and creating much greater spaces between tables in restaurants at its centres. However, on the evening of Saturday 21st, WWT issued a statement which confirmed that all of its wetland centres are now closed to all visitors, including WWT members, until further notice.
As of midnight on 21 March, the National Trust has also now shut all of its gated gardens and parks to help restrict the spread of the virus. However, its countryside and coastal properties remain open with parking charge fees waived for now, but the Trust said in a statement: "We encourage people to stay local and observe social distancing."
Pensthorpe Natural Park remains open for the time being, but it has announced that its Bird and Wildlife Fair, scheduled for May, has been cancelled. More here.
Anglian Water also announced over the weekend [22-23 March] that all its public spaces were closing to leisure activities. These include birding hot-spots such as Rutland Water, Pitsford Reservoir and Grafham Water.
In terms of bird observatories, Portland Bird Observatory announced on Twitter on Sunday [15th] that it had closed to residential guests with immediate effect and until further notice, with Sandwich Bay Bird Observatory announcing its Field Centre was closed on 16th. Bardsey Bird Observatory then followed on Wednesday, issuing a statement saying that the island was closed to visitors until "at least the end of April". Spurn Bird Observatory followed on Saturday 21st, announcing that it would be closed until further notice, and North Ronaldsay Bird Observatory did the same on 23rd.
This is, of course, a constantly evolving situation and any further updates will be posted as and when they become available.

As of 18 March, most RSPB reserves – including Titchwell Marsh, pictured here – remain open (Jimfbleak / commons.wikimedia.org).