BirdGuides: bird news and coronavirus
a64e9f03-007e-46b3-8652-0b69d927b051
Updated: 08:30, 25 March 2020
In keeping with the ever-changing government regulations concerning social distancing and unnecessary travel regarding the coronavirus pandemic, we are taking the opportunity to communicate our position on bird news dissemination.
As a provider of bird news, our service and role is straightforward. It does what it says on the tin: we provide news of birds. Our customer base is hugely diverse, ranging from those with a passing interest in birds and birding to the keenest of twitchers. A great deal of our customers use our service as a reference point only – they might simply like to know what's about so that they know what to look out for in their local area. Others, of course, use our service more actively – they will act on news and travel, sometimes long distances, in order to see a new bird.
In these unprecedented times, we recognise that the latter has the scope to cause considerable problems. More specifically, this involves a) travelling unnecessarily or b) engaging in a twitch, where a large group of individuals may gather.
It is absolutely clear that, on the basis of government advice, travelling to see a bird constitutes unnecessary travel. A twitch scenario is dangerous in that it may facilitate the spread of this extremely contagious virus – and is likely to violate government guidelines with regard to social distancing and large gatherings. It goes without saying that government guidelines should be strictly adhered to given the present state of affairs, with everyone's health and wellbeing in mind.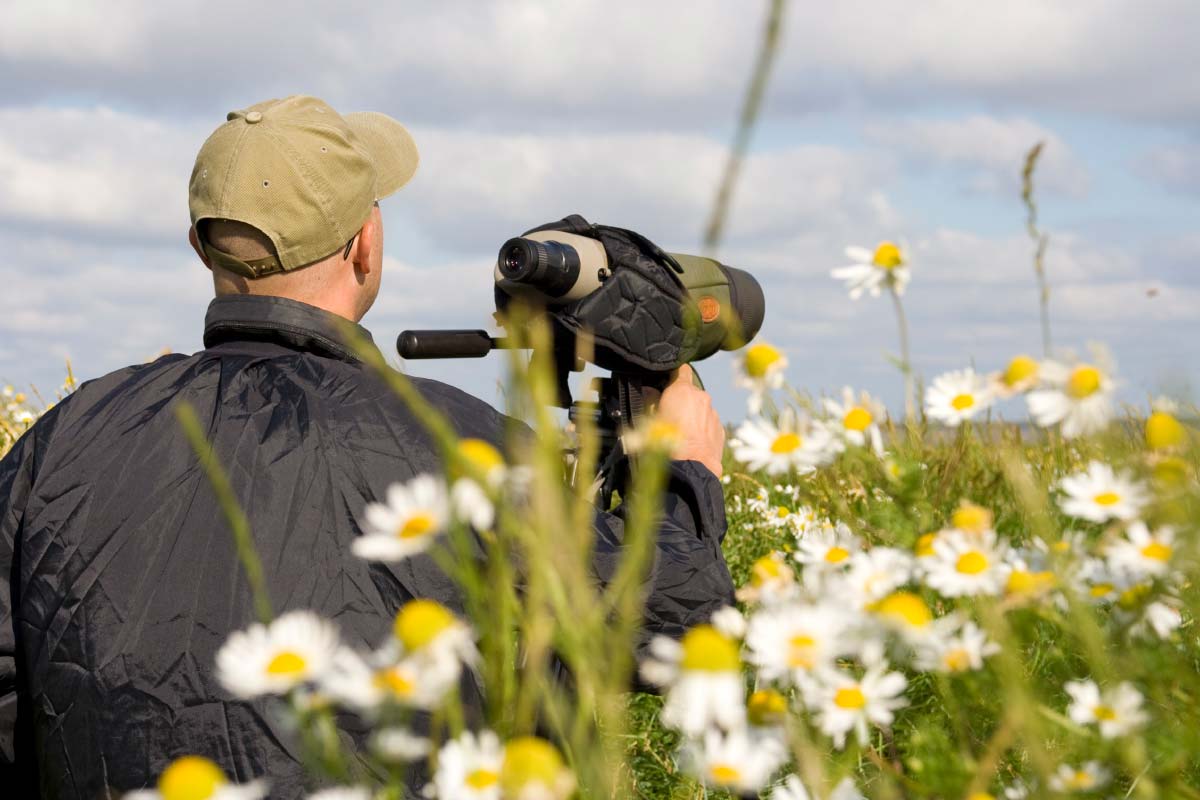 These are unprecedented times for birding and society in general. Your co-operation with government guidelines is paramount to beating COVID-19. Please do not partake in unnecessary journeys to see birds, and observe social distancing measures if out locally (Arnold Meijer / www.agami.nl).
That said, we will not be taking regulation and policing into our own hands and would never presume or prejudge the decisions our customers might make when using BirdGuides.com. We expect our customers to act responsibly over the coming weeks, and ceasing to report bird news simply denies them a service that they have paid for, are entitled to and do not want to lose as we head towards the peak weeks of spring. This is, after all, one of the most exciting periods of the birding year, and all birders – whether able to get in the field or not – are encouraged and lifted by news of returning summer migrants after a long and dreary winter.
As such, our current position is to operate a significantly reduced service on our sightings page, app, text and email services, with a daily operating time running from 09:00-21:00. Any new rarities that are submitted to us will be judged on a case-by-case basis, and anything that might draw a crowd in normal circumstances will not be published. We will be co-operating closely with our customers and contributors at this time.
Keep in mind also that government advice is currently that going outside for physical exercise for a short period and locally is encouraged, so long as social distancing is observed. If you can walk to your local patch, you can fulfil this role and many of our customers will find news of what's about motivational on their visits. Just make sure you avoid other people and don't enter hides.
From 23 March and until further notice, any messages involving mega and rare species will display a reminder to birders not to travel unnecessarily and to practise social distancing should they be out in the field. It is also worth bearing in mind that many major rarities are found on islands, many of which have already been designated as off limits – including Shetland, Orkney, parts of the Outer Hebrides and, further south, Scilly and Lundy – meaning access to these localities is not possible for non-residents.
The government advice is clear: do not travel unnecessarily and practise social distancing. In time, it may well be that an enforced lockdown requires everybody to stay at home, in which case it is likely that bird news will drop off significantly anyway. In the event of a lockdown, our stance remains the same – please follow the advice from the government to help tackle the coronavirus epidemic as swiftly as possible.
This is a fast-evolving situation which we continue to closely monitor and we will provide further updates as needed.