Birdfair raises record-breaking funds to save ocean wildlife
78d6cbc8-e38a-4a18-9a08-bac48fe04ff4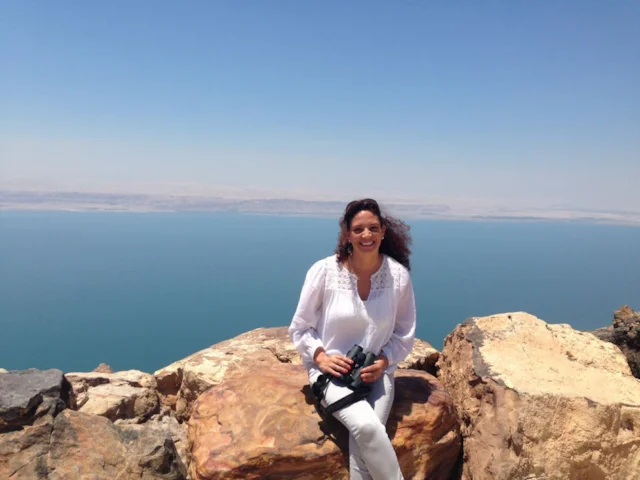 Birdfair handed over a record-breaking £280,000 cheque to BirdLife International to help the designation of a new marine protected area, while announcing this year's project.
The ceremony took place at the London Wetland Centre WWT last Friday (6 February), where Birdfair also revealed details of their latest fund raising project: 'Hope for migratory birds in the Eastern Mediterranean: action against illegal killing'. The aim of the project will be to reduce the scale and impact of illegal killing of migratory birds, and to improve protection and laws throughout the region. The project mirrors
this year's Champions of the Flyway bird race cause
, in which Birdwatch/BirdGuides has entered a team.
Birdfair co-organiser, Tim Appleton, said: "I am delighted that through Birdfair we can highlight the major issues for migrating birds in this region of the Eastern Mediterranean, millions of birds are being slaughtered illegally as they fly to their breeding grounds and then return to their wintering grounds. It has to stop before it's too late for many vulnerable species."
The Eastern Mediterranean is used by hundreds of millions of migratory birds twice yearly on their migration between Europe and Africa, each spring and autumn. The Africa-Eurasia flyway is used by more than 25 species of bird facing the threat of global extinction, including sociable lapwing and northern bald ibis – two of the world's rarest birds. Sixty-four of 188 songbird species using the flyway are in decline, including European Roller and Red-backed Shrike.
Last year's Birdfair was dedicated to raising money for the 'Protecting the World's Seas and Oceans' project. The funds will be spent on ensuring that marine protected areas cover critical at-sea habitats for seabirds and other mobile marine species, around Europe, Africa, Antarctica and the high seas. These sites will protect critical breeding and feeding areas, as well as areas vital for seabirds on migration. The project will potentially benefit a high number of seabirds and may boost the number of rare seabirds visiting British shores, such as Balearic Shearwater.
BirdLife International's Chief Executive, Patricia Zurita
, said: "BirdLife International and our Partners working in marine protected areas are very grateful to Birdfair. This cheque will enable us to work with national governments to create a network of areas that will conserve threatened seabirds, marine mammals, fish stocks and other wildlife. Your support this year will help our partners in the Mediterranean basin tackle the illegal killing of migrant birds."
The RSPB's Head of Marine Policy, Tom Hooper, said: "There is a wealth of marine species that are currently at risk because of a lack of protection against the threats facing them. The ocean covers the majority of the Earth's surface yet only a pin-prick of it is under protection by law.
"Overall our aim is to make sure that UK marine life is protected within a 'network' of marine protected areas. These are intended to prevent damaging human activities so that habitats and species can revive and thrive.The network of marine protected areas around the UK is now quite well evolved, but there are still elements missing that mean it is not yet capable of restoring marine life. There are areas that are highly productive and important feeding grounds but are not protected. This means that many seabirds are threatened by human activity around the areas in question. Effective management and protection would mean areas can be revived for future generations to enjoy."
Content continues after advertisements