Biden stalls Trump's attempt to weaken US bird law
0441b264-d6ad-475d-b5ff-4476089ca50b
New US President Joe Biden has stalled the introduction of new laws that would considerably weaken the century-old Migratory Bird Treaty Act (MBTA).
One of the Trump administrations most controversial environmental initiatives, the move would mean lesser protection for a wide range of endangered North American birds.
However, on taking office in late January, Biden ordered a review of the updates to the MBTA and other Trump iniatives. This has meant that the introduction of the new rules, which were due to come in to effect on 8 February, has been delayed pending the outcome of the scrutiny.
A 20-day review period, during which the public can submit their views, is currently underway. The Fish and Wildlife Service (FWS) is requesting feedback "on whether the rule should be amended, rescinded, delayed pending further review by the agency, or allowed to go into effect".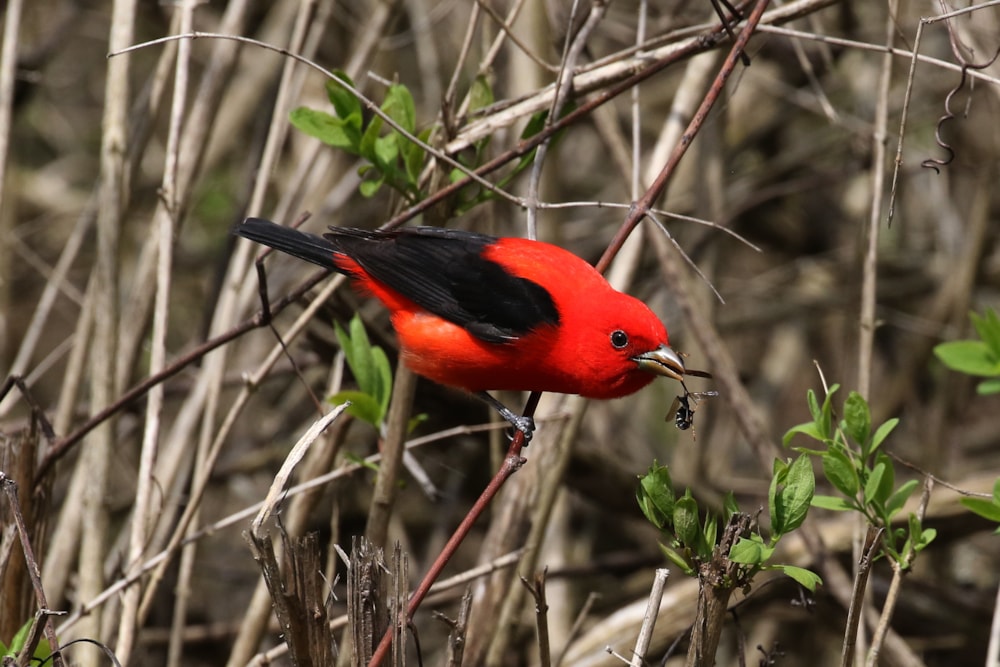 Migratory birds, such as Scarlet Tanager, will benefit if the Trump administration's legislation is overthrown (Jamie Partridge).
Content continues after advertisements
The MBTA was passed in 1918 and makes it illegal to pursue, hunt, shoot, wound, kill, trap, capture, or collect migratory birds or their eggs or nests without a permit. The Trump rule asserted that the law only applies to intentional killing of birds, despite decades of bipartisan agreement that it also prohibits the unintended but predictable and preventable deaths caused by uncovered oil waste pits, communication towers, and several other industrial hazards.
Last August, a federal court dismissed the Trump administration's 2017 memorandum that had narrowly interpreted the MBTA to exclude incidental bird deaths. Despite this, the administration pressed on with its plans and finalised the legislation on 7 January.
News of the Biden-led delay has been lauded by conservationists. Erik Schneider, policy manager for the National Audubon Society said: "[This is] welcome news for birds and for all the millions of people who care about them.
"It's absolutely the right move to freeze the rule. It's an egregious rule and attack on birds. This is a chance to press the pause button and take stock, and we're hopeful that we will then see the administration move to restore the MBTA."