Bempton Cliffs voted one of Britain's top 10 natural attractions
8749bea6-a5a5-4d8c-bc14-9288c758d8de
Though birders, holidaymakers and locals have known it for a long while, now it's official: Bempton Cliffs RSPB has been deemed one of the top outdoor attractions in Britain.
Media giant AOL reported that the East Yorkshire coast attraction was ranked number five in their Top Ten list of TripAdvisor's best-rated natural outdoor attractions from among the 665,000 attractions listed on the popular travel review site.
The award-winning nature reserve between Bridlington and Scarborough is the only RSPB site to make the list, but is in scenic company: also among the top 10 are Glen Coe, Highland, and Rossili Bay in Wales. The top slot was taken by Quiraing, Portree, on the Isle of Skye.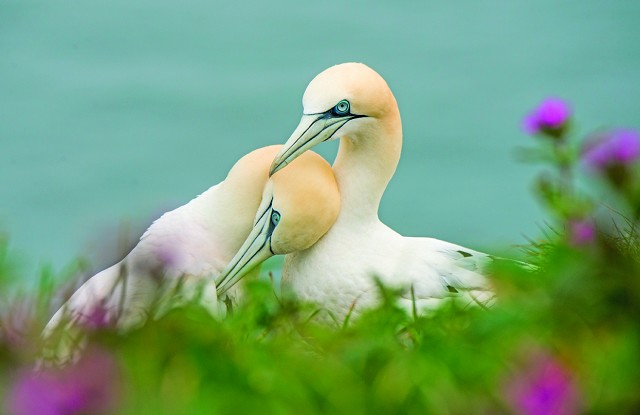 Bempton Cliffs hosts the largest mainland Northern Gannet colony in Britain (Katie Nethercoat).
RSPB Visitor Experience Manager Sarah Aitken said that this was a credit to the team, whose entire approach is about ensuring visitors have a day to remember: "Being one of the UK's best is an incredible achievement. TripAdvisor reviews are important because they're written by the public who can be as honest as they like; there's no obligation to say nice things. So we're delighted when visitors rate us so highly; one reviewer even thought we were better than the Galápagos Islands."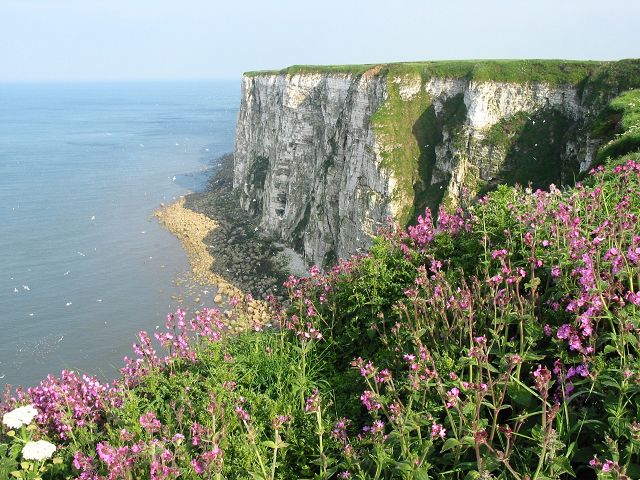 The view over Bempton Cliffs looking south-east is stunning (www.rspb-images.com).
The cliff-top site consistently receives five star reviews from its visitors on the world's largest review site which, in 2016, received over 350 million contributions. Almost 1,100 visitors have rated the nature reserve in glowing terms, resulting in it receiving Certificates of Excellence from TripAdvisor four years running.
Birders mostly know the site for its large numbers of seabirds, including the largest mainland Kittiwake colony and its nesting Puffins, but it has a great history of producing rarities, including Black-browed Albatross and Eastern Crowned Warbler in the last two years.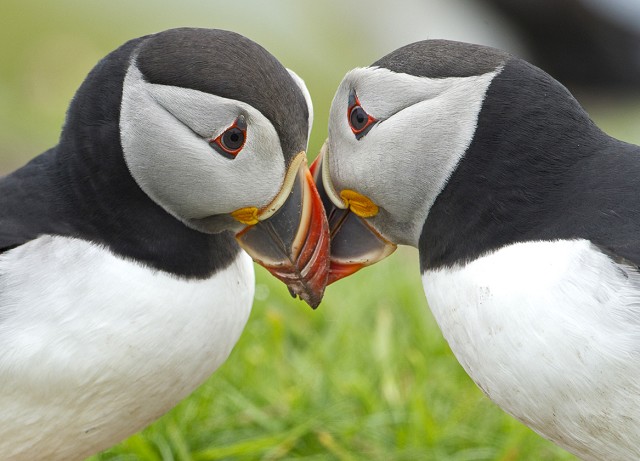 Chief among the attractions of Bempton Cliffs are, of course, its Puffins (Steve Race).