Beddington incinerator decision imminent
d1e0d4da-291f-40e2-8e8f-b603b676ba99
Beddington Farmlands, one of London's biggest green oases, is under threat from a planned incinerator, and the High Court is to decide on its fate in the coming few weeks.
The wildlife is site threatened by plans by Sutton Council and waste disposal company Viridor to build the incinerator on land forming part of the important wildlife hot-spot in south London.
Beddington Farmlands is a 161-ha site in the heart of the Wandle Valley Regional Park which is being developed from brownfield land into a nature reserve. Together with the adjacent green spaces of Beddington Park and Mitcham Common, Beddington Farmlands forms one of the largest green spaces in south London. The site is classified a Site of Importance for Nature Conservation [SINC] and Metropolitan Open Land (which is the equivalent of Green Belt within an urban area). The site is being restored into a mosaic of important habitats for wildlife ahead of the development of a flagship nature reserve for people and nature. The wildlife communities present at Beddington Farmlands are some of the most important in the London area and naturalists and birders have been visiting Beddington Farmlands for around 80 years. 257 species of bird have been being recorded, along with over 500 species of moth, nine species of bat, over 300 species of plants and 350 species of fly.
Until very recently, the site housed one of Britain's largest Tree Sparrow populations, but over the past couple of years their numbers have slumped dramatically and the Beddington Tree Sparrows are perilously close to vanishing. In 2007 there were nearly 1,000 present, but alarmingly that has been reduced to a mere handful.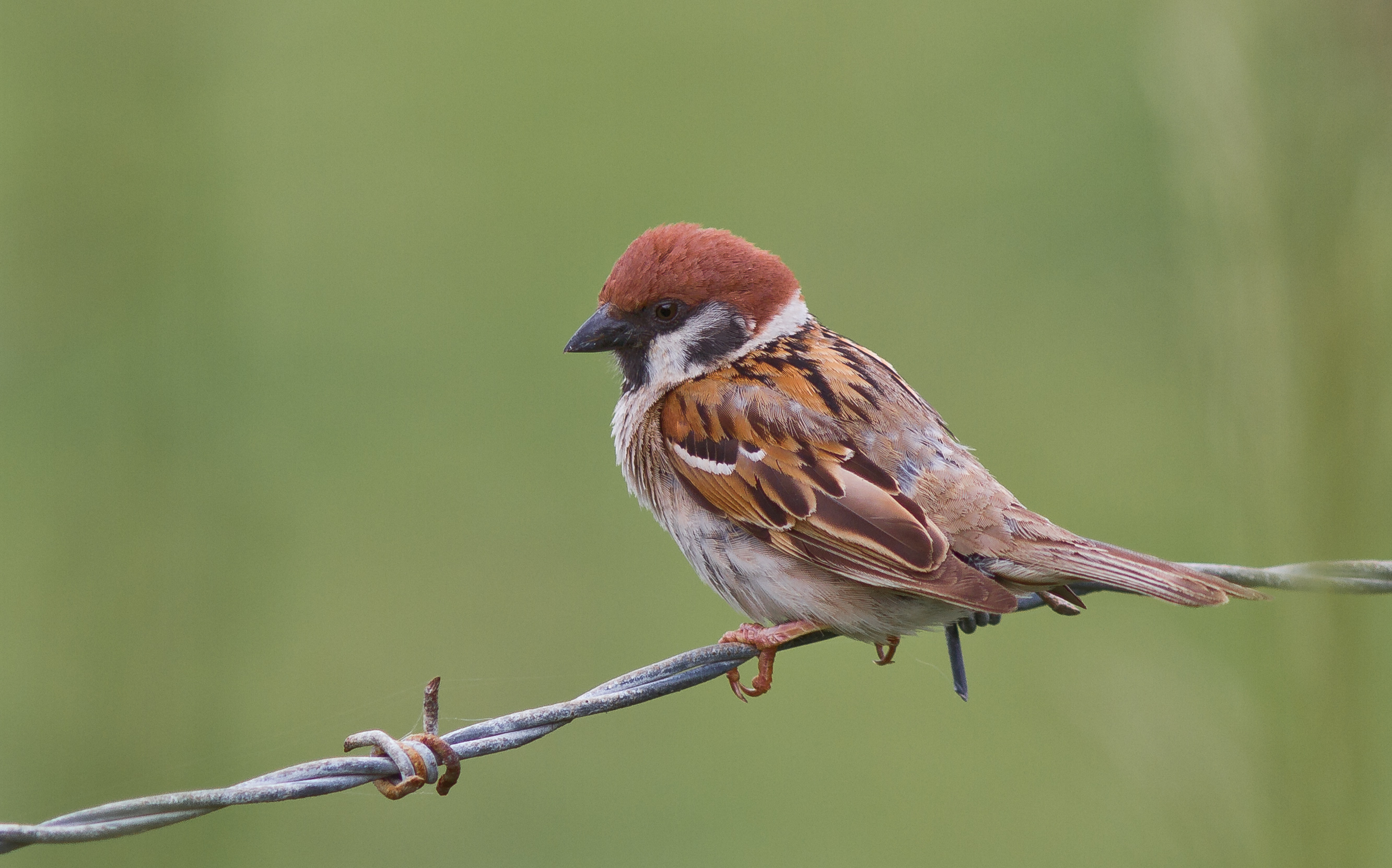 Beddington used to support a healthy population of Tree Sparrows (Photo: Edwin Dinsdale)
Environmental groups, including the local naturalist group have opposed the application to build an incinerator, especially as Beddington Farmlands is Metropolitan Open Land and a designated SINC. The challenge is also on the grounds that the site forms part of the core land of the Wandle Valley Regional Park. The building of such an incinerator on the site will be in legal conflict with planning application regulations.
The permitted planning application contains negative 'effect neutralising' measures, and appears to promise largely unmitigated destruction of habitat and erosion of environmental and social policy and law.
The case has now progressed to judicial review and will be heard at the High Court on 9-10 October, when the future of Beddington Farmlands will be decided. Updates on the judicial review, bird and wildlife news and other information can be found on the local campaign's website: www.stoptheincinerator.co.uk.