Backlash against Shetland wind farm proposal
43e555a0-923a-44c4-9a6a-3d976eb09a4c
Scottish Natural Heritage and RSPB Scotland have maintained their objections to a proposed Energy Isles wind farm in the north of Yell, while Shetland Bird Club has also reiterated its concerns.
The final plans for the 23-turbine wind farm, which is being developed by Norwegian energy giant Statkraft, were submitted to the Scottish Government's energy consents unit earlier in the summer. They included a reduced number of turbines in a bid to mitigate some concerns expressed during a previous round of consultation.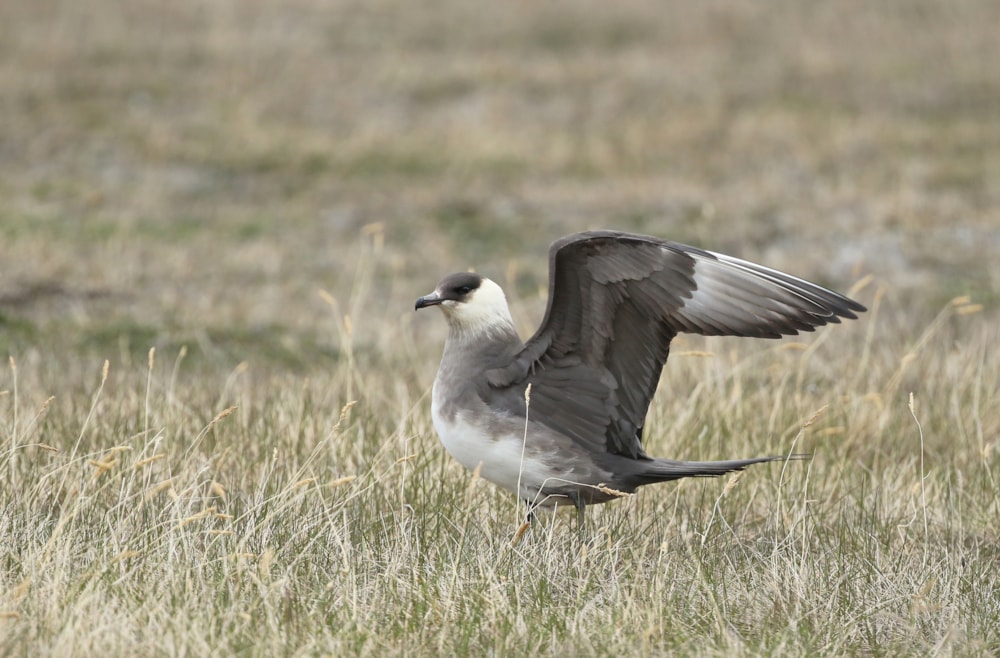 The Red-listed Arctic Skua is one of the species threatened by the wind farm on Yell (Jon Mercer).
Scottish Natural Heritage, operating under its new name NatureScot, said: "The reduction in scale and extent of the proposed development has lessened the impact of the wind farm to some degree. However, we consider that the significant adverse impacts on peatland and on the special qualities of the Shetland National Scenic Area remain unacceptably high."
"It would result in permanent loss of 23.4 ha of peatland habitat, most of it of high quality, and temporary loss or disturbance of a further 25.7 ha. This remains a significant loss of Class 1 priority peatland habitat which the applicant acknowledges cannot be mitigated within the site."
RSPB Scotland also welcomed the reduction of turbines from 29 to 23. However, it said it maintained the view that there are "unacceptable adverse effects on peat and priority peatland habitats of national importance from this proposal." The organisation, as well as NatureScot, also highlighted "inaccuracies" in collision risk analysis, "potentially resulting in an underestimation of collision mortality for species of conservation concern."
Chair of Shetland Bird Club Julie Redpath said: "Although the reduction in the size of the proposed development is to be welcomed, we consider that the changes have not significantly reduced the serious adverse effects on important bird species and habitats in this important area. We consider that the adverse effects on Red-throated Diver, Merlin, European Golden Plover, Dunlin, Eurasian Curlew and Arctic Skua remain serious and cannot be fully mitigated.
"We also consider that the damage to blanket bog in the area remains of serious concern and will result in the release of a considerable amount of stored carbon into the atmosphere. However, should Scottish ministers approve this development, we consider that the habitat management plan should be more ambitious and detailed in aiming to restore a greater area of blanket bog and enhance more habitat off site in Yell."
Both messages of support and objection to the plans continue to be received by the Scottish Government'S energy consents unit from members of the public.