Azores Gull added to BOU's British list
8e06f5b6-4ecb-4c7a-a779-da5d6e567810
After numerous claims over many years, some stronger than others, the first British record of Azores Gull — the atlantis form of Yellow-legged Gull Larus michahellis — has now been accepted by the Records Committee of the British Ornithologists' Union (BOURC).
The record involves a second-calendar-year bird present at Sennen Cove, Cornwall, from 28 July to November 2008, its long stay facilitating full documentation and confirmation of the bird's identity. Commenting on the record, the BOURC said that "a 'forensic' description by the finder [Martin Elliott] and a series of excellent photographs allowed the identification of this individual to be established" beyond doubt.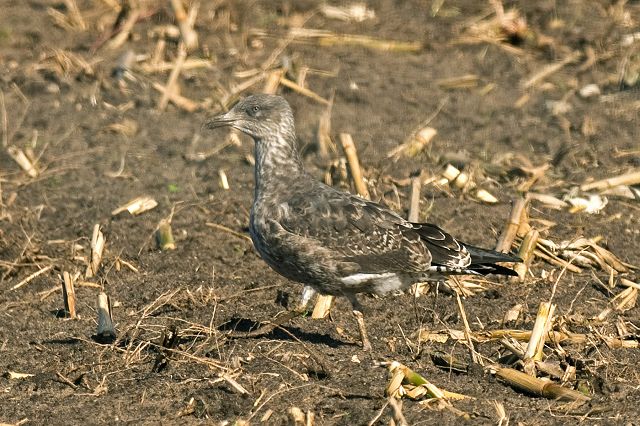 Second-winter Azores Gull, Sennen, Cornwall, 24 October 2008 (Photo: Steve Young)
Birds of this taxon can be distinctive, especially younger individuals which have significantly darker elements to their plumage (notably on the head, neck, wings and underparts) than typical nominate Yellow-legged Gulls, while older immatures and adults often exhibit distinctive streaked 'hoods' in autumn and winter. However, variation in both atlantis and michahellis, potential confusion with young Lesser Black-backed Gulls and the very real issue of lookalike hybrids means that any putative candidate must be documented in great detail.
Two other British records — from Barra, Outer Hebrides, on 10 September 2005 and at Didcot, Oxfordshire, from 5 October-26 December 2009 — have been accepted by the Rarities Committee and passed to the BOURC for consideration, but no comment was made on these occurrences. The Cornish record follows in the wake of no fewer than 14 accepted Irish records, the two most recent in 2014 coming from Wexford (adult, 17-27 January) and Kerry (fourth-calendar-year, 21-25 October).
The BOURC notes that atlantis breeds on the Azores, Canaries and Madeira, but the racial determination of birds away from the Azores is not fully settled and it seems likely that most, if not all, records from Ireland and Britain relate to 'true' Azorean atlantis birds. This population was originally described as a subspecies of Lesser Black-backed Gull, and may warrant further investigation as a potential split (Olsen and Larsson 2013).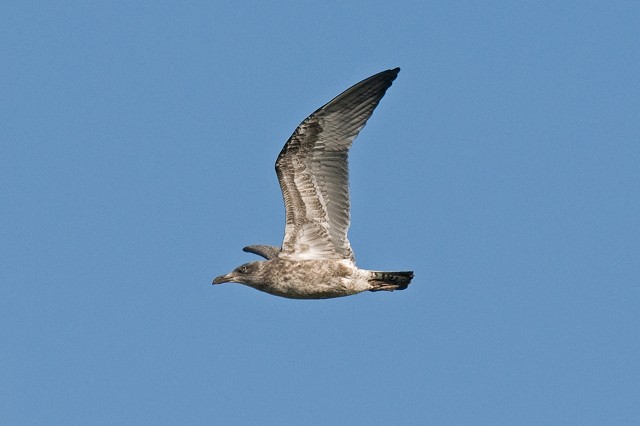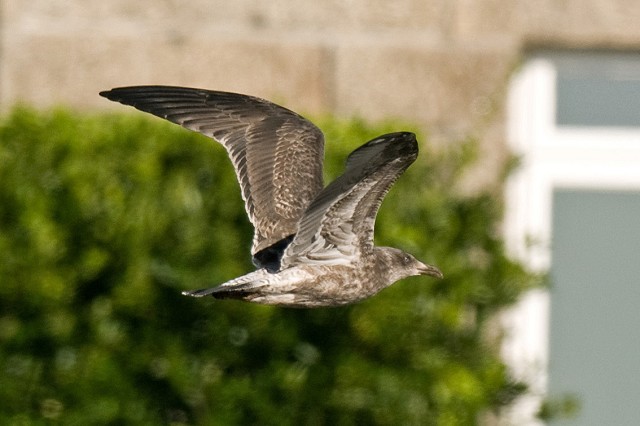 Second-winter Azores Gull, Sennen, Cornwall, 24 October 2008 (Photos: Steve Young)
References
British Ornithologists' Union. 2016. Azorean Yellow-legged Gull admitted to the British List. http://www.bou.org.uk/british-list/azorean-yellow-legged-gull/.
Carmody, M, and Hobbs, J, on behalf of the Irish Rare Birds Committee. Irish Rare Bird Report 2014. Irish Birds 10: 235-263.
Hudson, N J. 2016. Rarities Committee work-in-progress file. Downloaded from http://www.bbrc.org.uk/main-information/work-in-progress on 18 May 2016.
Olsen, K M, and Larsson, H. 2003. Gulls of Europe, Asia and North America. Christopher Helm, London.