Are our garden birds missing?
d0280332-1e13-40da-b3ef-4602e7dbc692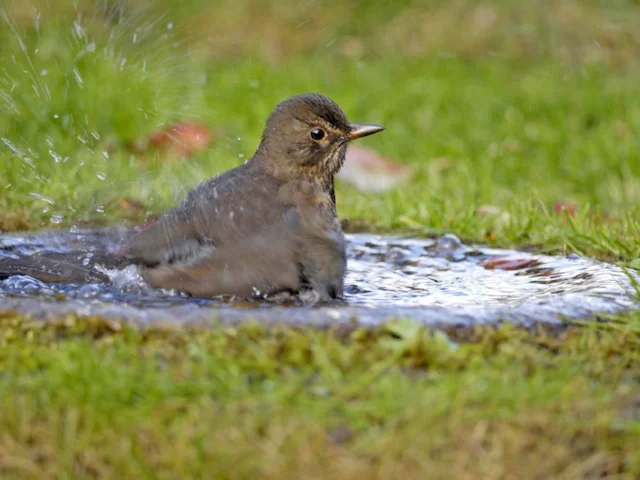 Concerned members of the public have been calling the RSPB in their droves this month as worries grow about the lack of birds in gardens.
Many people looking forward to the familiar sight of birds flying to their garden birdtables and feeders have been left disappointed so far this winter. With gardens unusually quiet for this time of year, a number of callers have even expressed their worry that they might have done something to cause the birds to stay away. However, the society is reassuring people that this behaviour can be put down to particularly mild weather for the time of year.
Richard James, Birdwatch consultant and RSPB wildlife adviser, said: "We are receiving endless calls from people who are worried that they are somehow responsible for the lack of garden birds at the moment. Many can't understand why feeders aren't being visited, despite being full of high-energy foods which are usually in high demand by December. The answer is almost certainly down to the unusually mild weather we're experiencing at the moment. Birds will still be able to get hold of natural food in the wider countryside so haven't had to call upon us humans for help just yet. But that could all change very quickly if the weather turns and temperatures drop.
"We're urging people to continue to put out a little food and water as some birds will still be visiting garden feeders, but feed in moderation when fewer birds are present, to avoid wasting uneaten food. As soon as the weather gets colder, those gardens that have food out will be birds' first port of call and normal service will be resumed! And with the RSPB's Big Garden Birdwatch coming up after Christmas, keeping your feeders, tables and bird baths topped-up when the weather does turn will not only make sure your garden visitors are well-fed and looked after, it'll also encourage them into your garden just in time for you to take part in the world's biggest wildlife survey."
The RSPB's annual Big Garden Birdwatch is back on 25-26 January 2014, giving people across Britain the chance to be part of the world's biggest wildlife survey. This year for the first time, participants are being asked to log some of the other wildlife they see in their gardens too, as well as birds.
To take part, people are asked to spend just one hour at any time over Big Garden Birdwatch weekend noting the highest number of each bird species seen in their gardens or local park at any one time. They then have three weeks to submit their results to the RSPB, either online at
rspb.org.uk/birdwatch
or in the post.
For more information about how to give nature a home in your outside space visit
rspb.org.uk/advice
.
Content continues after advertisements