Arctic stray hits northern Australia
546a67d9-839b-42d4-a67f-5ccff40650fe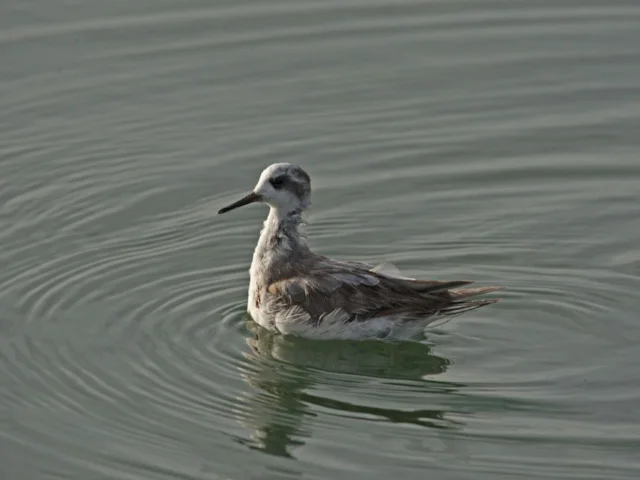 The first Grey Phalarope for Australia's Northern Territory has been discovered in Darwin, at a local sewage farm.
The rather bedraggled wader was found by Top End tour leader
Mick Jerram
, and is only the 6th for the island continent, which has recorded all three species of phalarope, even as far south as Tasmania. The species – also known as Red Phalarope in North America after its more striking breeding plumage – should normally be wintering off the coasts of western Europe at this time of year.
It's not yet understood how the
Grey Phalarope
made it to the Northern Territory, but it is suspected that it may have been blown off course during storms to the north of the Tropics and then wandered ever further south. The bird pitched up at
Leanyer Sewage Treatment Works
, a well-known birding hot-spot on the fringes of Darwin, surrounded by productive mangroves.
Recently emerging a prime birding destination and covering a third of Australia's total land mass, The
Northern Territory
boasts almost half of all bird species found in Australia, with nearly 400 in total, five of which are endemic. Other species found in this region include
Rainbow Pitta
, Gouldian Finch and Hooded Parrot.