Appeal for information on shot Common Buzzard in Norfolk
9b61ef2e-3b9f-408e-98b2-c85e36f9ad2e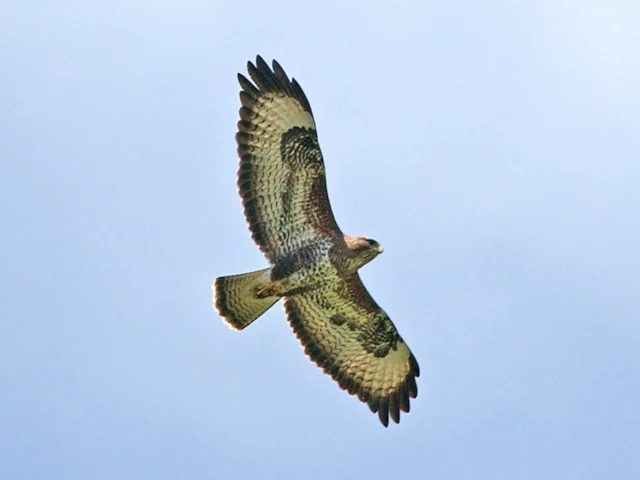 Norfolk Police and the RSPB are appealing for information from the public, after a Common Buzzard was found injured having been shot in the Dereham area of Norfolk.
The bird was handed in by a member of the public to Larwood and Kennedy Veterinary Practice in Dereham on 2 January after it was found injured by the side of a road. An X-ray examination found that the
buzzard
had been shot, resulting in bones in both wings being smashed. The nature of the injuries suggested that the bird had been shot several days prior to being found. Due to the extent of its injuries the buzzard had to be put down. Unfortunately, the member of the public who handed in the bird did not leave his name and the police are keen to trace him to find out exactly where the bird was found.
Norfolk Police Wildlife Crime officer DC David Armstrong said: "
Raptor persecution
is treated very seriously by Norfolk Constabulary. It is illegal and is one of the UK priorities for wildlife crime. We work closely with other agencies when incidents of wildlife crime are reported to us, and will always ensure reports are investigated."
Veterinary Surgeon George Gould, who examined the bird, said: "It is saddening and disappointing to see that these sorts of thing are still occurring. These sorts of injuries in particular do not tend to be immediately fatal but instead result in days of suffering."
Duncan McNiven, Senior Investigations officer for the RSPB, said: "It is callous vandalism to shoot a protected species like this and then leave it to face a lingering death by starvation. Common Buzzards have only recently re-colonised Norfolk after a century of persecution. People delight in seeing buzzards soaring over the Norfolk countryside once more, so it is sickening that the bird has been gunned down like this."
"The RSPB recently published its annual Birdcrime report which called for increased penalties to be made available to the courts to act as a proper deterrent for these kinds of offences. This incident is a clear example of why the government needs to act."
If you have any information about this incident, or other acts of wildlife crime, then please call the Police on 101, Crimestoppers on 0800 555 111 or contact the RSPB Investigations Team on 01767 680551.
Content continues after advertisements