Another mass poisoning of vultures in southern Africa
25e05510-cacd-4910-9d18-659340f433eb
During the past fortnight, 27 vultures have been found dead in suspected poison-related incidents in Zululand. South Africa. The carcasses of 16 White-backed Vultures were discovered on Wednesday 12 June, following seven found on Friday 7th. During the initial discovery, 11 poisoned vultures also included three Lappet-faced Vultures and one White-headed Vulture.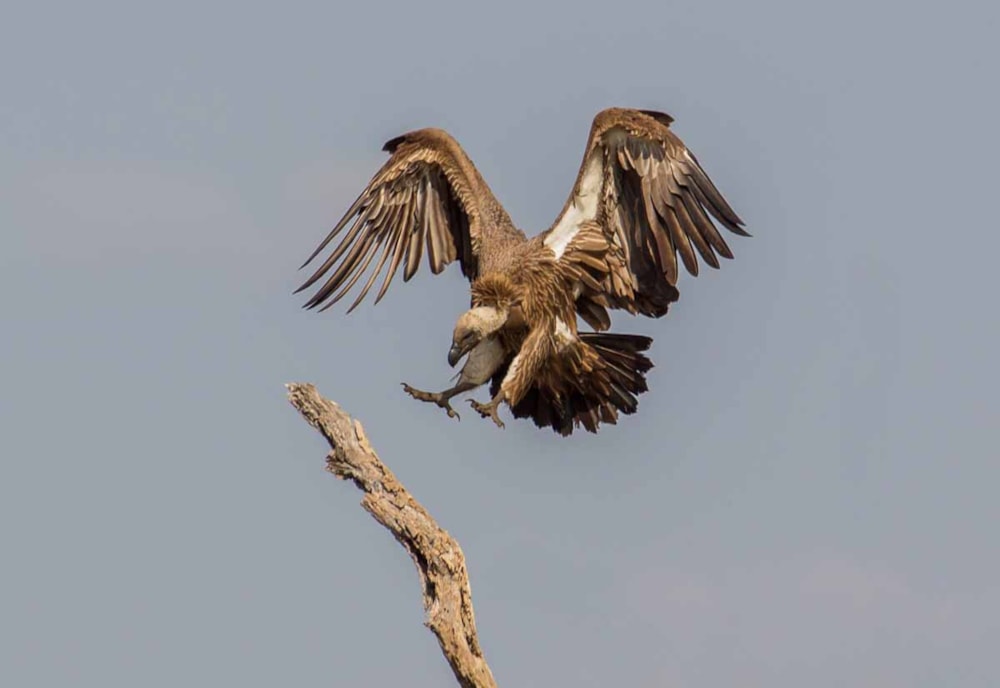 White-backed Vulture is listed as Critically Endangered (Richard Crossen).
At least two vultures have survived but are in a critical state and being attended to at Raptor Rescue, a rehabilitation centre for African birds of prey near Pietermaritzburg. Ben Hoffman, Clinic Manager at Raptor Rescue, said: "They're in very bad shape and we have them hooked up to drips. Things are not looking very good at the moment; they were badly poisoned."
Content continues after advertisements
"It would take them at least six months to fully recover. Someone was out to get them. Vultures heads are commonly used for muthi. The carcasses have been frozen and will be subjected to intensive research, looking at their genetics."
White-headed Vulture is also Critically Endangered, with the impacts of vulture declines in sub-Saharan Africa devastating local ecosystems, as well as decimating vulture populations. During the last few years, hundreds have been found poisoned en masse, including the grim discovery of 121 birds in Mozambique last year.