Animal numbers almost halved in last 40 years
48f59dc4-48f9-4b39-ad74-bb2d70e56c7c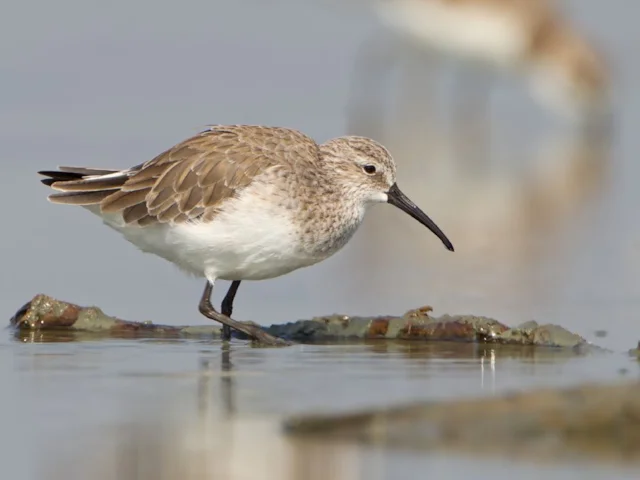 The Worldwide Fund for Nature (WWF) has announced the shocking findings of its latest report, which details phenomenal declines in wildlife populations in the last few decades.
The
new report
draws upon the
Living Planet Index
, a database maintained by the Zoological Society of London, which monitors trends in over 10,000 populations of 3038 species since the 1970s. It also looks at how human consumption levels have increased in the same time period. It shows that the biggest recorded threat to biodiversity comes from the combined impacts of habitat loss and degradation, driven by unsustainable human consumption.
Among the findings of the report include the bad news that the overall populations of mammals, birds, reptiles, amphibians and fish have declined by an average of 52 per cent since the 1970; freshwater species populations alone have suffered a 76 per cent decline, an average loss almost double that of land and marine species; and that the worst declines have been observed in the Tropics. Marine species have declined in number by 39 per cent between 1970 and 2010.
Climate change is also noted as becoming an increasing concern. The findings are published days after the UN Climate Summit in New York, and they concur with UN Secretary General Ban Ki-moon that climate change is already impacting on the health of the planet.
While recognising that biodiversity loss around the world is at critical levels, the Living Planet Report 2014 also provides solutions for a healthy planet. It calls for better ways of managing, using and sharing natural resources within the planet's limitations, so as to ensure food, water and energy security for all.
In 2015, world leaders will agree two potentially critical global agreements: the post-2015 development framework, which will include Sustainable Development Goals to be achieved by all countries by 2030, and the UN Framework Convention on Climate Change. WWF says it will work hard to ensure that the right environmental framework underpins these agreements and that the fundamental link between poverty, climate change and ecosystems degradation is acknowledged and tackled in an integrated way.
WWF's One Planet Perspective, outlined in the report, shows how humans can reverse the situation through a series of practical decisions. They say that investment needs to be diverted away from the causes of environmental problems and towards solutions, and that fair, far-sighted and ecologically informed choices need to be made about how we manage and preserve resources, and consume more wisely.
Content continues after advertisements