Angry mob attacks men after they killed capercaillie
ca2f9b71-547c-468a-9cd3-2c58651f8035
An angry crowd of people attacked two men after they were suspected of killing a Western Capercaillie in southern Germany.
According to police, the men claimed the bird threatened them and that they were defending themselves, after allegations came to light that they beat the bird to death with a bottle on the afternoon of Saturday 10 August. The pair were walking back from a party when the incident occured.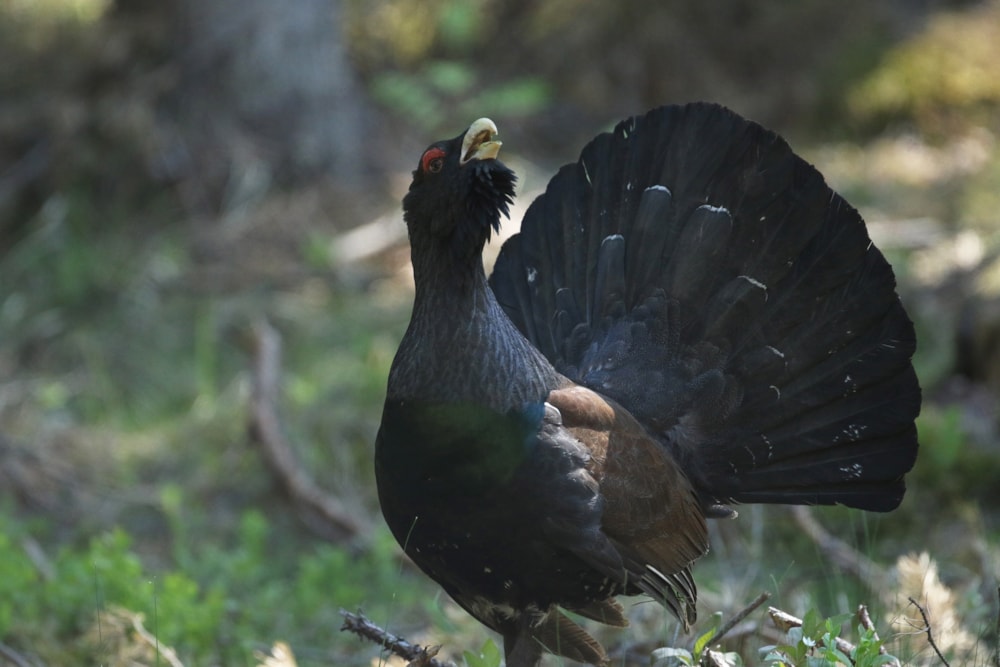 The drunk men reportedly beat the Western Capercaillie to death with a bottle (Jon Mercer).
The men, aged 20 and 22, were intoxicated at the time of the alleged incident, which took place in Germany's Black Forest region in the south of the country. Despite the claims of self-defence, onlookers were enraged and attacked the men, according to a report released by police. The angry crowd beat the suspected bird killers and poured beer over them, before detaining the two until police arrived.
Police are investigating several of the individuals involved on suspicion of causing bodily harm and other crimes.
As in other European nations, populations of Western Capercaillie are declining in Germany. It has already become extirpated from several countries around Europe. Encounters with humans are not uncommon in hilly regions where the birds live and the males are known to be very territorial, as this famous David Attenborough clip shows. A special action plan is currently in place in Germany's Black Forest to stabilise the species' population.