An update on Handbook of Western Palearctic Birds, Volume 1
269338c4-d778-42d0-b876-d051a0c91540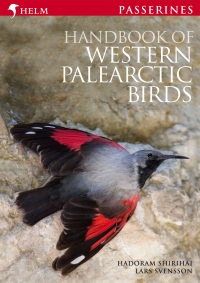 This spectacular book — the most comprehensive photographic guide to the passerines of the Western Palearctic ever published — is nearing completion. Written by two of the world's most respected ornithologists, Hadoram Shirihai and Lars Svensson, it contains the most up-to-date information available on bird identification, covering all aspects of plumage, moult, ageing and sexing, with sections on voice and other identification criteria, and detailed taxonomic notes.
The authorship team has now completed the final selection of images for the first half of the passerines volume of Handbook of Western Palearctic Birds (HWPB), and has written most of the captions. However, there remain a handful of taxa for which good photographs are still required. Can you help?
Content continues after advertisements
We would like to invite you to read through our list (PDF, 200kB), and to check whether your collection contains images of the plumages in question.
Our hope is to fill most of these gaps by the end of November 2010, but submission is still possible until the end of March 2011, when we will start to lay out the book.
For submission of low-res images, please contact in the first instance Jim Martin, the HWPB's project editor.