Almost 300 wildlife sites legally threatened by fracking companies
4c72532e-cd2c-47a6-95b5-e79c7af866a3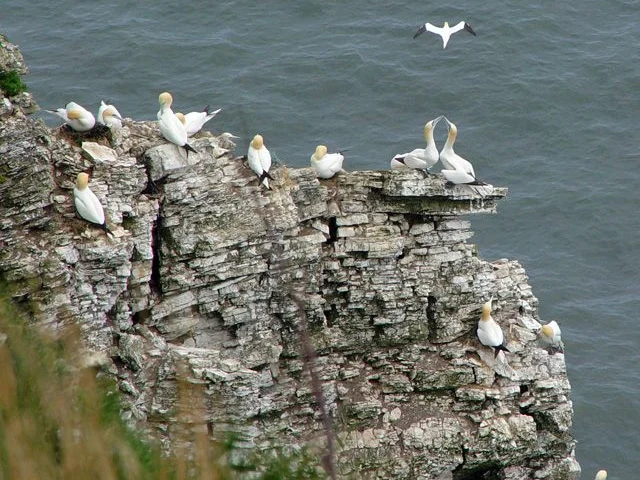 Close to 300 of Britain's most important and unique wildlife reserves have been licensed by the government for fracking, including nine RSPB reserves.
The RSPB has warned that many of
Britain's most important wildlife sites are at risk from fracking
after completing a full analysis of the areas of land that the government has offered to energy companies to explore for oil and gas.
The charity's analysis shows that 293 Sites of Special Scientific Interest (SSSIs) have been included in the 159 oil and gas licences that the government have offered to energy companies to date. An SSSI is a conservation designation given to a protected area in the UK, often protecting certain species or habitats. Nine of the charity's nature reserves are also included within the licensed areas, including Bempton Cliffs RSPB – home to one of Europe's largest seabird colony – Nagshead RSPB and Fairburn Ings RSPB.
Martin Harper, RSPB Conservation Director, said: "In February, Amber Rudd – Energy and Climate Secretary – specifically promised to ban fracking within all SSSIs, but this promise seems to have been forgotten. We simply don't understand why SSSIs, some of Britain's best and most sensitive wildlife sites and landscapes, aren't being offered full protection from fracking, when National Parks, World Heritage Sites and Areas of Outstanding Natural Beauty are being excluded from fracking completely.
"Before fracking licences are finalised, the government still has a chance to fulfil its promise and protect SSSIs, and the RSPB is urging them to do so."
Fracking could result in habitat loss and fragmentation, noise and light disturbance and potential chemical pollution, all of which harm wildlife, watercourses and habitats. The process of fracking needs planning permission but the RSPB does not believe that the existing legal protections for SSSIs are strong enough to protect them from the damage that can be caused. It believes it would be simplest for the government to completely rule out fracking in, under or near sites in order to prevent any possible damage to them.
Martin Harper added: "SSSIs make up a very small percentage of the licence areas that the Government has offered – ruling them out would have almost zero impact to the industry but could be a major benefit for British wildlife."
The combined area of SSSIs licensed totals 10,722 ha, which is less than one per cent of the total area offered to fracking companies.