All-time high for endangered warbler
ee1d147d-4403-44b7-8517-9942fc53298b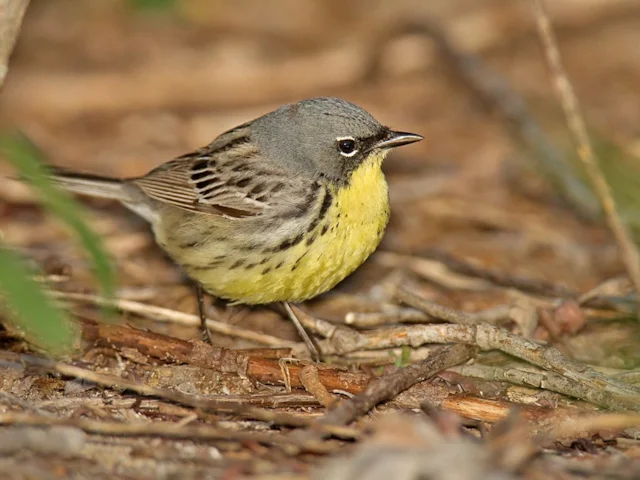 The Near Threatened Kirtland's Warbler has hit an all-time population high this year, after conservation measures have begun to pay off.
The Kirtland's Warbler Survey is annually conducted by the US Fish and Wildlife Service (USFWS), and US Forest Service, among others, along with many volunteers. Kirtland's Warblers nest in central Michigan, and are a ground-nesting species restricted to stands of Jack Pine on sandy soils, between four and 20 years old. This well-defined niche makes them very vulnerable to changes in climate and exploitation by forestry, cowbird parasitism and fire, as well as changes in their wintering sites on the Bahamas and Turks and Caicos islands, which are British Overseas Territories.
Surveyors count territorial singing males to get an estimate of breeding numbers, and observed 2,004 singing males in Michigan during the official 2013 nesting survey period. An further 21 extralimital singers were found in neighbouring Wisconsin (where there were 18) and Ontario, Canada (where there were three).
These figures are comparable to the 2012 count, when 2,063 singing males counted in Michigan, in stark contrast to the lowest previous survey counts in 1974 and 1987, when just 167 singers were logged. The current revival in the species' fortunes has inspired hopes of being able to remove it from the federal endangered species list in future.
US Forest Service biologist warned: "Two thousand pairs of birds is still a pretty low number". Kirtland's Warbler is currently viewed as being heavily dependent on human intervention for its survival.
For further information see
the Michigan DNR's Kirtland's Warbler web page
.
Content continues after advertisements