A Greener Future for the Broads
266b2dab-0cee-423d-afa5-3b6f532a3651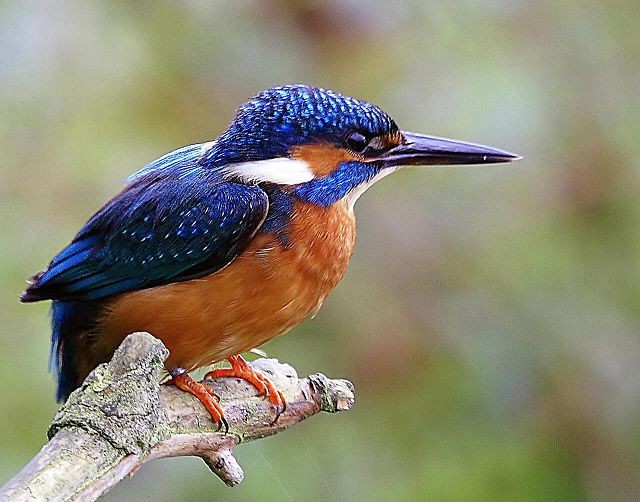 Kingfisher (photo: Tom Melton).
One of the UK's best-loved landscapes has been badly damaged by decades of harm and neglect. Many wildlife sites in the Norfolk and Suffolk Broads are in poor condition and its freshwater wetlands are threatened by pollution, rising sea levels and by the demand for water to supply homes and businesses. In a report out today, the RSPB is calling for action to repair the damage of the past and prepare for the challenges of the future. The paper, A greener future for The Broads, lays out 12 indicators it would like to see met by 2015 to show the area was on the road to recovery and a sustainable future. These include an increase in bird numbers; an improvement in water quality and the condition of the Broads' best wildlife sites; at least half the boats on the Broads to be powered by something other than fossil fuels; and a reduction in the number of visitors travelling to the area by car.
The state of protected sites in the Broads is a key test of wildlife quality, says the RSPB. According to figures from Natural England, 72% of the area of the Broads designated as Sites of Special Scientific Interest (SSSIs) are in 'unfavourable condition', despite the efforts of organizations and individuals. Most of this area is not getter better: more than half of the area is 'unfavourable no change' or 'unfavourable declining'.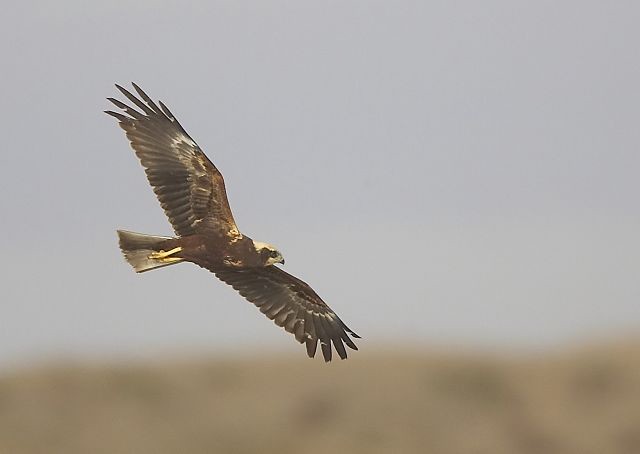 Marsh Harrier (photo: Richard Bedford).
Richard Powell, the RSPB's Director for Eastern England said: "The impact of the 20th century has mostly not been kind to Broadland. Though much of great value remains, we have damaged a great natural treasure. Business as usual in the Broads is not acceptable. We need a debate on how we manage the Broads so its nature recovers, it is an asset for people and business and it offers a truly sustainable future."
Mike Barnes, Head of Natural Resources and Rural Policy in the Government Office for the East of England, said: "Just as the spectre of climate change looms larger in the East of England than in most other parts of Britain, so the coasts and waterways of Norfolk lie most vulnerable. Sea level rise and an increased risk of flooding raise the threat of salt-water incursion. Difficult decisions need to be made about how we adapt to climate change; how we manage the land in the future; and how we look after precious environmental assets like the Broads both for wildlife and for a growing population to enjoy."