£1,000 reward for recovery of eggs
0ac4275c-56a6-45e2-9c26-20d6102b647b
Today [8th October], Nottingham egg collector Aaron Kisiel has received a 12-week sentence, suspended for 12 months, following a previous four-day trial at Nottingham Magistrates Court.
Kisiel, of Hanley Avenue, Bramcote, Nottingham, was raided by Nottinghamshire Police and RSPB Investigators in May 2009 after being seen acting suspiciously at several known breeding sites of rare birds in Derbyshire.
Officers found 30 birds' eggs at the address and a large number of items described as being 'egg-collecting paraphernalia'. Kisiel was found guilty of possessing items capable of being used to take and possess wild birds' eggs. Vehicles, binoculars and cameras belonging to Kisiel were listed in the charges and have been confiscated by the court.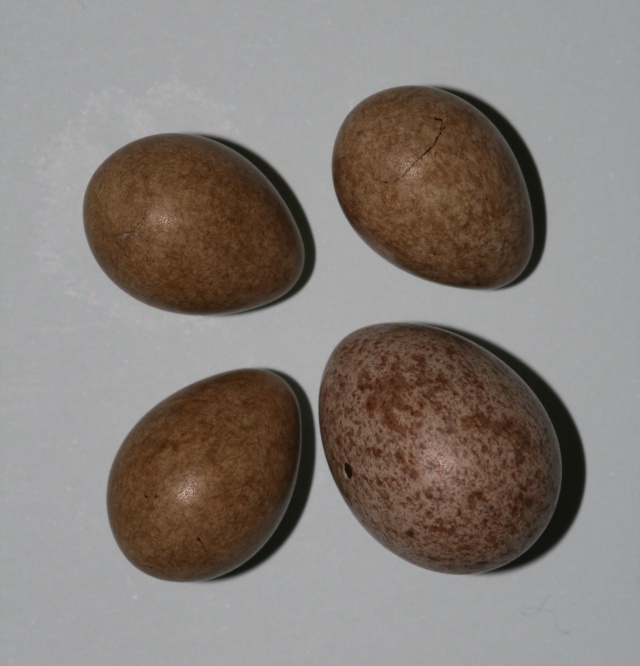 Clutch of Sedge Warbler and Cuckoo eggs, found in Kisiel's egg cabinet. (Photo: Courtesy of RSPB)
During the trial, the court heard evidence that Sedge Warbler and Cuckoo eggs found at Kisiel's house matched those in photographs, also found at the house, showing the eggs in the nest before being taken. It was accepted by the court that Kisiel had taken eggs as recently as 2009 and that his diaries showed he had amassed a large collection of eggs over the past 20 years.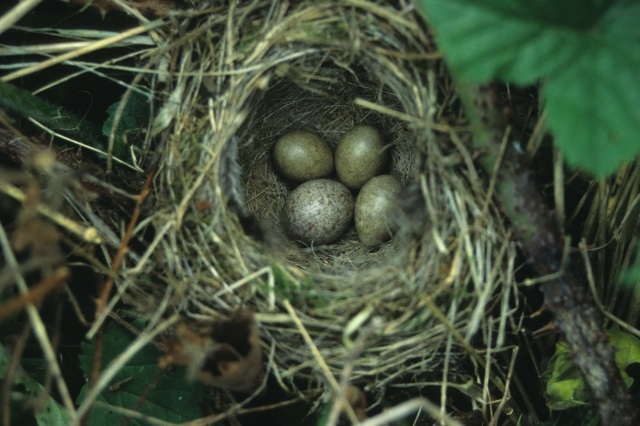 Slide photo of the same Sedge Warbler and Cuckoo eggs as above, found in Kisiel's slide album. (Photo: Courtesy of RSPB)
RSPB and Nottinghamshire Police are offering a reward of £1,000 leading to the discovery of the remaining eggs, thought likely to have been hidden by Kisiel.
RSPB investigations officer Mark Thomas said: "Aaron Kisiel is a very active egg collector who has meticulously documented the finding and taking of thousands of birds' eggs, many from rare species and some even from nature reserves. Kisiel has targeted birds including Peregrine Falcons, Goshawks, Hobbies and Woodlarks. Someone out there knows where these eggs have been hidden and we urge them to come forward in the strictest confidence."
RSPB Investigations can be contacted on 01767 693087 or Nottinghamshire Police on 0300 3000 99 99.