In the first instalment of this photo essay, I set out the seabirds and marine mammals that Antarctic tourists should look for as they steam from the southern tip of South America to the hallowed continent of Antarctica. The area is the subject of a new visitor's guide, A visitor's guide to the wildlife of the Antarctic Peninsula, Drake Passage and Beagle Channel, a fundraiser for BirdLife International's Save the Albatross campaign.
Towards the end of the second day at sea, the first iceberg of the trip heralds the arrival of your Antarctic cruise ship at the South Shetland Islands or the Antarctic Peninsula itself. If you are very lucky, the iceberg might be covered with thousands of penguins.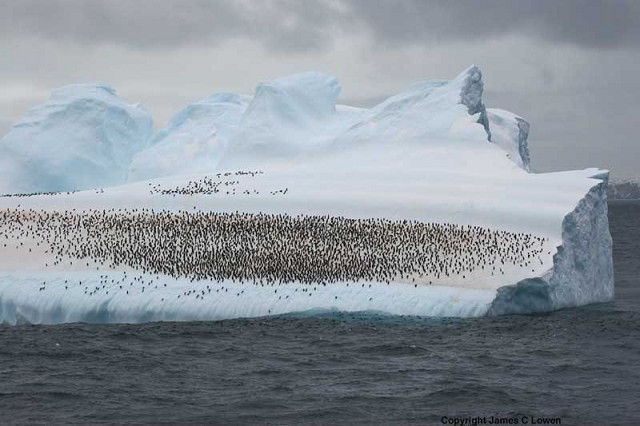 Penguin-strewn iceberg, Antarctic Peninsula.
Anticipation mounts of the wildlife spectacular that awaits you on your first shore landing or your first zodiac cruise amongst sea ice. Penguins undoubtedly top the avian bill. Whatever the ship's itinerary, you will spend time ashore amidst the hustle and clamour of colonies of Chinstrap Penguin and Gentoo Penguin. Chinstraps are confirmed hillwalkers, with colonies often found at the top of steep slopes. The white bandana of Gentoos is unique among penguins.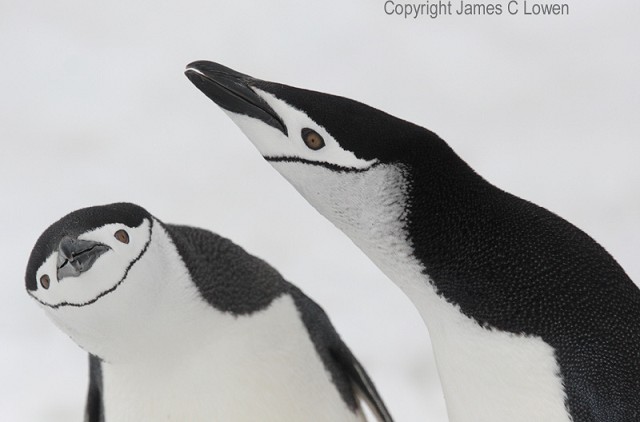 Displaying Chinstrap Penguins, South Shetland Islands.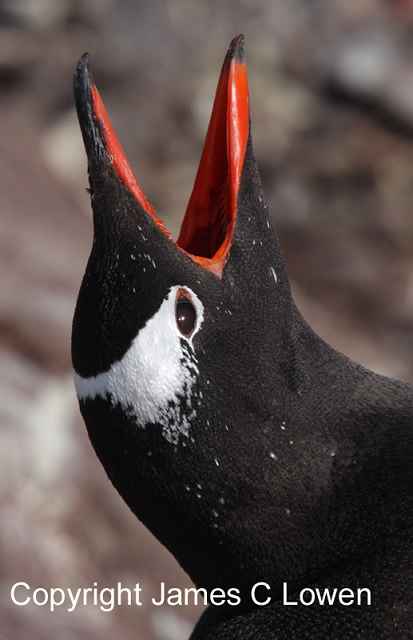 Calling Gentoo Penguin, Peterman Island, Antarctic Peninsula.
The final member of this trio of 'brush-tailed' penguins is the Adelie Penguin. The least common of the trio, it can be hard to find away from breeding grounds — but ships tend to plan their trip to land at at least one colony. I have a particular soft spot for this species, with its cute and distinctly comical demeanour.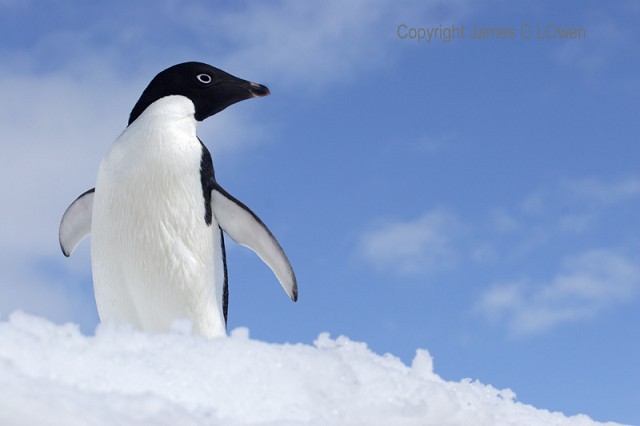 Adelie Penguin, Port Lockroy, Antarctic Peninsula.
The Peninsula's fourth breeding penguin is the globally threatened Macaroni Penguin. This stocky penguin with luxurious golden 'eyebrows' is best looked for amidst colonies of Chinstrap Penguins on the South Shetlands.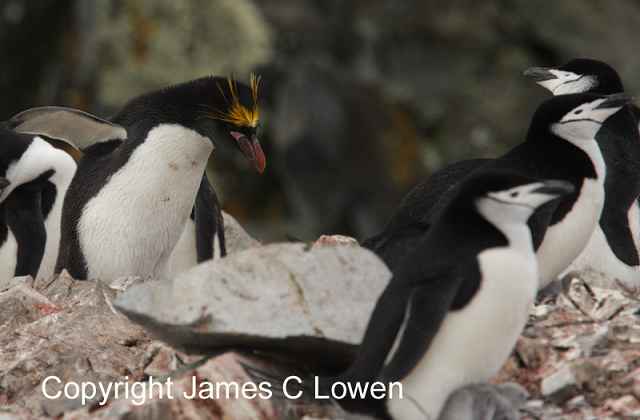 Macaroni Penguin in Chinstrap Penguin colony, South Shetland Islands.
The final breeding penguin is the one that every visitor wants to see...but only the luckiest do. To see the enormous Emperor Penguin (the height of an eight-year-old boy!), you must either make a specific trip to a remote breeding colony (usually on Snow Hill Island on the east side of the Antarctic Peninsula) or hope to bump into a wandering bird: check any penguin atop an iceberg!
But this is not quite the full penguin list. King Penguin — common on South Georgia, which is also visited on some Antarctic cruises — sometimes straggles ashore at penguin colonies in the South Shetlands, and there is at least one record of Magellanic Penguin from the Peninsula. So keep an eye out for the unusual.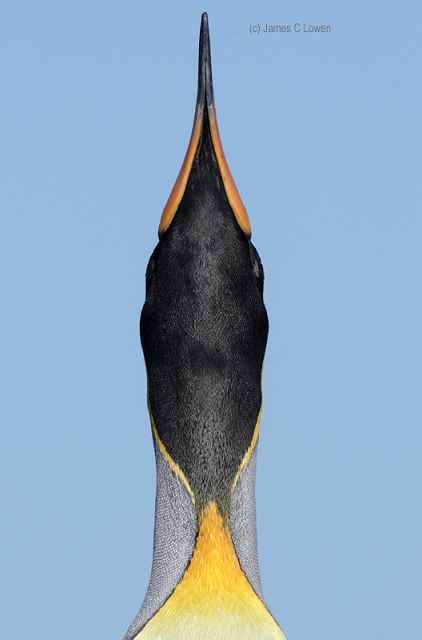 Calling King Penguin, South Georgia.
Antarctica's birdlife is not just about penguins. For a start, there are plenty of tubenoses down here. Of those you have already enjoyed in the Drake Passage — Cape Petrel, Southern Fulmar and Wilson's Petrel — are common. Seeing Southern Giant Petrels on their breeding grounds presents a rather different experience to seeing them mid-ocean: look for these 'bully boys' squabbling over Antarctic Fur Seal carcasses.

Southern Giant Petrel feeding on Antarctic Fur Seal carcass.
The Antarctic Peninsula tubenoses that vie for top place on most birders' 'want lists' are Antarctic Petrel and Snow Petrel. The former is erratic in occurrence and abundance, but can occur in large flocks, particularly on the eastern side of the Peninsula.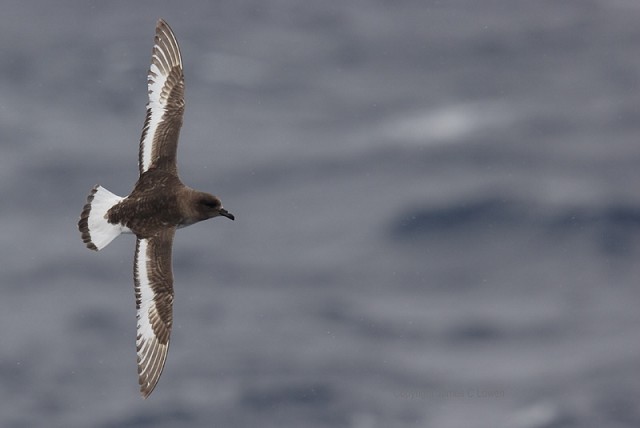 Antarctic Petrel, Antarctic Peninsula.
The delicate Snow Petrel, the most southerly of all birds, is a true wonder. To see the 'angel of Antarctica' slip effortlessly past the towering icebergs with which is closely associated is a quintessential polar experience. This delightful bird merits two photos...

Snow Petrel, Paradise Bay, Antarctic Peninsula.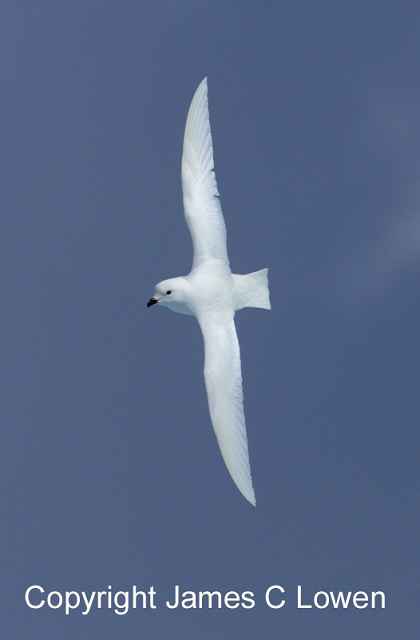 Snow Petrel, Antarctic Peninsula.
A pitfall for uninitiated visitors who are rather too keen to see Snow Petrel is Snowy Sheathbill. The similarity is only superficial. While snow-white in plumage, the sheathbill has an entirely different, almost pigeon-like shape — and is the only Antarctic Peninsula breeder to lack webbed feet. The charismatic sheathbills appear fascinated by human visitors, making for memorable encounters.
Content continues after advertisements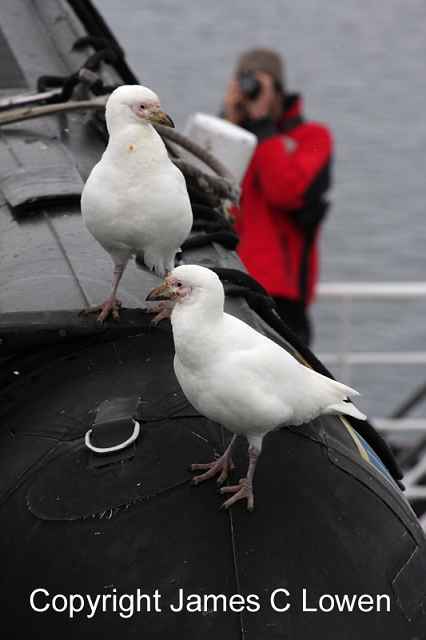 Inquisitive Snowy Sheathbills investigating a ship's zodiacs, Antarctic Peninsula.
Among other seabirds, shags and skuas are shrouded in taxonomic confusion. Antarctic Shag is generally considered a distinct species, but its similarity to the Imperial Shag of mainland South America (including the Beagle Channel) leads some authorities to treat the forms as conspecific. Whatever the truth, the Antarctic Peninsula offers the chance to see breeding birds at close range.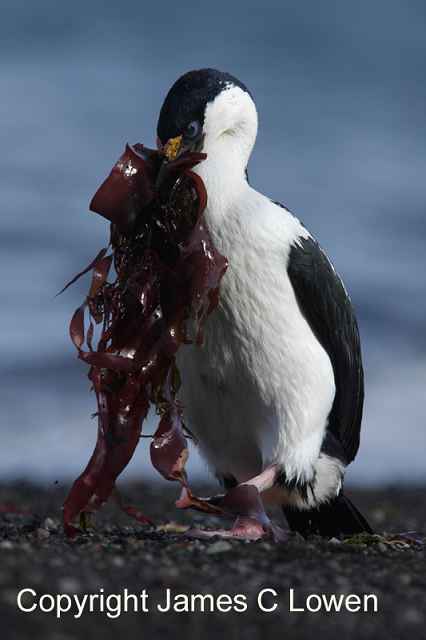 Antarctic Shag gathering nest material, South Shetland Islands.
But skua taxonomy and identification makes the situation with the shags look straightforward! The Peninsula's common species is Brown Skua, usually split from the Southern Skua of southern South America. But Brown Skua frequently hybridises with South Polar Skua, producing offspring displaying characteristics of both species. It is a brave visitor that confidently identifies every single skua s/he encounters...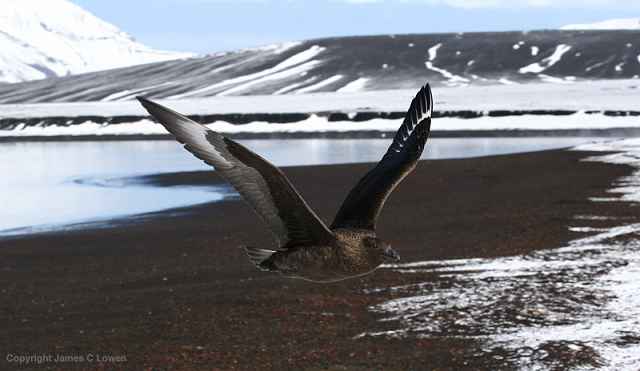 Brown Skua, South Shetland Island.
For those wanting a break from such confusion and complexity, look for marine mammals! The Antarctic Peninsula's cetaceans and seals offer exciting encounters. Sausage-shaped with a variably marked coat, Weddell Seals are usually seen slumbering sanguinely on flat ice floes or rocky shores, apparently with a contented smile on their 'faces'!

Weddell Seal, Danco Island, Antarctic Peninsula.
Reputedly the world's most abundant mammal, groups of the rather slender Crabeater Seal typically occur around ice. In contrast, as befits the Peninsula's joint-top predator, the swarthy Leopard Seal is very largely a solitary creature. Getting up close and personal with this fearsome-looking pinniped is a wonderful if slightly disconcerting experience.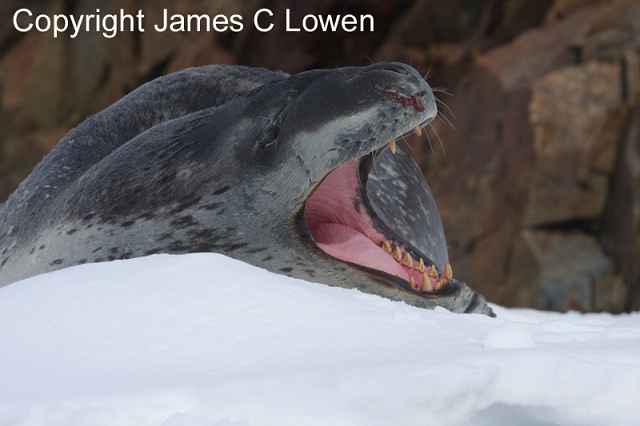 Leopard Seal, Verdansky, Antarctic Peninsula.
The two other seals you are likely to see are the massive Southern Elephant Seal — four tonnes of blubber-coated muscle — and the Peninsula's only "eared seal", Antarctic Fur Seal. "Furries" are frequent in the second half of the Antarctic tourist season (January– March), particularly young males on the South Shetland Islands. Look for moulting groups of 'ellies' at traditional shoreline haulouts.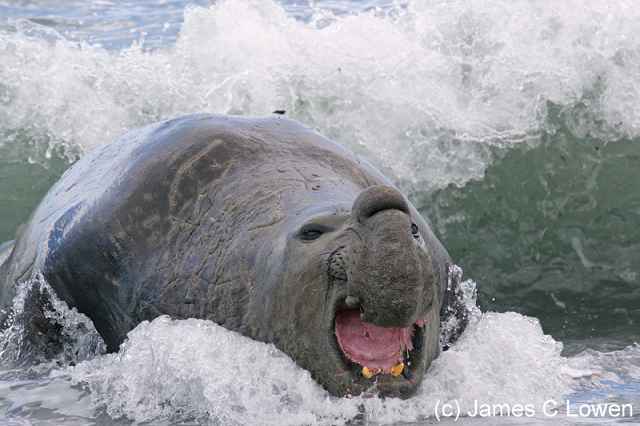 Southern Elephant Seal, South Georgia.
If seabirds and seals were not enough, the Antarctic Peninsula is also a great place for whale-watching. From mid-December onwards, it is a rare cruise that does not encounter Humpback Whales at close quarters, and intimate experiences are common.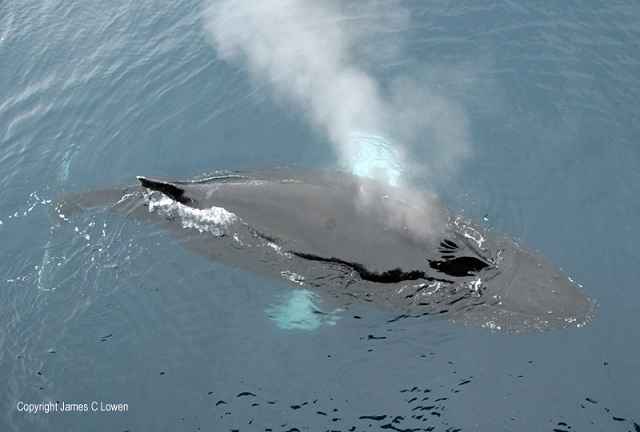 Humpback Whale, Antarctic Peninsula.
You will need more luck to see a Blue Whale, but these leviathans are seen regularly, particularly in deeper waters flanking the outer islands of the Peninsula. A more likely encounter is with an Antarctic Minke Whale, which often approach zodiacs inquisitively, giving breathtaking views. Its poorly known congener, the Dwarf Minke Whale, is also occasionally seen around the northern Peninsula: look for extensive white on the flippers.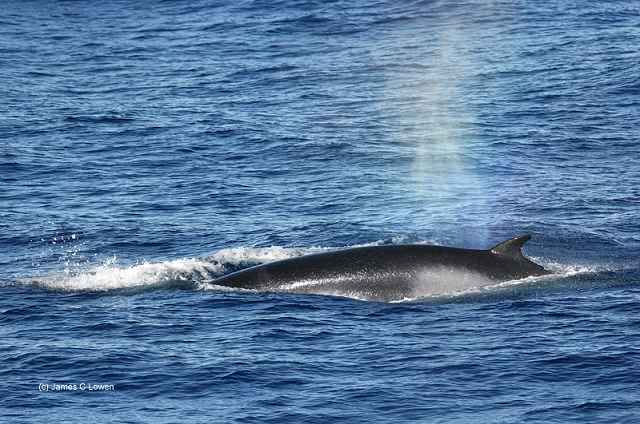 Antarctic Minke Whale, Antarctic Peninsula.
Arguably the cetacean climax of the Peninsula is the dolphin that vies with Leopard Seal for the predator's pole position. The Killer Whale or Orca is an unmistakable whale which congregates in energetic pods that often cavort around cruise ships. In recent years, marine mammologists have realised that Antarctic waters are inhabited by three forms of Orca. The most commonly seen around the Peninsula is known as 'type B', which has a large oval eyepatch and feeds largely on seals.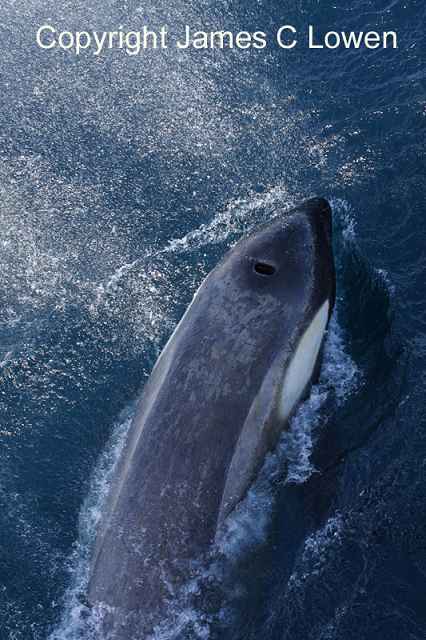 Killer Whale, Antarctic Peninsula.
And so, with this exhilarating whale, our two-part Antarctic odyssey draws to a close. An experience enjoyed by only a select few until recently is now available to all for a price similar to some birding tours. But beware: awesome, ardent Antarctica is addictive. Your 'trip of a lifetime' may not be enough, and lead you to check your bank balance for a return trip to this fantastic, wildlife-packed wilderness...
For the new visitor's guide from the non-profit publisher WILDGuides, covering the wildlife of the Antarctic Peninsula, Drake Passage and Beagle Channel, click here. There are sample pages plus many Antarctic wildlife images on the author's photographic website. All photographs illustrating this article are by the author.