At around 2 pm on the afternoon of Friday 17 January 2020, Faroe Islands resident Helgi Fossdal was hunting for food off Slættanes in Vestmannasund, a strait separating the Faroese islands of Streymoy and Vágar.
Spotting what he assumed to be a Guillemot, and knowing that the date fell within the legal hunting season for auks in the Faroe Islands, Helgi shot the bird to take home for dinner. However, on retrieving the corpse, he quickly realised it wasn't that species and in fact something quite different. Helgi described the bird as having the all-dark body of a European Shag, yet evidently displaying the bill and head of a Puffin, and crucially took some photos of the mystery bird when he arrived back at home that evening.
It was only some days later on 26 January that the identification was realised, when the images were sent to Anthony Oates, who correctly diagnosed the bird and circulated the images online. The mystery auk was indeed a puffin, but in fact a Tufted Puffin – a species native to the North Pacific and seen only three times previously in the Western Palearctic. The skin was then donated to the Faroe Islands natural history museum.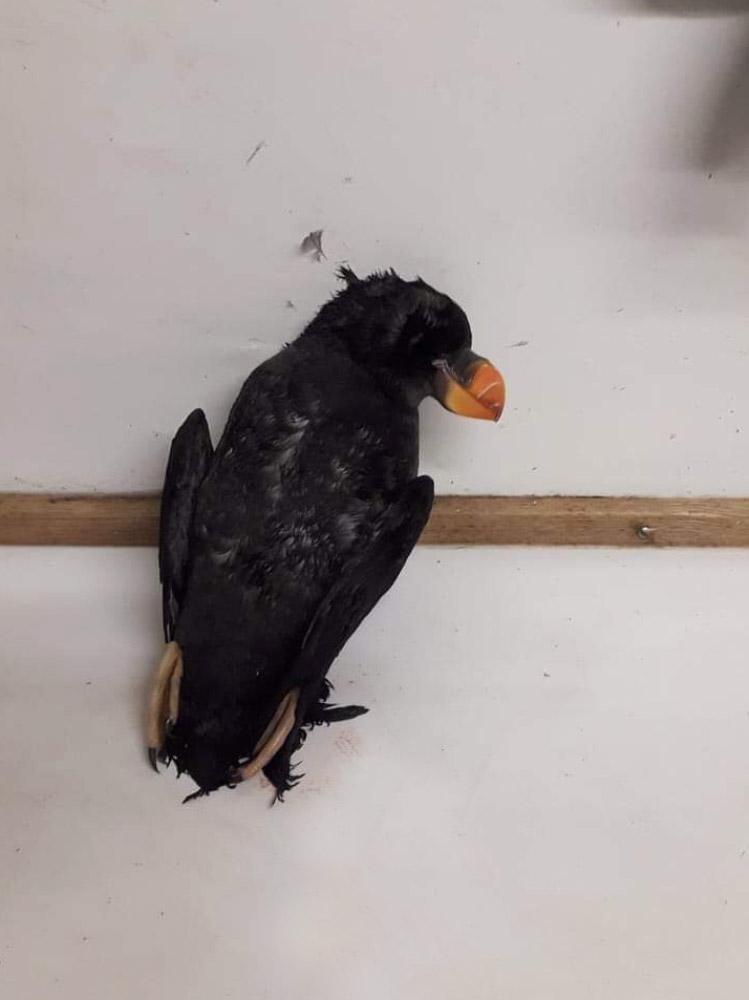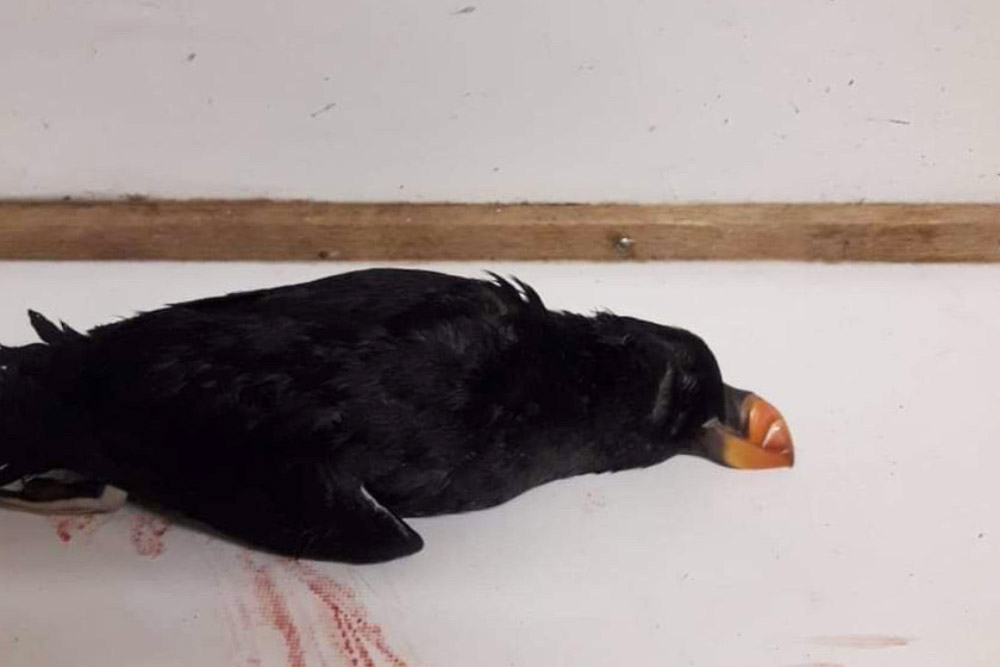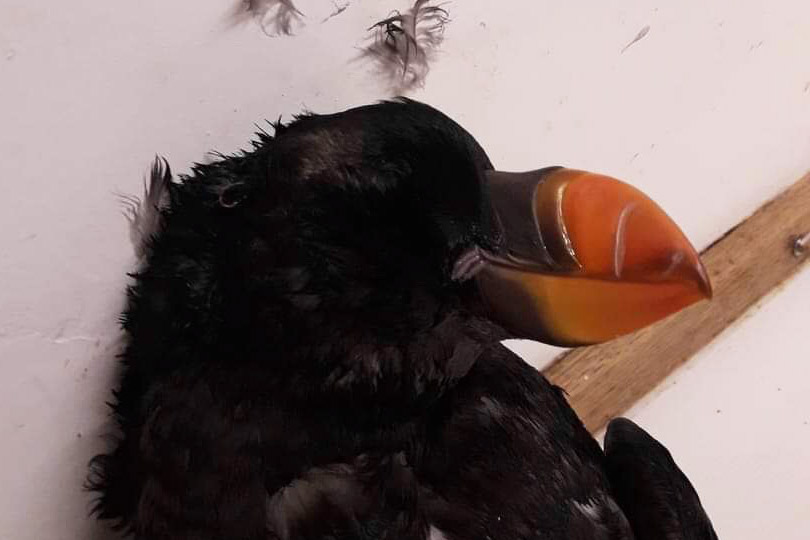 Tufted Puffin, Slættanes, Faroe Islands, 17 January 2020 (Helgi Fossdal).
The three previous accepted Western Palearctic records are as follows:
Adult at Laholmsbukten, Sweden, on 1 and 8 June 1994;
Adult at Oare Marshes, Kent, England, on 16 September 2009 (read more here);
Adult at Bear Island, Svalbard, on 14 July 2019.
There is a fourth previous record of a bird photographed at sea off Land's End, Cornwall, on 20 May 2016, although this bird was never submitted to the BBRC and therefore does not appear in any official listings. Read more about that bird here.
Acknowledgements
With thanks to Jens L Thomsen for his assistance and contribution to this summary.