Steve Madge was born in Cornwall in 1948, where as a boy he quickly became interested in the county's rich biodiversity. He met up with other young birders and got to know his local area well.
I first met him in the late 1960s in Cornwall, by which point he was already a well-respected and knowledgeable birder. I also bumped into him in Norfolk in November 1969, where he had travelled with his Cornish friends to see a Cream-coloured Courser, which they missed by a few minutes thanks to its demise at the jaws of a local cat!
His experience was broadened by joining an Oxford University expedition to Afghanistan and Kashmir in 1970 and then he took jobs as warden of various reserves around the country, including the Calf of Man, Ouse Washes, Bempton Cliffs and finally Fairburn Ings, which he established as a very significant RSPB reserve. At this time he also met Penny, who became his wife and shared so much with him till the end of his life.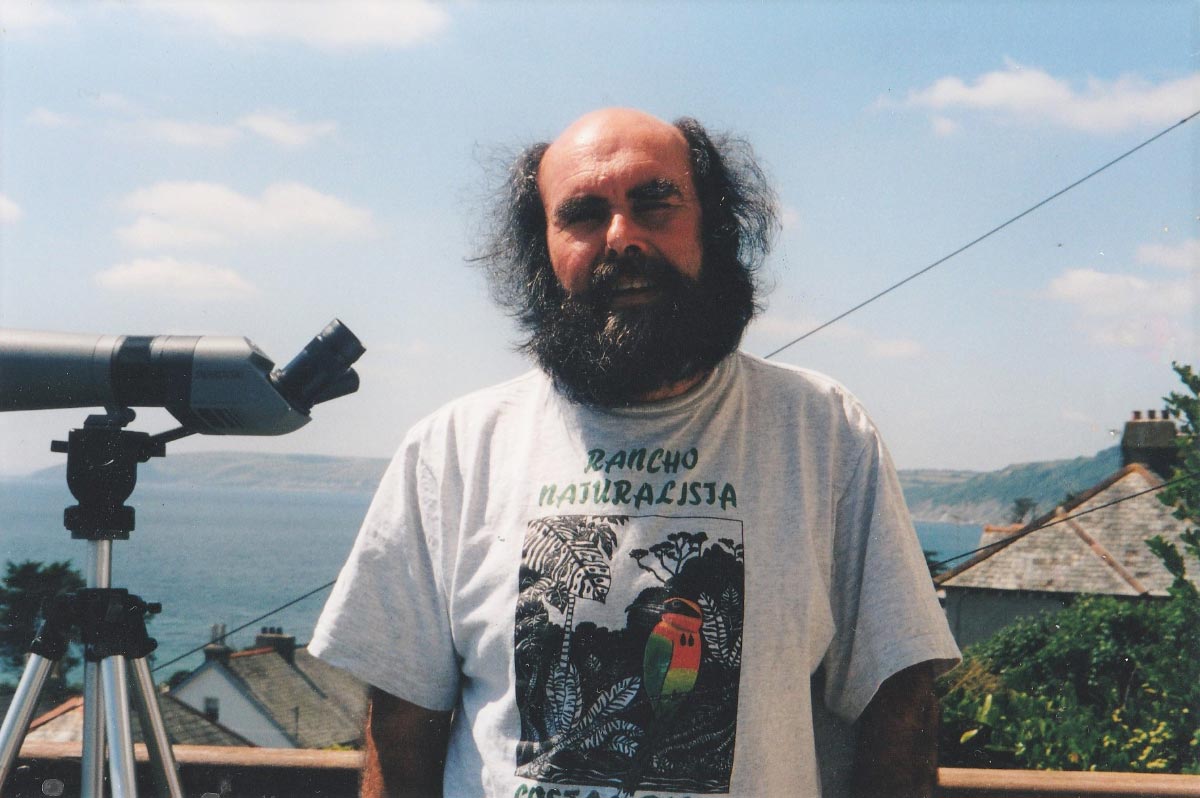 Steve Madge was one of Britain's most-respected natural historians, with achievements ranging from setting up nature reserves to writing tomes on wildfowl and gamebirds.
After that he helped to set up the well-known bird tour company, Birdquest, which enabled him to travel to many different countries and broadened his outlook considerably. Despite being very busy with tours he also became a prolific writer, and was the author of many identification papers. He also wrote three identification guides: Wildfowl, Crows and Jays and Pheasants, Partridges and Grouse, that are still standard works for those groups, and collaborated with Mark Beaman to produce The Handbook of Bird Identification for Europe and the Western Palearctic, with authoritative text and beautiful plates, many of which are still unsurpassed.
Meanwhile, he moved back to Cornwall with Penny and added two wonderful daughters to the family. There he helped found the Caradon Field and Natural History Society which produced reports covering all the wildlife and plants of south-east Cornwall. He was elected as the President of the Cornwall Birdwatching and Preservation Society, another task to which he devoted much time and energy. He also became a member of the British Birds Rarities Committee, an onerous job which I shared with him for a time and was always impressed with his depth of knowledge and ability to assess difficult records. Although he had no scientific qualifications his knowledge of birds was phenomenal and he was also a very competent botanist, as well as proficient in various other branches of natural history.
In his final years he suffered from Parkinson's disease, which severely restricted his activities. However, he continued birding and writing right until the end. I helped him preparing a detailed checklist of the birds of Afghanistan, which remains unfinished, but hopefully others will see this through to fruition, as a tribute to a truly great natural historian. I feel privileged to have known him and shared some memorable times with him.