The Rockabill Island tern conservation project is a real success story. Situated off the Dublin coast, Rockabill is only the size of a football pitch yet boasts more than half of Europe's breeding Roseate Tern population.
It wasn't always like this – the success of Rockabill Island can be put down to the hard work and dedication of countless wardens, volunteers and conservationists. A newly released, award-winning documentary on this incredible project is now free to watch online. Directed and filmed by myself, Andrew Power, one of the Rockabill wardens, this documentary gives unique access to an island that is not open to the public. It showcases why this project has been so successful by following the successes and failures of one season on the 'Rock'.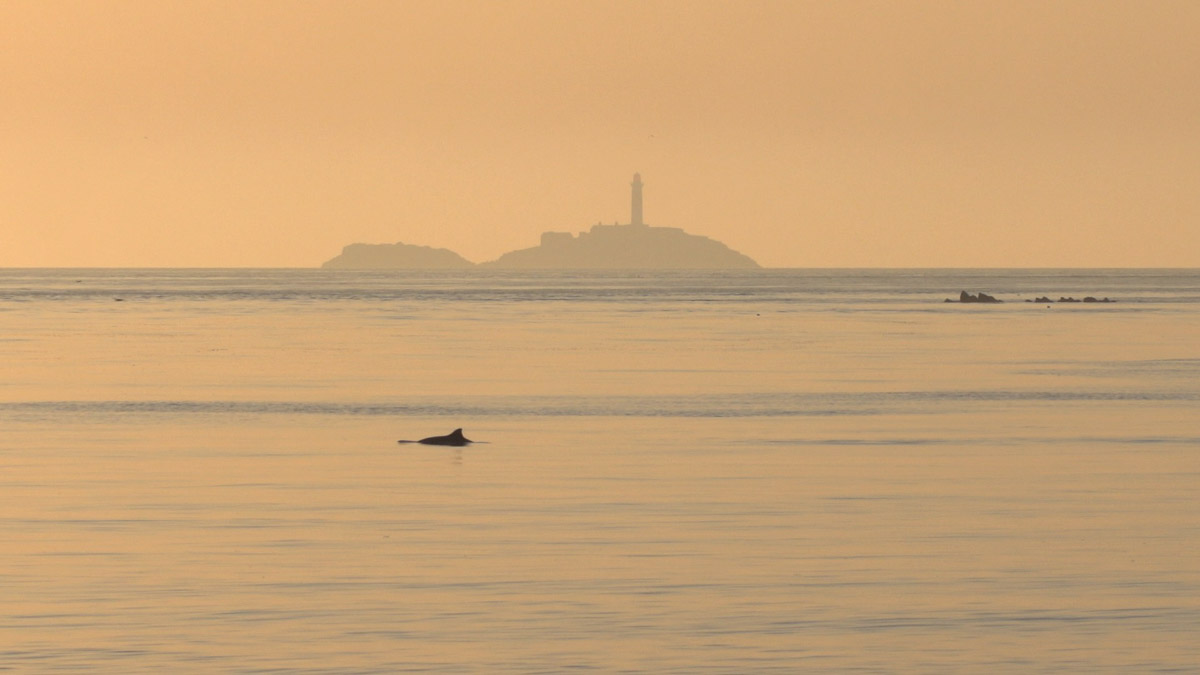 Rockabill lies distantly off the Dublin coast. It is isolated and uninhabited, other than by up to three tern wardens in the summer months.
I worked on Rockabill Island in 2015 as a warden. When I got the job, I knew it was a great opportunity to document something special. Every year two wardens (now three) spend the summer on the island conserving the seabirds there – of particular interest is the rare Roseate Tern but there are also breeding Common and Arctic Terns, Kittiwakes and Black Guillemots. From the moment I landed on the island I could see what a unique place it is. I had worked as a Little Tern warden before but nothing could prepare me for Rockabill – the sound alone of 4,000 breeding pairs of terns all day and night blew me away!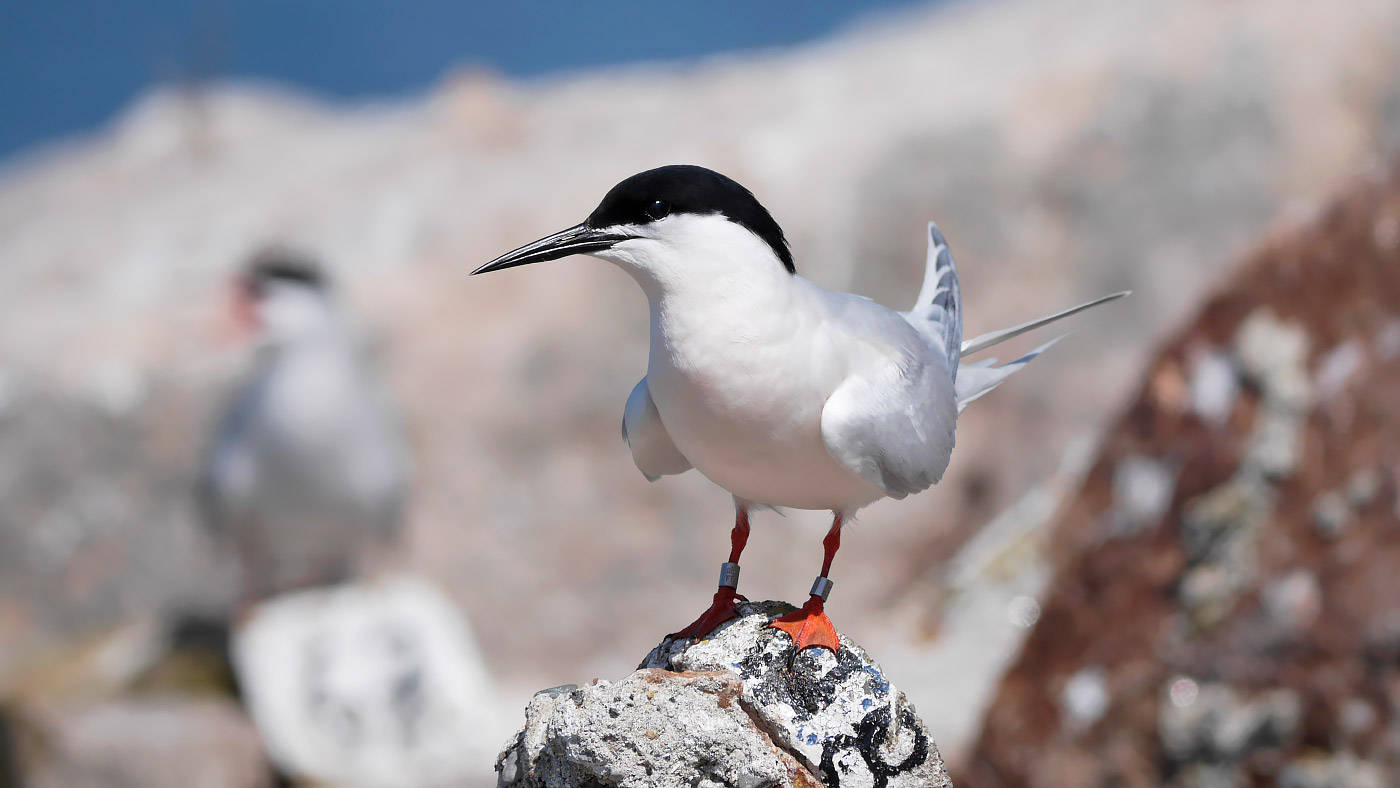 Rockabill is most famous for its Roseate Terns – the island supports the largest colony in Europe.
Content continues after advertisements
The island is hard work but hugely rewarding. I tried to film as much as possible without it interfering with my job. As we don't leave the island for the whole summer I was able to capture everything we needed for the documentary. Peter Cuter, our videographer, was able to come out a couple of times as a volunteer to film us and the terns, aided by our producer, Dr Féaron Cassidy, a fellow zoologist and narrator. One of the best things about having rare visitors come to the island (other than bringing you fresh food) is that you get pecked and defecated on less by Common Terns as they have more targets to aim for!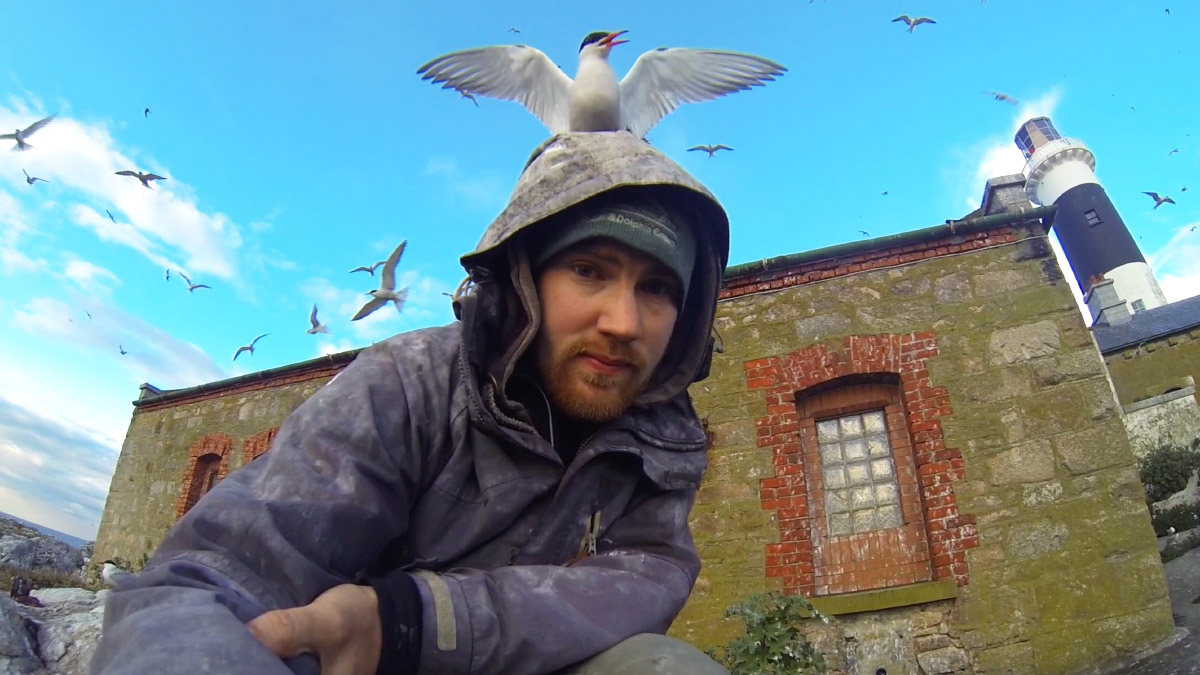 Being divebombed by Common Terns is all part of the job when wardening on Rockabill.
You never really know what you might wake up to on Rockabill. One morning while counting Arctic Tern nests we found an Ortolan Bunting, a first record for the county and it made the BirdGuides Review of the Week. I feel incredibly privileged to have worked there and have so many fond memories from terns landing on my head as I worked, snorkeling with seals and watching Basking Sharks and Arctic Skuas. It is a magical place and the closest to nature I have ever felt in Ireland. I won't give too much away about my experience and the projects as you can see it all in the documentary.
I left Rockbaill in 2015 with a couple of hard-drives filled with hundreds of hours of footage. Over the next three years we started putting it together. I wrote the script, Peter did the hard work and edited it all and Féaron narrated. It took us a while but we eventually put together a full-length documentary, all done in our spare time and unpaid – a passion project for sure. It was definitely worth it: the documentary was selected for numerous international Films Festival, such as the prestigious Wildlife Conservation Film Festival in New York. We also picked up our first-ever award by winning best Environmental Film at the Disappear Here Film Festival.
We've finished entering the documentary into Film Festivals and now it is available online. You can now watch it for free on our website, and we encourage you to make a small donation via the donation link. Most of this will go to BirdWatch Ireland who have done fantastic work on Rockabill, perhaps Ireland's greatest conservation success story.