The festive fortnight has flown by without major incident – a few new rarities found, but things remained relatively static in terms of the overall composition of wintering species across Britain and Ireland. This is no doubt in part due to the steady weather of the past couple of weeks – we've not had any major storms, nor a big freeze, and conditions have remained calm and generally fairly mild.
What a remarkable year 2019 was for Eastern Yellow Wagtails – two more were found during the fortnight, in addition to the continuing first-winter at Prestwick Carr, Northumberland, which lasted into the New Year. The first of the two new birds was the pick of the bunch so far – a beautiful male favouring a dung heap near Sedgeford, Norfolk, from 23rd onwards. This bird, in its advanced plumage state, is already showing the greyish-blue head and strong white supercilium which makes it easily identifiable as nominate tschutschensis, which is (perhaps a little misleadingly!) referred to as 'Alaskan Yellow Wagtail' by various taxonomic sources – a little odd, given most of its range actually lies in East Asia. Whatever your take on this name, we're using it on the BirdGuides site for now until something a little more relatable is recognised and applied ('Beringian'? 'Kamchatkan?').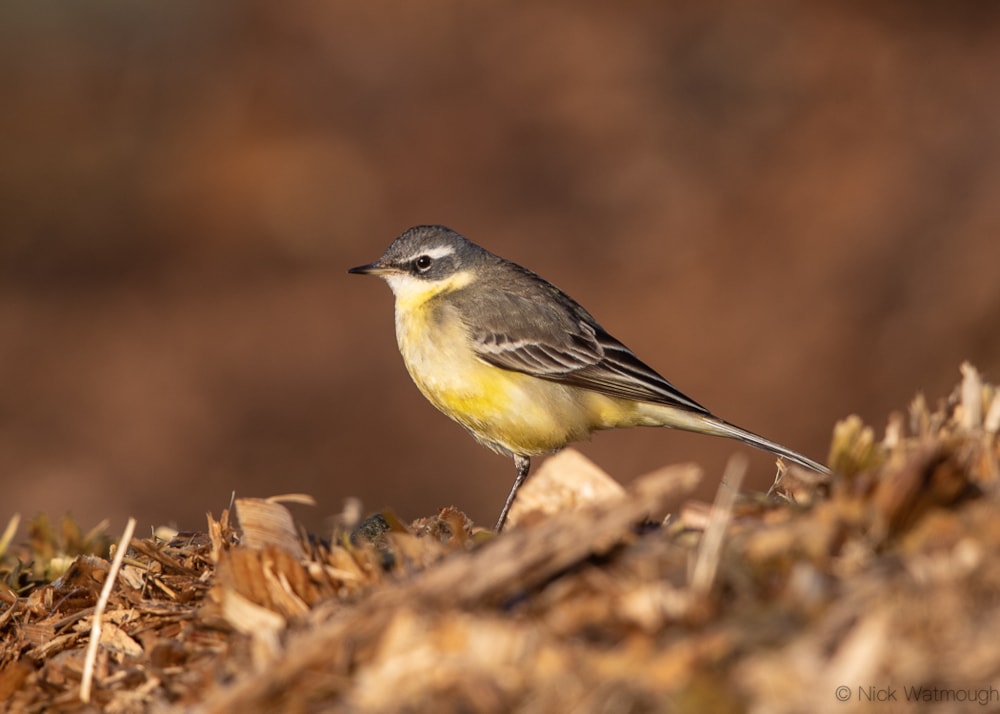 'Alaskan' Yellow Wagtail, Sedgeford, Norfolk (Nick Watmough).
The second individual – a more familiar, monochrome-grey first-winter – then followed at South Slob, Co Wexford, on New Year's Eve, and was confirmed as an Eastern Yellow Wagtail by sonogram on 1 January. This will be the second record for Ireland when formally accepted.
Another great passerine find was a Siberian or Stejneger's Stonechat at Ashton's Flash, Cheshire, on Christmas Eve. Seen daily thereafter, this'll be a county first whichever species it turns out to be. Elsewhere, the presumed Siberian Stonechat was reported at Hollesley Marshes, Suffolk, intermittently until the end of the year.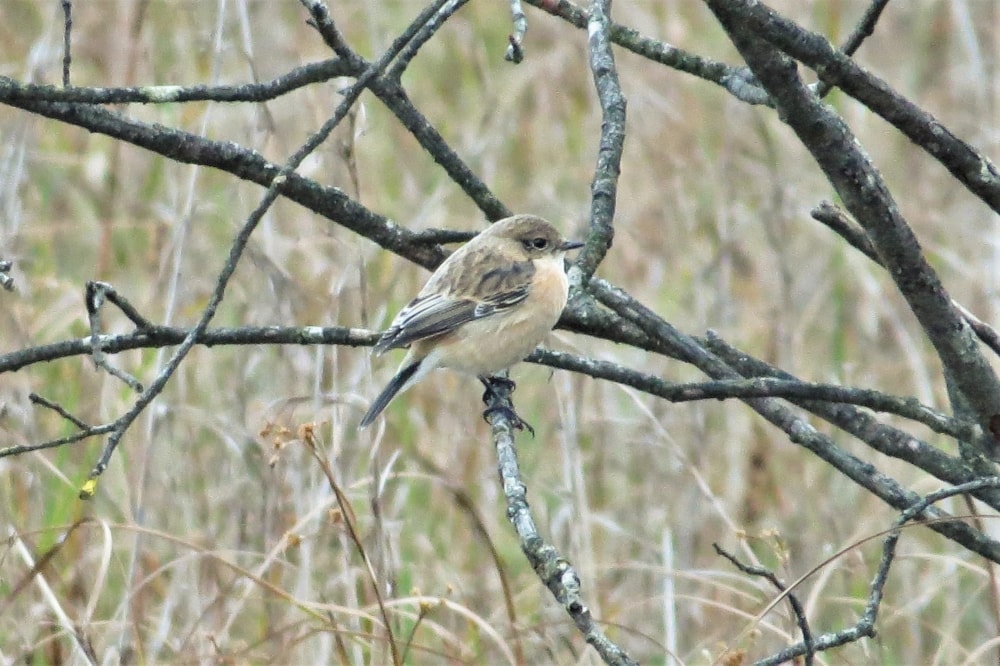 Siberian/Stejneger's Stonechat, Ashton's Flash, Cheshire (David Bedford).
Still showing daily was the male Black-throated Thrush at Whipsnade Zoo, which seems to have taken some damage to its right side yet is battling on nonetheless – and, now its grown accustomed to the onlookers, is showing very well indeed.
Making a couple of reappearances was the American Buff-bellied Pipit at Sennen, Cornwall, the first on Christmas Day and then again on 28th. No sign, however, of our moth-eaten friend, the Paddyfield Pipit …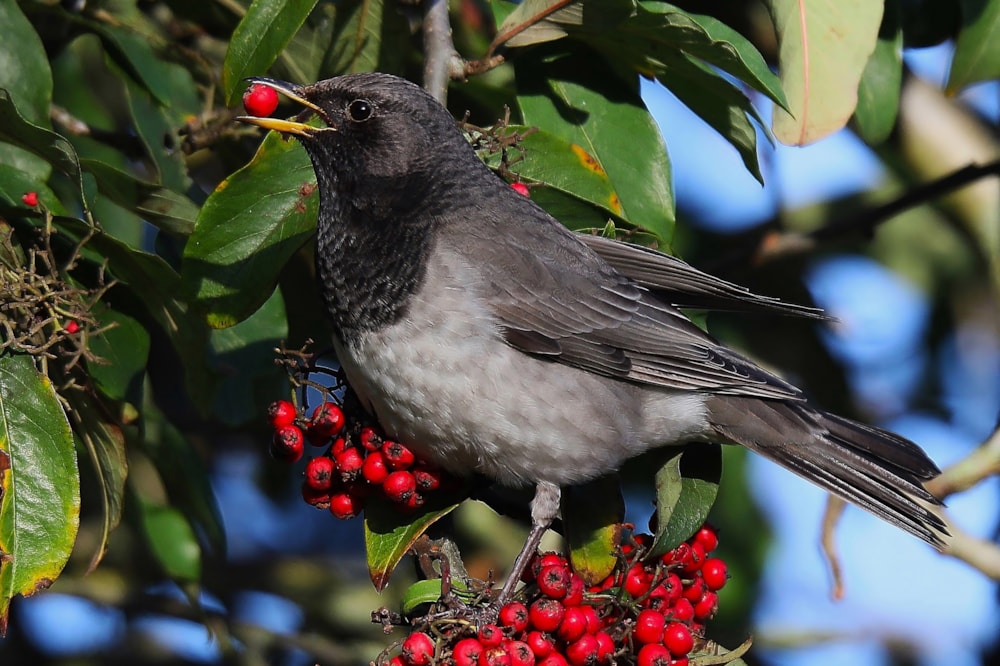 Black-throated Thrush, Whipsnade, Bedfordshire (Clive Daelman).
Norfolk's Lesser White-fronted Goose made a couple of appearances over the fortnight, being seen near Burnham Market on 18th and then between Titchwell and Choseley on Christmas Day – but the rule of thumb is that it remains painfully hard to connect with. Norfolk also welcomed back the adult Grey-bellied Brant for its third winter, being seen at various sites in the north-west of the county after its first appearance at Sedgeford on 23rd – it was a bit more predictable around Shernborne and Anmer from 29-31st.
Three further Grey-bellied Brant remained at two sites in northern Scotland. The Richardson's Cackling Goose continued in Highland, being seen at Ardersier on New Year's Eve, while two remained on North Uist and one on Islay.
A first-winter drake Ferruginous Duck was a new arrival at Seeswood Pool, Warks, on 23rd, lingering there to 29th. The continuing Blue-winged Teal seemed content at Man Sands, Devon, throughout and the American Black Duck was once again reported at Strontian, Highland, on 29th. A female King Eider at Whiteabbey, Co Antrim, on 21st and 23rd is no doubt the bird last seen nearby back in October. The Steller's Eider was last reported from Papa Westray on 23rd, while the American White-winged Scoter was seen again off Musselburgh, Lothian, on 27th and the Black Scoter was reported occasionally off the Northumberland coast.
A white-morph Gyr Falcon was photographed near Baleshare, North Uist, on Boxing Day morning but couldn't be found subsequently. Meanwhile, in Orkney, the Snowy Owl was again seen on Eday on 31st.
Long-billed Dowitchers remain well represented, with a new bird found on New Year's Eve at South Slob, Co Wexford. North of there, the first-winter reappeared at Kilcoole, Co Wicklow, on 30th after a four-week absence, while more regular birds continued to put in appearances in Devon and Northumberland.
A Pacific Diver was a Christmas Eve discovery off Youghal, Co Cork, but it couldn't be located the following day. Also in Ireland, the Forster's Tern put in another appearance at Traught, Co Galway, on 28th.
Scarce and local
Scottish mainland
Caithness highlights included a Snow Goose at Brims Ness, a Great Grey Shrike at Mey and the regular Green-winged Teal on the river at Wick.
A young drake Ring-necked Duck was found at Loch Evelix, Highland, on Christmas Eve and lingered thereafter. Not far away, the American Wigeon was again at Loch Eye. Another of the latter was at Loch Insh from 26-29th, while the intermediate-morph Snow Goose was still in Nairn, as was the blue morph at Loch of Skene, Aberdeenshire, and the white morph at New Cummock, Ayrshire. Peak count of the Taiga Bean Goose flock in Clyde was 137 at Slamannan on 20th.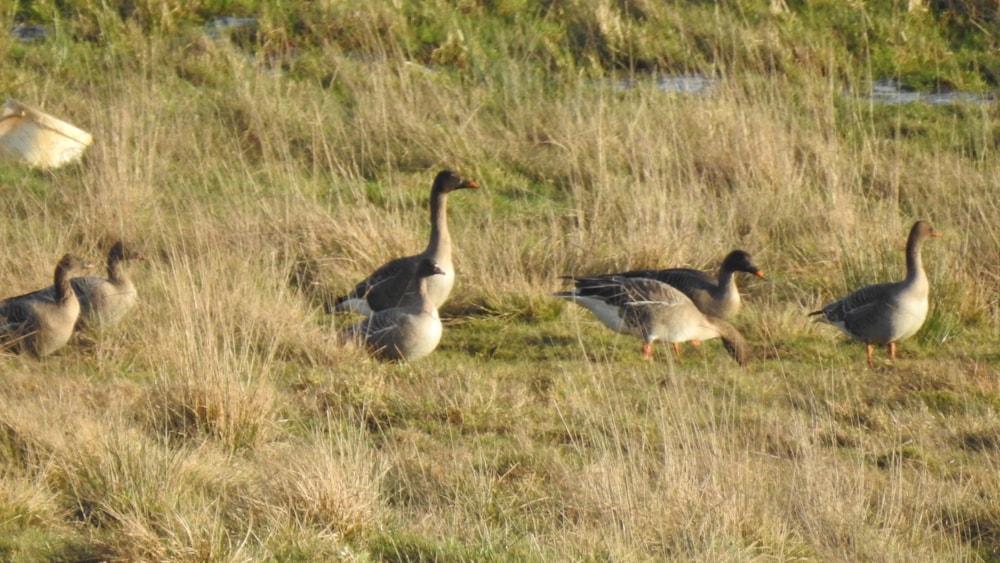 Taiga Bean Goose, Slamannan, Forth (Chris Dyson).
A drake Smew was at Loch Chon, Forth, on Christmas Day, with singles at two Fife sites and a redhead still at Lochwinnoch, Clyde. The drake Surf Scoter remained off the Lothian coastline at Musselburgh, while an immature was between the islands of Arran and Bute. A Ruddy Shelduck was at Cramond, Lothian, from 28th.
A couple of Great Egrets remained at large in Aberdeenshire, while others were at Oxnam, Borders, on 23rd and Tressait, Perth, on 24th.
Waxwings were curiously low key during the fortnight, although notable tallies nonetheless included at least 70 in Edinburgh and 45 in Dundee. Siberian Chiffchaffs were in Aberdeenshire, Fife and Borders.
Northern Isles and Western Isles
In Shetland, returning adult White-billed Divers were logged in Bluemull Sound and South Nesting Bay. A Tundra Bean Goose was at Loch of Spiggie on 22nd, while a light scattering of Waxwings remained around the archipelago. Unst was the place to be for white-winged gulls, with double figures of Glaucous Gulls during the two weeks, as well as a few Iceland Gulls. The Northern Goshawk was also still doing the rounds.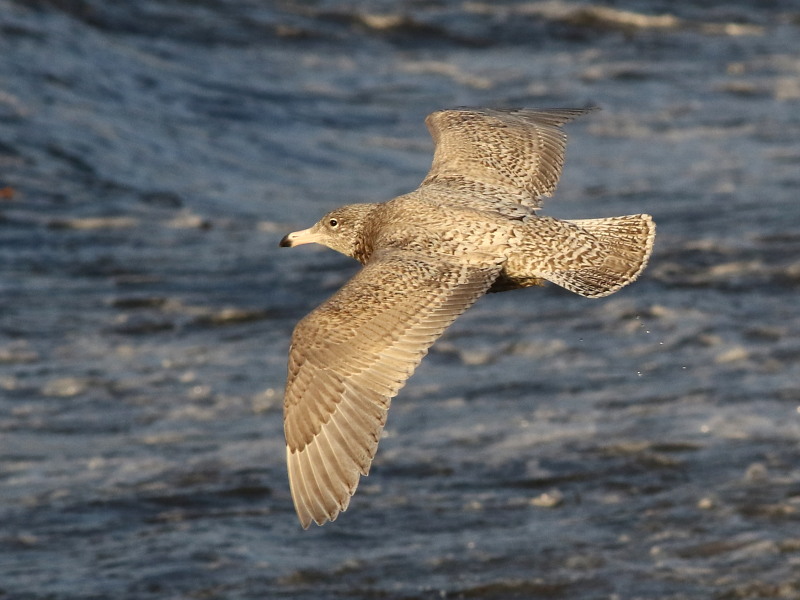 Glaucous Gull, Westing, Unst, Shetland (David Cooper).
Orkney had a fairly quiet couple of weeks, with one or two Snow Geese knocking about and a Surf Scoter still in the Bay of Kirkwall, plus a handful of white-winged gulls.
Another Northern Goshawk was at Barvas, Lewis, while South Uist continued to host a Green-winged Teal at Loch Bee. Otherwise it was just a light scattering of Glaucous and Iceland Gulls that made up the significant sightings in the Outer Hebrides – though 270 Snow Buntings at Balranald, North Uist, must have been quite a sight.
The pair of Ring-necked Duck remained on Tiree, Argyll, where there was a Siberian Chiffchaff on 22nd. Islay produced two Ruddy Shelduck at Cornabus on 18th, while the Green-winged Teal was still at Loch Gruinart RSPB.
North-East England
A female Ruddy Shelduck at Rainton Meadows, Durham, may have also been responsible for sightings at Wheatley Hill and Thornley over the period. A Smew was at Lambton Pools on 28th but not subsequently. The wintering Water Pipit was still at Whitburn Steel. Up to 80 Waxwings marched around Jarrow in the period with small numbers at Cleadon, Sedgefield and South Shields. The latter site also attracted up to seven wintering Snow Buntings.
Two Siberian Chiffchaffs took up temporary residence in the boatyard at Low Newton by-the-Sea, Northumberland between 18th and 20th, another was a lucky find alongside Amble Braid as the period ended. A possible White-billed Diver was noted from Snipe Point, Holy Island on 30th. The redhead Smew remained on Widdrington Moor Lake. East Chevington also played host to a Red-necked Grebe. Offshore, the Farne Islands found favour with three Black Guillemots and a Little Auk in the period. Presumably sightings of Black Guillemot off Stag Rocks, Bamburgh and Holy Island involved one or more of these individuals too.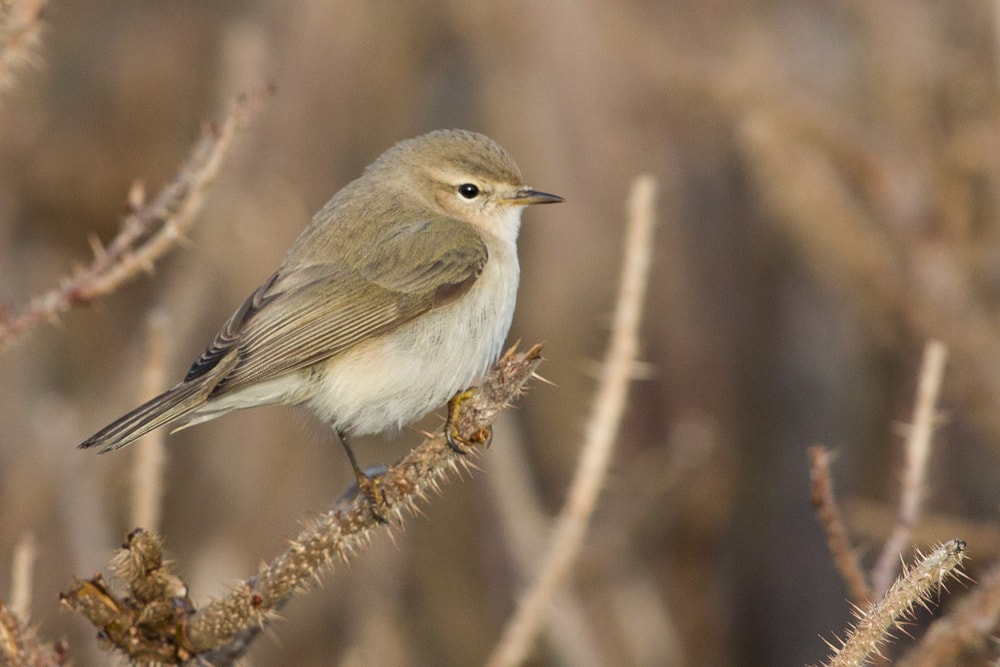 Siberian Chiffchaff, Low Newton-by-the-Sea, Northumberland (Gary Woodburn).
Both the Black Redstart and Water Pipit wintering in the Boulmer area and another Water Pipit was on Holy Island as the month ended. Both the wintering Hooded Crows at Linton and Longhoughton saw the year out. Juvenile Glaucous Gulls were at East Chevington and St Mary's Island and the juvenile Iceland Gull was occasionally noted from North Shields. Sixty-eight Waxwings enjoyed the seaside air at Whitley Bay; smaller numbers were in Blyth, North Shields and well inland at Thropton in the period.
A juvenile Rough-legged Buzzard was in Cleveland's Sleddale valley from 21st. Two Tundra Bean Geese found Cowpen Bewley to their liking, while nearby Saltholme RSPB offered a Water Pipit, as well as the regular Long-eared Owl roost and seven Waxwings towards the end of the year.

North-West England
In Cumbria, a Great Egret was again in fields near Burton-in-Kendal. A Black Redstart took up residence near Roa Island until 22nd at least. Six Snow Buntings were near the summit of Esk Pike on 28th.
Further south, the first-winter drake Ring-necked Duck extended its lengthy stay at Pine Lake, Lancashire. A Western Cattle Egret was in Birkdale for Christmas Eve. More surprising was the return of the Eagland Hill Purple Heron after 12 days absence; still present as the year ended it looks like providing many with a New Year tick.
Purple Heron, Eagland Hill, Lancashire (Peter Hines).
Bewick's Swans were at Hesketh Bank, Hundred End and Upper Thurnham/Lune Estuary, two adult Greenland White-fronted Geese were at Crossens Outer Marsh as were two Tundra Bean Geese; another Greenland was at Pilling Lane Ends. A redhead Smew appeared at Brockholes LWT from 28th.
Several Great Egrets continued to roam the coast from Marshside RSPB to Leighton Moss RSPB. Fishmoor Reservoir's gull roost pulled in two Caspian Gulls and an Iceland Gull over the period, the latter perhaps also being seen at Rishton Reservoir.
In Cheshire, three Western Cattle Egrets found Frodsham Marsh favourable and saw in the New Year there. Lapwing Hall Pool held two redhead Smew by the month end and the long-staying female at Newchurch Common remained present. Small numbers of Velvet Scoter were noted moving from Hilbre on several days and a Black-throated Diver also flew past. The wintering Little Stint at Hale was still present, but only noted on 29th.
In a quiet end to the year, Greater Manchester again hosted a Caspian Gull at the Gorton recycling facility and an adult Yellow-legged Gull sought shelter in the roost at Pennington Flash CP. Manchester's moors offered some respite from city, and provided refuge to a single Snow Bunting on Winter Hill.
Lincolnshire and Yorkshire
A drake Ring-necked Duck was at Baston & Langtoft Pits, Lincs, on 27-28th, where there was also a drake Smew and drake Ruddy Shelduck. Other Smew included a redhead at Kirkby on Bain Pits and a drake at Huttoft Bank Pit.
A good total of 12 Water Pipits was accumulated at Alkborough Flats on New Year's Eve, while Far Ings NR remained the most reliable place for Eurasian Bittern in the county. Thurlby Gravel Pits hosted a Black-necked Grebe on Boxing Day, while the drake Greater Scaup continued at Denton Reservoir. Gibraltar Point retained a wide range of good birds, not least an adult Black Brant, while the reliable Long-eared Owl roost at Deeping Lakes continued to produce sightings.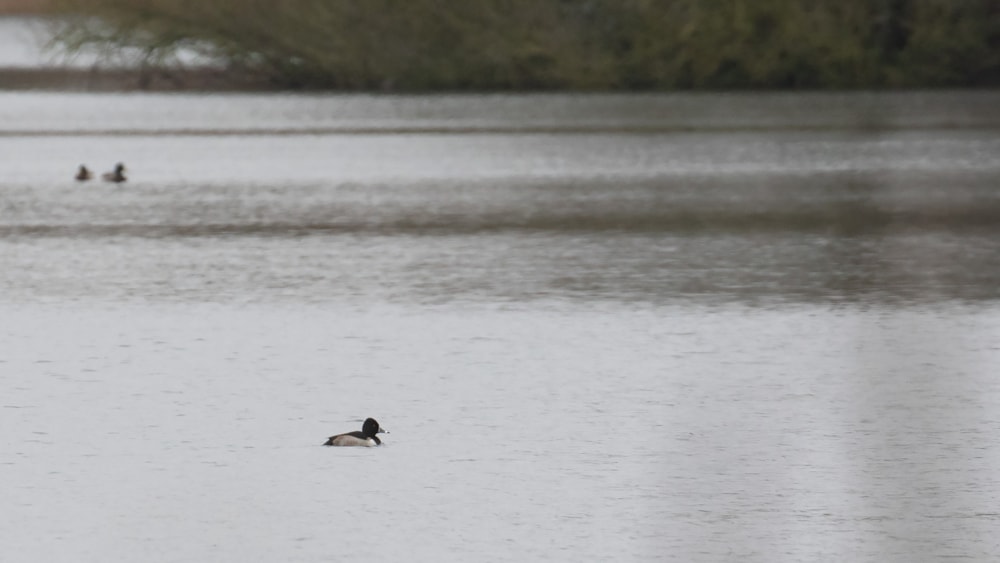 Ring-necked Duck, Baston & Langtoft Pits, Lincolnshire (Josh Jones).
In West Yorkshire, the Ring-necked Duck continued to commute between Johnny Brown's Common and Angler's Country Park, seeing in the New Year at the latter site. However, aside the odd Great Egret, Caspian Gull and Waxwing, it was a fairly quiet couple of weeks for the area.
South Yorkshire's duo of Rough-legged Buzzard at Stainforth and Great Grey Shrike at Hatfield Moors remained present and correct, while the Sheffield environs continued to produce regular sightings of Caspian Gull and Waxwing.
Another Rough-legged Buzzard was at Commondale, North Yorkshire, from 29th, while a Western Cattle Egret at Scorton on 30th was a great record this far north. Nosterfield hosted a redhead Smew, while up to 25 Waxwings were in Thirsk and a Great Grey Shrike was at Langdale Forest. Filey, meanwhile, retained its wintering Yellow-browed Warbler and Firecrest combo.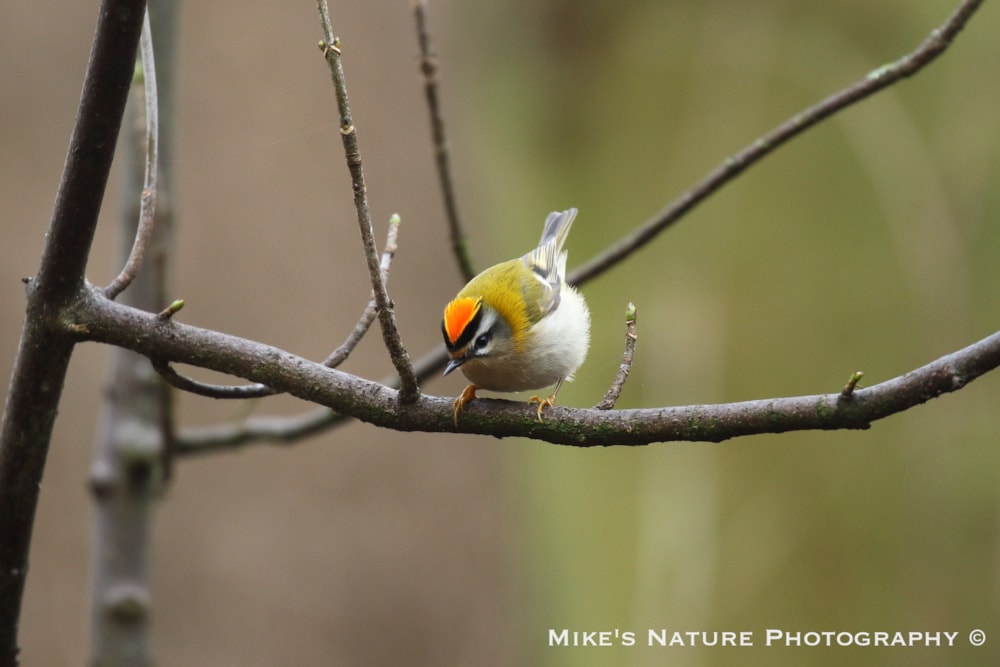 Firecrest, Filey, North Yorkshire (Mike Robinson).
By modern standards, the concentration of passerines in unploughed fields at Flamborough Head, East Yorkshire, was phenomenal – in excess of 40 Lapland Buntings were seen, as well as 30+ Snow Buntings and dozens of Yellowhammers, Reed Buntings and finches, making for a sadly all-too-rare contemporary spectacle.
The Black Brant and his hybrid family remained in the Spurn area, where a Siberian Chiffchaff hung on at Kilnsea. At Hornsea Mere, the Smew and Long-tailed Duck lingered, while inland sites claimed a light scattering of Russian White-fronted Geese, Greater Scaup and Bewick's Swan sightings.
West Midlands
In Shropshire, the wintering Yellow-browed Warbler was still enjoying the delights of the Shifnal sewage works until the end of the year. A Lapland Bunting at Cuckoo Bank, Staffordshire, was a particularly notable inland find on 22nd, with a Great Grey Shrike at Seven Springs the same day and a Common Scoter at Westport Lake on 27th. Branston Gravel Pits once again held the Long-tailed Duck.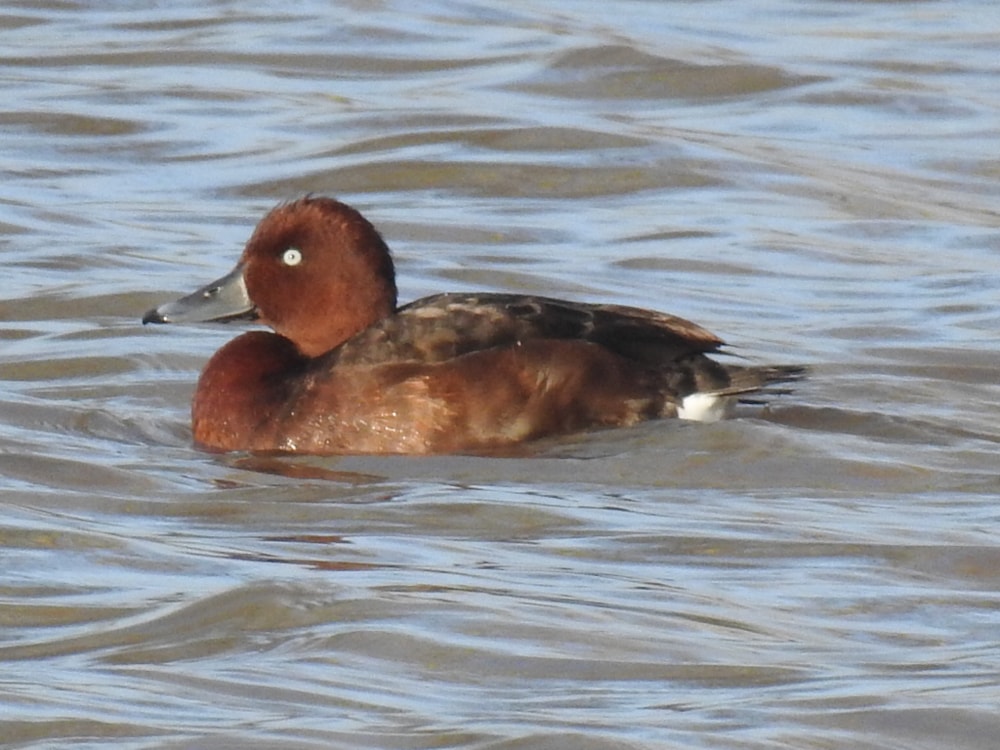 Ferruginous Duck, Seeswood Pool, Warwickshire (Steve Atkinson).
A third-winter Kumlien's Gull was at Draycote Water, Warwickshire, on 31st, where the adult Glaucous Gull and a selection of Caspian Gulls remained a constant evening presence. Adult Iceland and Glaucous Gulls were at Lawford Heath Landfill Site on 31st.
In Worcestershire, a drake Green-winged Teal made a brief appearance at Camp Lane Pools, Grimley, on 30th, while the Long-tailed Duck remained at Ripple Gravel Pits. A Slavonian Grebe was a fleeting visitor to Westwood Pool on 19th.
East Midlands
With it being such a poor winter for white-winged gulls so far, Shawell in Leicestershire only exacerbated the notion that it is one of the country's top gull-watching sites when it produced Kumlien's, Glaucous and Iceland Gulls between Christmas and New Year.
In a similar vein, Rutland Water must be the best spot for Smew in Britain these days, with up to nine present over the fortnight, as well as all five regular grebe species, Common Scoter, Greater Scaup, Ruddy Shelduck and plenty more besides. A couple more Smew were at Eyebrook Reservoir, while a drake was seen at Pitsford Reservoir, Northamptonshire, and a redhead in that county at Hardingstone GPs on 21st. Also in Northants, the continuing Great Grey Shrike gave great views at Crick.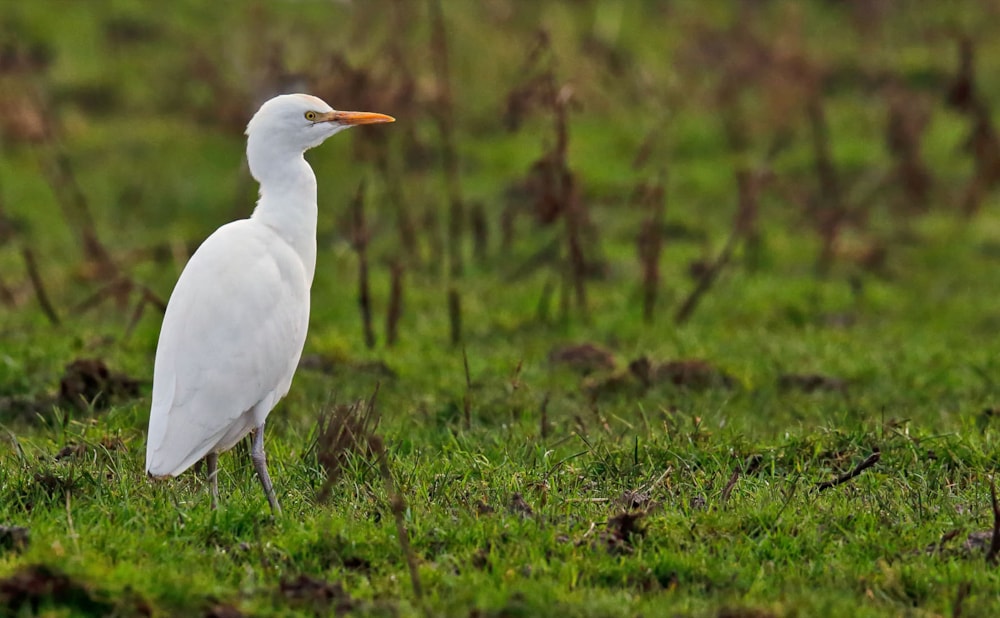 Western Cattle Egret, Trent Meadows, Derbyshire (Tony Davison).
Nottinghamshire highlights included: Slavonian Grebe at Attenborough NR; Long-tailed Duck and Smew at Holme Pierrepont; Smew, two Black-necked Grebes and Caspian Gulls at Hoveringham GPs; Hawfinches at Clumber Park, Rufford CP and in Lound village; more Smew at Collingham and Idle Valley; and a couple of Bewick's Swans at Misson.
The long-staying Long-tailed Duck at Drakelow NR, Derbyshire, lingered on, while three sites in the county produced Western Cattle Egrets. Both Great Northern Divers stayed at Carsington Water, as did the Red-necked Grebe. The county's only Smew was at Aston-on-Trent GPs on 19th. An Iceland Gull roosted at Ogston Reservoir on 30th.
East Anglia
There was a decent showing of Tundra Bean Geese in Norfolk during the period, with no fewer than nine sites in the county hosting birds, usually ones or twos. However, Hemsby held an impressive 27 on 29th, and a White-billed Diver may well be wintering on the coast near there with another report of one on 25th.
The Yare Valley Taiga Bean Goose flock continued, with as many as nine at Buckenham and Cantley Marshes on 27th. Other typical midwinter fare was on offer in the county – Shore Larks at Holkham Gap and the juvenile Rough-legged Buzzard just west of Wells-next-the-Sea being two of the more popular examples.
Waxwings were recorded at six sites, while a juvenile Northern Gannet was an unexpected discovery at Welney WWT on 21st. At Holkham Park, a showy Black-necked Grebe – never an easy bird in Norfolk – pleased many.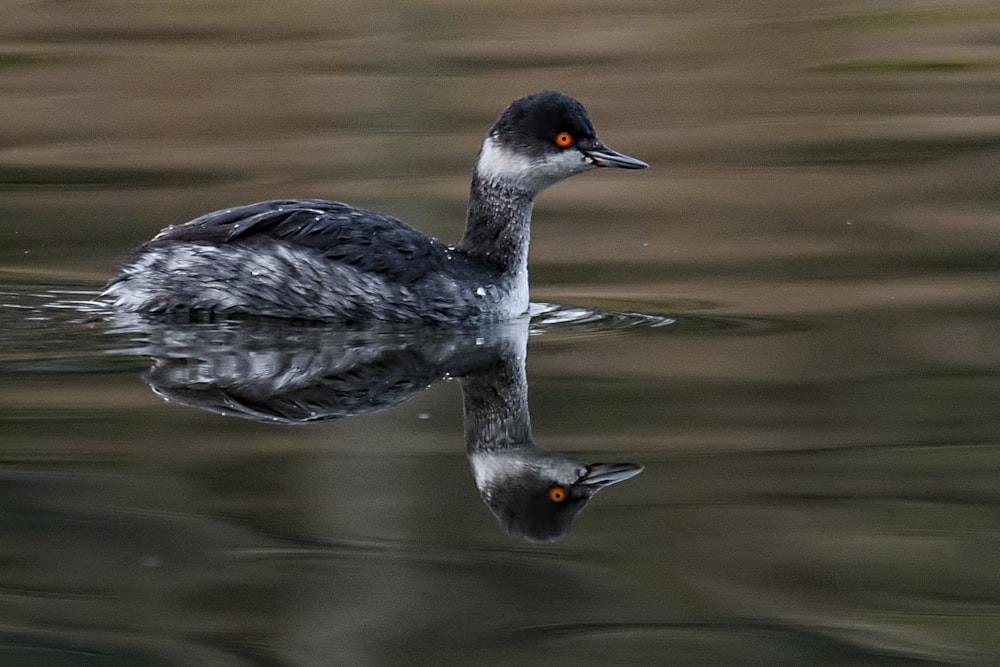 Black-necked Grebe, Holkham Park, Norfolk (Andy Thompson).
The Great Grey Shrike at Brogborough, Bedfordshire, continued throughout and often gave super views. Having gone missing for the best part of a month, the Great Barford Ring-necked Duck reappeared and was still present on the final day of the month.
A Pink-footed Goose at Castle Mill, Bedford, from 24-28th was well visited. The same town hosted a brief Waxwing on 25th and the reappearing Siberian Chiffchaff at Meadow Lane sewage works on 27th. An adult Little Gull at Broom GPs the following day was another decent December record, as was a Common Scoter at Grovebury Sand Pit on 22nd.
While Bedfordshire had a fairly decent run for an inland county, Hertfordshire wasn't quite as exciting. That said, you can't sniff at a drake Smew, and one at Wilstone Reservoir on 28th proved popular. On the same day, a Siberian Chiffchaff was trapped and ringed at Rye Meads RSPB. Elsewhere, two Western Cattle Egrets appeared on-off at Lee Valley CP, and there was a smattering of Caspian Gulls.
Like Norfolk, Suffolk did OK for Tundra Bean Geese, with four sites hosting the species. Two (or more) Rough-legged Buzzards continued in the county – at Bawdsey and Snape, with the probable still at Lakenheath Fen. One of the best birds of the region, however, came on the final day of the month at Wrentham: a Little Bunting, which was trapped and ringed, constituting a very late addition to the Suffolk year list.
Elsewhere in the county, the adult Black Brant was near Woodbridge from 16-22nd while, at Carlton Colville, the small Waxwing group suddenly peaked at 31 on 21st and then wasn't seen again. The Wherstead Swallow was still knocking about on 28th.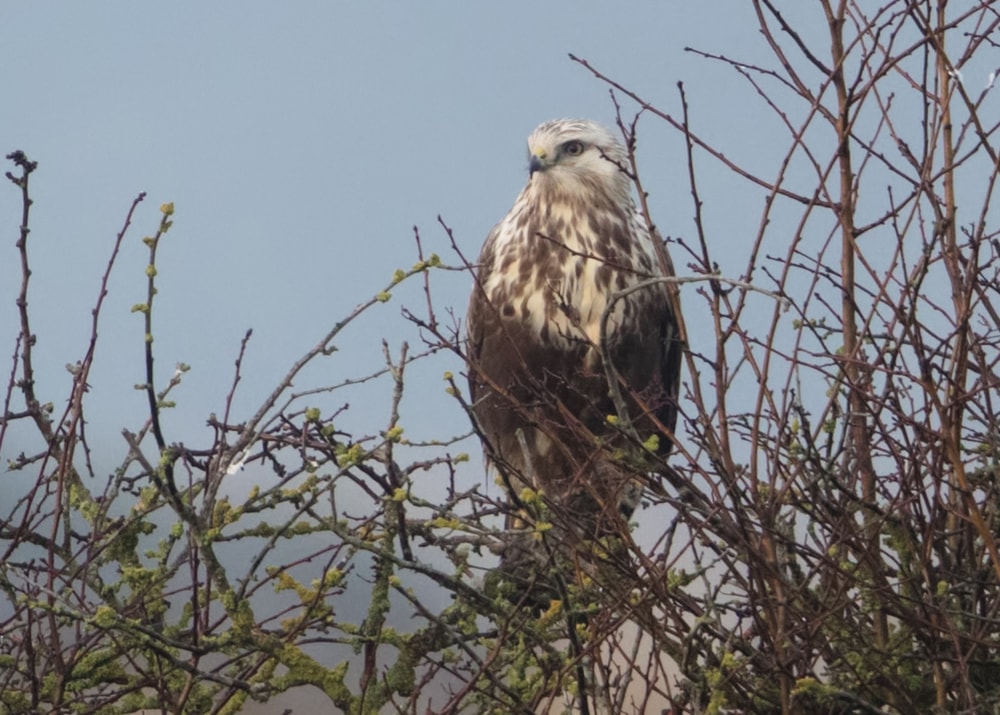 Rough-legged Buzzard, Wells-next-the-Sea, Norfolk (Marian Markham).
Cambridgeshire's bird of the period would surely be the juvenile Rosy Starling which was at St Ives on 26th. Sadly, though, there were no further details nor subsequent reports. A juvenile Iceland Gull set up shop around pig fields at Heydon on 24th and was present until the end of the year.
Notable inland records included a Red-throated Diver at Eldernell on 29th and a Kittiwake at Paxton Pits on 23rd. A decent count of four Smew at the latter site on 31st included three drakes. No fewer than four Siberian Chiffchaffs were in the county, including three at various sites outside Cambridge. On 30th, there was a decent count of 124+ Bewick's Swans at Thorney Toll.
Essex had a quiet period, with most of the notable birds unsurprisingly at Abberton Reservoir. These included the drake Ring-necked Duck, as many as four Smew and two Long-tailed Duck. Five sites hosted Red-necked Grebes – including two at Old Hall Marshes on 30th – while a respectable (these days) count of 26 Twite was made at Bradwell-on-Sea on 29th.
South-East England and Greater London
The Great Grey Shrike was reported as still present at Holm Hill, Hampshire, on 23rd. In the same county, the presumably released male Great Bustard was still at Keyhaven Marshes until 28th, when it flew south-east towards the Isle of Wight. Interestingly (or perhaps not), the Semipalmated Sandpiper was reported as still at Oxey Marshes 'recently' …
The European Turtle Dove continued to be reported from an Oakhangar garden, while the coast kept Hants seawatchers vaguely entertained, with a light sprinkling of decent bits such as Black-throated Divers, Velvet Scoter and Long-tailed Duck.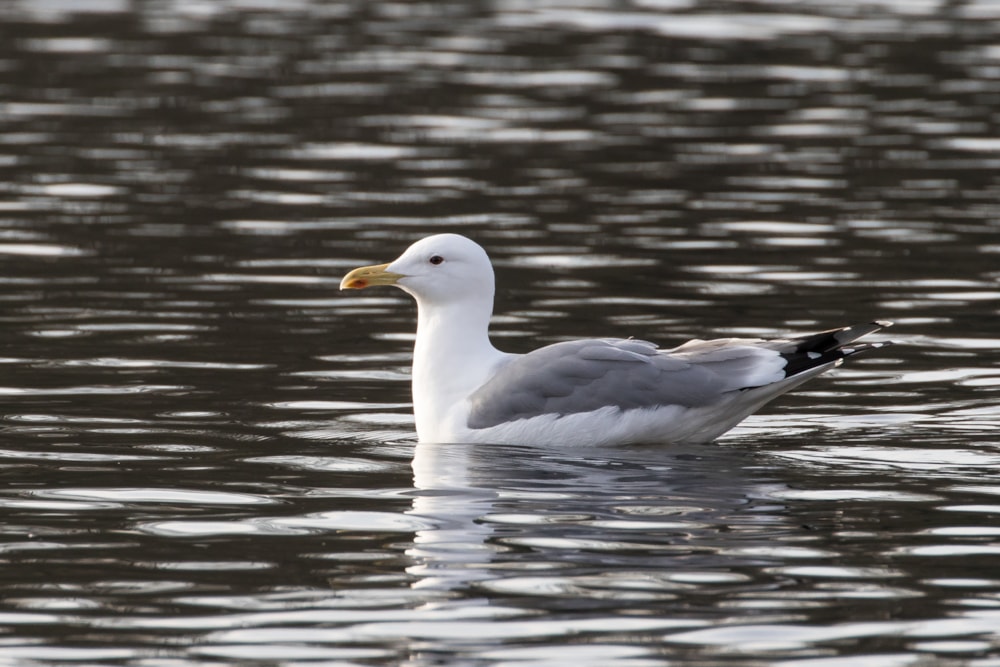 Caspian Gull, Snaresbrook, London (Jack Morris).
On the Isle of Wight it was quiet, with the released Great Bustard last seen near Merstone on 20th. Oxfordshire scored a smart Slavonian Grebe at Farmoor from 21st until the end of the year, a Smew at Standlake on 28th and the three White-fronted Geese relocating a couple of miles from Little Wittenham to Dorchester-on-Thames on 27th.
A late male Ring Ouzel, at Pitstone Hill from 21-25th, was probably Buckinghamshire's best bird of the period. In Berkshire, Black-necked Grebes were at Theale and Moatlands GPs, while a drake Common Scoter was at Queen Mother Reservoir on 29th.
A Yellow-browed Warbler may not get all birder's pulses going these days, but one in central London is great value, and an individual at Stave Hill, Rotherhithe, from 18th until the end of the year was well-visited. At Creekmouth, the Siberian Chiffchaff continued.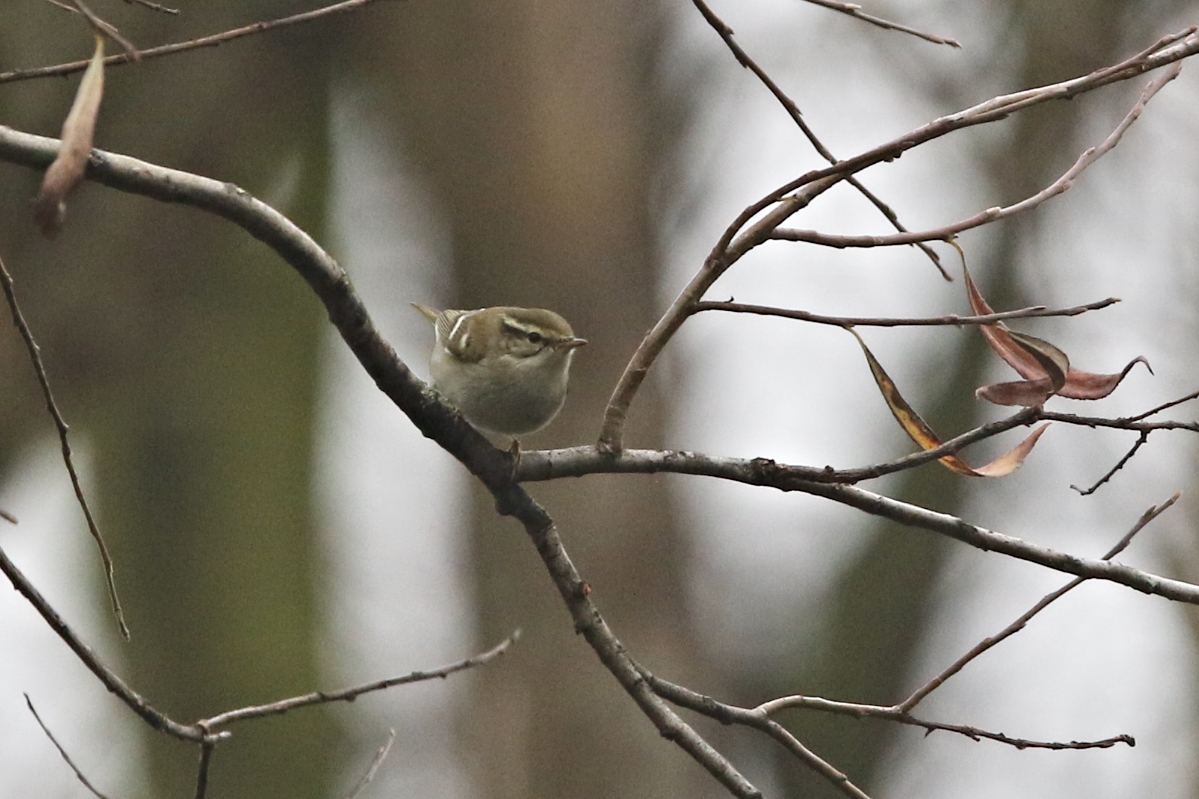 Yellow-browed Warbler, Rotherhithe, London (Rich Bonser).
Given the poor start to the winter for white-winged gulls, a juvenile Iceland Gull at Erith Pier on 26th was notable. The same bird was at Creekmouth the following day. Five sites held Caspian Gulls, with five at Rainham Marshes on 19th.
Other notable London records included two European Shags at Rainham on 29th, a drake Smew at King George V Reservoir on the same day and the drake Greater Scaup at Walthamstow Reservoirs on 18th.
In Surrey, the Great Grey Shrike that was at Thursley Common on 17th only stuck it out until 19th, proving elusive to boot. Presumably the same bird put in a showing on nearby Frensham Common from 21-22nd but has since vanished. The two Great Northern Divers continued at Island Barn Reservoir, but sadly the metal-ringed juvenile European Shag perished before New Year. Nearby, the adult Caspian Gull put in the odd appearance in Walton-on-Thames.
Back in the south of the county, a locally impressive group of up to three Water Pipits were discovered on the Lammas Lands at Godalming from 24th and the Siberian Chiffchaff showed itself again at Unstead Sewage Farm on 23rd.
One of the best birds in the region occurred at the unlikely place of Patching, north-west of Worthing, when an apparent Northern Treecreeper was found on 28th. Ticking all the right feature boxes, the bird favoured a small copse by Patching Pond until the end of the year. There has only been one previous record of familiaris in Sussex and that was in the 1970s.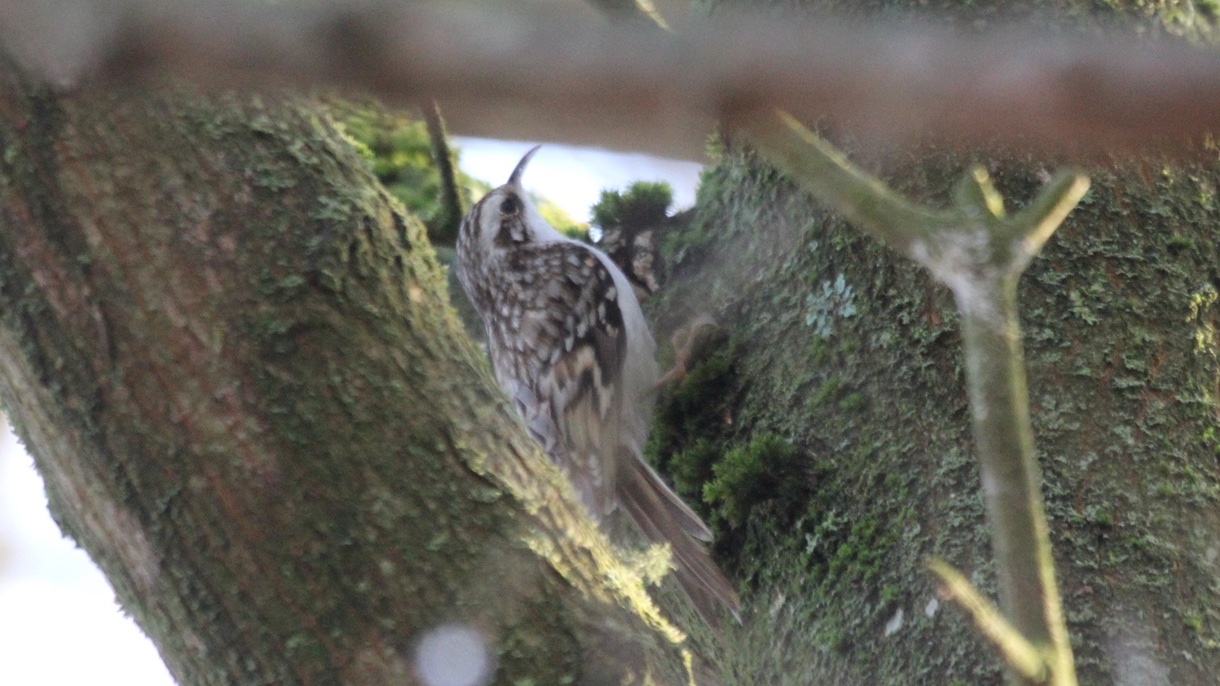 Northern Treecreeper, Patching, West Sussex (Gareth James).
Elsewhere in the west, there was joy when three Bewick's Swans finally made it back to the Arun Valley on 25th, settling in on the vastly flooded Amberley Wild Brooks. The future of this 'herd' still looks negative, however. A Glossy Ibis was at Offham, near Lewes, briefly on 28th. At Cissbury Ring, the Great Grey Shrike reappeared on 18th but was last reported on 23rd, though is likely still present somewhere.
In East Sussex, weirdly enough both Swallow and House Martin were recorded. The same Glossy Ibis as at Offham put in a showing at Ilford Brooks on the final day of the month. At Rodmell sewage works, two or more Siberian Chiffchaffs were present throughout.
The redhead Smew was still performing at Rye Harbour into the New Year. Always the hardest of the three common divers to connect with inland, Bewl Water scored big when a probable Black-throated Diver on 30th was confirmed the following day.
In recent winters Kent has done well for a wintering Richard's Pipit, and one found at Cooling Marshes, on the Isle of Grain, on 22nd continued the run. Though proving a little mobile between there and Halstow Marshes, it was still present going into 2020. At Funton Creek, the juvenile Rough-legged Buzzard continued to show fairly regularly as it flew into roost. Neighbouring Sheppey held both Tundra Bean and Pink-footed Geese in the Russian White-front flock at Swale NNR, with another two Tundra Beans at Stodmarsh.
South-West England
It surely can't be long until Ring-billed Gull is back on the BBRC's list of description species. Throughout the whole review period, just one report came from England – an adult at Hayle Estuary on 22 December. There's been no further news on it since. This was one of only two reports of the species in England and Scotland – quite a poignant state of affairs when one compares their status at the end of this decade to the start of it.
Elsewhere in Cornwall, a few other gulls stood out. Four Iceland Gulls was a reasonable return, with the juvenile at Newlyn particularly popular. By contrast there was just one Glaucous Gull – an adult in flight at Godrevy Point on 31st. At least three Caspian Gulls were in the county, too.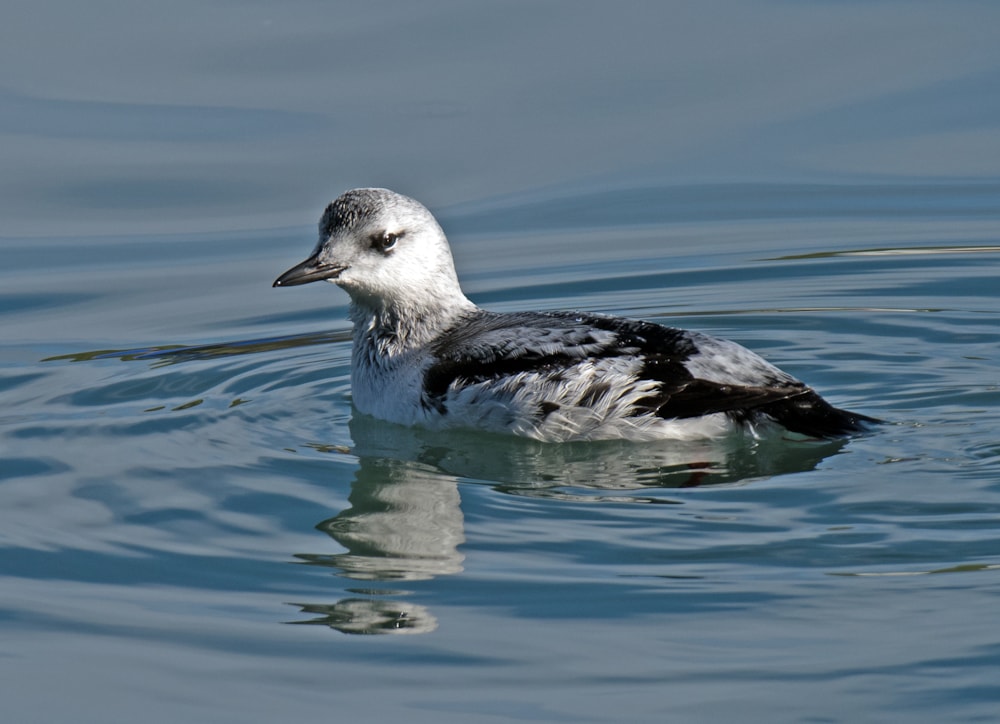 Black Guillemot, Newlyn, Cornwall (Alex McKechnie).
Also in Newlyn harbour was a Black Guillemot, occasionally showing well. The female Lesser Scaup was still at Stithians Reservoir throughout, as was the drake Ring-necked Duck at Siblyback Reservoir. A Yellow-browed Warbler was around Helston, while two Lapland Buntings were logged (at Connor Downs and Winnards Perch) during what's been a poor winter for them nationally.
Iceland Gulls were also relatively well represented in Devon: three were in Ilfracombe on 22-23rd, with a juvenile on Lundy from 26th. An enthusiastic Manx Shearwater was back on Lundy as well. A juvenile Glaucous Gull was scored flying past Berry Head on 18th, with another (or the same?) at Slapton Ley on 21st. Elsewhere in Devon, the four Ring-necked Duck continued at Tamar Lakes throughout, and the Glossy Ibis remained at Fremington.
There were two notable records from Scilly. The first came on Christmas Day, when an Olive-backed Pipit was found by on St Mary's, at Longstone. It lingered until 27th but had seemingly gone by 28th. On 29th, on the same island, a Dusky Warbler put in a one-day showing. Elsewhere on the archipelago, two juvenile Glaucous Gulls were recorded and the Chough duo made it into 2020.
One of the best birds in Somerset and Bristol was undoubtedly the Kentish Plover at Burnham-on-Sea. Present on the morning of 26th, it hung around little more than half an hour before flying off south-west. A somewhat out of season record, it marked only the fourth for this area during the whole decade. Sticking with the unseasonal theme, a Reed Warbler at Chew Valley Lake, from 23-26th, must have initially perplexed the finder. A couple of Garganey records concluded an April-esque line-up.
Other bits included the Chard Reservoir Smew, Ham Wall's wintering Yellow-browed Warbler and the Long-tailed Duck, Black-throated and Great Northern Diver triumvirate at Barrow Gurney Reservoirs. Finally, a Great Grey Shrike was at Exford on 29th.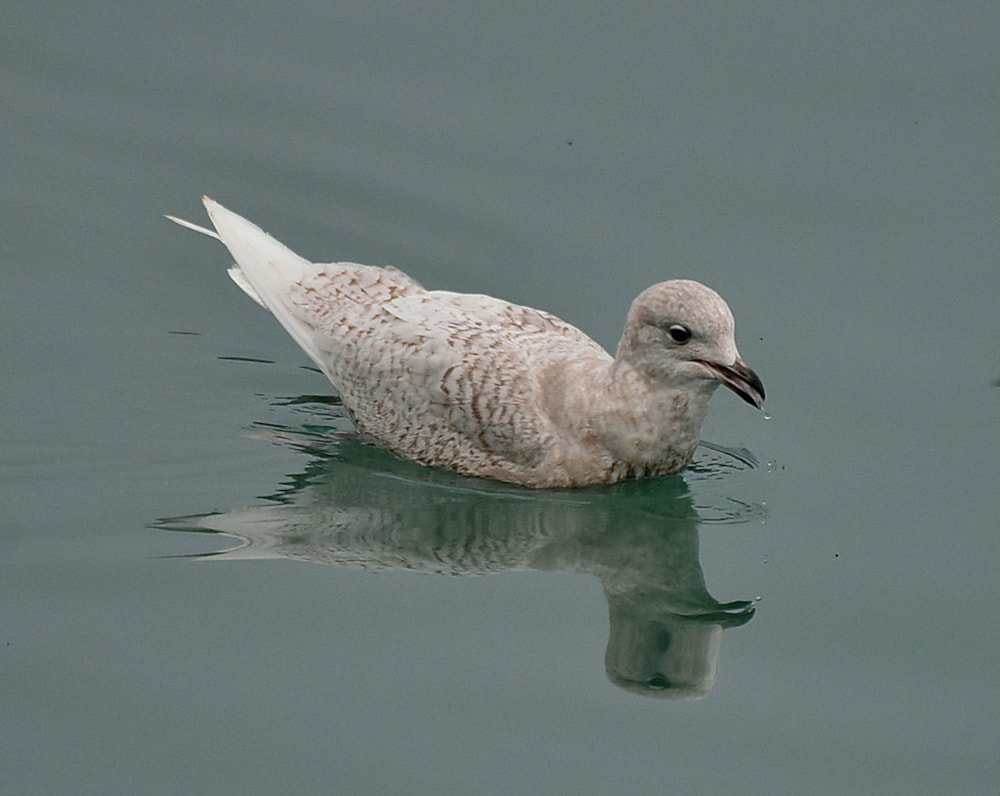 Iceland Gull, Newlyn, Cornwall (John Rowe).
In Gloucestershire, two Great Grey Shrikes were logged: the long-stayer at Crabtree Hill and another in flight at Sapperton on 18th. Wiltshire had a particularly quiet Christmas period, with a the female Ruddy Shelduck at Langford Lakes the arguable highlight.
Most of the Dorset highlights involved long-staying birds. A Sturminster Marshall GPs, the adult female Ring-necked Duck remained until 29th. The Morden Bog Great Grey Shrike was still present on the final day of 2019. On the coast, the Black Brant reappeared at Wyke Regis on 22nd.
Yet another released Great Bustard was reported, this time at Swyre Head on 23rd. Siberian Chiffchaffs were at four sites. On 17th, a new Dorset record count of Black-tailed Godwits was set – a seriously impressive 3,700 at Brownsea Island.
Wales
A Surf Scoter off the west side of the Great Orme, Conwy, was a nice Christmas Day bird. The Ring-necked Duck was again at Llyn Pendam, Ceredigion, on 23rd, with a first-winter drake arriving at Marloes Mere, Pembs, on 27th and lingering thereafter. A drake Smew commuted between Llandegfedd Reservoir and the River Usk at Usk, Gwent, throughout and the long-staying drake Garganey was again at Gnoll CP, Glamorgan.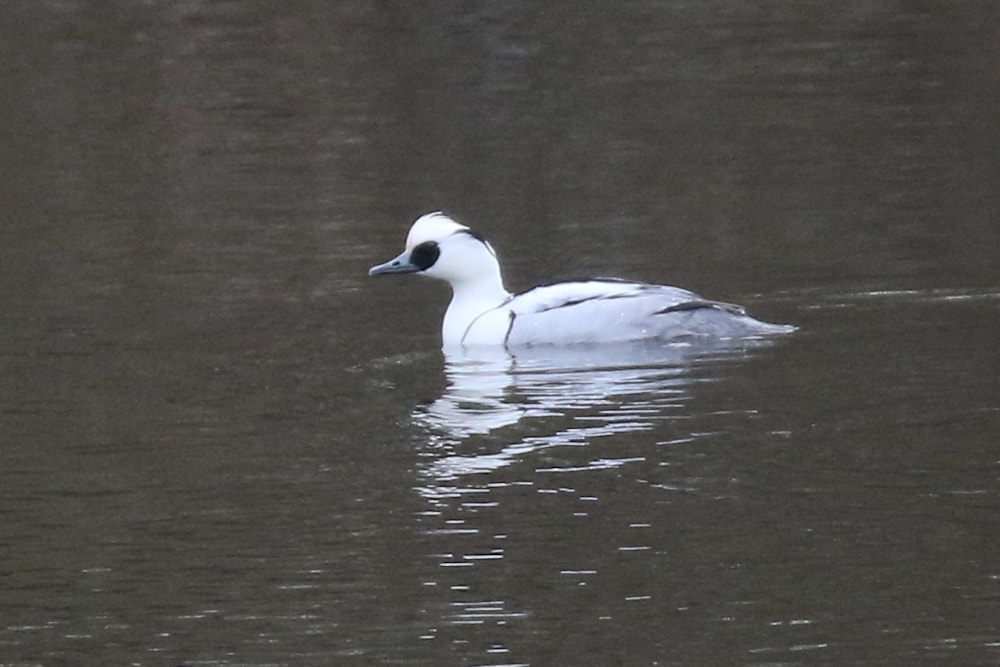 Smew, Usk, Gwent (Chris Teague).
In a poor winter for Great Grey Shrikes, a Welsh total of six during the fortnight was not to be sniffed at – new birds included those at Llyn Brenig, Clwyd, and Afan Forest Park, Glamorgan. Precious few Waxwings were to be found, so a bird in a garden at St Clears, Carmarthenshire, on 20th was notable.
The only Glossy Ibis in Wales at the moment is the bird at Newport Wetlands, which was present and correct throughout. Other bits and bobs included the Ruddy Shelduck still at Rhuddlan, a Velvet Scoter off Colwyn Bay, up to 15 Short-eared Owls at Aberffraw, Anglesey, up to three Hawfinches at Caerhun churchyard and a redhead Smew at Ynys-Hir RSPB.
Republic of Ireland
Three Ring-necked Duck remained at Lough Gara, Co Sligo, while singles were in Co Donegal at Dunfanaghy and Inch Island Lakes. In Co Cavan, a drake was at Milltown Lake and a single male remained at Lough Yganavan, Co Clare. Bucking the trend, the only Irish Lesser Scaup of the fortnight was the continuing drake on Keel Lough, Achill Island, Co Mayo.
Two different Green-winged Teal were on the Co Wicklow coast, with others in Cos Mayo, Kerry and Wexford. An American Wigeon was near Lough Cullaun, Co Clare, for a couple of days from 20th. Bewick's Swan is rapidly becoming a rarity in Ireland, so up to 12 at South Slob, Co Wexford, was welcome – as were the two Russian White-fronted Geese at Wexford Wildfowl Reserve. The Todd's Canada Goose remained in Co Sligo.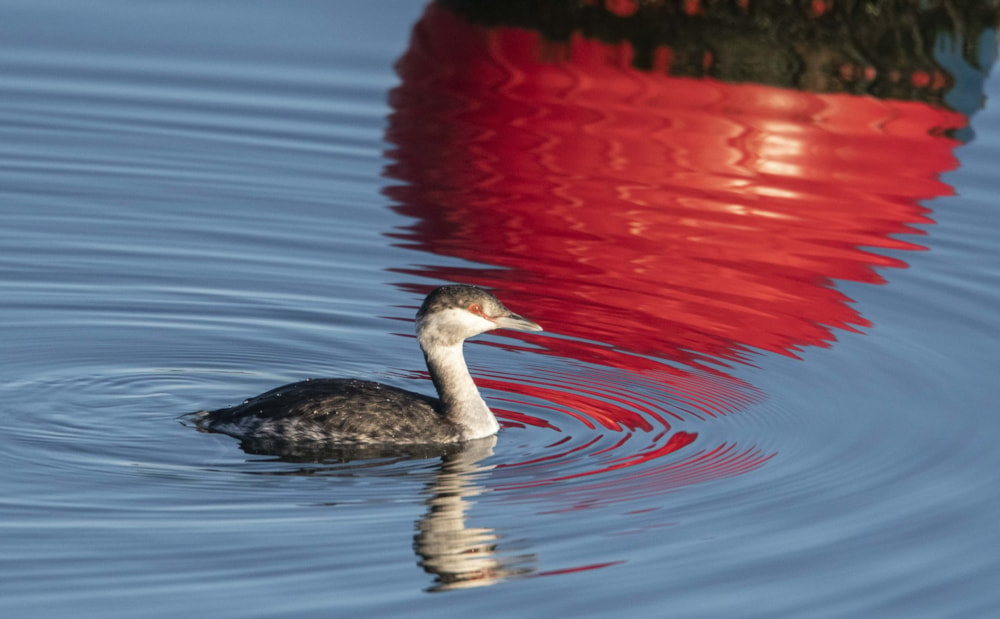 Slavonian Grebe, Aghada, Cork (Richard Mills).
Ring-billed Gull once again had to rely on five familiar adults to make up its numbers, with birds in Sligo, Limerick, Tralee, Bray and Blackrock. White-winged gull numbers were frankly pitiful, making the adult Kumlien's Gull at Black Rock Strand, Co Kerry, on 18th all the more significant. An adult Caspian Gull was at the hot-spot of Kildavin, Co Carlow, on Christmas Eve.
Two Swallows were in the centre of Galway on New Year's Eve – a very unusual record – while just as unseasonal was a Garganey at Tacumshin, Co Wexford. In Co Donegal, the Water Pipit remained at Glassagh Bay.
Northern Ireland
A drake Lesser Scaup, one of just three seen during the festive fortnight, was at Oxford Island, Co Armagh, on New Year's Eve. A redhead Smew was at Portmore Lough, Co Antrim, with a drake in the county at Ballycarry on 27th.
A flock of up to 40 Waxwings was touring Belfast during the period, with smaller groups in Limavady, Ballymoney and Antrim. Water Pipits were on offer at Cushendun, Co Antrim, and Portavogie, Co Down, while a Black Redstart was well watched in Bangor.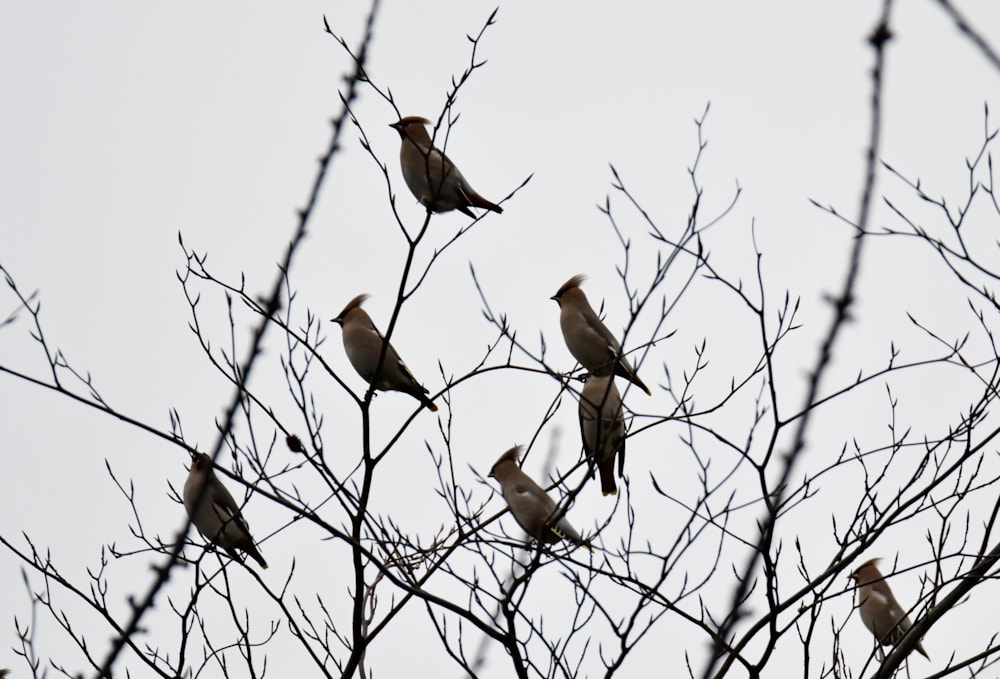 Waxwing, Belfast, Antrim (Kevin Kirkham MBE).
Both Glaucous and Iceland Gulls were seen at Enniskillen dump, Co Fermanagh, with a few more of the former seen along the Co Antrim coast. The regular Ring-billed Gull remained at Carrickfergus, Co Antrim, with the adult hybrid Common × Ring-billed Gull still at Millisle, Co Down.
Western Palearctic
The outstanding bird of the fortnight was a Little Curlew near Schagen, The Netherlands, from 23rd. Although mobile and often elusive, most scored decent views of this mega-rare East Asian wader, which comprises a national first and Western Palearctic ninth, and looks as if it is set to winter in the area.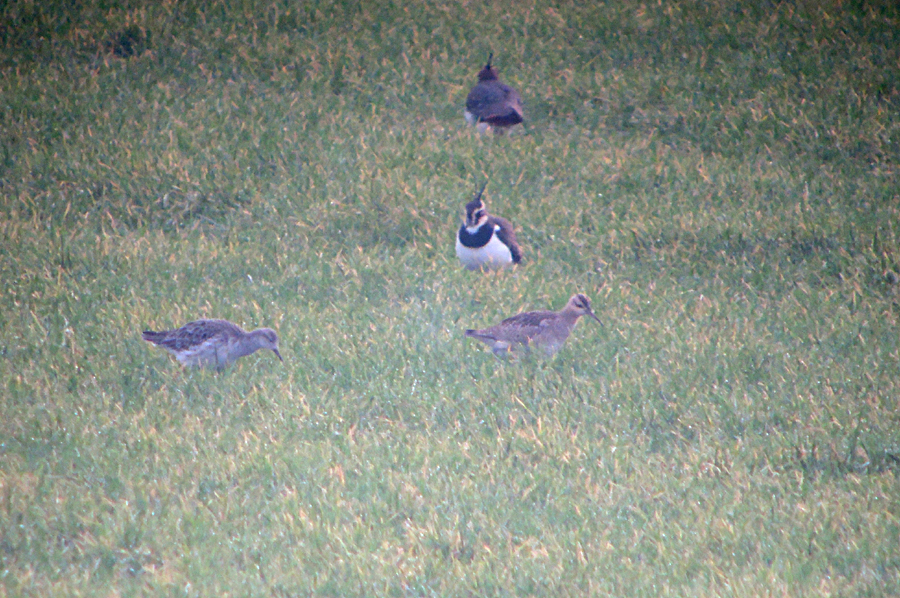 Little Curlew, Schagen, North Holland (Zbigniew Kajzer).
Remarkably, a Little Bustard was found in the same area by curlew twitchers, while other Dutch records included the long-staying Pied Crow and Great White Pelican.
In neighbouring Belgium, the Wallcreeper put on a good show between Dinant and Anseremme throughout, while the Pygmy Cormorant soldiered on in Brussels. To the west, the American Royal Tern was reported several times from the coast of Guernsey, Channel Islands.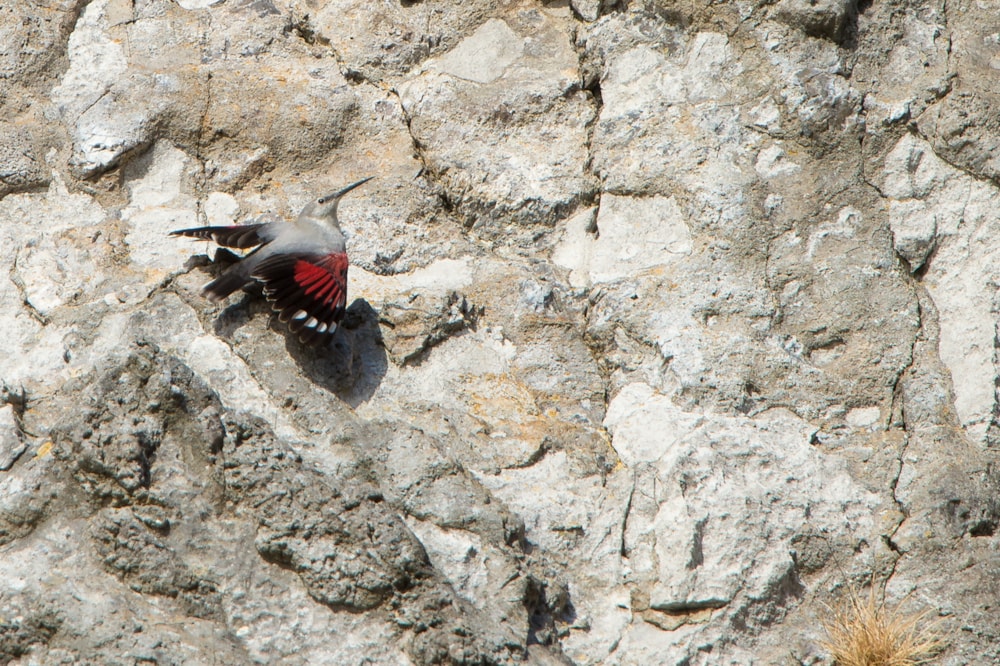 Wallcreeper, Dinant, Walloon Brabant (Marc Fasol).
Spain did well, with its second American Buff-bellied Pipit in Galicia on 31st, plus the wintering Brown Shrike still nearby. The Franklin's Gull lingered in Asturias. In Portugal, at least one Eastern Yellow Wagtail was at Vila Franca de Xira, while a juvenile American Herring Gull showed well on the beach at São Pedro de Moel on Christmas Eve. The first Bridled Tern for mainland Portugal was found exhausted in Lisbon on 22nd and died shortly afterwards.
An astonishing count of 34 Ring-necked Duck was made at Lagoa Azul, São Miguel, Azores, on 23rd – this must surely be a regional record count. The isles were otherwise quiet, although photos of a 'moorhen' taken on Corvo in October 2017 were belatedly realised to show a Purple Gallinule. Other sightings from Macaronesia included the Laughing Gull on Gran Canaria, Dwarf Bittern on Fuerteventura and Hudsonian Whimbrel on Sal, Cape Verde.
Malta's first Eastern Yellow Wagtail was at Salina NR on 22-23rd. Italy's second Brown Shrike was at Osoppo from 23rd, while a Spanish Sparrow at Näfels on 19th was a first for Switzerland.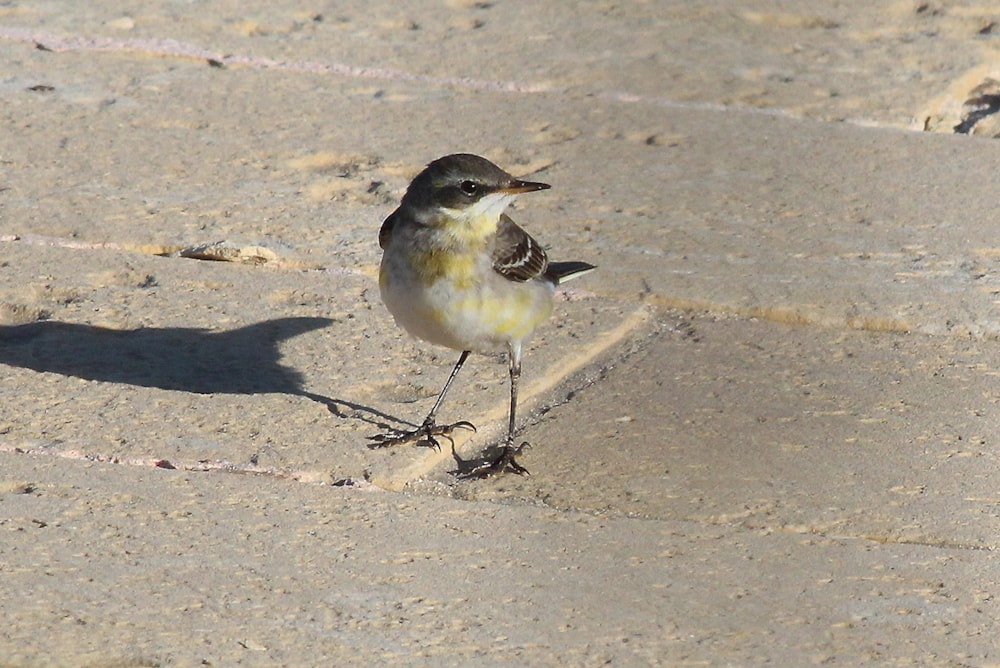 Eastern Yellow Wagtail, Salina NR, Malta (Raymond Galea).
An Azure Tit was at Vaala, Finland, while a Masked Wagtail was at Getterön, Sweden, from 22nd. In Norway, an Eastern Yellow Wagtail was at Klepp, Rogaland, on 21st.
The Western Palearctic's second record of Pale Martin was photographed at Jahra Pools, Kuwait, on 20th, where the White-breasted Waterhen also remained to 22nd. At least one Purple Sunbird was in Al-Adan to 28th.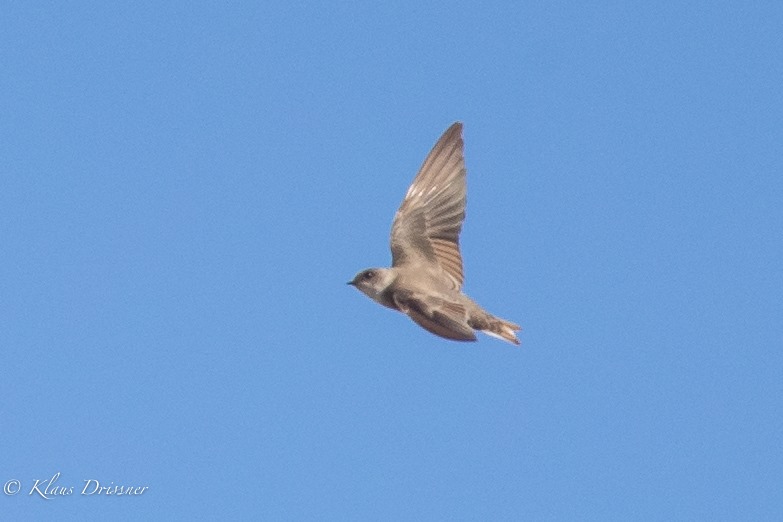 Pale Martin, Jahra Pools, Kuwait (Klaus Drissner).