Another turbulent seven days passed as Britain and Ireland were battered by high winds and drenched by heavy rain, with flooding once again plaguing many areas as Storm Dennis steamrollered through.
Nonetheless, the first hint of spring reached the Channel Islands on 17th, when a Northern Wheatear was seen on Alderney. Should the mild conditions continue, we can maybe expect a few more before February is out.
The weather must have been pretty foul up in Shetland, which has presumably been hampering any effort put into seeing the Tengmalm's Owl. Despite this, the bird was reported again on 12th, 14-15th and 18th – perhaps it'll be a bit more reliable when the wind finally abates, and tempt a few up from the mainland.
A first-winter American Herring Gull on the Axe Estuary at Seaton, Devon, was a fitting Valentine's Day find for dedicated patchwatcher and gull enthusiast Steve Waite. Not surprisingly, it transpired to be the bird seen recently down the coast at West Bexington, Dorset, but only stayed for a few hours – where will it pop up next? Hopefully it might linger longer next time. Elsewhere, the Castletownbere, Co Cork, first-winter was also seen again on 16th.
American Herring Gull, Seaton, Devon (Tim White).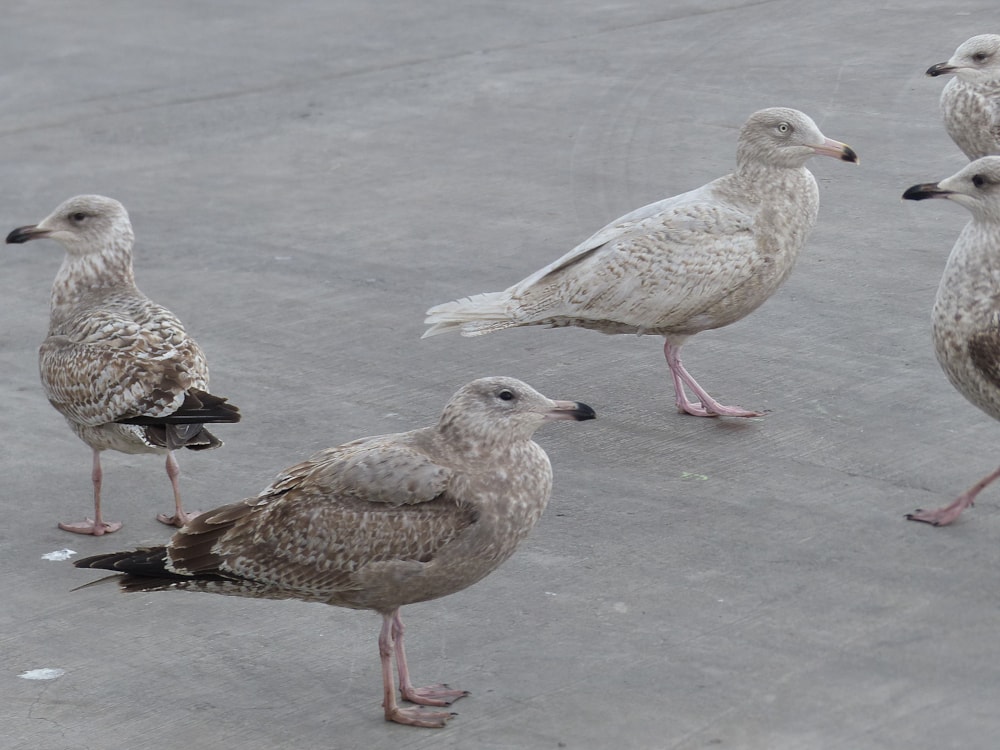 American Herring Gull and Glaucous Gull, Castletown Bearhaven, Cork (Fionn Moore).
Mega news was otherwise confined to a couple of lingering seaduck, namely the Orkney Steller's Eider and Lothian White-winged Scoter, which were present to 12th and 18th respectively – again, looking for either must have been challenging this week.
Rarities included the long-staying American Black Duck at Strontian, Highland, and the Blue-winged Teal at Man Sands, Devon. A drake Ferruginous Duck at Frickley CP, West Yorks, on 13th relocated to nearby Johnny Brown's Common from 15th and then to Old Moor RSPB on 18th, while others were still in Essex, Hampshire and Warwickshire.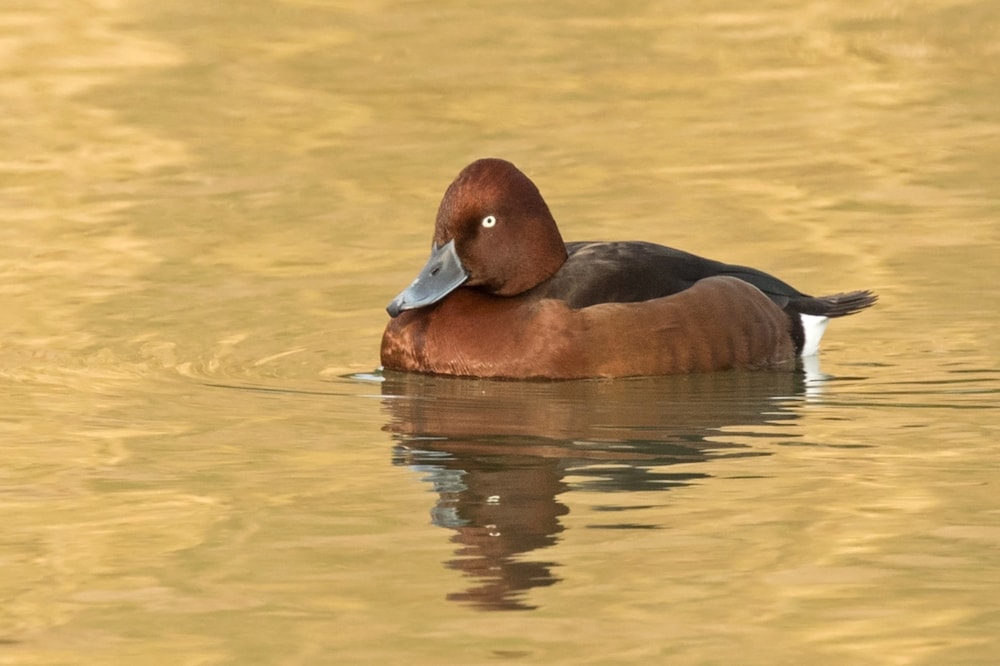 Ferruginous Duck, Frickley CP, West Yorkshire (Paul Coombes).
The Grey-bellied Brant remained in Lancashire, where it commuted between Banks and Crossens Outer marshes. Two Richardson's Cackling Geese were still on North Uist, as was the single bird on Islay, Argyll.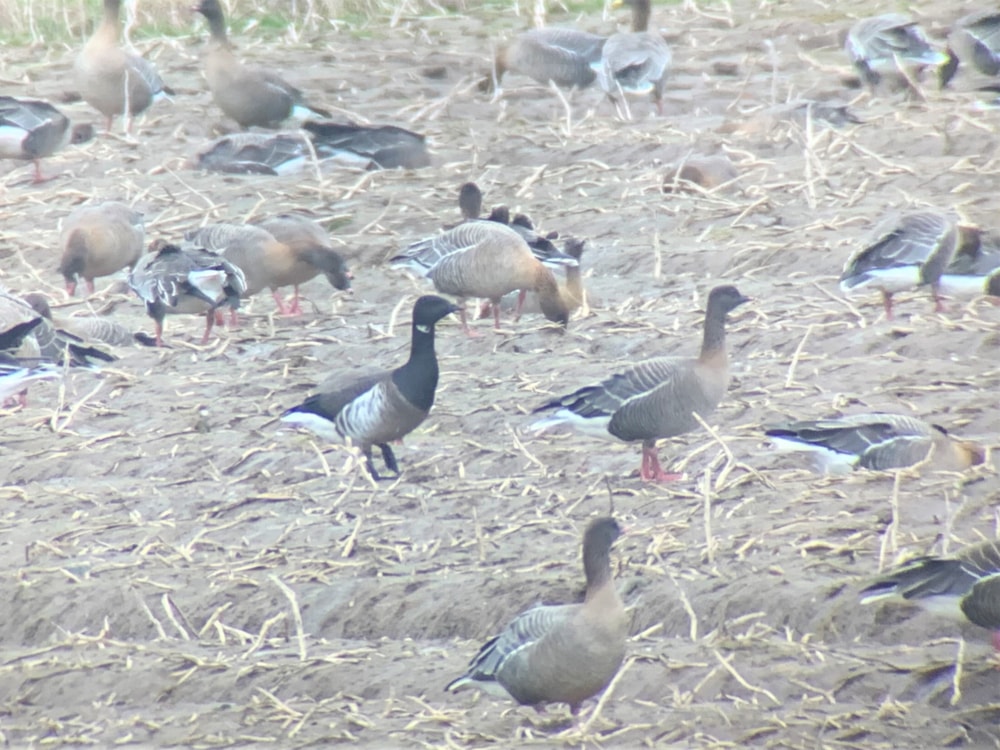 Grey-bellied Brant, Marshside RSPB, Lancashire (Stuart Darbyshire).
The Pacific Diver was still off Crookhaven, Co Cork, on 13th, while a good candidate for Hampshire's first of this species was off Weston Shore on 12th. However, the latter situation ultimately became quite confusing by 14th, when various observers saw a Great Northern Diver being claimed as the rare visitor – although it does seem that a likely Pacific was there at least on the preceding days. Finally, one was off Pentewan, Cornwall, on the evening of 16th.
Further products of the storms were a couple of first-winter Bonaparte's Gulls, with last week's bird at Padstow, Cornwall, seen again on 12th followed by another at Northam Burrows CP, Devon, the next day.
For anyone still needing Long-billed Dowitcher for their British or Irish year lists, individuals were still on show at Bowling Green Marsh, Devon, and Kilcoole, Co Wicklow, respectively.
Lingering passerine highlights consisted of Black-throated Thrushes in Bedfordshire and Lincolnshire, Eastern Yellow Wagtails in Norfolk and Northumberland and, of course, the Siberian Stonechat in Cheshire.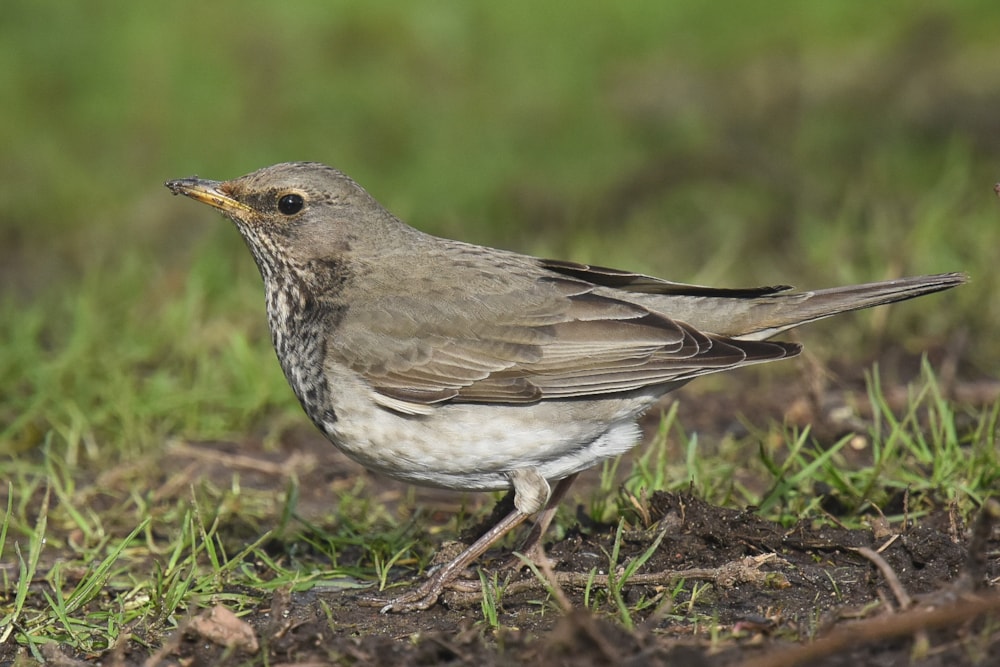 Black-throated Thrush, Grimsby, Lincolnshire (Andy Hood).
Scottish mainland
The Ruddy Shelduck at Udale Bay was Highland and Caithness's most significant bird of the period, although a light scattering of white-winged gulls and Waxwings remained on offer.
In Aberdeenshire, Great Grey Shrikes were at Milton of Noth on 13th and Loch Kinord on 14th, with multiples of Iceland and Glaucous Gulls strewn along the county's coast. Further south, in Angus, a Great Egret was at Forfar Loch, while an impressive 55 Hawfinches were on show at Scone Palace, Perthshire.

Snow Bunting, Tentsmuir, Fife (Douglas Dickson).
The Surf Scoter remained off Musselburgh, Lothian, while the coast near Dunbar produced Black Redstart, Water Pipit and Tundra Bean Goose.
In Clyde, the drake Ring-necked Duck was still at Mugdock CP, as was the Hoopoe at Clynder, while a Smew appeared at Castle Semple Loch on 14th. Meanwhile, the Lesser Scaup was still at Loch Ryan, Dumfries and Galloway, and a Great Egret was at Auchenreoch Loch.
Northern Isles and the Hebrides
It was much of a muchness in the west, with the Green-winged Teal still at Loch Gruinart, Islay, and the Ring-necked Duck still at Loch Tangasdail, Barra. A likely Todd's Canada Goose was among the Barnacles at Loch Stiapavat, Lewis, on 13th.
It was even quieter across Orkney and Shetland, with a smattering of Iceland and Glaucous Gulls as good as it got.
North-East England
Northumberland endured a sleepy week, with a couple of Hooded Crows, a few flocks of Russian White-fronted Geese, the usual Iceland Gulls at Big Waters NR and North Shields, and the Smew at Widdrington Moor Lake making up the highlights.
Durham was desperately quiet, with just the continuing Ruddy Shelduck at Hurworth Burn Res and a fly-by Iceland Gull at Whitburn on 15th of note. Cleveland produced a few more reports, although excitement bar was barely raised above 15 Waxwings in Stockton-on-Tees and the lingering Glaucous Gull and roosting Long-eared Owls at Saltholme RSPB.
North-West England
Cumbria's shining star was a Todd's Canada Goose with the Barnies at Campfield Marsh RSPB on 17th. Elsewhere, a pair of adult Russian White-fronted Geese were with the Pink-feet at Little Salkeld. A Waxwing turned up at the car park of South Walney NR, where the regular Hooded Crow and Greater Scaup were on offer.
The westerly blow resulted in fine Little Gull passage, with 11 locations recording this charming winter wanderer. A few sites nudged into double figures, but it was Rossall Point that took the crown with 60 past in a three-hour vigil on the 12th. Coastal excitement didn't stop there, with juvenile Pomarine Skuas past Pilling Lane Ends and Morecambe on 12th and 17th respectively. A Black Guillemot was also on the Wyre Estuary at Fleetwood on 12th.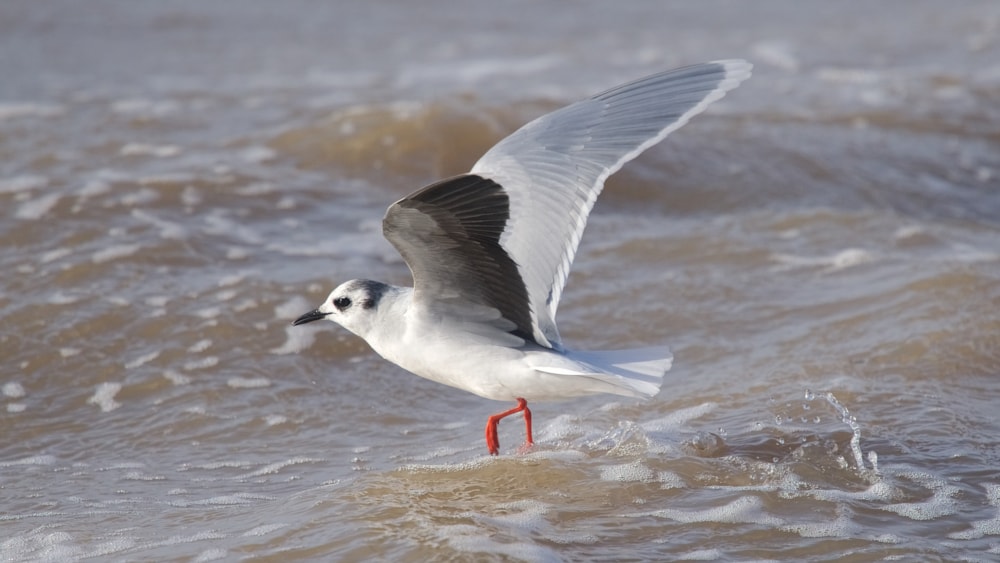 Little Gull, Cleveleys, Lancashire (David Moreton).
The Canada Goose was again commuting between Crossens Inner and Outer Marshes, along with a Russian White-front on 14th and two Greenland White-fronts on 15th. The Tundra Bean Goose remained at Martin Mere WWT for another week, and two more were at Eagland Hill on 16th. The Ring-necked Duck stayed faithful to Pine Lake, but the Purple Heron continued to become less reliable – though recent weather conditions won't have been helping observers.
Three Cheshire sites scored Little Gull, with birds past New Brighton, Hilbre Island and Hoylake on 12th. None made it to any inland waterbodies, though an adult Kittiwake visited Marbury CP on 14th. An adult Kumlien's Gull spent the week commuting between Maw Green Landfill Site and Sandbach Flashes.
The adult Iceland Gull was again at Cutacre CP, Gtr Manchester, on 17th. The redhead Smew was still at Wigan Flashes LNR and first-winter drake Greater Scaup was still at Audenshaw Res.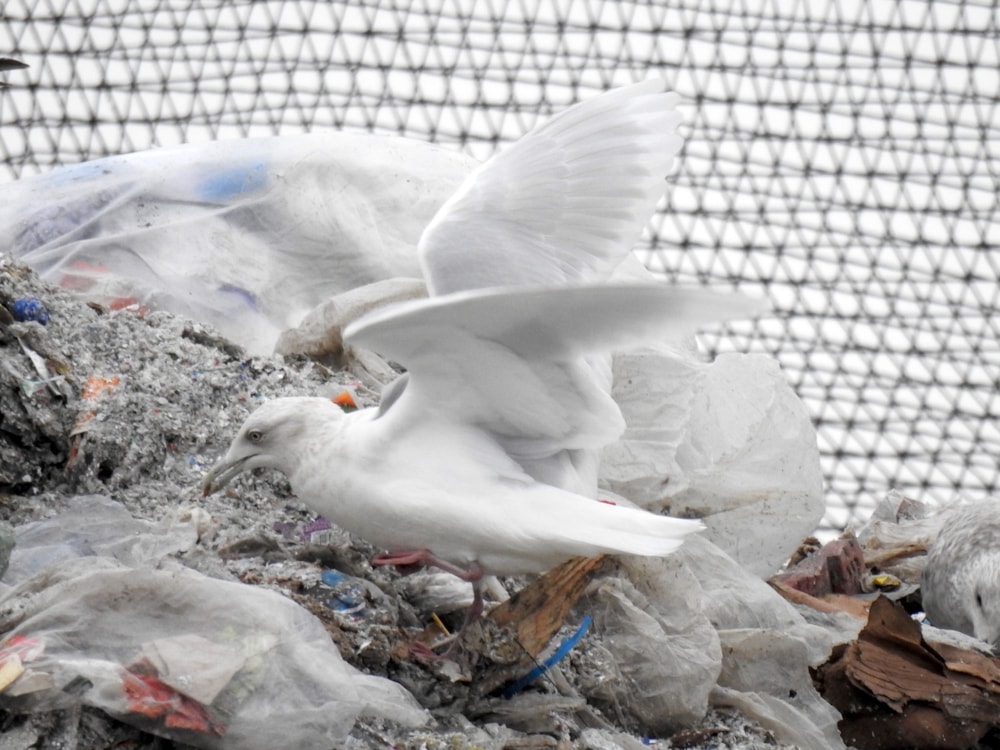 Iceland Gull, Atherton, Greater Manchester (Peter Hines).
Lincolnshire and Yorkshire
The female Ring-necked Duck at Woodhall Spa LWT and the Black Brant at Donna Nook were again Lincolnshire's highlights, while two Tundra Bean Geese were at Gibraltar Point and seven Bewick's Swans at Nocton Fen on 13th.
East Yorkshire sightings included the lingering Grey Phalarope at Flamborough Head, Smew at Hornsea Mere and Tundra Bean Goose at North Cave. The West Yorkshire Ring-necked Duck followed a similar pattern to the Ferruginous Duck and both were even photographed side by side; it also had moved from Johnny Brown's Common to Old Moor RSPB by 18th.

Grey Phalarope, Thornwick Bay, East Yorkshire (Craig Thomas).
The Great Grey Shrike remained at Hatfield Moors, while Sheffield scored a juvenile Iceland Gull on 14-15th. Both Iceland and Caspian Gulls remained gettable at Redcar Tarn during the week, while an unusual February record of three Bar-tailed Godwits was significant at St Aidan's RSPB on 17th.
The Lesser Yellowlegs remained in the Nosterfield area of North Yorkshire, while both Ring-necked Duck and Western Cattle Egret hung on at Bolton-on-Swale. A Rough-legged Buzzard was reported near Thirsk on Valentine's Day and up to four Tundra Bean Geese were on the lake at Castle Howard.
West Midlands
Staffordshire held onto its faithful Great Grey Shrike at Cannock Chase and a Hawfinch made a brief visit to Eccleshall on 16th; the same day a Greater Scaup pitched up at Belvide Res. Wind-blown Kittiwakes were at two sites.
Gulls dominated in Shropshire. A near-adult Caspian Gull joined in with the roost at Chelmarsh Res on the evening of 13th and an adult Kittiwake did the same at Ellesmere on 16th.
The white nun of Worcestershire remains – not the title of a low-budget horror film, but in fact the drake Smew still at Bredon's Hardwick. Other county birds include the first-winter Long-tailed Duck still at Clifton Pits, Black-necked Grebe still at Upper Bittell Res and Siberian Chiffchaff again at Kempsey sewage works.
In Warwickshire, Draycote Water held onto the Black-necked Grebe, Great Northern Diver and pair of Greater Scaup. Here the gull roost remained predictable but fruitful: the third-winter Kumlien's was the stand-out star, but an adult Glaucous Gull was again in the mix. West Midlands scored a Kittiwake at Bartley Res on 17th, with two Iceland Gulls were also recorded there. A second-winter Caspian Gull was at Stubber's Green on 12th and the male Black Redstart was still at King's Heath.
East Midlands
Great Egrets dominated Northamptonshire news over the seven days, although the Siberian Chiffchaff was still at Billing GPs on 17th.
The third-winter Kumlien's Gull was again at Shawell, Leics, on 12th, while Rutland Water scored an impressive 15 Smew on 16th – as well as the usual assortment of grebes and duck.
A couple of Woodlarks behind Aldi at Harworth, Notts, on 17th was a great patch record, while a good county bird concerned the continuing Tundra Bean Goose at Stoke Bardolph. Other bits included the Slavonian Grebe still plodding on at Attenborough NR and a scattering of Smew and Greater Scaup.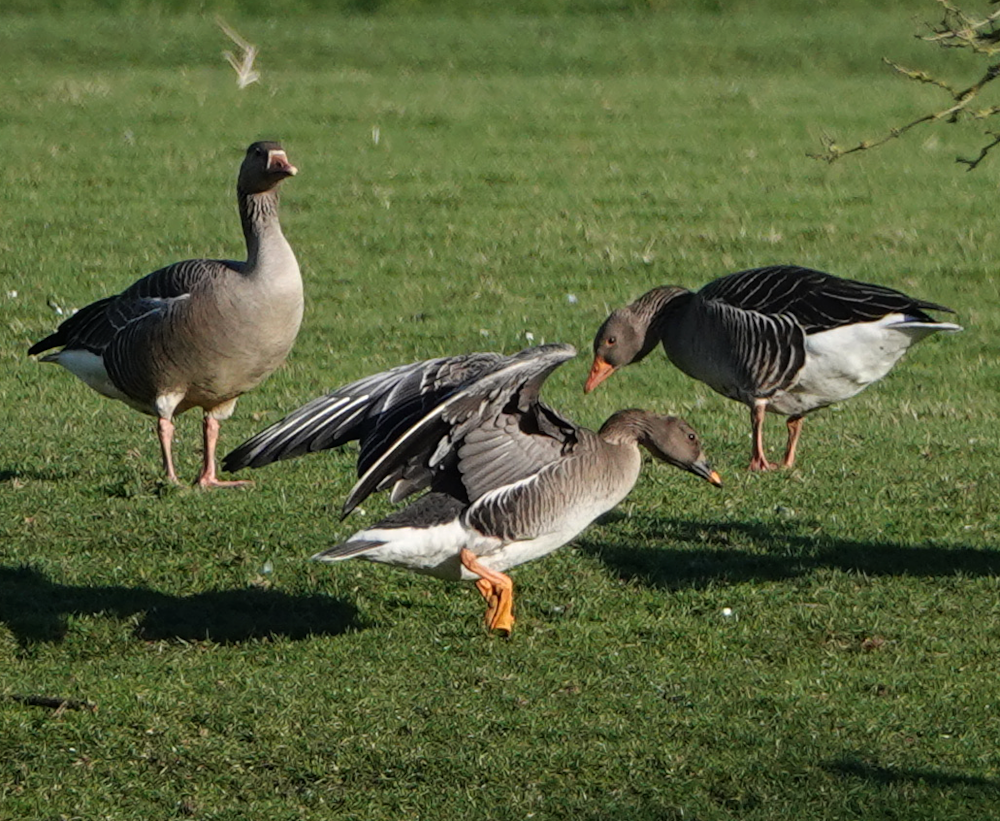 Tundra Bean Goose, Stoke Bardolph, Nottinghamshire (Simon Wilson).
Bar the couple of Great Northern Divers still at Carsington Water, it was a deathly quiet week for Derbyshire – although a hybrid adult Glaucous × Herring Gull at Ogston Resand then Carr Vale NR was apparently doing a very good impression of passing for a pure Glaucous.
East of England
Up to 37 Hawfinches entertained visitors to Lynford Arboretum, Norfolk, this week, while other notable county records included the usual Rough-legged Buzzard at Wells-next-the-Sea, Western Cattle Egrets at Burnham Overy and Potter Heigham, plus the showy Caspian Gull at Sheringham.
Highlight of the week in Suffolk was a first-winter Black Brant, which was identified at Falkenham Marshes on 12th and lingered thereafter. The Green-winged Teal and Smew remained on offer at Minsmere RSPB, as did the Shore Lark at Kessingland. Just inland, a couple of Hawfinches were at Sotterley Park on 14th and the Black-throated Diver showed at close range at Suffolk Water Park.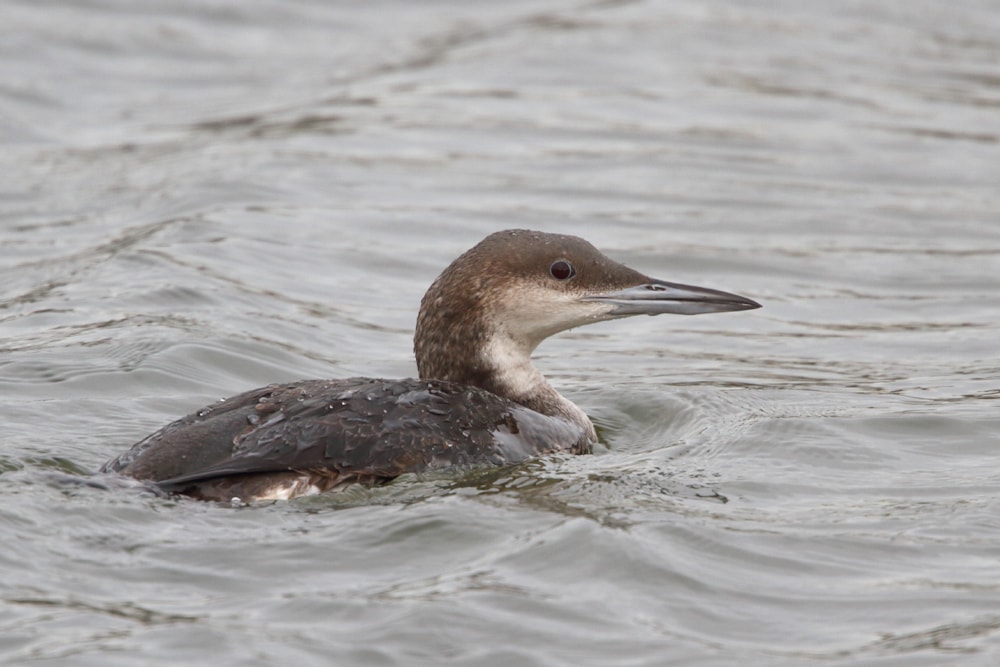 Black-throated Diver, Suffolk Water Park, Suffolk (Chris Mayne).
Smew, Slavonian Grebe and Long-tailed Duck were among the treats available at Abberton Res, Essex, while a Black Brant was at Walton-on-the-Naze on 14th. Both Western Cattle Egrets were still at Lee Valley CP.
A Kittiwake was at Wilstone Res, Herts, on 17-18th – a reminder that spring passage is just around the corner. Other records included Caspian Gull at Amwell NR and Hawfinches at Bramfield. Another Kittiwake was in Bedfordshire, roosting at Grovebury Sand Pit on 16th, while also in the county the Ring-necked Duck remained at Priory CP and the Great Grey Shrike did the same at Brogborough.
Cambridgeshire's peak count of Smew was four at St Ives GPs on 15th, while the Western Cattle Egret remained near Whittlesey and a Siberian Chiffchaff was seen at Isleham on 14th. The gull hot-spot of Long Drove, Cottenham, produced a second-winter Iceland on 15th.

Long-tailed Duck, Abberton Reservoir, Essex (Richard Gannon).
South-East England
A House Martin was at Staplehurst, Kent, on 15th – early migrant or hardy winterer? The wintering Ring Ouzel remained at Samphire Hoe, where there was a White Wagtail on 12th. Dungeness scored both Iceland and Glaucous Gulls, the former involving the bird recently seen at Beckton, London, and the Black Brant was seen again on Sheppey.
East Sussex was quiet, although upwards of 20 Hawfinches were still on show at Netherfield. Another 11 were in Westdean Woods, West Sussex; several Western Cattle Egrets were also noted in the county.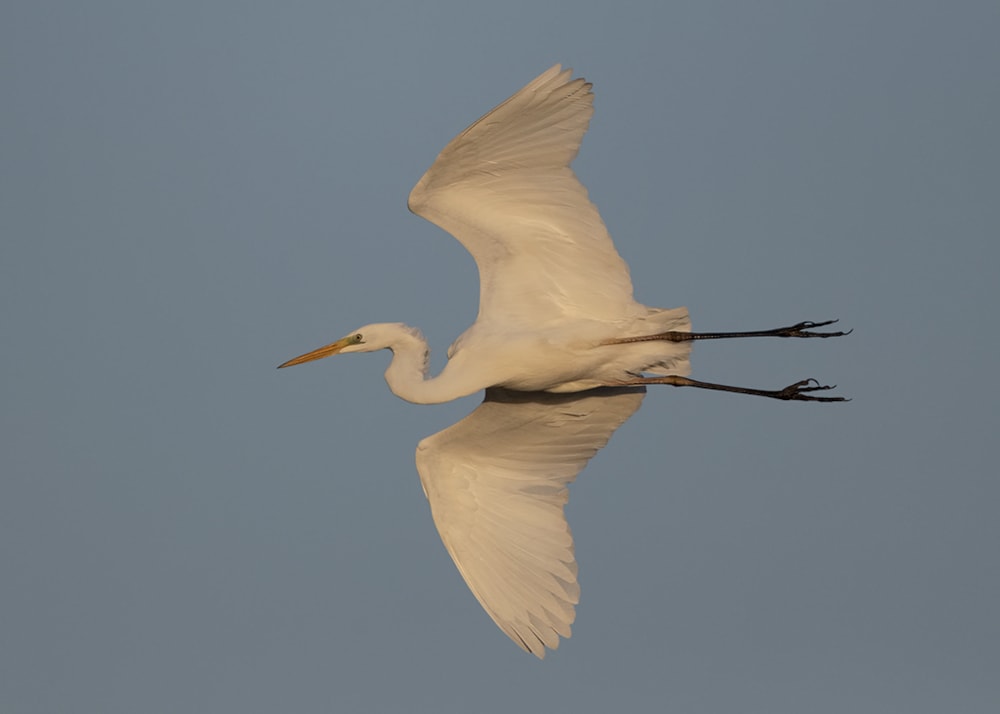 Great Egret, Grove Ferry NNR, Kent (Steve Ashton).
An immature White-tailed Eagle over the west side of the New Forest on 13th was apparently not one of the released Isle of Wight individuals. Also in the county, the wintering Hoopoe continued at Badminston GPs and another was reported at nearby Brockenhurst. A Eurasian Penduline Tit was a new find at Titchfield Haven on 18th, while 51 Hawfinches left the Fairley Mount roost on 13th.
Just three records in Berkshire all week included a Water Pipit at Queen Mother Res. The Ring Ouzel remained at Pitstone Hill, Bucks, while the county otherwise noted Caspian Gulls and Great Egrets. Whooper Swans were at two Oxfordshire sites, with the Smew still at Dix Pit.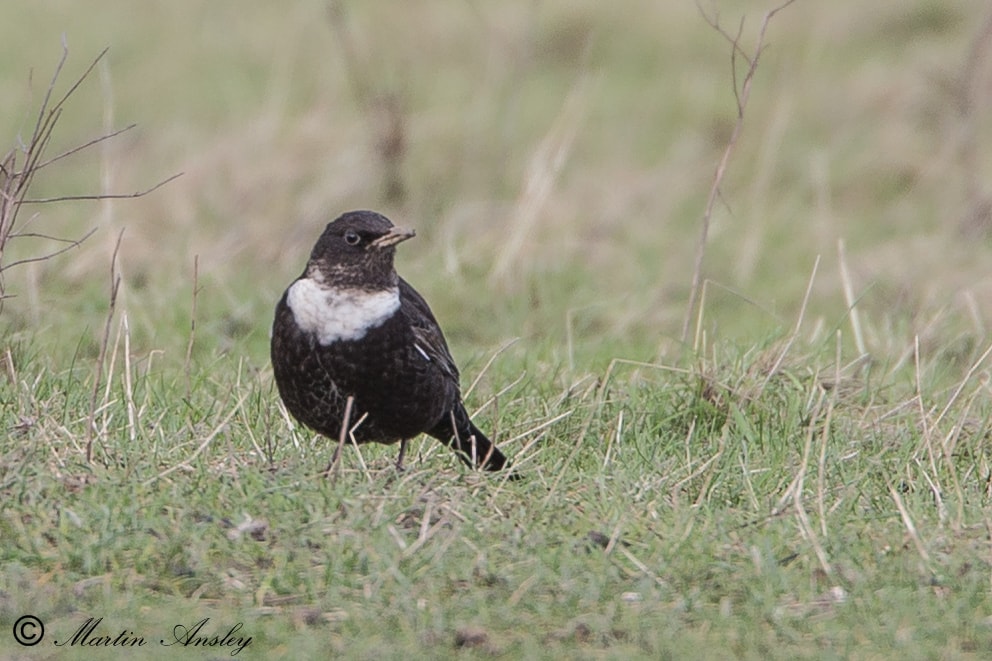 Ring Ouzel, Pitstone, Buckinghamshire (Martin Ansley).
An adult Iceland Gull at Rainham landfill site, London, on 12th looks to be the regularly returning adult usually seen in the west of the city at London Wetland Centre WWT. Other records from around the capital included the Yellow-browed Warbler and Siberian Chiffchaff at Mitcham, and the Long-tailed Duck at Staines Res.
South-West England
An adult Kumlien's Gull was at Mousehole, Cornwall, on a couple of dates, while Hayle Estuary continued to play host to a small stream of Caspian Gulls in what has been an exceptional winter for the species in the county. The lingering adult Ring-billed Gull was also there.
Stithians Res retained its Lesser Scaup, and Tamar Lakes, on the Devon-Cornwall border, held onto the quartet of Ring-necked Duck. A handful of Western Cattle Egrets and Siberian Chiffchaffs made up the rest of Devon's news, while the Italian Sparrow impostor was again noted in a South Brent garden and a Lesser Whitethroat was reported from Paignton on 12th, having already been present almost three weeks.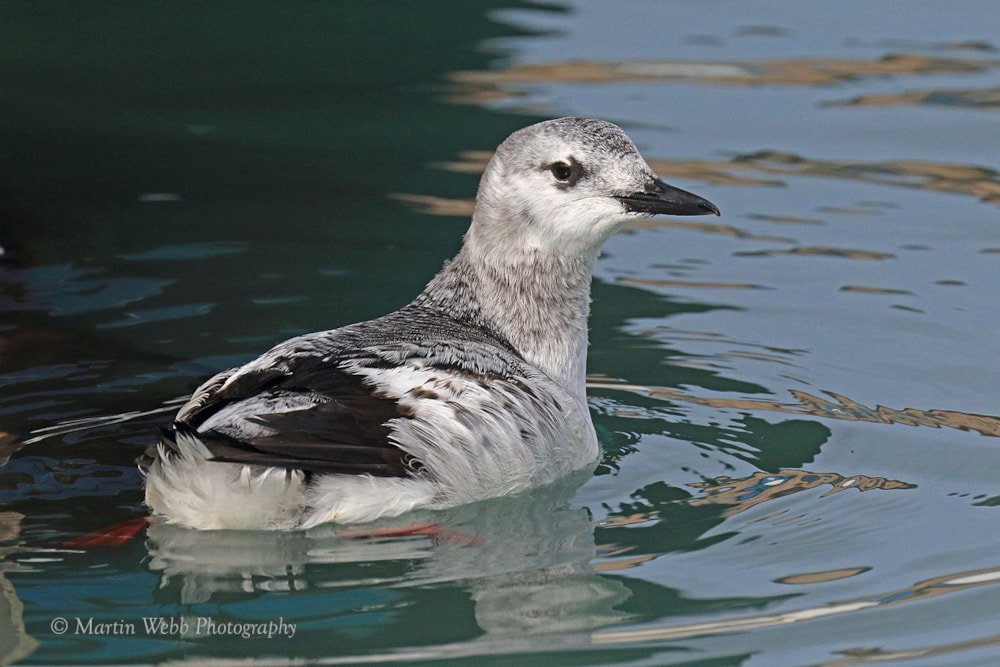 Black Guillemot, Newlyn, Cornwall (Martin Webb).
In Weymouth, Dorset, the Eurasian Penduline Tit moved between Lodmoor and Radipole Lake RSPB, while six Western Cattle Egrets remained near Moreton. It was otherwise a fairly steady week in the county, with the usual seaduck, grebes, divers and passerines noted from regular sites.
A Great Grey Shrike was still at Croydon Hill, Somerset, while Greylake RSPB scored both Garganey and Yellow-browed Warbler. Both the Black-throated Diver and Long-tailed Duck remained on show at Barrow Gurney Res.
A released White Stork was seen at a couple of sites north of Salisbury, Wilts, while two Swallows were at Cricklade on 16th and the Yellow-browed Warbler remained at Westbury sewage works. Great Grey Shrikes remained at two Gloucestershire sites.
Wales
Holyhead's resident Hooded Crows were still frequenting KFC (other fast food joints are available), and the Snow Bunting was still at Red Wharf Bay. Moving east along the coast, another pair of 'Snobs' were still performing at Kinmel Bay, Conwy, while another was at Tympa, Powys on 14th.
Criccieth remained the place to catch up with Little Gull, with five lingering over the weekend. The country's only Glaucous Gull came in the form of a juvenile seen off Sker Point, Glamorgan, on 13th. Iceland Gulls were no better represented with just one adult at Tretio, Pembs, on 14th. A Black Guillemot was in Pwllheli harbour on 18th.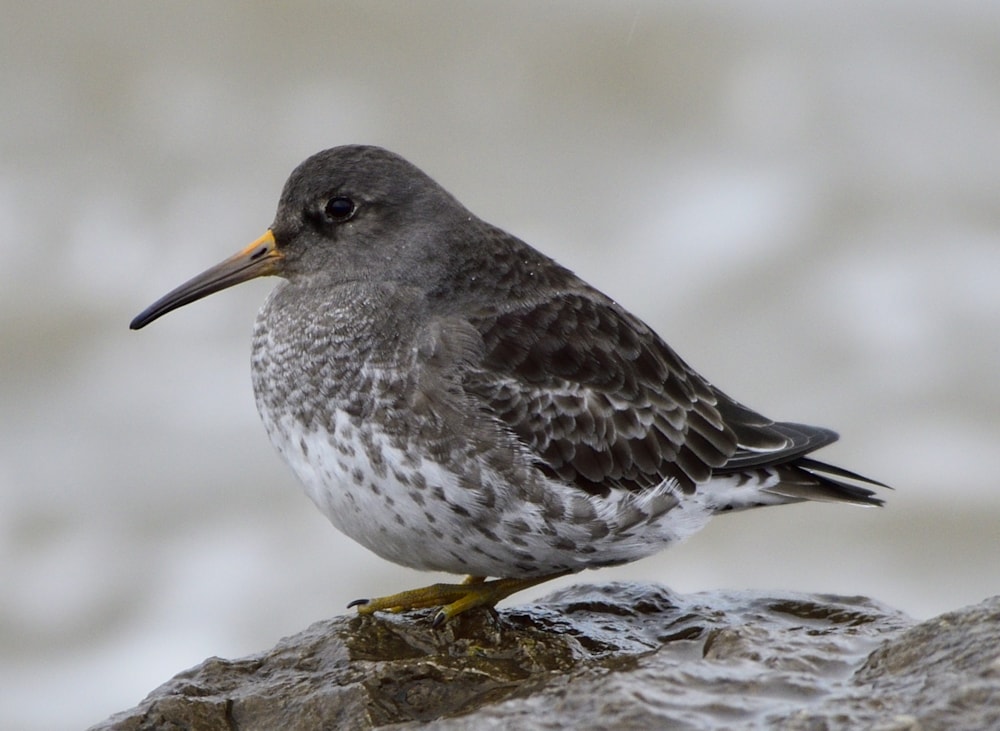 Purple Sandpiper, Rhos Point, Conwy (John Gilbody).
A Smew was a lovely Valentine's Day present for one lucky observer at Glandyfi, Ceredigion. Ring-necked Duck were as faithful as ever, with drakes staying put at Llyn Pendam, Ceredigion, and St Brides, Pembs. Eurasian Spoonbills peaked at five at Llanelli WWT, Camarthen, on 12th.
Just the one Great Grey Shrike was reported – at Llangorse Lake, Powys, on 18th. A single Siberian Chiffchaff remained at Kenfig NNR, Glamorgan, and Hawfinches were predictably seen at Llanrwst, Conwy, and Tongwynlais, Glamorgan.
Republic of Ireland
A smart adult Kumlien's Gull was at Blannerville, Co Kerry. Iceland Gulls were at five sites, with a group of five at Killybegs, Co Donegal, the biggest count. Single Glaucous Gulls were at six sites. Ring-billed Gulls continued to disappoint in their general absence – all sightings referred to adults and no new birds were reported.
A first-winter drake Ring-necked Duck appeared at Moylan Lough, Co Monaghan, on 16th and the adult female remained at Cloonee Lakes, Co Kerry. The drake Green-winged Teal was still being reported at Blennerville, Co Kerry, to 15th at least, and a Red-necked Grebe was at Rossbeigh on 13th.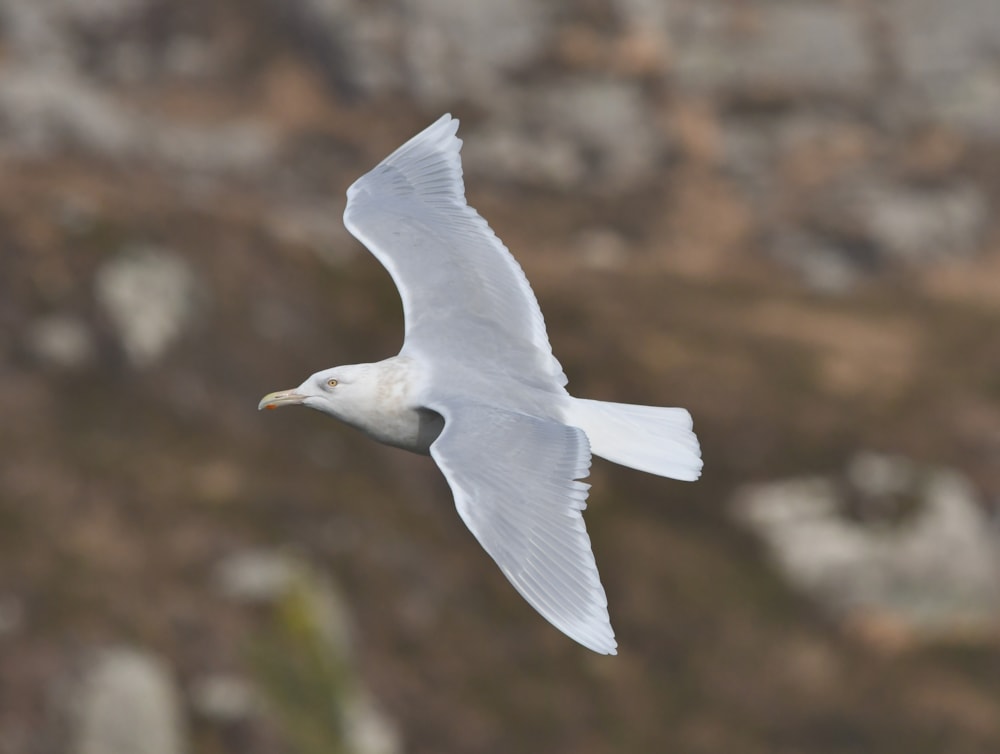 Glaucous Gull, Crookhaven, Cork (Richard Mills).
The first-winter American Golden Plover remained at Ballylongford, Co Kerry, on the 12th, and the old-aged Eurasian Spoonbill remained stagnant at Cromane Point. Western Cattle Egrets were scattered in Cos Wexford, Kildare and Cork.
Five Hawfinches were at Curraghchase Forest Park, Co Limerick, on 16th, with a male Black Redstart at Askeaton on 13th. Three Waxwings were at Tesco in Greystones, Co Wicklow, on the afternoon of 13th.
Northern Ireland
A nice flock of Waxwings was present at Cabin Hill Park, Belfast, with up to 94 counted on 12th. A further three were in Londonderry on 14th. The drake Lesser Scaup remained faithful to Portmore Lough RSPB early in the week, along with the trio of redhead Smew. However, all four seemingly did a bunk and none could be located on the 18th.
In Co Antrim, Ring-billed Gulls were again at Carrickfergus and Belfast. Juvenile Glaucous Gulls were at Corbally Road Res and Portrush, while an adult Iceland Gull was in Larne harbour on 16th.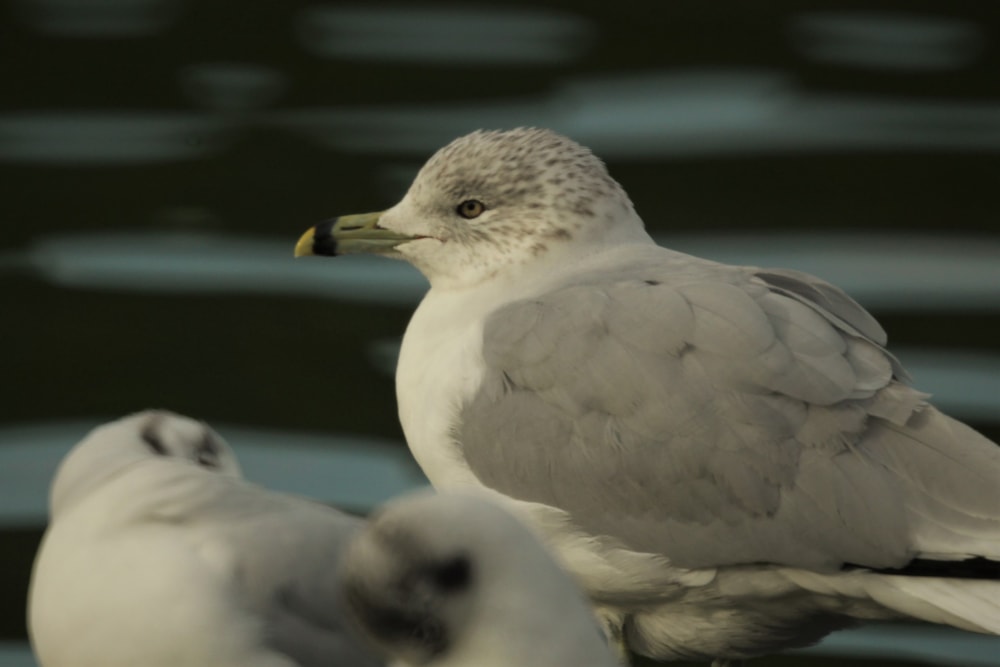 Ring-billed Gull, Belfast, Antrim (Brian Douglas).
Western Palearctic
The regular American Royal Tern remained around the Guernsey coastline this week, while up to three Bonaparte's Gulls were seen in Brittany, north-west France. A female Bufflehead at Étang des Deux Amants, south-east of Rouen, ends the long wait for a twitchable individual in France.
In the Algarve, Portugal, a first-winter Franklin's Gull was at Santa Luzia from 16th, while a Ring-billed Gull was at Lagoa dos Salgados. Further north, at least a couple of Eastern Yellow Wagtails were at Vila Franca de Xira.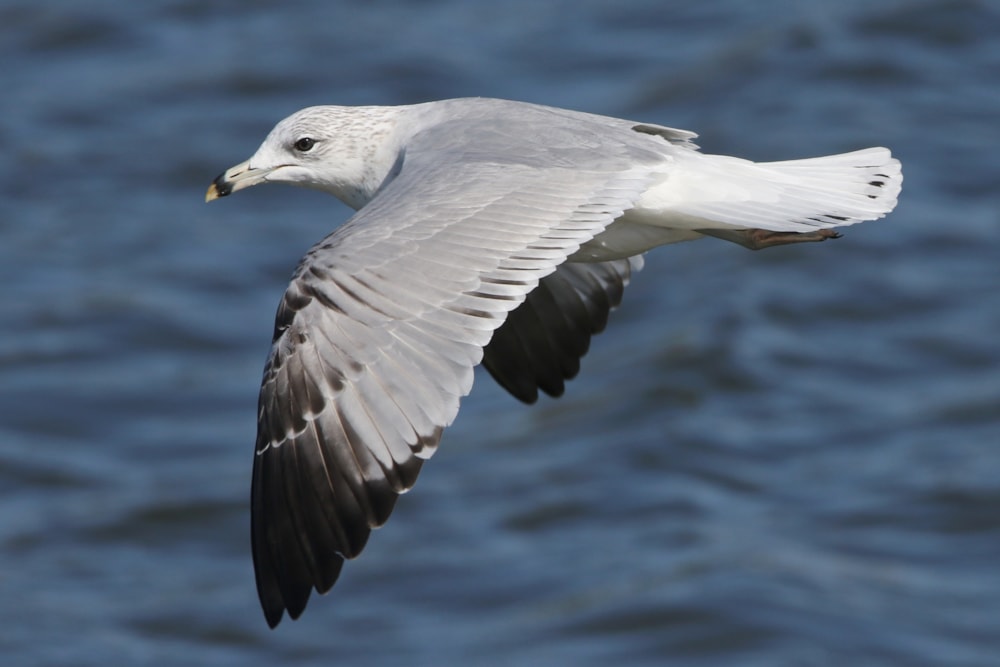 Ring-billed Gull, Lagoa dos Salgados, Algarve (Richard Bonser).
Morocco helped itself to a first-winter Laughing Gull at Essaouira, while the Abyssinian Roller remained on Gran Canaria.
Abyssinian Roller, Gran Canaria (Paqui Rosario).
North American passerines have been few and far between this winter, so the discovery of a Northern Waterthrush near Madalena, Pico, Azores, on 18th was welcome.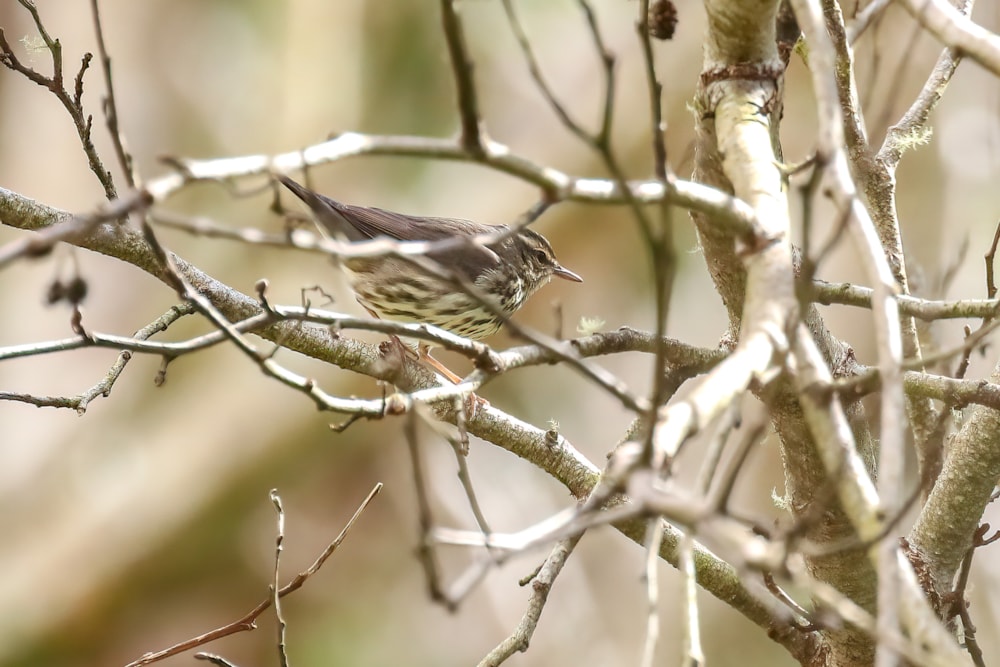 Northern Waterthrush, Madalena, Pico (Olivier Coucelos).
Kuwait continued to be productive, with Brown Shrike, Purple Sunbird, Lesser Flamingo and Indian Roller all on offer for visiting birders.
Other lingering birds included the Eastern Yellow Wagtail on Malta and Oriental Turtle Dove in The Netherlands, while Denmark scored a new Black-throated Thrush at Køge, Zealand.