One species very much stole the limelight this week and, on the evidence available so far, it may prove to be one of the headline events of the British birding year.
While invasions of Two-barred Crossbill tend to materialise in the Northern Isles every few years or so, never have they occurred with such magnitude as that witnessed over the past week.
While last Wednesday's running total of 30+ seemed impressive, the subsequent seven days have made that seem positively insignificant. Of course, as with all influxes, assessing exact numbers can be a challenge – particularly in those early, dynamic days when the birds are very much transient – but one thing is for sure: this movement is of record proportions.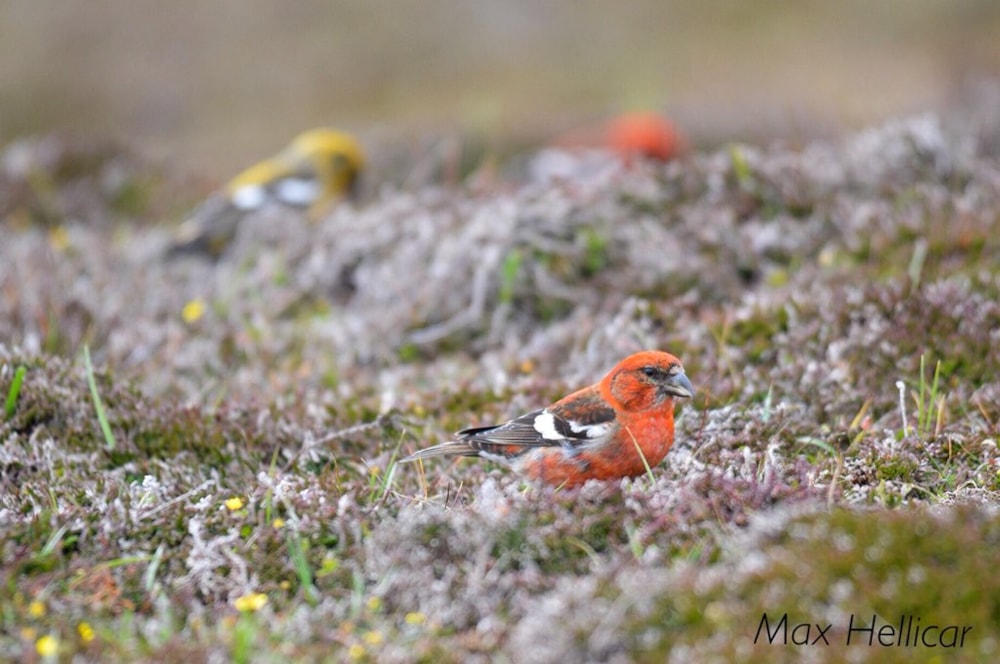 Two-barred Crossbills, Fair Isle, Shetland (Max Hellicar).
Tallying up the maximum counts for all the sites in which the species has been recorded around Shetland alone produces a minimum of 138 individuals, although of course there is likely to be some overlap with birds moving between sites (for example, the six at Kergord on 16th are presumed to be some of the birds previously at Stromfirth to 15th). Peak counts from Shetland during the week concerned 20 at Voe on 12th, 18 at Stromfirth on 14-15th and 16 on Fair Isle on 11th, while there were plenty of other counts up to eight from around the isles.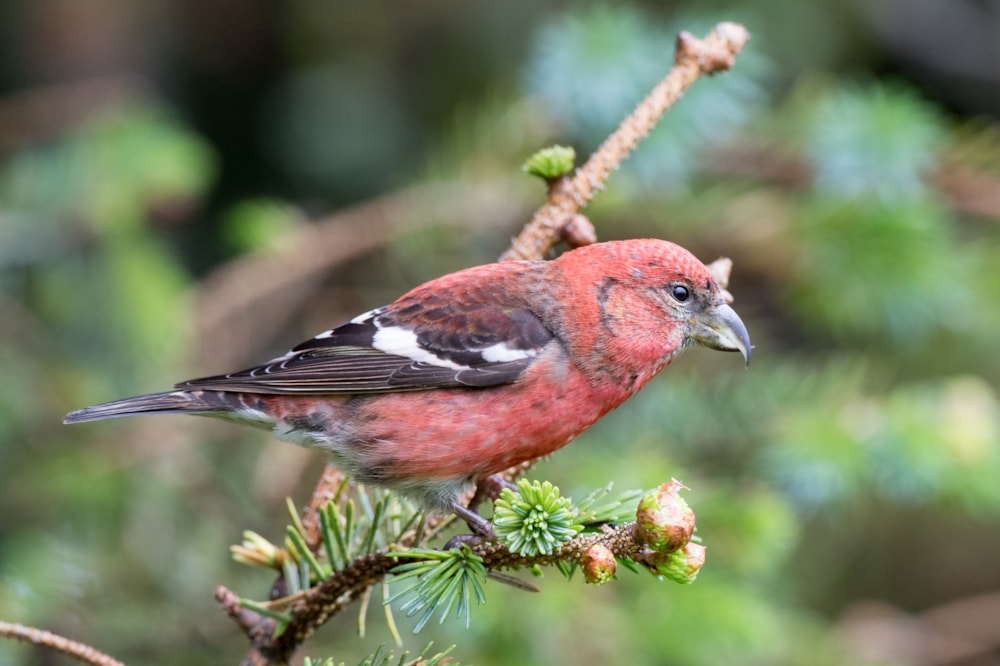 Two-barred Crossbill, Stromfirth, Mainland, Shetland (Mick Kemp).
A group of eight at Noup Head, Westray, on 13th represented the only flock to reach Orkney, although a single female did also tour North Ronaldsay for a few days – a remarkably low return, given that Fair Isle lies just 30 miles to the north-east. However, no doubt the lack of records from Orkney also reflects the lower level of observer coverage there.
Since the turn of the century, significant Two-barred Crossbill arrivals have taken place in 2002, 2008 and 2013. While this year's incursion is also considerably larger than these (although the 2013 event itself was considered exceptional at the time), it is also occurring at noticeably earlier date. In 2002, Shetland's first came on 13 July, followed by another pulse of arrivals in August; in 2008, the vanguard was a singleton on Fair Isle on 28 July. In 2013, the first (unusually) arrived in Norfolk on 20 July, with the first on Fair Isle on 28th and a more significant influx in early August.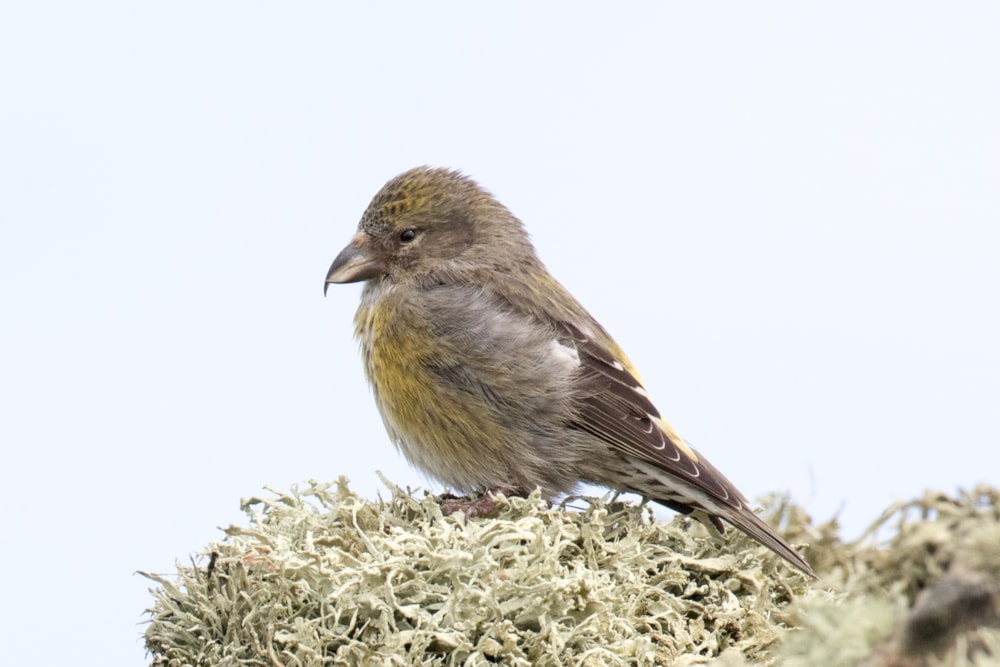 Two-barred Crossbill, Sumburgh, Mainland, Shetland (Mick Kemp).
As it stands, this looks like a localised movement out of western Norway (where there have been plenty of records from the outlying islands over the past 10 days), rather than a major dispersal right across Scandinavia – just a light scattering of records from northernmost Denmark, hardly any in southern Sweden and none in Germany or The Netherlands ties in with Shetland's near-monopoly of the British records so far, with no confirmed records yet along the English east coast (although what was probably one flew over Long Nab, North Yorkshire, on the morning of 16th). However, there's every chance that will change, even if the forecasted south or south-westerly winds don't look conducive to an east-coast arrival for the coming few days at least.
Nonetheless, some are usually are found on the mainland in the weeks and months after an influx and, given the scale of the arrival witnessed so far (and the likelihood that more will follow in the coming few weeks), it seems an inevitability that land-locked counties in Britain – and perhaps even Ireland – may well be blessed with one or two (or many!) of these perennially popular finches at some point this coming winter. And, just in case you were wondering, the possibility of these being Nearctic 'White-winged Crossbills' (ssp leucoptera) can comfortably be ruled out – at least for the males – which are relatively chunky, reddish looking birds, classic of Eurasian bifasciata, rather than the slimmer, longer-billed and pinker North American counterparts.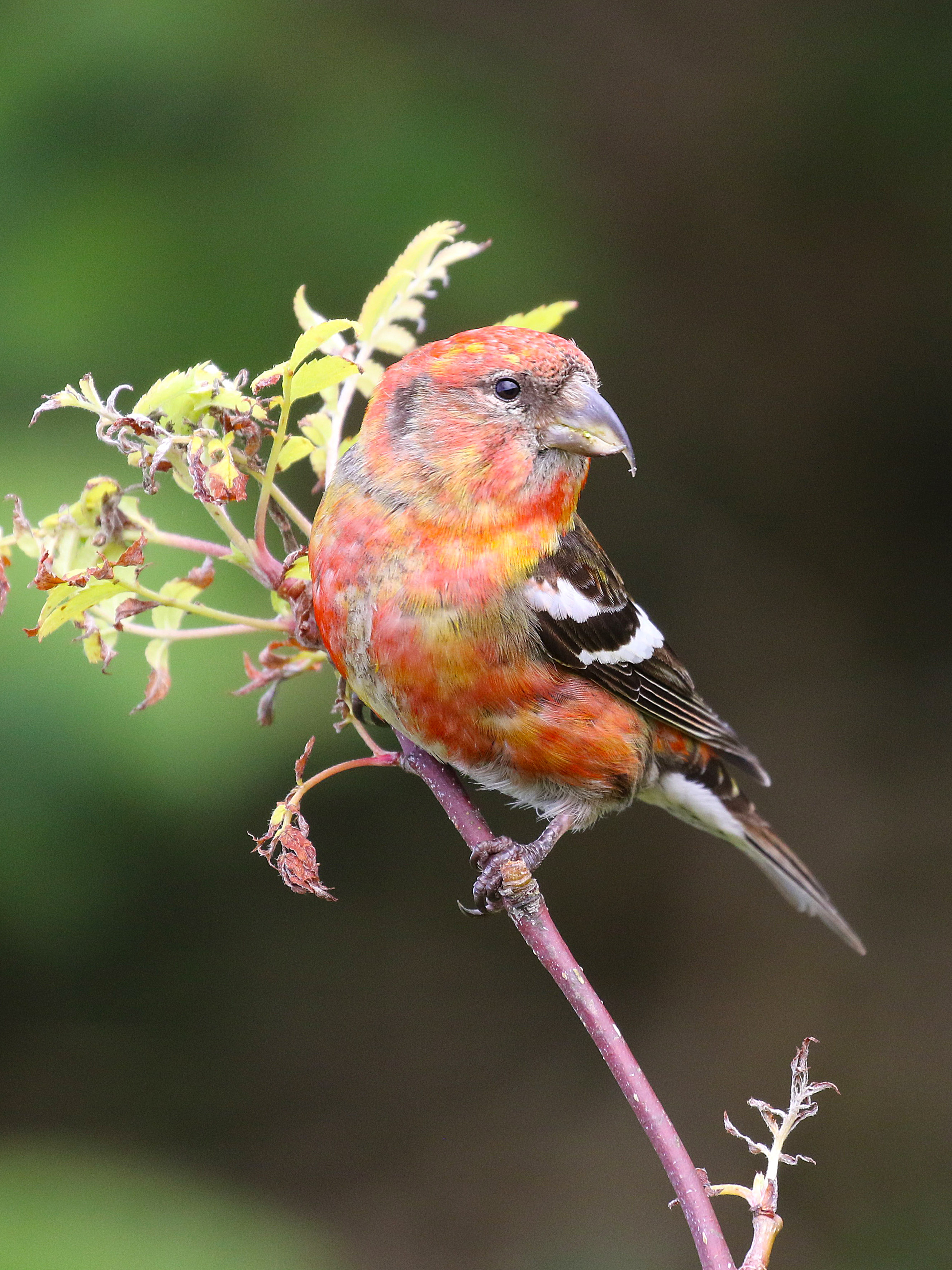 Two-barred Crossbill, Symbister, Whalsay, Shetland (John Irvine).
Crossbills aside, the most intriguing report of the week concerned an orange-billed tern seen briefly at Beacon Ponds, East Yorkshire, early evening on 15th. Alas the bird was gone as quickly as it had appeared, and the speculation begins as to what it might have been … it sounded Sandwich Tern-sized from the description, so that would rule out the wandering American Royal Tern (which hasn't been seen since it left Cornwall on 3 June), and it's also worth considering that that bird has not yet made it into the North Sea. Perhaps of significance is that the Elegant Tern at Barbâtre, France, was lacking from the colony there last week – could it have moved north with post-breeding Sandwich Terns?
New rarities were otherwise in short supply, as they often are in mid-July. The Gull-billed Tern at Adwick Washlands, South Yorkshire, on 10-11th was another fine record for the Dearne Valley and could well be the recent Wirral bird relocating. A Marsh Sandpiper graced the scrapes at Minsmere RSPB, Suffolk – a third for the reserve after birds in 1981 and 2005 (also both in July). East Sussex produced a Ferruginous Duck at Pett Level from 13th, as well as a Black Stork in flight near Westfield on 13th.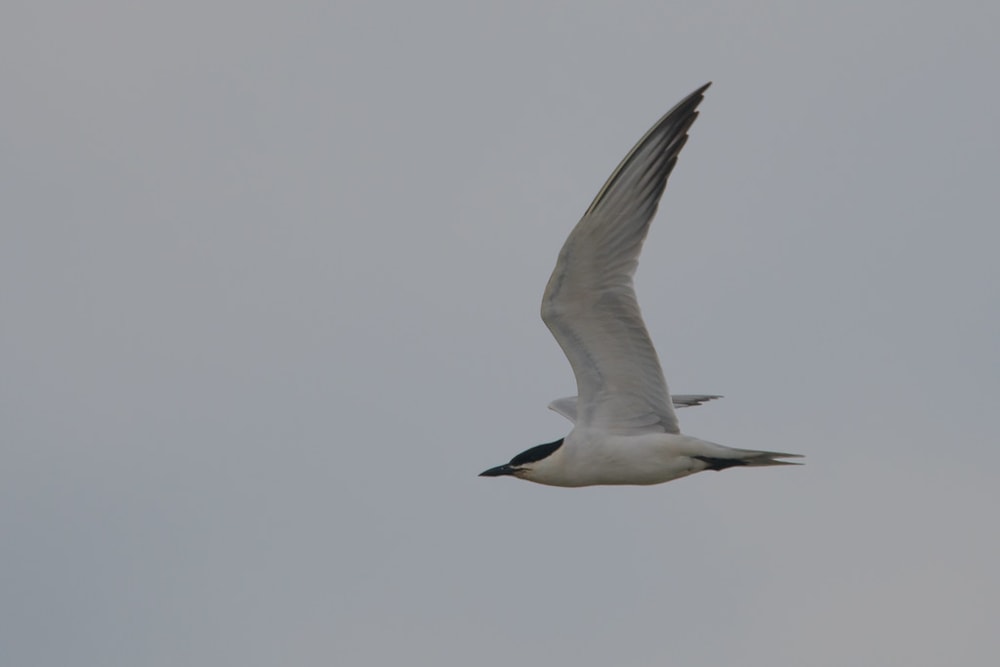 Gull-billed Tern, Adwick Washlands RSPB (Dearne Valley), South Yorkshire (Tim Melling).
Although somewhat later than its late June appearance in 2018, the Bonaparte's Gull was more or less on cue when it returned to Oare Marshes, Kent, for its seventh consecutive summer on 10th. Typically, this bird stays on site to moult into winter plumage and, as soon as its final primary is dropped in the early autumn, it'll be on its way to its as yet unknown wintering grounds. Oare Marshes also produced an adult Lesser Yellowlegs on 10th which, perhaps unsurprisingly, turned out to be the same bird as that seen at Cley Marshes, Norfolk, the week previous. It lingered until the week's end.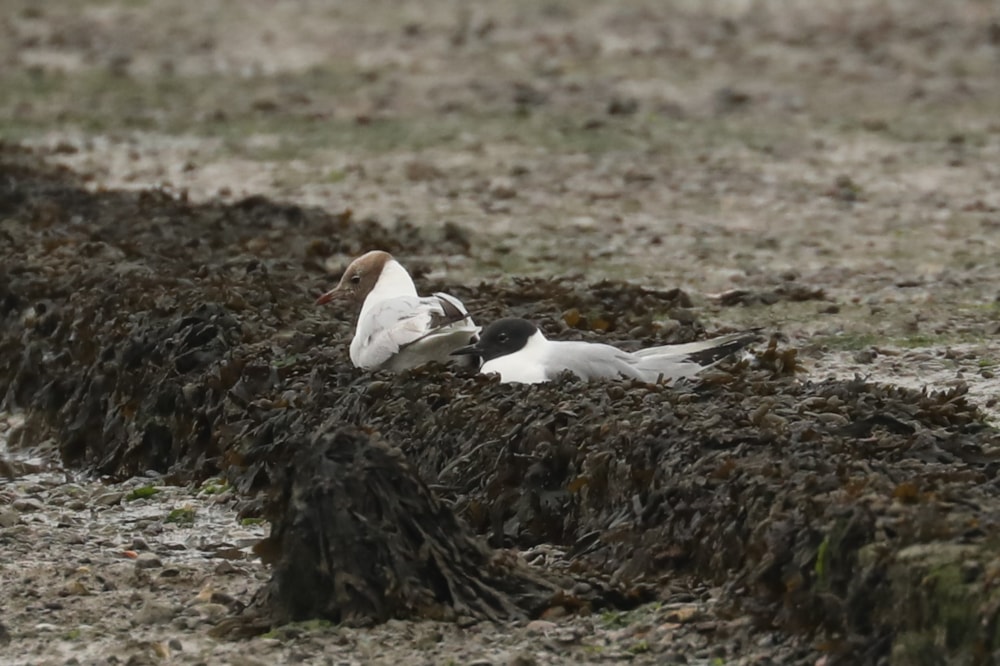 Bonaparte's Gull, Oare Marshes NR, Kent (Matthew Mellor).

Lesser Yellowlegs, Oare Marshes NR, Kent (Martin Collins).
The Terek Sandpiper found at Burton Mere Wetlands, Cheshire, late on 9th was still there very early on 10th, but flew off a short while prior to 07:00 and wasn't seen again. There were a few other signs that shorebird action might just be starting to hot up, including the first four adult Pectoral Sandpipers of the 'autumn'. Birds were found at Leighton Moss, Lancs, Pannel Valley, East Sussex, and South Huish Marsh, Devon, on 14th, the former two lingering to 16th. Another arrived at Lough Swilly, Co Donegal, on 16th. Meanwhile, the pair of Black-winged Stilts remained faithful to Potter Heigham Marshes, Norfolk.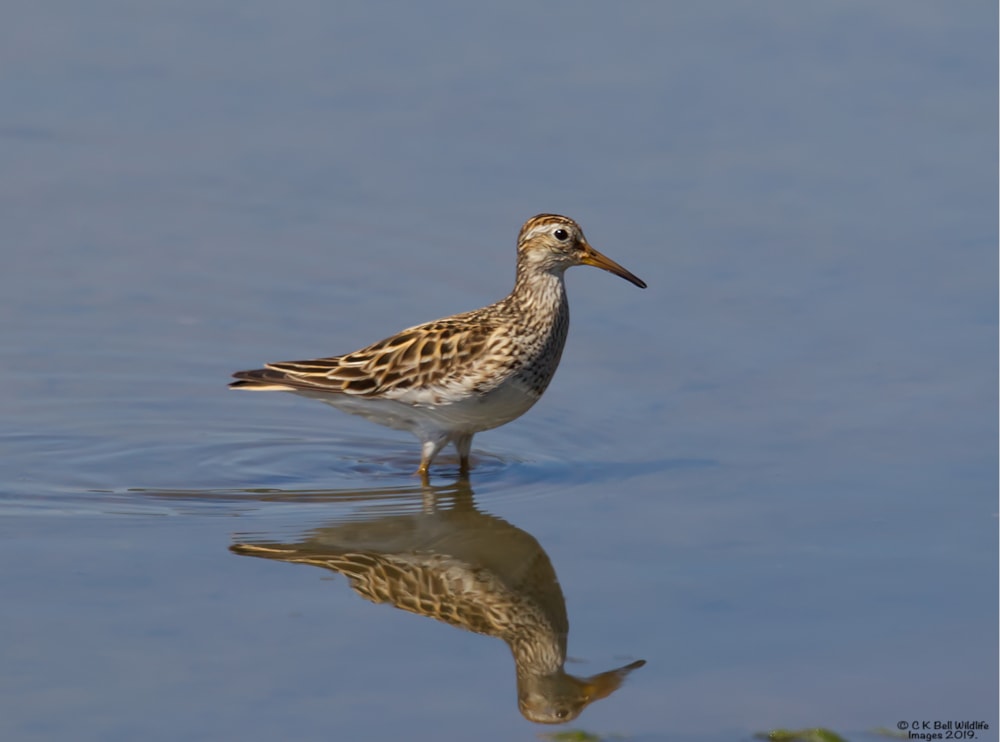 Pectoral Sandpiper, Leighton Moss RSPB, Lancashire (Craig Bell).
There were finally signs that seabirding might be improving, with a scattering of Cory's Shearwaters including 16 from a Scilly pelagic on 11th and a single past Bloody Foreland, Co Donegal. If anyone was wondering what might account for the near-complete lack of Balearic Shearwaters in British waters in recent weeks, the answer appears to have been discovered – an astonishing 4,000 or so were lingering off Pleinmont, Guernsey, from 11-13th at least.
Clyde held on to both its Blue-winged Teal, with at least one of these now looking pretty scruffy. The same could be said for the Cley Marshes Green-winged Teal, still there on 13th, which must surely now be barely identifiable as its characteristic vertical white flank stripe is moulted out. A drake Surf Scoter was again off Musselburgh, Lothian, and the Lesser Scaup was still at Mire Loch, Borders, but not a single Ring-necked Duck could be located.
A White Stork overflew Tewkesbury, Glos, on 13th, while what was most likely a Little Bittern was heard at Belvide Reservoir, Staffs, on 13th and 16th. A Purple Heron was seen a few times at Minsmere, Suffolk, on the afternoon of 15th, with the Shapwick Heath, Somerset, individual seen on 14th. Glossy Ibises were at four sites and young Western Cattle Egrets could be seen in Essex, Somerset and Northamptonshire (more on those here).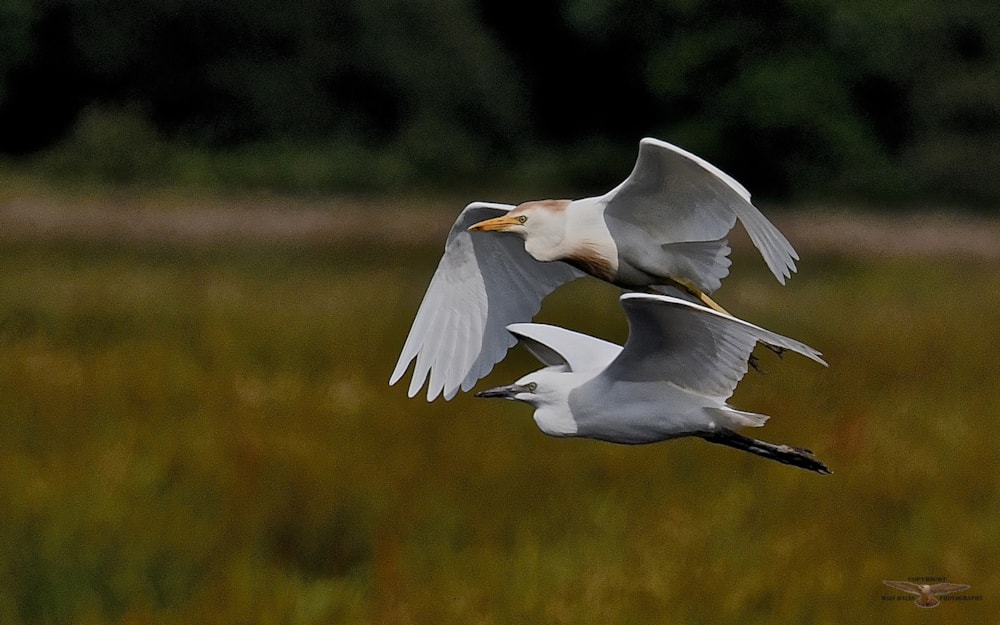 Adult and juvenile Western Cattle Egrets, Catcott Lows NR, Somerset & Bristol (Mali Halls).
The good summer for Rosy Starlings continued, with six seen during the review period, exhibiting an unsurprising north-westerly distribution. The most southerly of this half-dozen was the continuing bird in Dundrum, Co Down, while the other five were in Scotland, with birds on Jura, Argyll, Grimsay and Lewis, Outer Hebrides, and Fetlar and Unst, Shetland. Meanwhile, further south, Savi's Warblers intermittently advertised themselves on well-established territories at Cors Ddyga, Anglesey, and Minsmere, Suffolk. Fair Isle continued its run of summer warblers with a fine Arctic Warbler in the Observatory garden – a species that is of course now a scarcity rather than a national rarity after its recent demotion by the BBRC.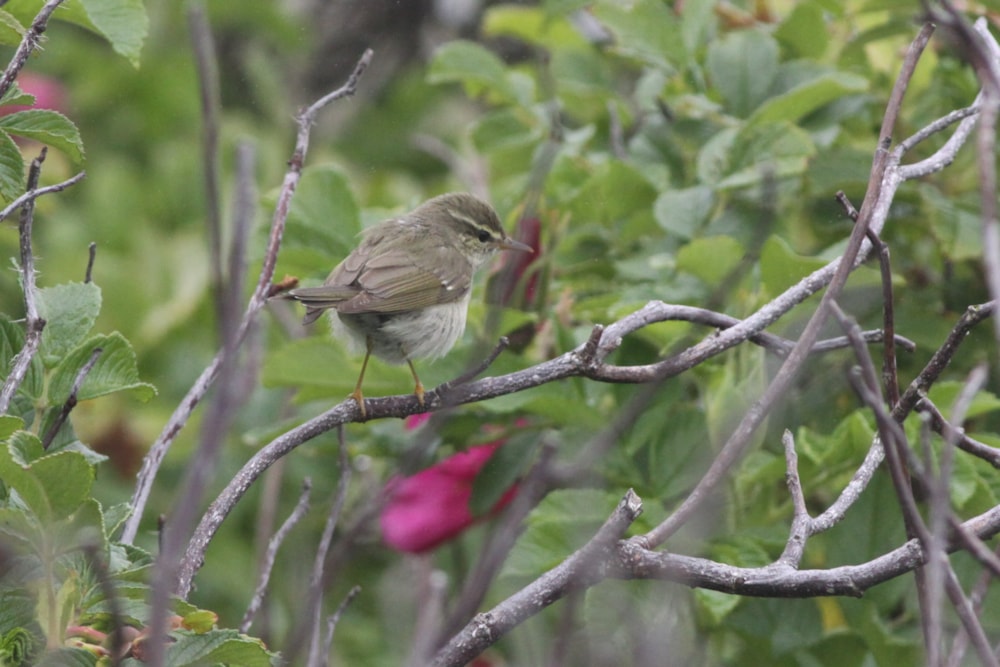 Arctic Warbler, Fair Isle, Shetland (David Parnaby).
Bits and bobs included a Grey-headed Wagtail at Tingon Head, Shetland, on 10th and (of course) the European Serin singing away fruitlessly in Littlestone-on-Sea, Kent, all week, while a brief Hoopoe visited the cricket pitch at Edwinstowe, Notts, on 11th. A male Red-backed Shrike pitched up at Holme Dunes, Norfolk, for the evening on 13th, while a female Red-footed Falcon was located on wires at West Ayton, North Yorkshire, on 16th.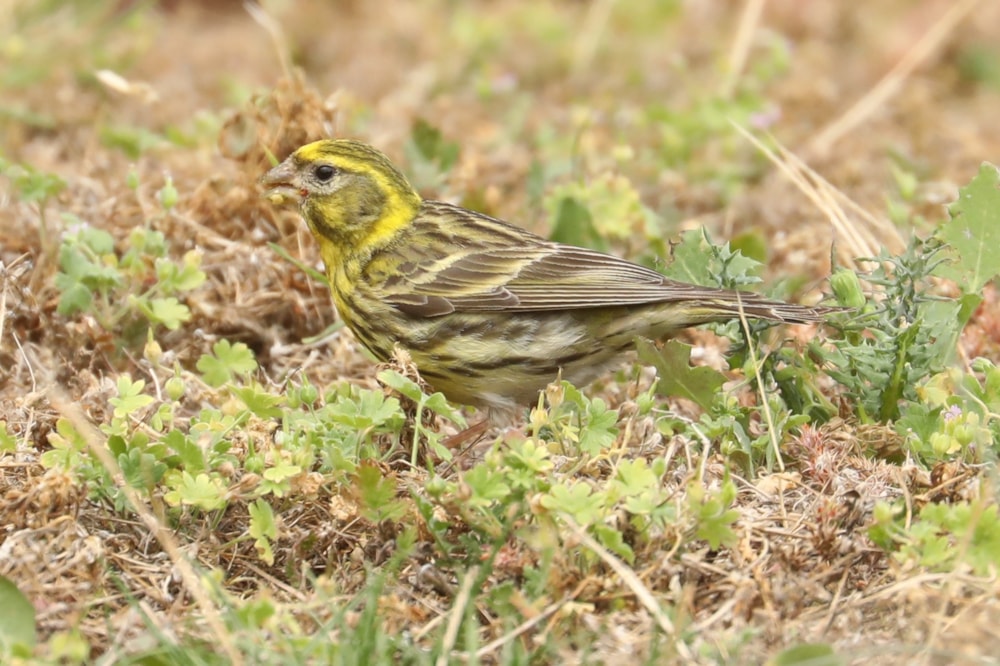 European Serin, Littlestone-on-Sea, Kent (Matthew Mellor).
Western Palearctic
Stand-out find of the week was a beautiful Little Curlew at Kroken, on the southern Swedish coast. Discovered on 10th, it was still there until the following day and widely twitched by birders from Sweden and beyond. This is just the eighth for the Western Palearctic (and second for Sweden).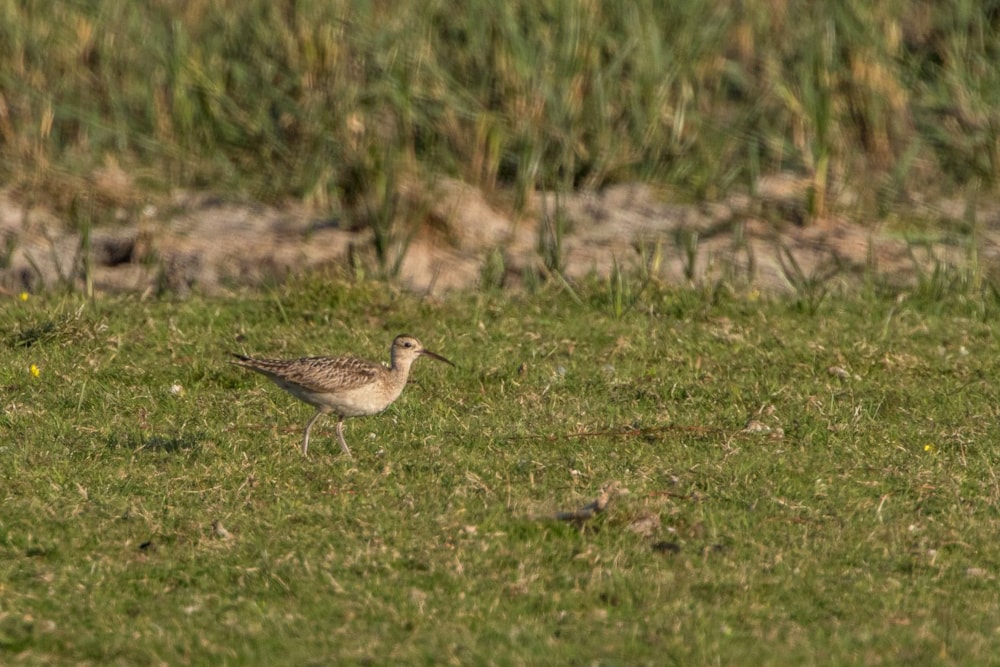 Little Curlew, Kroken, Västra Götalands län (Björn Dellming).
There was a curious report (and photo) of a breeding-plumaged Tufted Puffin, apparently taken in Svalbard, which appeared on social media on 14th. It would be just the third for the region if accepted, given that the sighting at sea off Land's End in May 2016 was never submitted.
Meanwhile, a drake Black Scoter off Komagvær, Finnmark, from 11th transpires to be the bird seen in Northumberland as recently as February of this year, being readily identified by distinctive scarring on the bill. Back in Sweden, a Melodious Warbler trapped at Ottenby, Öland, on 14th was just the seventh national record, while the juvenile Great Spotted Cuckoo at Steninge on 11th was a national eighth. Just the second Cirl Bunting for Denmark – a singing male at Hirtshals – was enjoyed on the evening of 11th.
Germany's sixth Audouin's Gull visited Wangerland, Lower Saxony, on 13th, while the Great White Pelican at Meldorfer Speicherkoog was joined by the country's third-ever Stilt Sandpiper that day. Three further Great White Pelicans at Leese, Lower Saxony, from 14th transpire to be the same birds present in mid-France earlier in the summer – an impressive north-easterly movement.
A pristine Pacific Golden Plover at Garður from 12th represents just the fourth for Iceland. Considerably less appealing, but nonetheless still worth mentioning, is the continued presence of the Pied Crow in The Netherlands – it was still happily sifting through bins in Leeuwarden at the end of the week. Similarly staying put was the Red-footed Booby at Caleta de Velez, Spain.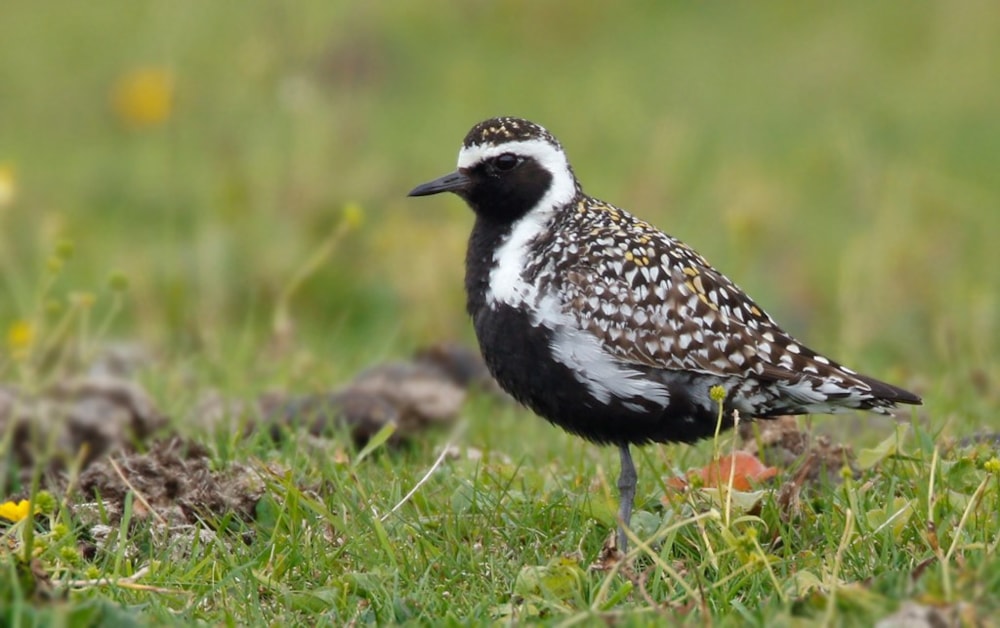 Pacific Golden Plover, Garður, Suðurnes (Alex Máni Guðríðarson).