While a bountiful and timely arrival of spring migrants certainly lifted birders' spirits across Britain and Ireland, particularly in light of the horrendously cold weather at the start of the month, it was a Snowy Owl in Norfolk that stood head and shoulders above anything else to qualify as this week's clear highlight.
Having first been reported near North Wootton on 5th, it was then photographed a few miles to the north at Heacham the following day – but news of this second sighting only came to light on 8th. Then, on the early afternoon of the following day, it was discovered roosting on Scolt Head Island, where it gave distant views until dusk, when it had a little fly about.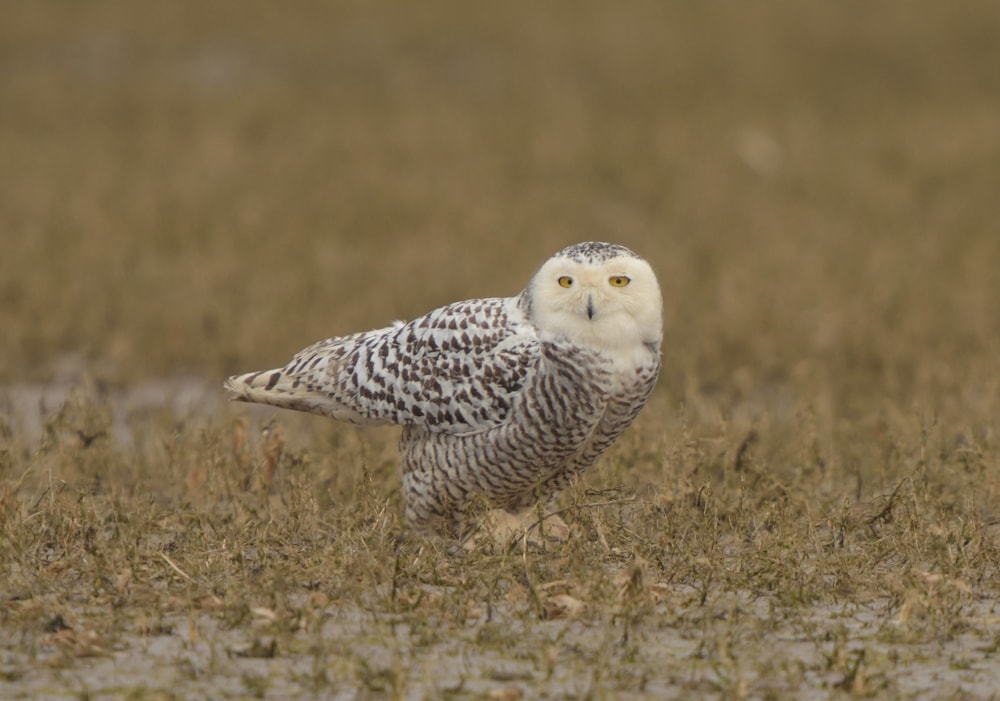 Snowy Owl, Scolt Head Island, Norfolk (Baz Scampion).
In keeping with its habit of not lingering in the same spot for more than a day, it was not present there at dawn the following morning. But, happily for the weekend crowds, the owl was quickly relocated perching rather prominently on just about the highest bit of vegetation for miles around at Thornham Point, a little before 8 am. It remained there and on the adjacent beach for the rest of the day, offering improved views on Friday's showing, before cruising off inland at dusk.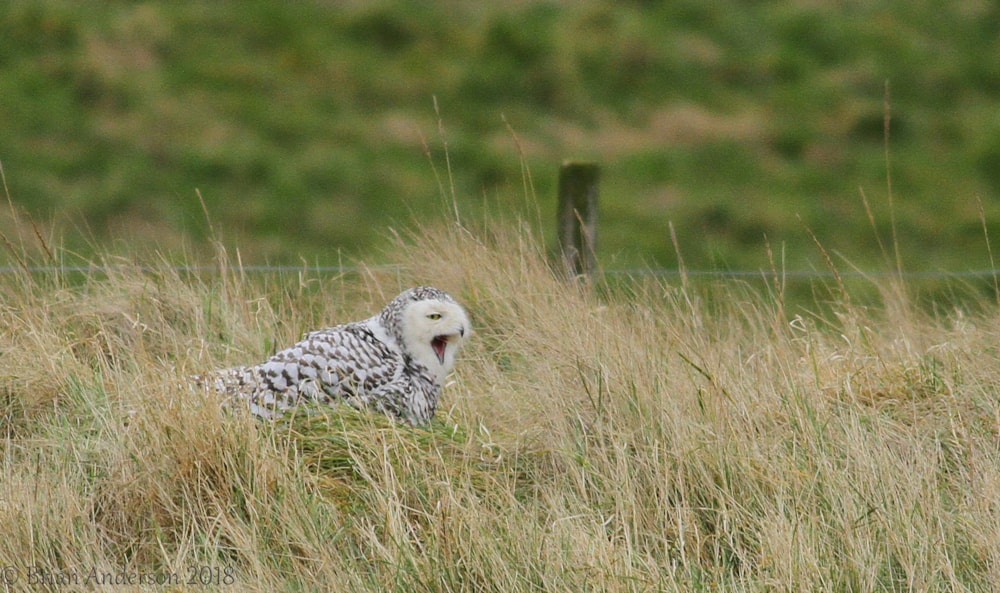 Snowy Owl, Snettisham RSPB, Norfolk (Brian Anderson).
And so the cat-and-mouse game began again. Where would it be on Sunday? Not Thornham Point, which was checked first thing. In the late morning, we had our answer: it was at the south end of Snettisham RSPB, where it performed well for the rest of the day, initially snoozing in long grass before becoming more active and giving superb views in the final few hours of daylight. What a bird! Since Sunday evening the trail has gone cold once again, but one would hedge a bet that it might still be somewhere between King's Lynn and Hunstanton, unless it's ventured west into Lincolnshire …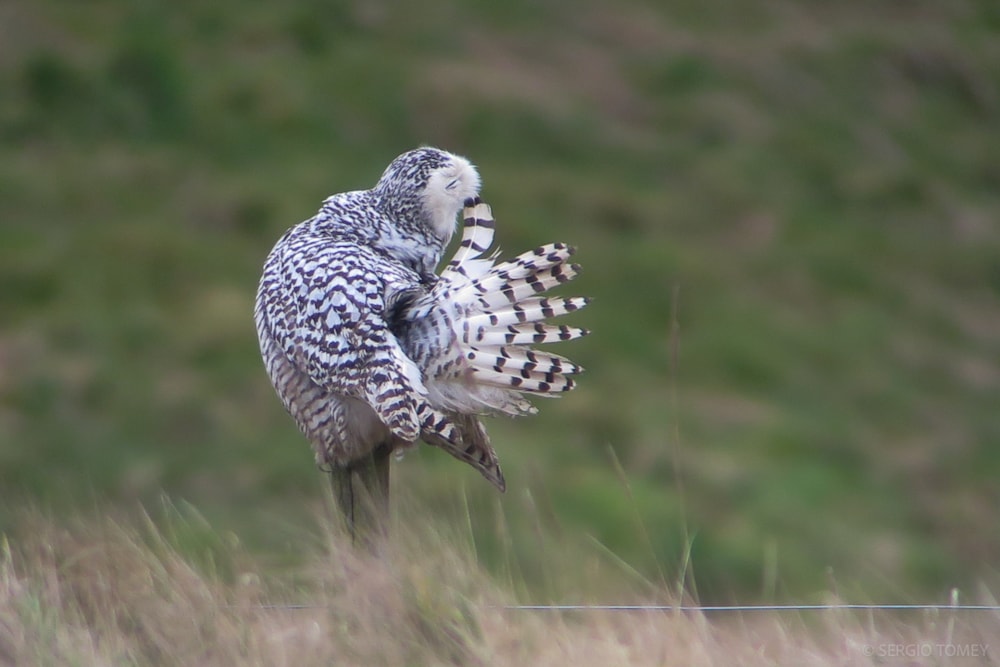 Snowy Owl, Snettisham RSPB, Norfolk (Sergio Tomey).
There were a few suggestions that it could be the Scilly bird relocating north-eastwards, but that didn't seem to make a lot of sense, as the vast majority of our Snowy Owls must come from the Nearctic, rather than the relatively tiny Scandinavian population. Thus it was no great surprise to hear that the Scilly bird was still on Bryher on 11th – the same island on which it was first found back in November.
The flush of spring migrants really began on 11th, when a good spread of Northern Wheatears popped up on the south coast between West Sussex and Devon, with one or two also reaching Wales. By Monday, wheatear numbers had increased exponentially, with the hot-spot of Portland Bill, Dorset, netting a minimum of 30 and one as far north as Balranald, North Uist, as well as a number of inland birds.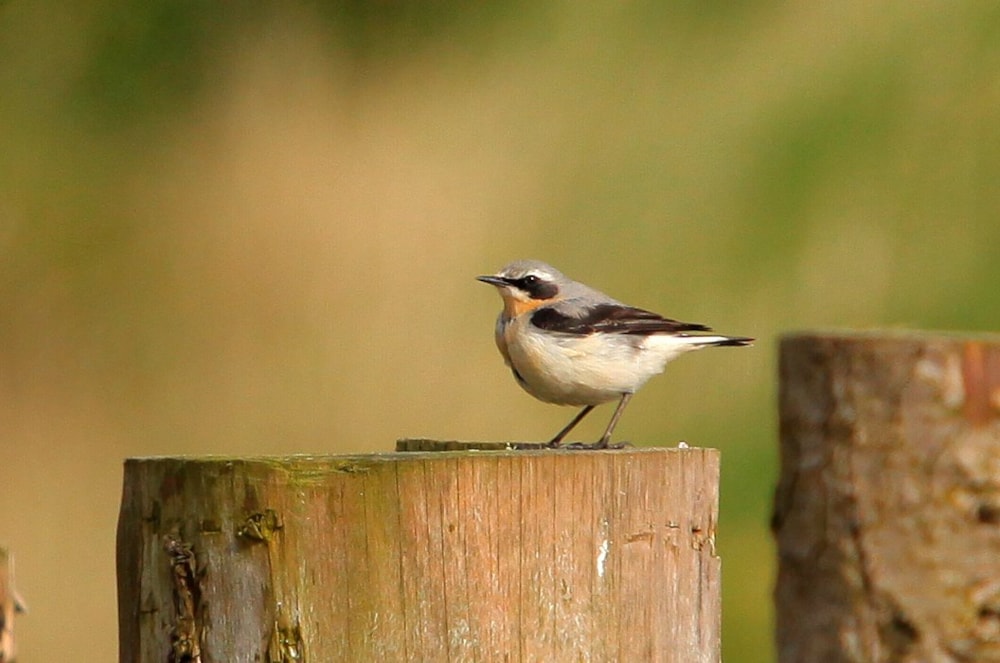 Northern Wheatear, Pilmore, Cork (Sean Cronin).
That other harbinger of spring, Sand Martin, also began to appear in numbers from 11th, following the first of the year in London and Northamptonshire on 10th. By 12th, birds had reached as far as Lancashire and North Yorkshire, with the usual array of Midlands waterbodies claiming small numbers. An early Swallow was at Draycote Water, Warks, from 9-11th, with others in Buckinghamshire and Essex on 13th.
The first Little Ringed Plover was at Annesley Pit Top, Notts, on 7th, with one in Hertfordshire on 9th and several turning up on 10-11th, all of which were in southern England. Garganey also continued to filter into southern areas, with eight sites claiming single birds – most of which were drakes.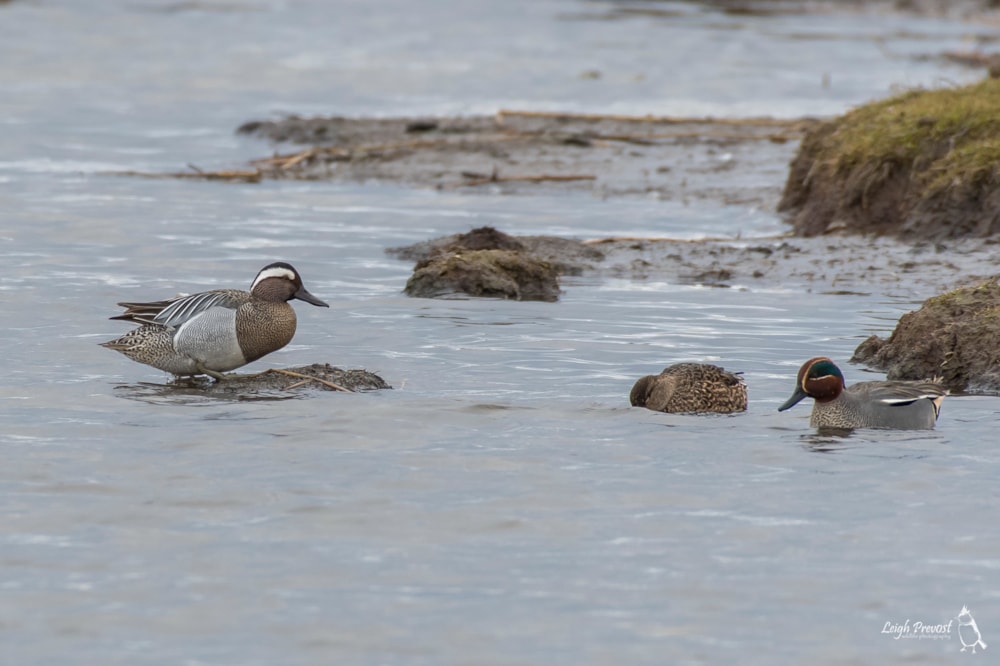 Garganey, Farlington Marshes HWT, Hampshire (Leigh Prevost).
Back to lingering rarities and adult Pacific Divers were again seen off Crookhaven, Co Cork, and Pendower Beach, Cornwall, from 6-8th, with the latter moving to Portscatho on 10th. There were, however, no reports of the Pied-billed Grebe on Shetland this week.
In the Outer Hebrides, the possible Cackling Goose hung on at Balranald, North Uist, to 7th and the white-morph Snow Goose was still on Berneray all week. The Black Brant was still at Kilcoole, Co Wicklow, on 11th, with it or another at Sandymount, Co Dublin, on 10th. The only other records came from Essex, where adults were reported at three separate sites.
Ten American Wigeon included four still in Highland and a new drake near Campbeltown, Argyll, on 7th. Other totals included 11 Green-winged Teal, 10 Ring-necked Duck and the sole Lesser Scaup still in Cornwall. A Ferruginous Duck was new in at Cotswold Water Park, Glos, on 6-7th and another was at Llangorse Lake, Powys, on 7th, this bird presumably then relocating to Llan Bwch-llyn Lake from 10th. Another drake in Edinburgh, Lothian, on 12th is presumed to be the bird from Durham getting itchy feet.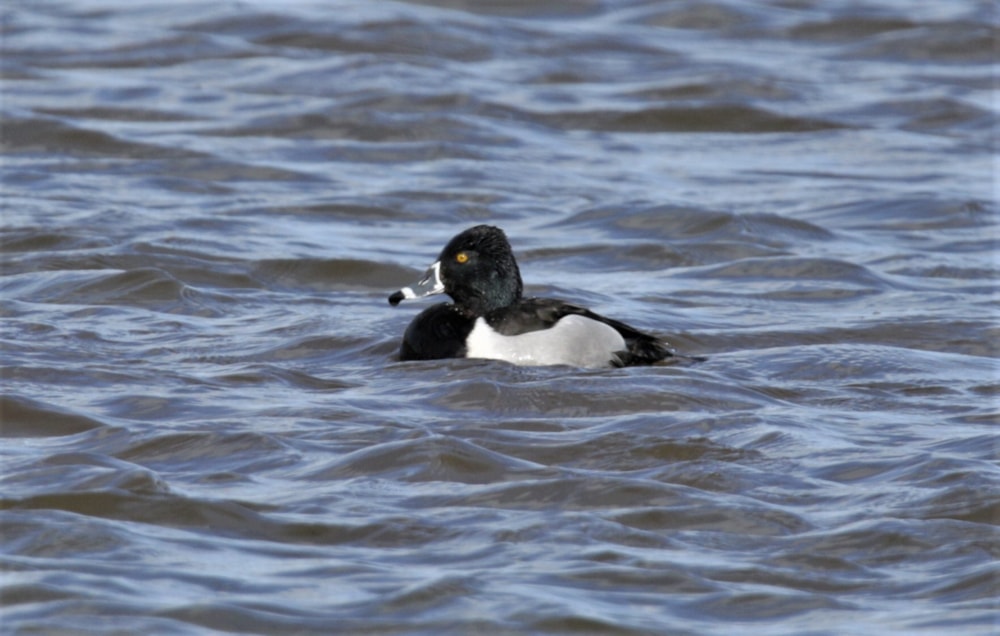 Ring-necked Duck, Slapton Ley, Devon (David Mason).
Seaduck included a new King Eider off Dunmanus, Co Cork, from 10th, with the female also still at Ynyslas, Ceredigion, on 8th. Four sites held Surf Scoter: three remained off Porthpean, Cornwall, with singles off Rosslare, Co Wexford, Colwyn Bay, Conwy, and Musselburgh, Lothian. The drake Black Scoter was again off Goswick, Northumberland, on 8th, but the Irish bird appears to have departed Rossbeigh, Co Kerry, for another winter, with no sign of it among the greatly reduced Common Scoter numbers on 12th.
The Glossy Ibis remained at Eastbridge, Suffolk, all week, while another was reported nearby at Wenhaston on 12-13th. A third Suffolk bird was at Hopton to 11th. One was at Kilkeran Lake, Co Cork, on 11th, while two hung on at East Coast NR, Co Wicklow. Peak Western Cattle Egret count was eight at Chapel Amble, Cornwall, on 13th.
A Gyr Falcon flew through at Ramore Head, Co Antrim, on the afternoon of 9th, while a candidate Black-eared Kite flew over Bay of Suckquoy, Orkney, on 13th – this bird having also been seen in the area in November 2017. Notable birds of prey were otherwise limited to the lingering Rough-legged Buzzard at Haddiscoe Marshes, Norfolk, although that'll presumably head off north very soon.
The adult Franklin's Gull flying past Southend pier, Essex, must have been a surprise for the observer; sadly it's not yet been seen again. The only Bonaparte's Gull was the bird at Killybegs, Co Donegal, which was present alongside reduced numbers of Glaucous (five) and Iceland Gulls (12). The putative Thayer's Gull was last seen at Tidpit, Hants, on 8th. White-winged gulls were clearly on the move, with several new Kumlien's Gulls popping up – including two probables in the roost at Chasewater, Staffs, during the week.
Long-billed Dowitchers remained at Oare Marshes, Kent, and Lady's Island Lake, Co Wexford. Shorebirds were otherwise in short supply.
The American Horned Lark was still on show at Staines Reservoirs, Surrey, all week, but the Coues's Arctic Redpoll wasn't seen at Hazlewood Marshes, Suffolk, past 12th, though a possible was at Horsmonden, Kent, to 11th. Two male Parrot Crossbills were seen in Cumbria's Whinfell Forest on 8th, with 12 still at Santon Warren, Norfolk, on 9th and four at Wishmoor Bottom, Berks, on 11th.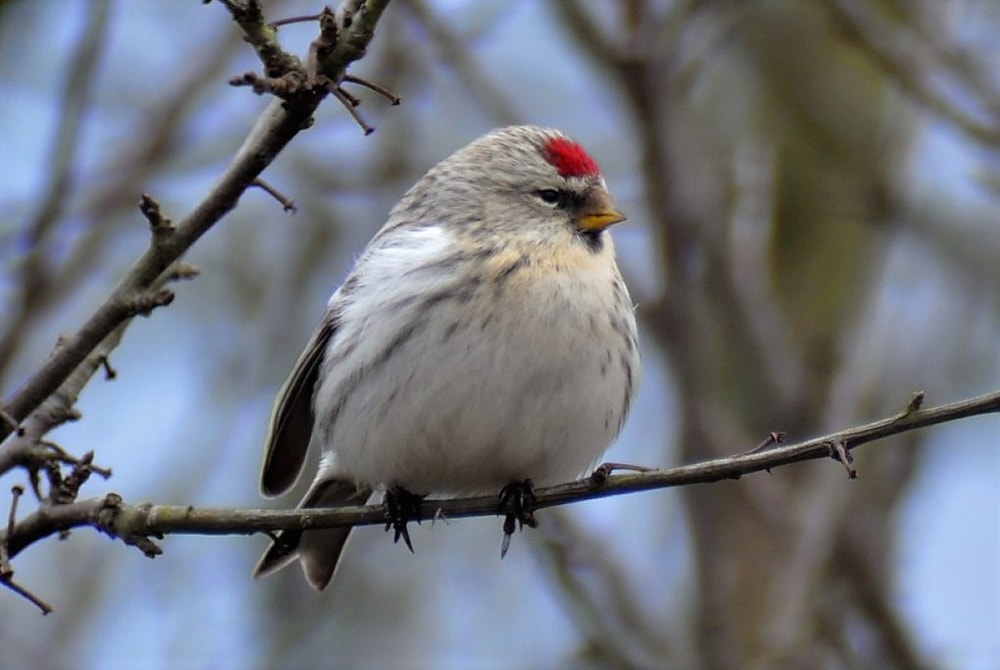 Coues's Arctic Redpoll, Hazlewood Common, Suffolk (Jonathan Theobald).
A Little Bunting was again at Nanjizal, Cornwall, on 9th, with the Isle of Wight bird still at Brading to 13th and the Walthamstow Wetlands, London, individual also still around. A male European Serin was again showing at Walthamstow on 7th, with another at Gunners Park, Essex, from 10-12th. Once again there were some fantastic Hawfinch counts, with an astonishing minimum of 600 at Mickleham, Surrey, on 13th and at least 400 reported at Kingley Vale NR, West Sussex, on 12th. Evidence that the species was on the move was provided by a single bird on Barra, Outer Hebrides, from 9th – the first record here for some months.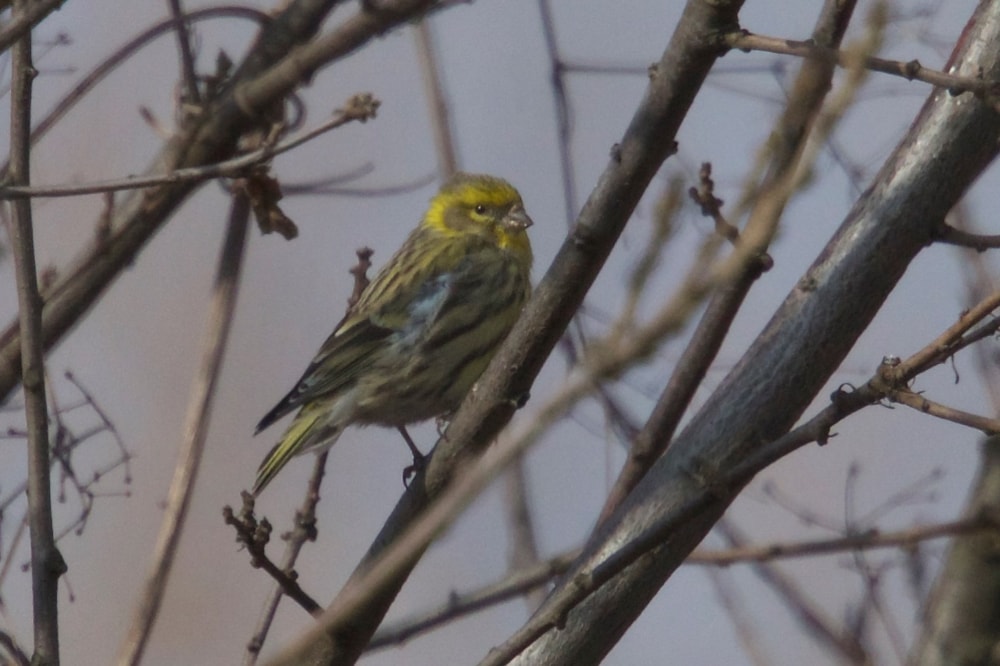 European Serin, Walthamstow Wetlands, London, Greater (Paul Chamberlain).
Western Palearctic
Outstanding find of the week was the Grey-headed Lapwing at Turkey's Kızılırmak Delta, a Western Palearctic first. The bird showed well for a day on 11th but had seemingly departed the following morning – it'll be fascinating to see if it's picked up anywhere else. Another first for Turkey was an Oriental Skylark at Hatay on 11th. An entertaining video of the lapwing (and the twitch) can be watched below.
The Eyebrowed Thrush was last seen in Cadiz, Spain, on 11th, but appears to have now departed. Other long-staying rarities that were still around included the American White-winged Scoter at Keflavik, Iceland, and the Dwarf Bittern near Llanos Pelados, Fuerteventura, as well as Eastern Black Redstart and Ross's Gull in The Netherlands and the Pygmy Cormorant in Belgium.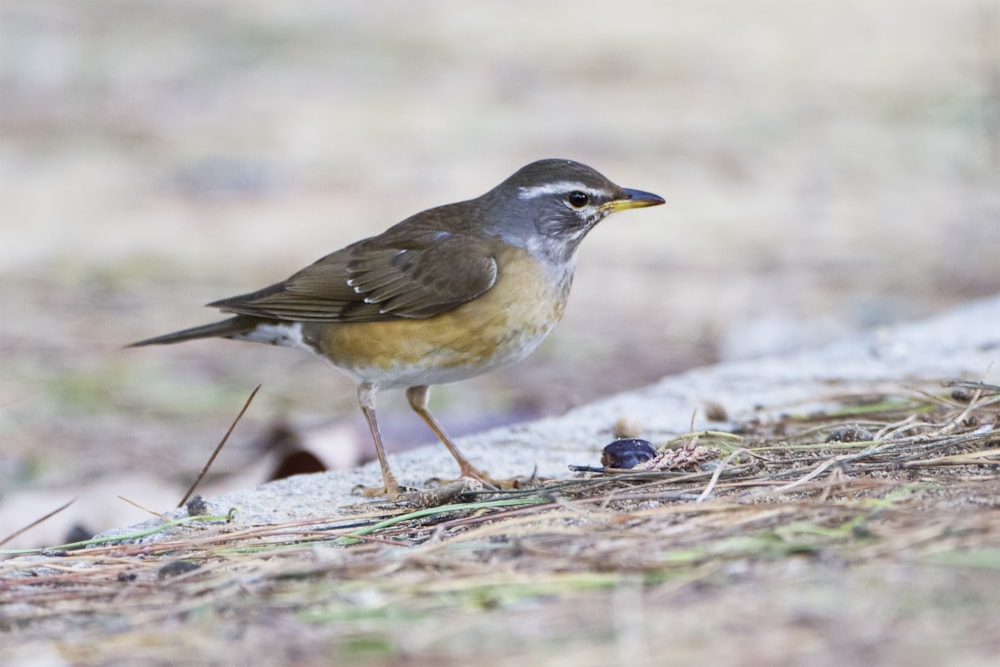 Eyebrowed Thrush, Cádiz, Andalucia (Daniel Mauras).
Sweden's second Stejneger's Scoter was off Båstad from 10th. Welcome news concerned the return of the adult Thayer's Gull to Xove, Galicia, for its ninth winter on – fittingly – 9th. A Steppe Grey Shrike remained in Catalonia, Spain, with Sociable Lapwings in both Spain and Italy this week.
Other news included an immature Bateleur over Eilat, Israel, on 12th, with the Lesser Flamingo still at K20 saltpans on 13th. Meanwhile, in Cape Verde, the Reed Cormorant continued at Pedra Badejo, Santiago, after having first being found there last November.