It was a case of much of a muchness this week, with the line-up of notable birds more or less matching the previous week.
We start with lingering mega-rarities and the apparent Thayer's Gull in Hampshire, which continued to roost nightly at Blashford Lakes and visit pig fields in the Tidpit area. While it was sometimes difficult to pin down, it did provide most observers with decent views.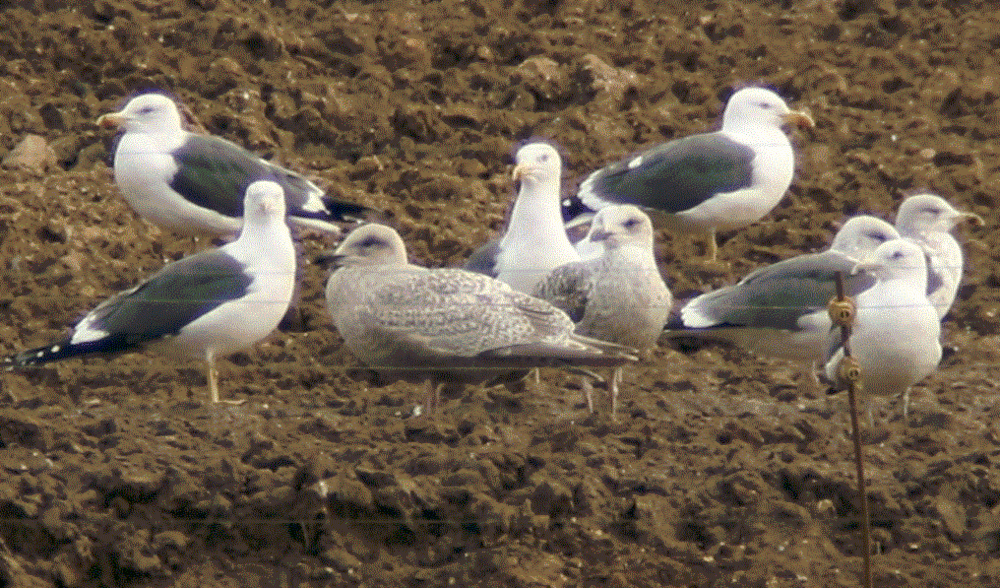 Thayer's Gull, Tidpit, Hampshire (Mark Leitch).
Not too far away on the outskirts of London, the American Horned Lark remained faithful to the causeway bank at Staines Reservoirs throughout, while in Devon, the Italian-type Sparrow was still in East Budleigh on 9th.

American Horned Lark, Staines Reservoirs, Surrey (Richard Willison).
This week's only Pacific Diver report concerned the reappearance of the adult at Tawin, Co Galway, its first showing since early January 2017 when it was seen offshore at the same site. There was no sign of the Pendower Beach, Cornwall, bird and no news either of the adults previously at Crookhaven, Co Cork, or Mount's Bay, Cornwall. However, the Pied-billed Grebe was still on show at Loch of Spiggie, Shetland, on 11th. One new addition to the cast was a possible Holboell's Red-necked Grebe off Aird Mhor, Barra, Outer Hebrides; present since January, the identification of this Nearctic subspecies only came to light once images were published on social media on 8th.
A single Richardson's Cackling Goose was reported from Islay, Argyll. A Red-breasted Goose was among Barnacle Geese at Sedburgh, Cumbria, on 10th and Black Brants were noted in Norfolk, Essex and Dorset. All three of this week's Snow Geese were presumably of suspect origin, with birds logged on Anglesey and in Ceredigion and Devon (two).
Eight drake American Wigeon were all in Britain and included a new bird at March Farmers, Cambs, on 11th and another back at Wheldrake Ings, North Yorks, on 9th. Green-winged Teal totalled nine individuals, with six in England and one apiece in Northern Ireland, the Republic of Ireland and Scotland.
Just one Lesser Scaup was on show this week: the usual drake at Dozmary Pool, Cornwall. Ring-necked Duck just scraped into double figures, with 10 sites hosting birds. These included a new female at Lough Yganavan, Co Kerry, on 13th and two drakes together at Kiltiernan Turlough, Co Galway, as well as English records from Essex, Devon and Ham Wall, Somerset, the latter also hosting the lingering Ferruginous Duck. Other 'Fudge Ducks' included the regular drake at Blashford Lakes, Hants, and the County Durham bird still at Washington WWT.


Ring-necked Duck, National Wetlands Centre WWT, Carmarthen (John Davis).
The Black Scoter prolonged its stay off Rossbeigh, Co Kerry, this week, while a total of 10 Surf Scoter were reported, including six at four Irish sites, the trio still off Porthpean, Cornwall, and one off the Conwy coast. Just a single King Eider made it onto our news page this week: the female at Ynyslas, Ceredigion.
There was a strong south-west bias to the 15 sites that logged Western Cattle Egrets this week, with groups of five at Birkdale, Lancs, and Abbotsbury, Dorset. A dozen sites registered Glossy Ibises, including three together at East Coast NR, Co Wicklow, and new fly-overs at Hornsea Mere, East Yorks, on 7th and St Aidan's RSPB, West Yorks, on 12th.
There was no sign of last week's Taiga Merlin in the Thurso area, despite at least one or two local birders being quite active in the area during the week. A white-morph Gyr Falcon was uncharacteristically photographed sitting on a road at Bunowen, Co Galway, in the early hours of 13th. The adult Rough-legged Buzzard was again noted near Thorney Toll, Cambs, on 10th and the usual bird remained at Haddiscoe Island, Norfolk, all week. The Snowy Owl reappeared at the north end of Tresco, Scilly, from 9-11th.
A Bonaparte's Gull was a good find at the larid hot-spot of Killybegs, Co Donegal, on 12th, where it remained until the following day, alongside upwards of 30 Iceland and 20 Glaucous Gulls. Rather surprisingly, it's a first for this north-west Irish county. Elsewhere, the adult Bonaparte's was again at Cardwell Bay, Clyde, from 12th and the usual adult toured the usual sites in Devon.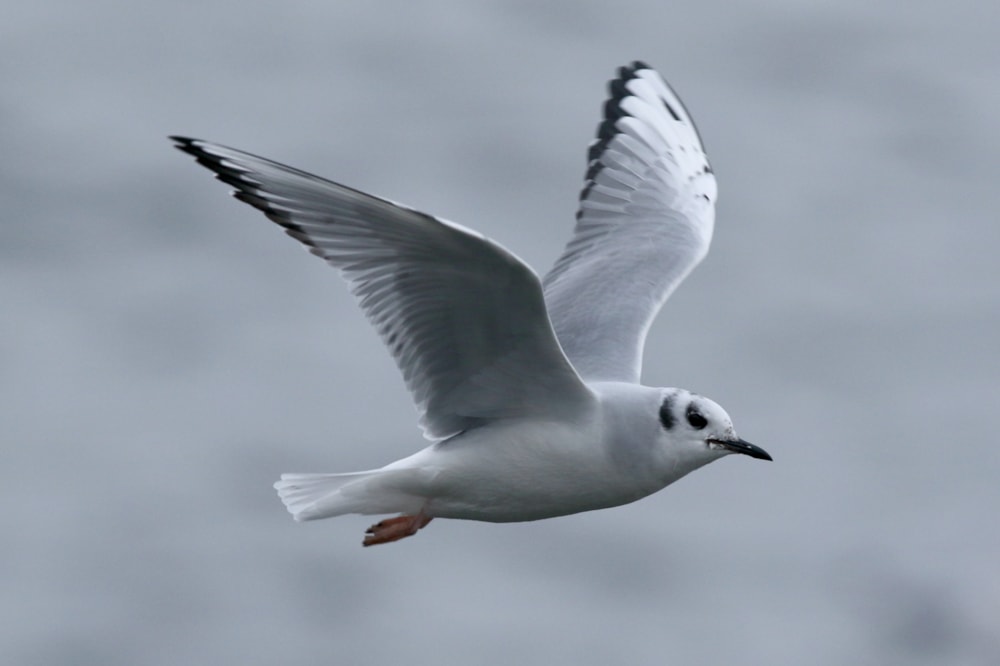 Bonaparte's Gull, Killybegs, Donegal (Richard Bonser).
An adult Ring-billed Gull was a surprise discovery at Thames Barrier Park, London, on 11th, and was the first record in the capital since the legendary Isle of Dogs bird finally disappeared in August 2009. The Hampshire bird was seen in fields at Tidpit on 10th, the first time it has been seen away from Blashford Lakes, where it has been roosting now for a number of years. Elsewhere, a first-winter stuck around in Cornwall and the adult was again at Strathclyde Loch, Clyde. Irish records included three birds in Co Kerry, two in Co Cork, three adults together at Nimmo's Pier, Co Galway, singles in Cos Louth, Dublin, Wicklow and Sligo. Glaucous and Iceland Gulls amassed 166 and 157 reports respectively, while around 15 Kumlien's Gulls were logged, including a juvenile seen in Staffordshire and Cheshire.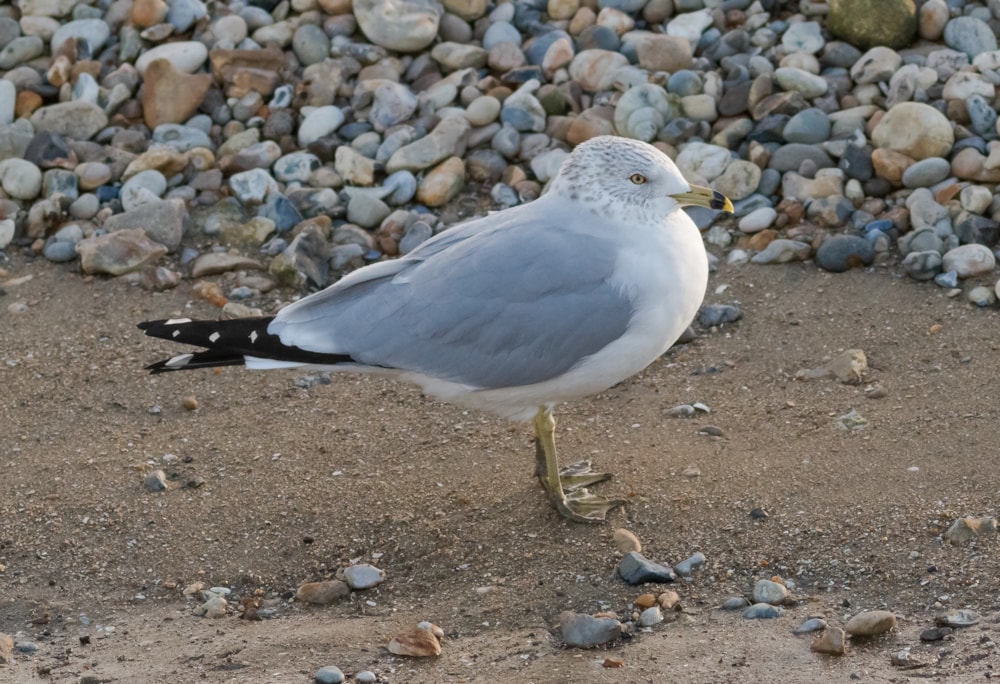 Ring-billed Gull, Thames Barrier, London, Greater (Dante Shepherd).
Content continues after advertisements
The Stilt Sandpiper continued at Stanpit Marsh, Dorset, to 12th, while the Spotted Sandpiper hung around at Holme Pierrepont, Notts, all week and the Long-billed Dowitcher was reported again at Oare Marshes, Kent, on 10th; the Temminck's Stint was also still at Pulborough Brooks, West Sussex.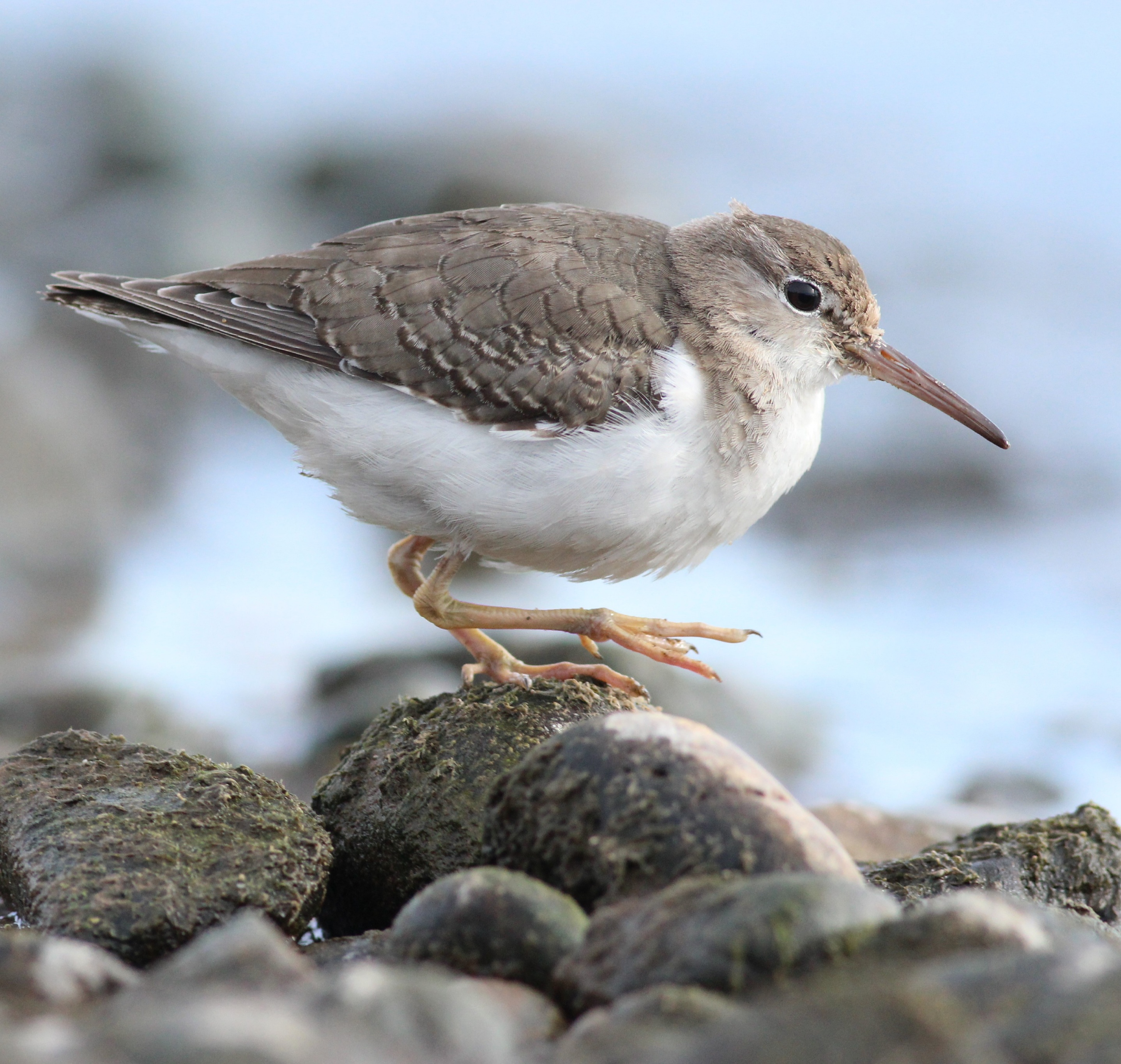 Spotted Sandpiper, Holme Pierrepont, Nottinghamshire (Toby Carter).
With two birds on show at both Kelling and Letheringsett, Norfolk was the place to be for Coues's Arctic Redpolls. Elsewhere, one was on Whalsay, Shetland, from 7th and another remained near Aldbrough, Suffolk. Familiar flocks of Parrot Crossbills were still in residence in Berkshire, Hertfordshire, Suffolk, Norfolk and Derbyshire.
Something of a surprise was a Bluethroat at Eastbourne, East Sussex, from 7th – this the second wintering individual in as many winters, after last year's extremely popular bird in Lincolnshire.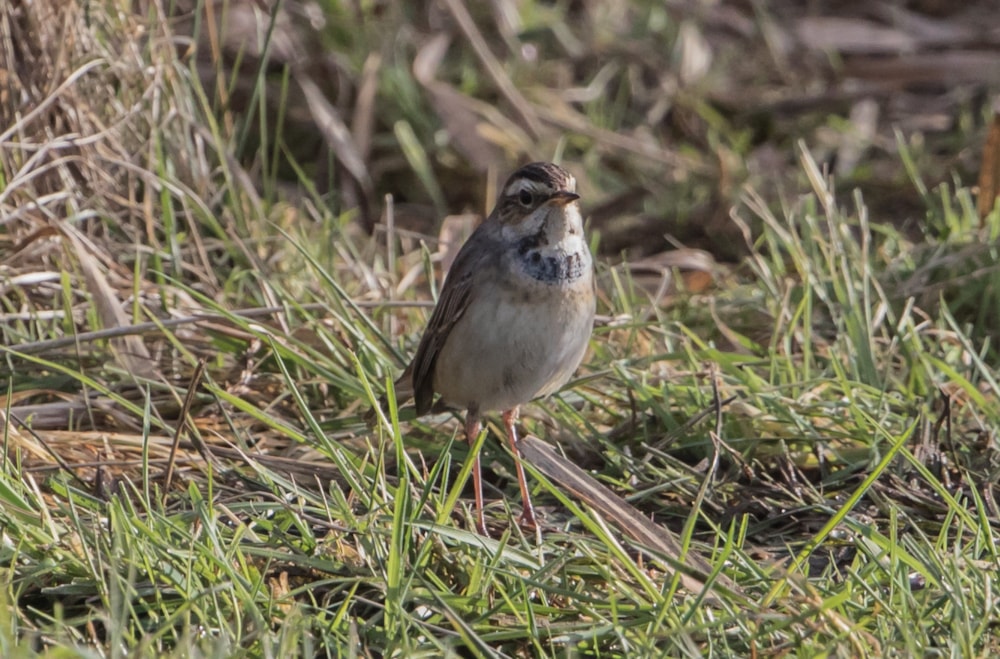 Bluethroat, Eastbourne, East Sussex (Rachel Hazlehurst).
Other bits and pieces included the lingering Little Bunting still at Walthamstow Reservoirs, London, where a European Serin was also reported on 10th, and the Rosy Starling at Easington, East Yorks, plus around a dozen Great Grey Shrikes and the regular Eurasian Penduline Tit at Longford, Glos.

Eurasian Penduline Tit, Longford, Gloucestershire (Brian Anderson).
Western Palearctic
A drake Stejneger's Scoter was found off Eskebjerg, Denmark, on 7th, where there was also a Black Scoter on 9th; another Black Scoter remained off Schönberger Strand, Germany, on 12th.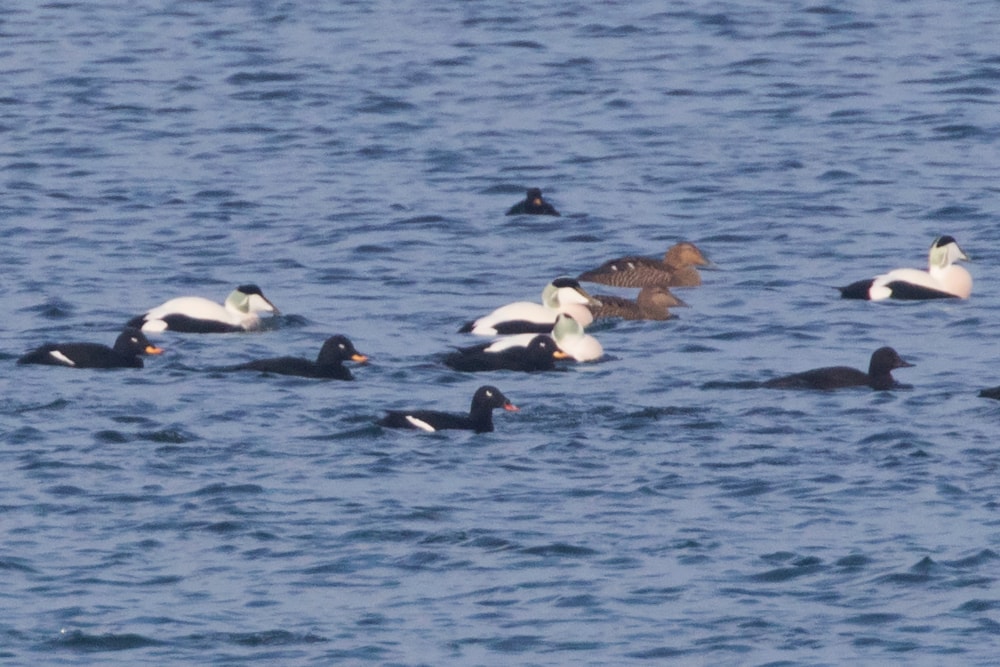 Stejneger's Scoter, Eskebjerg, Zealand (Christian Leth).
Extraordinarily, the Mealy Redpoll at Pamplona on 10th represents a first for Spain, if accepted. In France, a couple of Pine Buntings were seen north of Marseille at Cadenet on 10th. Being unringed and fully winged, a Marbled Duck attracted attention and the usual discussion about origins on the outskirts of Bruges, Belgium, while the Pygmy Cormorant remained in Brussels and, just over the Dutch border, the Ross's Gull continued at Vlissingen. Elsewhere in The Netherlands, an Eastern Black Redstart was seen close to the German border and a Black-throated Thrush remianed nearby at Scheemda. Both the Greater Yellowlegs and American Black Duck remained in southern Sweden.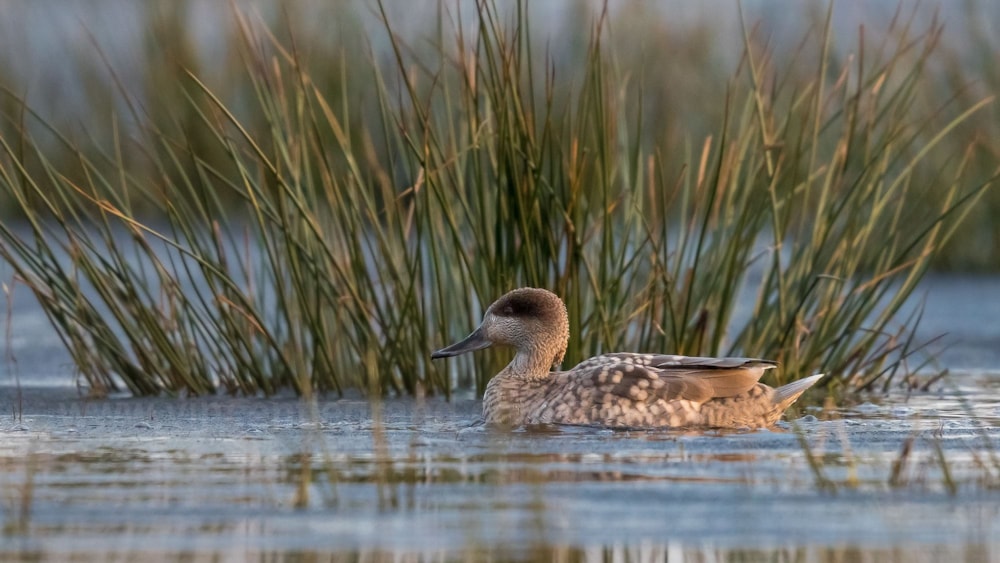 Marbled Duck, Bruges, West Flanders (Vincent Legrand).
Out in the mid-Atlantic, the Redhead lingered on Terceira, Azores, while Fuerteventura held onto its Dwarf Bittern and up to six Tristram's Warblers. The Semipalmated Plover also continued its presence on Tenerife.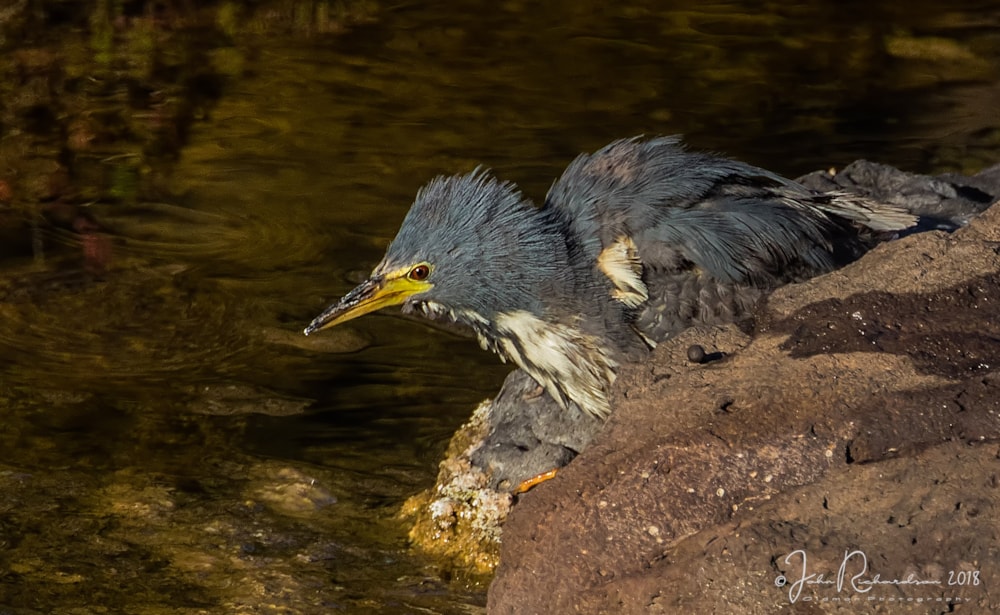 Dwarf Bittern, Llanos Pelados, Fuerteventura (John Richardson).