With the wind swinging to the east, birders between Shetland and Kent were on red alert for Pine Grosbeaks this week – but, alas, it hasn't yet happened, despite large numbers still plaguing southern Scandinavia.
It was nonetheless a good week to be in the field if you fancied finding a Hume's Leaf Warbler, as the dozen individuals seen over the seven days demonstrated. Impressively, nine of these were on the English east coast between North Yorkshire and Suffolk.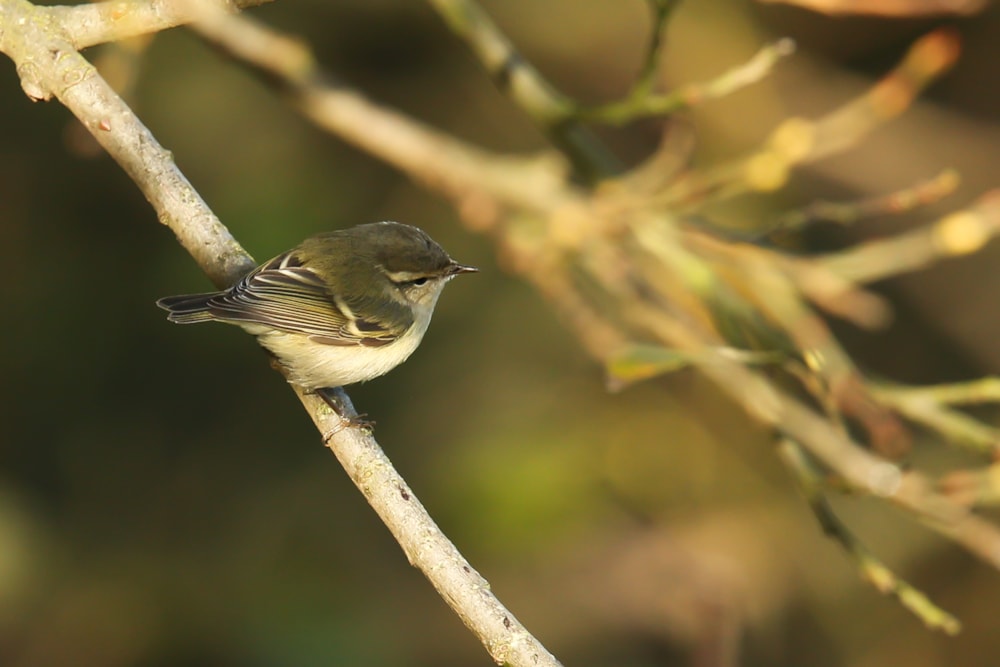 Hume's Leaf Warbler, Bempton Cliffs RSPB, East Yorkshire (Lee Gregory).
In addition to last week's birds at Tarbat Ness, Cape Clear and Scarborough, birds were found at Stiffkey, Norfolk, and Flamborough Head and Bempton Cliffs on 6th, with four more (at Dunwich and Lowestoft, Suffolk, Holkham Pines, Norfolk and Easington, East Yorks) appearing on 9th. A second was then found in Lowestoft on 10th and a likely candidate was on Scilly on 12th. A couple of other 'probables' were seen, and you can only wonder what the true number of arrivals was.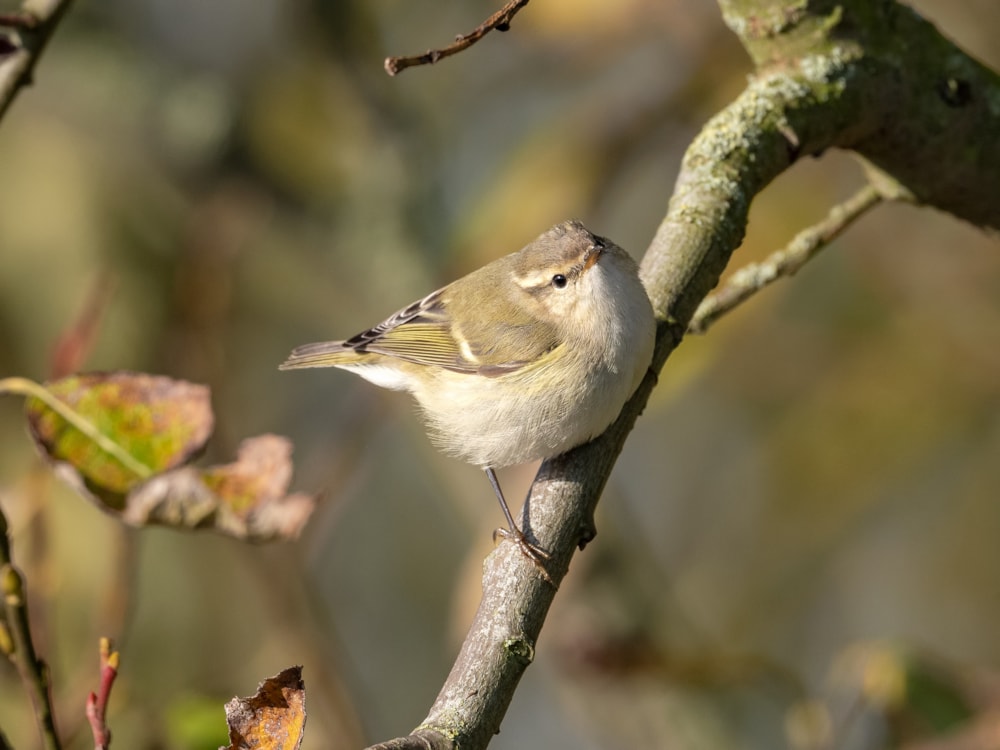 Hume's Leaf Warbler, Bempton Cliffs RSPB, East Yorkshire (Brian Martin).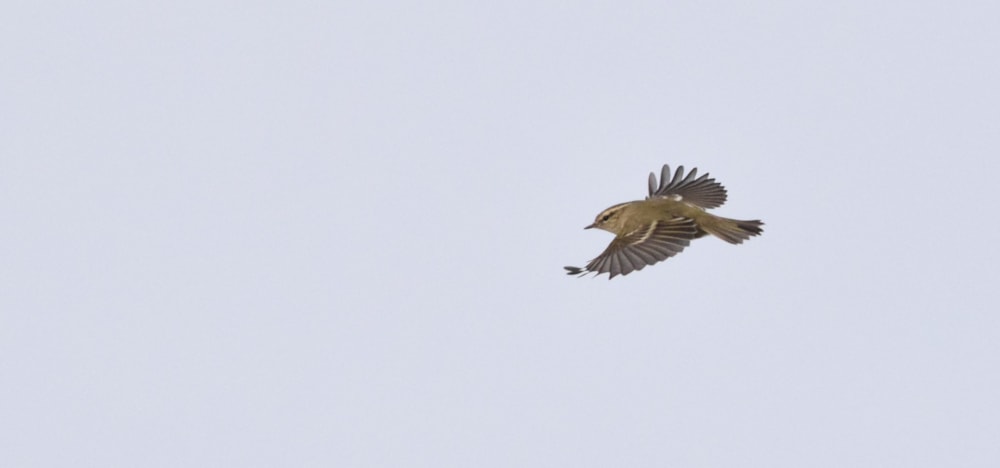 Hume's Leaf Warbler, Easington, East Yorkshire (Jacob Spinks).
The best individual new arrival was the autumn's second Siberian Rubythroat – a female on North Ronaldsay on 6th (and again briefly the following morning). It's no exaggeration to say that this species is now an annual vagrant in Britain – or at least the Northern Isles – but 2019 is a landmark in that it's the first time that more than one individual has been seen in a single calendar year.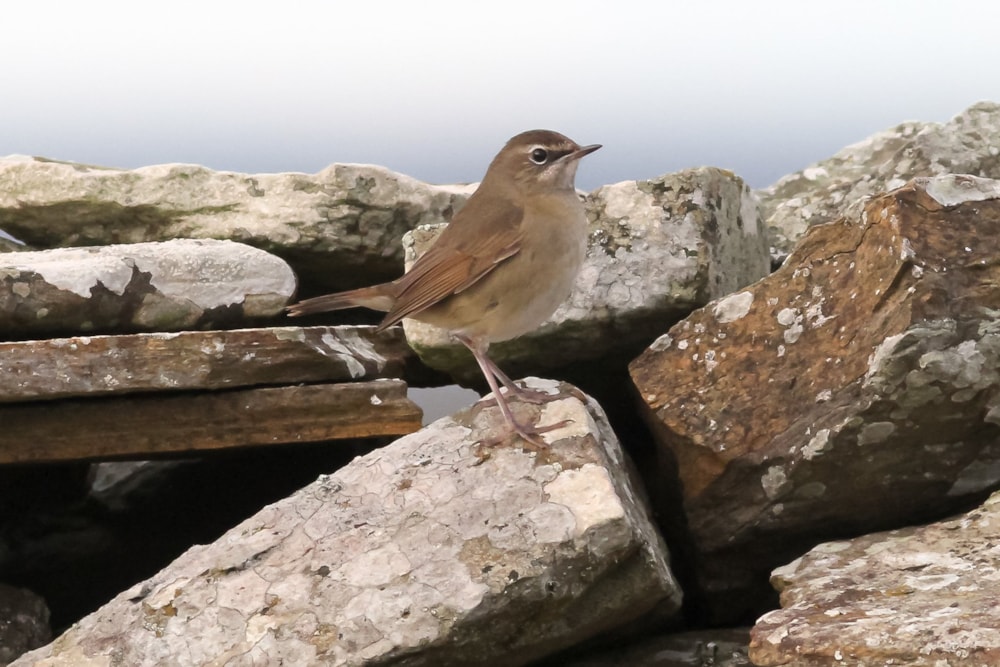 Siberian Rubythroat, North Ronaldsay, Orkney (Dante Shepherd).
Well twitched over the weekend was an Eastern Yellow Wagtail at Walberswick NNR, Suffolk. With news having come out on Thursday (by which point the bird had been present 11 days), it became increasingly reliable on subsequent days. It certainly seems that, as birders become increasingly honed in on its identification, this taxon is perhaps little more than an annual vagrant … it was seen alongside at least a couple of different Yellow Wagtails, including one which looked a good shout for a Grey-headed Wagtail.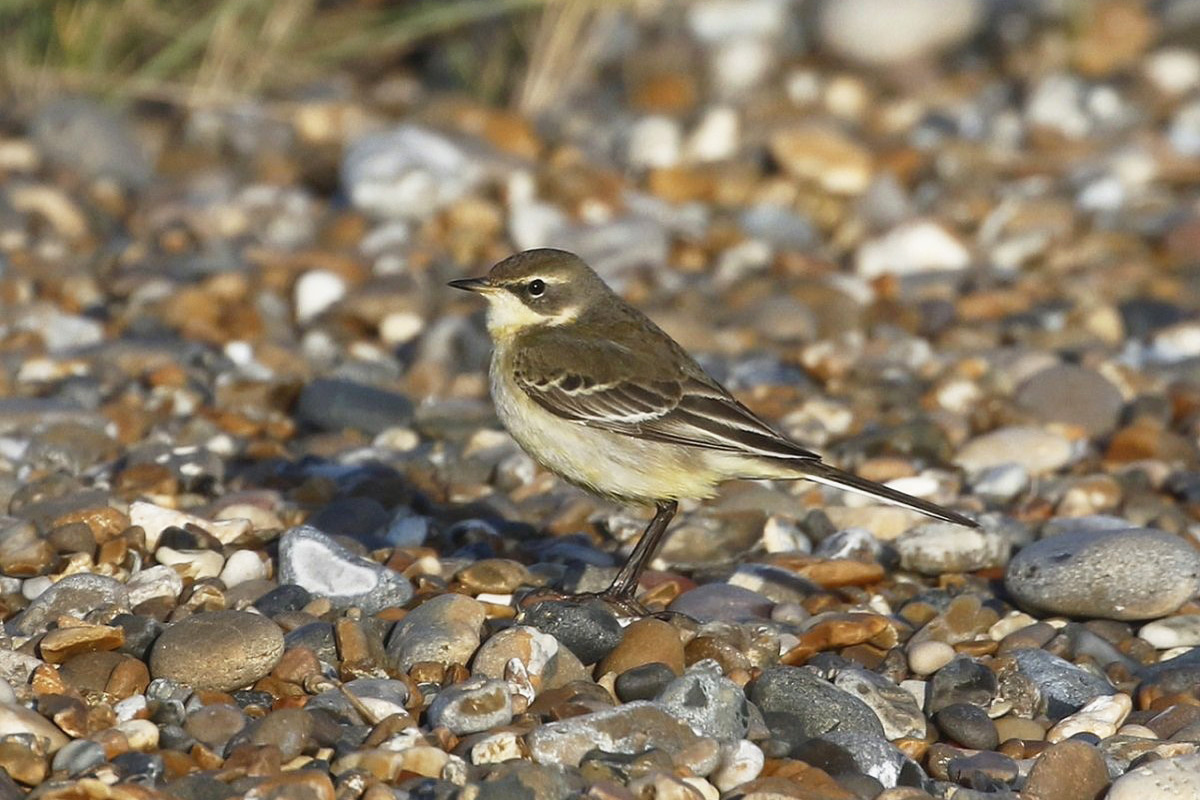 Eastern Yellow Wagtail, Walberswick NNR, Suffolk (Rob's Birding).
However, it was the relocation of the Steller's Eider on 6th that was the highlight of the week. After a couple of teasing appearances in the previous week, the bird has become more reliable this time out. Present on Westray daily from 6-8th, it moved across to the western shore of Papa Westray on the afternoon of the latter date and has remained there ever since, occasionally being difficult with tidal conditions but seemingly content to exploit the rich feeding opportunities around the island's coast.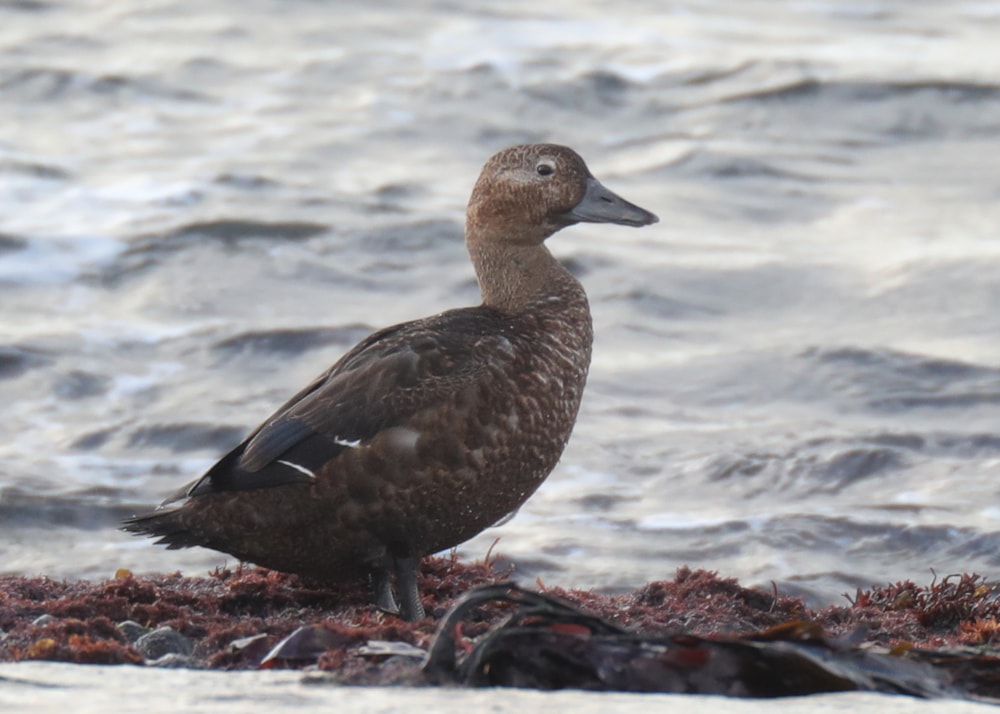 Steller's Eider, Papa Westray, Orkney (Graham Jepson).
In fact, Orkney very much dominated the highlights section this week, with a fine Blue Rock Thrush being discovered in the quarry at Lamb Holm on 8th, where it lingered to at least 10th. This is the first record for the archipelago and just the second for Scotland, following a bird at Skerryvore Lighthouse in June 1985 – so it was no surprise to see plenty of Scottish listers make a move for it over the weekend. Could it have been the Scilly bird relocating? Who knows, but what is for sure is that we have been treated to a glut of records of this striking thrush in recent times.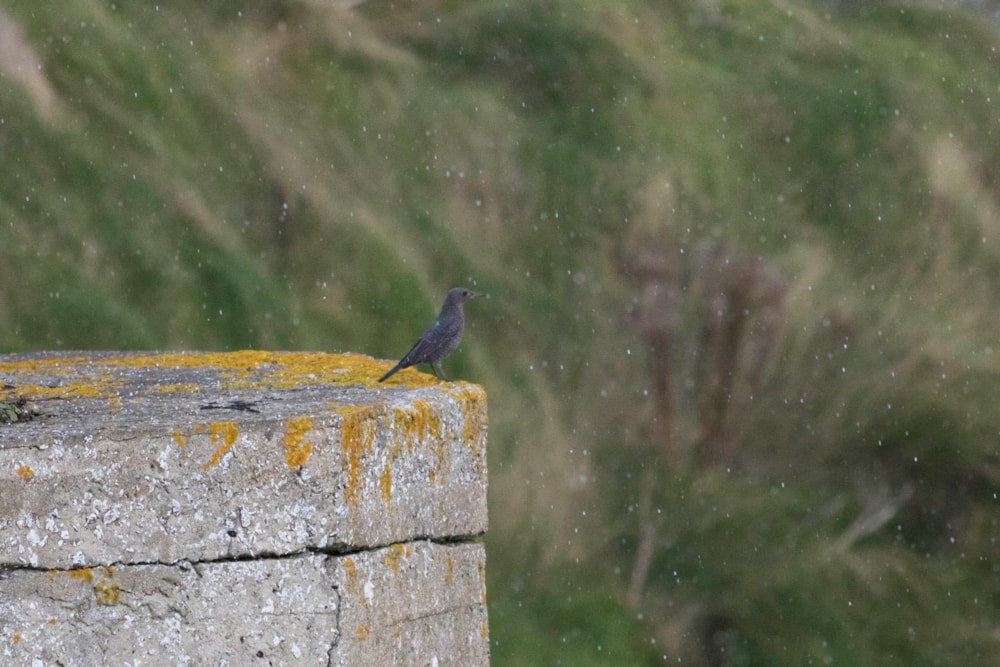 Blue Rock Thrush, Lamb Holm, Orkney (George Gay).
At the opposite end of the country, the Paddyfield Pipit remained in its favoured field at Sennen, Cornwall, throughout the week. The debate over its origins shows no signs of abating, though, and will likely rumble on for the duration of the bird's stay (and long after it's gone). Even though the species is without precedent in Europe, buying into any of the alternative theories other than it being of wild origin takes some doing. Also in the same field was the American Buff-bellied Pipit, which showed equally well at times, but could go missing for periods.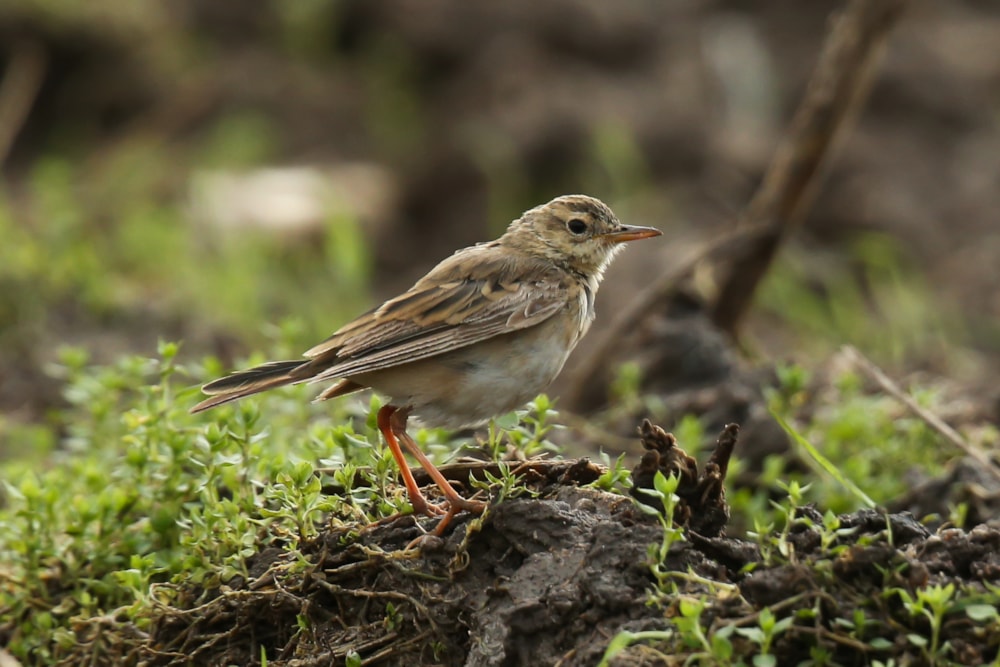 Paddyfield Pipit, Sennen, Cornwall (Lee Gregory).
With the nights having drawn in and the temperatures crisp, it seems a long time ago now that this column was deluged with thrilling North American landbirds. However, the appearance of a Rose-breasted Grosbeak on St Mary's, Scilly, on 7th was a reminder that there is still the chance of the odd mega passerine from across the Atlantic in the coming weeks. A first-winter Brown Shrike – the autumn's fifth – was also found on St Mary's late on 6th. Present again early on 7th, it then conducted a disappearing act similar to the grosbeak, and wasn't seen again.
Lightning threatened to strike twice when a male Eastern Black Redstart was discovered on the Cleveland coast between Boulby and Skinningrove on 9th. However it was not to be, for it proved a one-day wonder – quite unlike the famous bird of winter 2016-17, which lingered at Skinningrove from October through to March.
The American White-winged Scoter was seen regularly this week, including right alongside the Surf Scoter also lingering there and making for some memorable images. Another drake Surf Scoter flew past Thurlestone, Devon, on 8th, and the Black Scoter was again off Cocklawburn, Northumberland, on 6th. The drake King Eider was seen off the Nairn coastline at Kingsteps on 9th.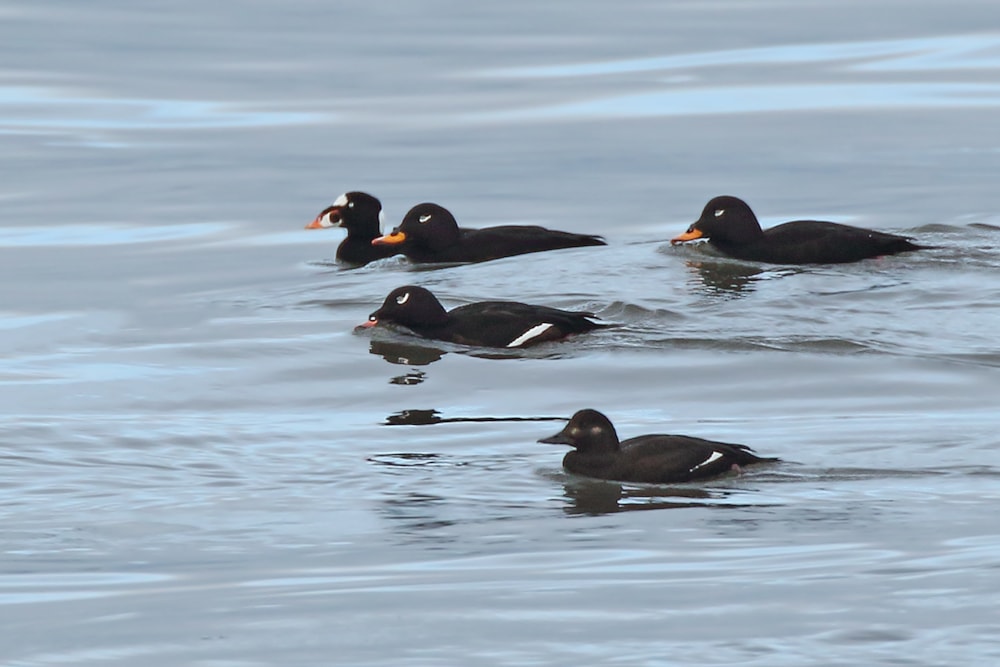 American White-winged, Surf and Velvet Scoter mash-up, Musselburgh, Lothian (Tom Tams).
As well as the drake Lesser Scaup still showing at close range on the boating lake at Helston, a second individual – a young female – was found in Cornwall at Stithians Reservoir on 10th. The drake also lingered at Chew Valley Lake, while the Co Mayo drake moved from Carrowmore Lake to Cross Lough. Two drake Ring-necked Duck at Lough Gara, Co Sligo, had increased to four, including three drakes, by 10th. A pair was also back on Tiree, Argyll, on 8th, while the rest of the week's 13 birds were in Co Clare (two), Co Wexford, Dorset, Essex and Shetland. An unringed drake Ferruginous Duck spent the day at Papercourt Gravel Pits, Surrey, on 11th.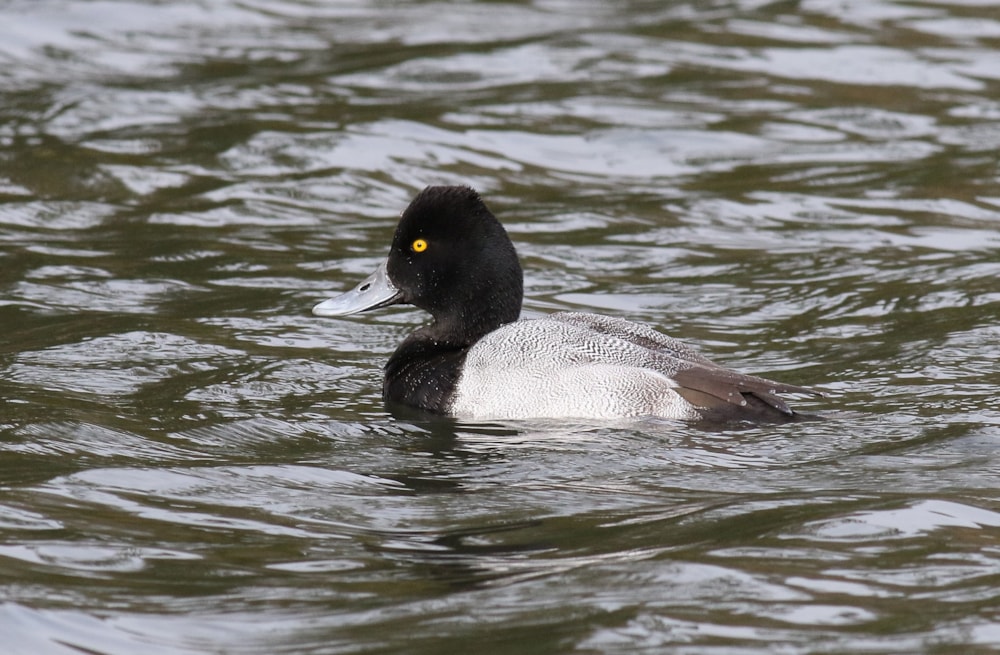 Lesser Scaup, Helston, Cornwall (Robert Dowley).
The week's three American Wigeon involved returning drakes in Northumberland, Highland and Co Donegal. Green-winged Teal were more numerous, with the seven noted including new males at Wall Farm, Shropshire, and Wacker Quay, Cornwall, on 11th. The Clyde Blue-winged Teal was last reported on 6th, but another was found at Man Sands, Devon, on 7th and lingered thereafter.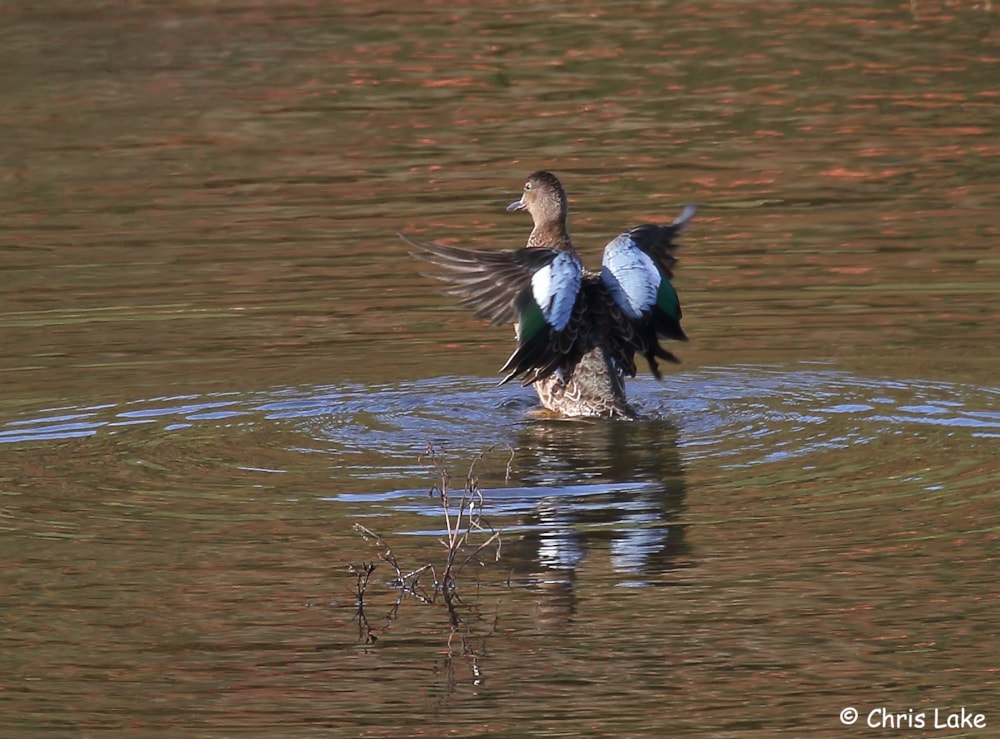 Blue-winged Teal, Man Sands, Devon (Chris Lake).
The blue-morph Snow Goose was still at Loch of Skene, Aberdeenshire, and was joined on a second on 10th. Unsurprisingly, the week's five Black Brant were in East Yorkshire, Lincolnshire, Norfolk, Essex and Dorset.
Crookhaven's wintering Pacific Diver was reported again on 12th, while at least seven White-billed Divers were off Papa Westray on 10th, reconfirming the seas here as the species' winter hot-spot in British waters.
The Little Bittern remains at Titchwell RSPB, Norfolk, although is only being glimpsed in flight on occasion – there were reports on 9th and 12th. Five Glossy Ibises were seen as far north as Anglesey and West Yorkshire. One of the introduced White Storks was seen at a couple of localities in Somerset.
Content continues after advertisements
It seems a few Rough-legged Buzzards arrived in the brisk easterlies this week, with at least seven in East Yorkshire, Lincolnshire, Cambridgeshire and Norfolk.
Once again it was the Short-billed Dowitcher that proved the highlight, being seen again at Dundalk regularly to 11th. Long-billed Dowitchers seem fairly settled in Devon and Northumberland at present and both may well go on to winter; another was again on Tiree on 8th.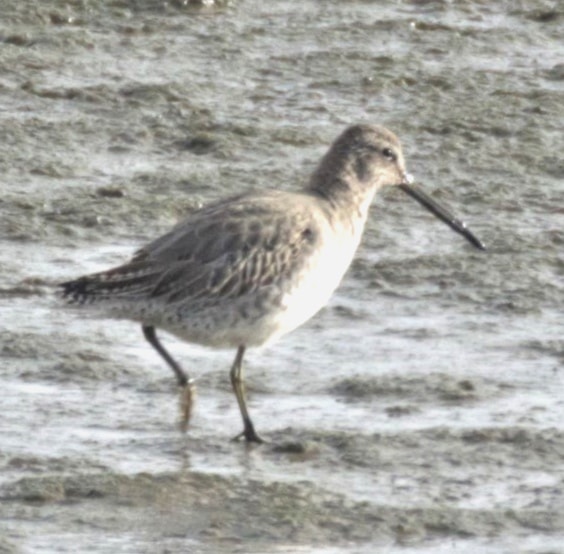 Short-billed Dowitcher, Dundalk, Louth (Gerry O Neill).
Up to eight White-rumped Sandpipers were in the Myroe Levels and Roe Estuary area of Co Derry, while there were also a couple on Co Mayo's Mullet peninsula and singles in Cos Cork and Wexford. In Scotland, one was at Skinflats Lagoons, Forth, on 10th and a couple were on South Uist. The Baird's Sandpiper, meanwhile, lingered to at least 10th at Ballinskelligs, Co Kerry. Cambridgeshire's American Golden Plover was seen again at Littleport on 6th, with others in Cos Mayo and Wexford.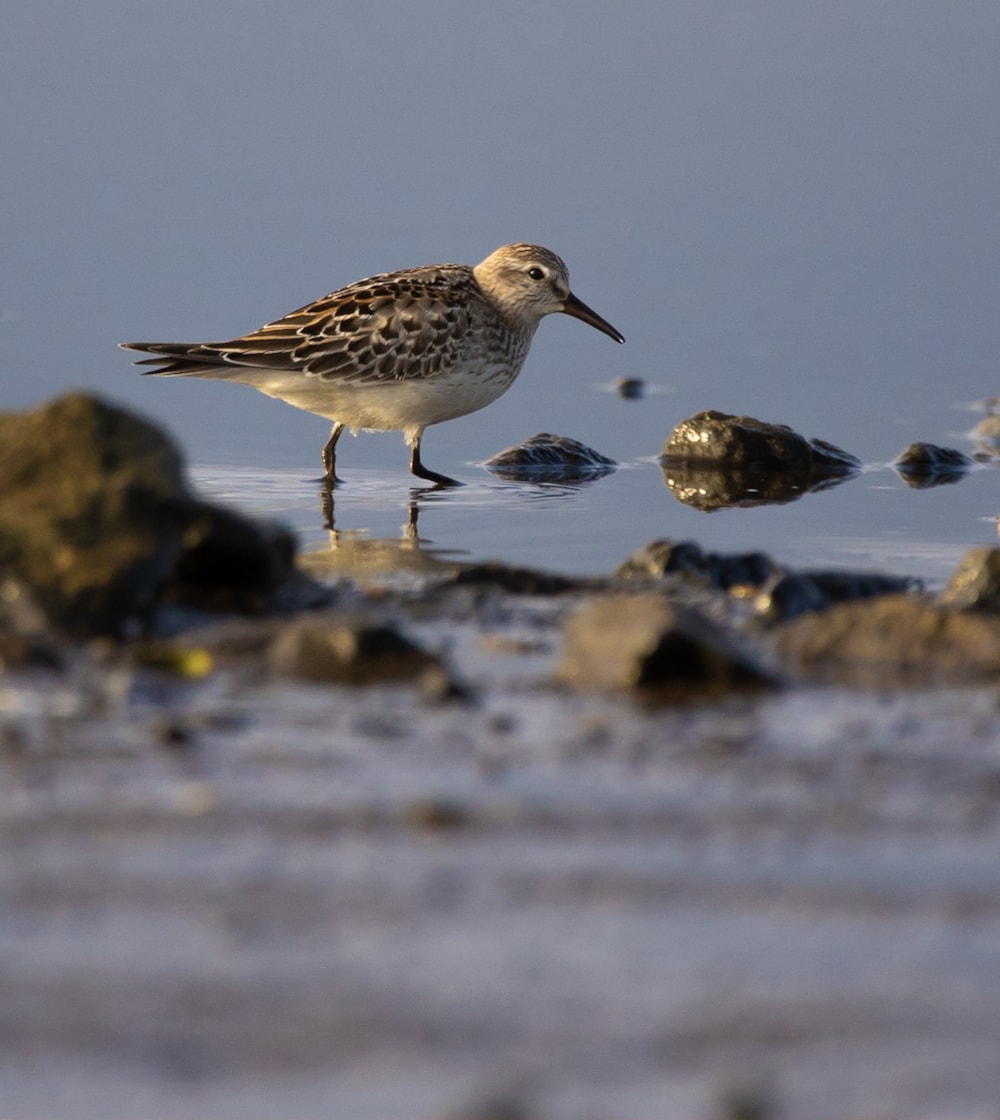 White-rumped Sandpiper, Myroe Levels, Londonderry (Jonathan Rosborough).
The week's only Ring-billed Gull was an adult at Annagh Beach, Co Mayo, on 12th. Glaucous Gulls were somewhat reduced on the previous week, with 15 sites logging the species. Iceland Gulls barely climbed out of double figures. A near-adult Caspian Gull at Rosscarbery, Co Cork, on 10th was a great Irish record, while 25 British sites produced the species.
Curiously, three of the week's four Hoopoes were in Scotland – birds were at Reiff, Highland, Foveran Links, Aberdeenshire, and on South Ronaldsay. To the south, one was near Lady's Island Lake, Co Wexford. The late Wryneck was again re-trapped at Portland Bill, Dorset, on 8th. A Pallid Swift was briefly over Sidestrand, Norfolk, on 8th.
Two new Olive-backed Pipits arrived on 8th, at Gibraltar Point, Lincs, and on the Farne Islands, Northumberland. The latter lingered into a second day. Half a dozen Richard's Pipits were seen in England, with a seventh on Jersey.
Another week, another Isabelline Wheatear … the autumn's ninth proved confiding on the sea bank at Cley Marshes, Norfolk, from 10th. The Bluethroat was last reported from Spurn on 8th, but a presumed Siberian Stonechat (maurus) lingered south of Easington from 9th. A brief Black-bellied Dipper at Hilfield Park Reservoir, Herts, on the afternoon of 7th was a bit of a surprise.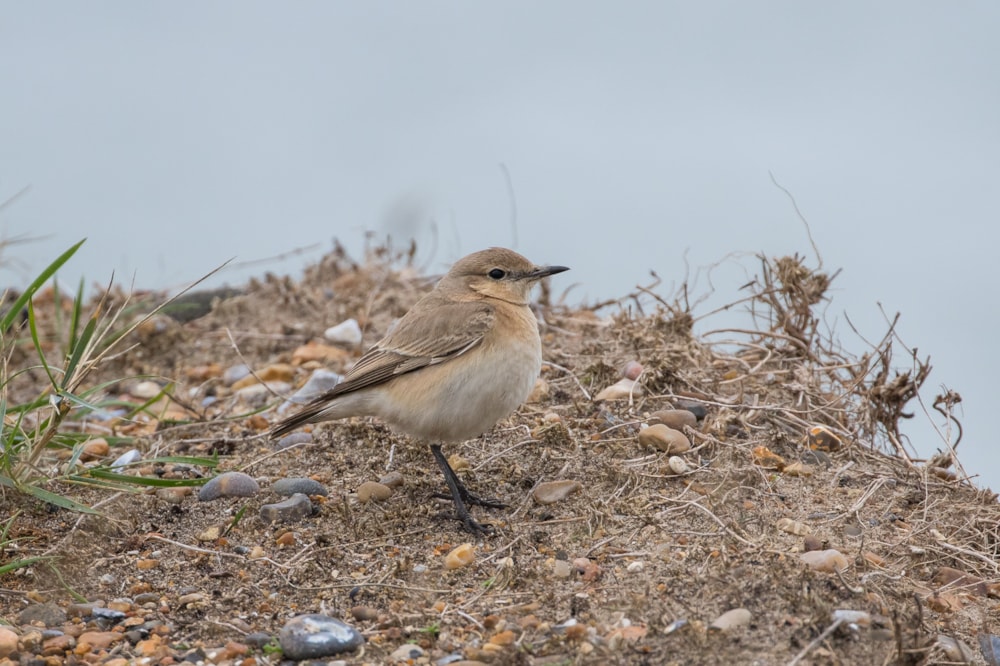 Isabelline Wheatear, Cley Marshes NWT, Norfolk (Jack Morris).
At least 13 Pallas's Warblers were seen, with all but two of these appearing on the east coast between Cleveland and Kent. The exceptions were Cornish records from Porthgwarra and Falmouth. Dusky Warblers were in East Yorkshire, Suffolk, Cornwall and on the Isles of Scilly. Yellow-browed Warblers remained at around 30 sites. The only site to host Barred Warblers this week was Hartlepool Headland, Cleveland, which was treated to a brace of the burly beasts.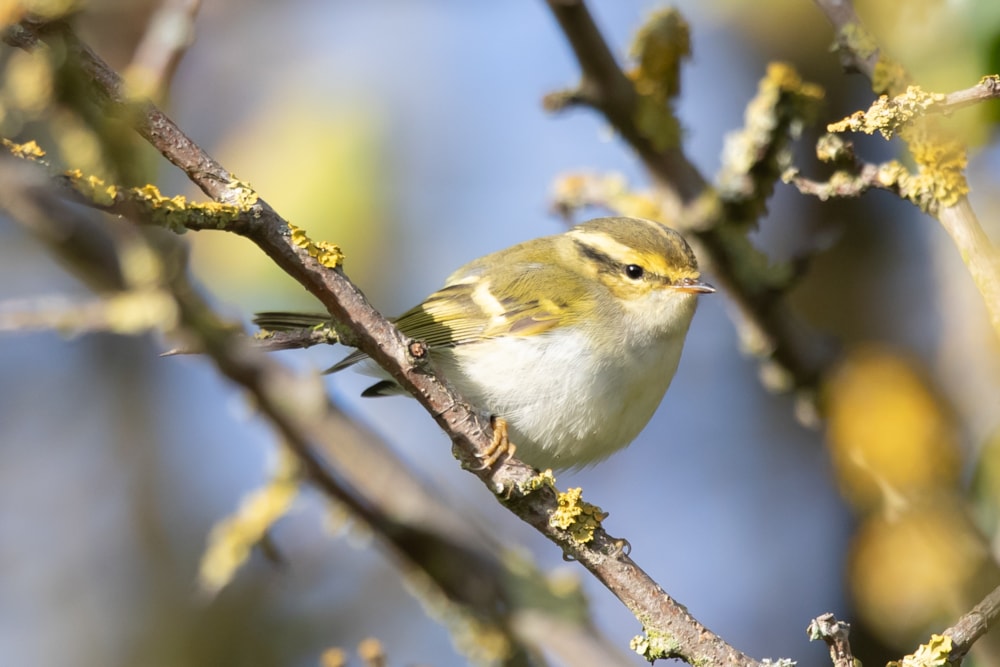 Pallas's Warbler, Kilnsea, East Yorkshire (Simon Knight).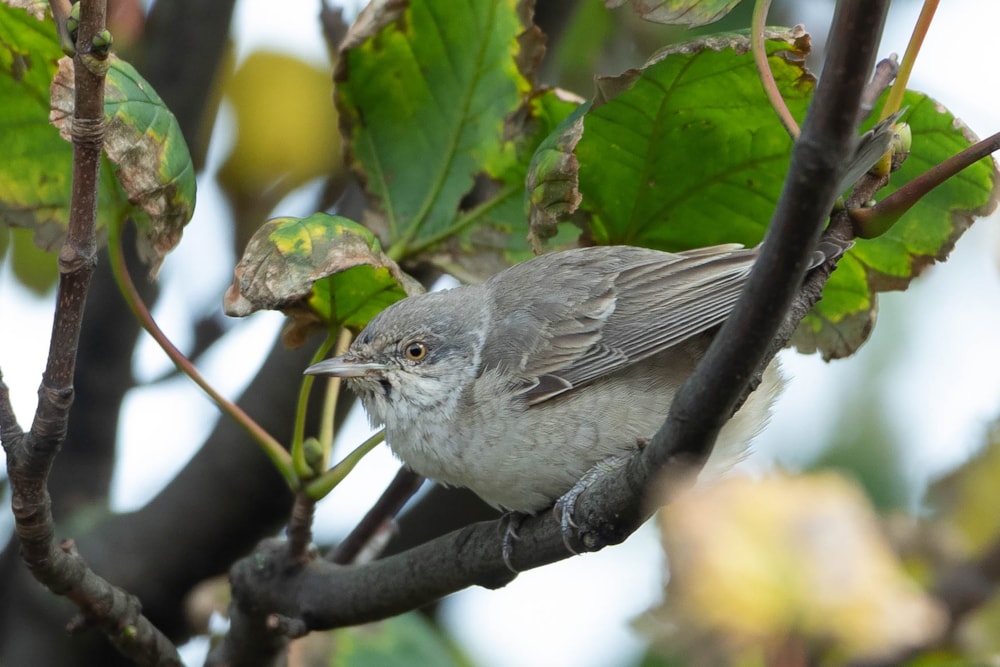 Barred Warbler, Hartlepool Headland, Cleveland (Martyn Sidwell).
Ten Great Grey Shrikes were seen this week, as was a late Common Rosefinch at Valyie, Unst, on 7th. A couple of Two-barred Crossbills were still at Langass, North Uist, on 12th, while one or two Little Buntings were encountered on Portland, Dorset. A young Eurasian Penduline Tit visited Minsmere, Suffolk, for the day on 7th.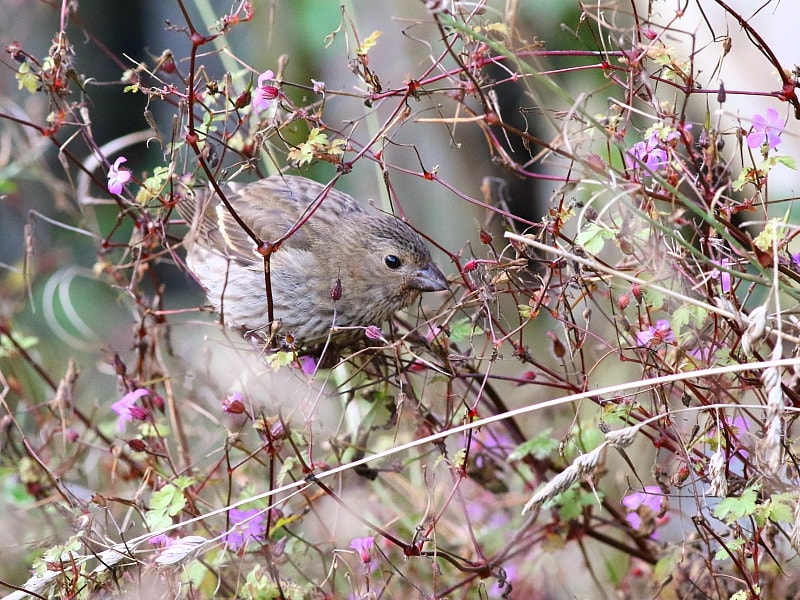 Common Rosefinch, Valyie, Unst, Shetland (David Cooper).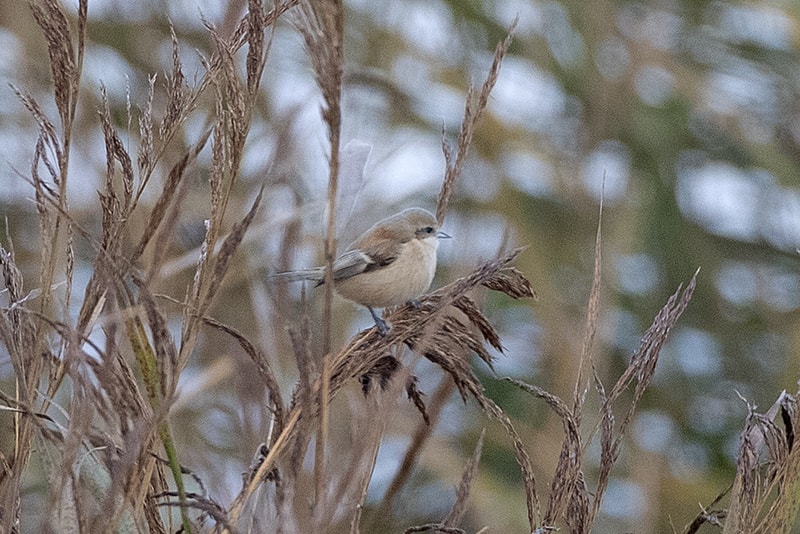 Eurasian Penduline Tit, Minsmere RSPB, Suffolk (Andrew Moon).
Waxwing numbers seem to be building nicely across Scotland, with flocks of 100+ at Forres and 80+ at Hopeman (both Moray & Nairn), as well as 50 in Aberdeen. Further south into England, the species remains consigned to eastern areas and numbers are much lower, but signs that it might be a reasonable winter for the species are at least there.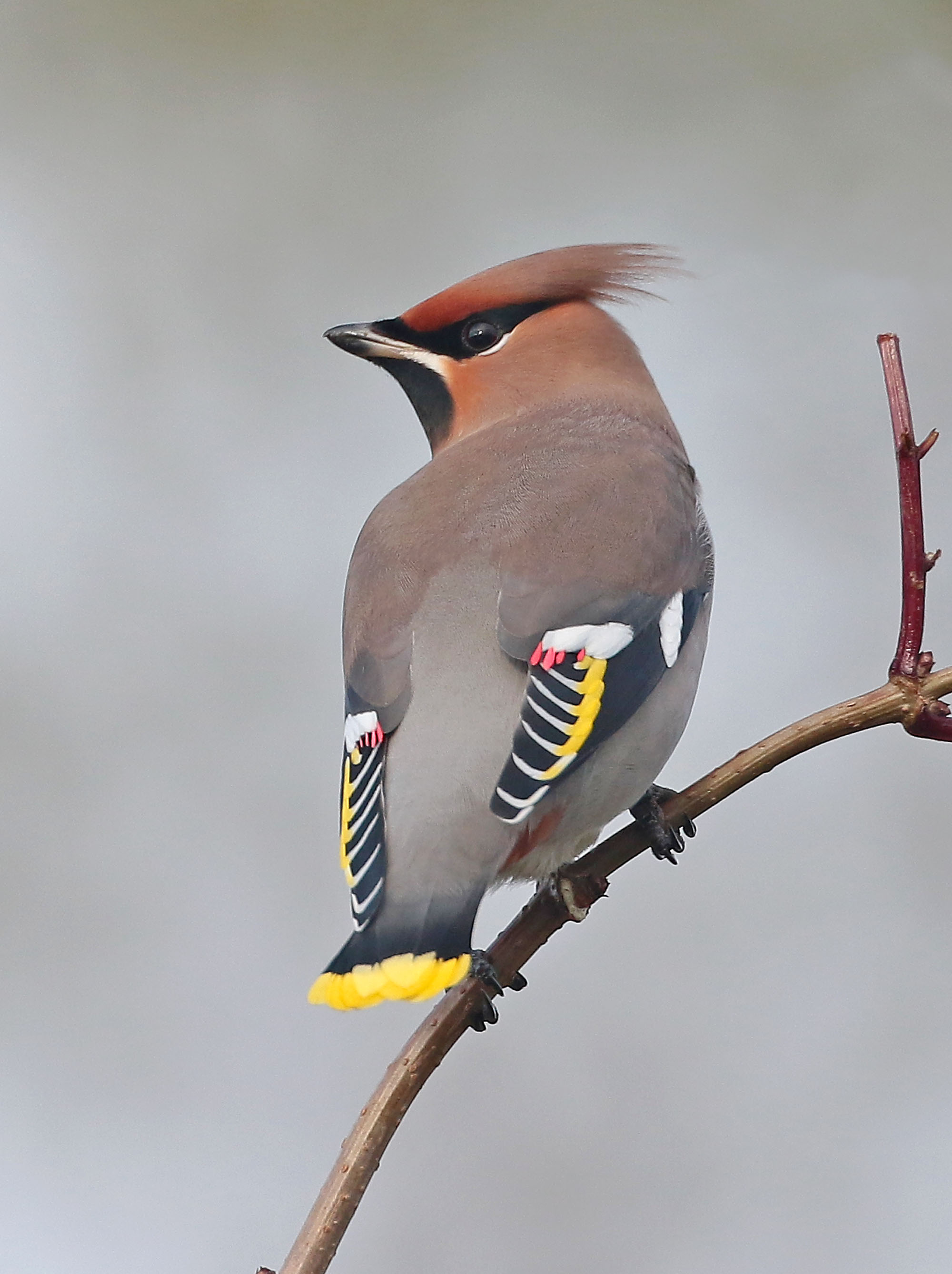 Waxwing, Heacham, Norfolk (Les Bunyan).
Western Palearctic
Late news concerned a perhaps overdue first for Italy: a Rüppell's Vulture was photographed at Alcara li Fusi, Sicily, in October.
A Laughing Gull was new in on Terceira, Azores, where a Hudsonian Whimbrel remained. Another Laughing Gull was still on Gran Canaria and the Dwarf Bittern stuck around another week on Fuerteventura – it's nearly two years now since it was first seen.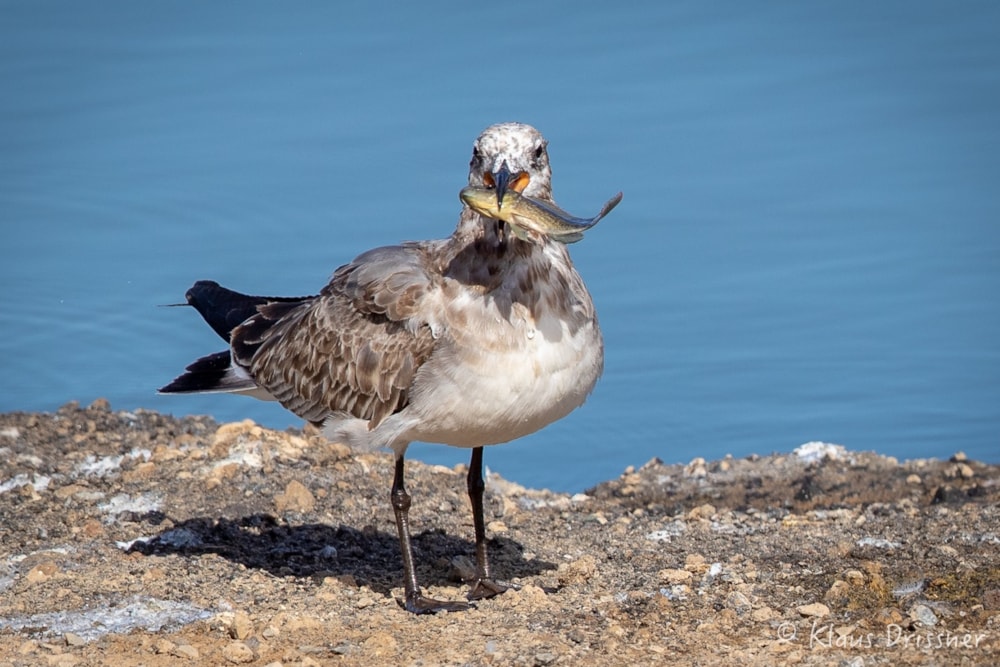 Laughing Gull, Maspalomas, Gran Canaria (Klaus Drissner).
Yet another Brown Booby – a sub-adult – flew past Boucau, on France's Atlantic coast, on 6th. One or two Sociable Lapwings were seen in the centre-east of the country. The extraordinary run of great vagrants on the Belgian coast around Heist-aan-Zee continued with a Dusky Thrush on 9th. The Crested Lark lingered at Apeldoorn, The Netherlands.
A Black Scoter was found on the Baltic coast of Germany at Schleimünde. Denmark's first Taiga Flycatcher was photographed at Gentofte on 10th.
In Sweden, a Black-faced Bunting was found at the north end of Öland on 8th and lingered thereafter. An Eastern Yellow Wagtail was at Ystad on 7th and an Oriental Turtle Dove was at Kristinehamn.
Kuwait's seventh White-tailed Eagle was at Jahra Pools on 7th, while the wintering Lesser Flamingo stayed on at Sulaibikhat Bay.