Another week passes by, this time with a few snippets of excitement to report on. A shining light of positivity was that the recent Ivory Gull, picked up in Stranraer back on 24 January, was successfully released at Stevenston Point, Ayrshire, at lunchtime on Monday 11th.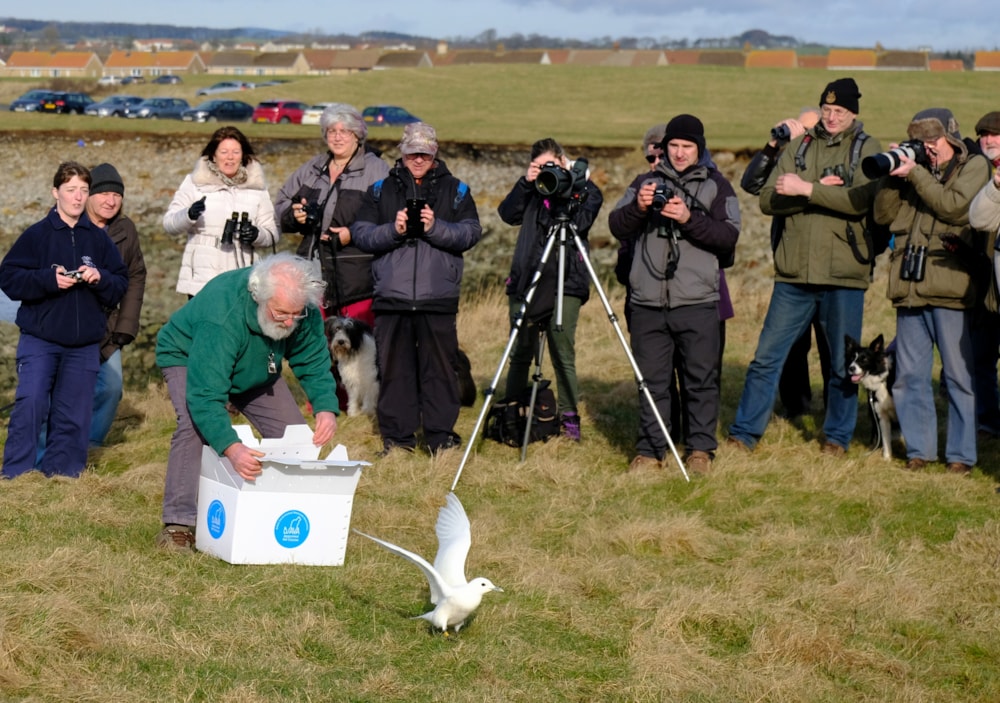 Ivory Gull, Stevenston Point, Ayrshire (Jim Duncan).
After flopping out of its box in a state of panic and bewilderment, it sat in the grass in front of the 150-strong crowd that had gathered to witness its new-found freedom for a matter of seconds before powering off northwards – at least it was heading in the right direction! Here's hoping that it has many months and years of patrolling the Arctic Ocean still ahead of it.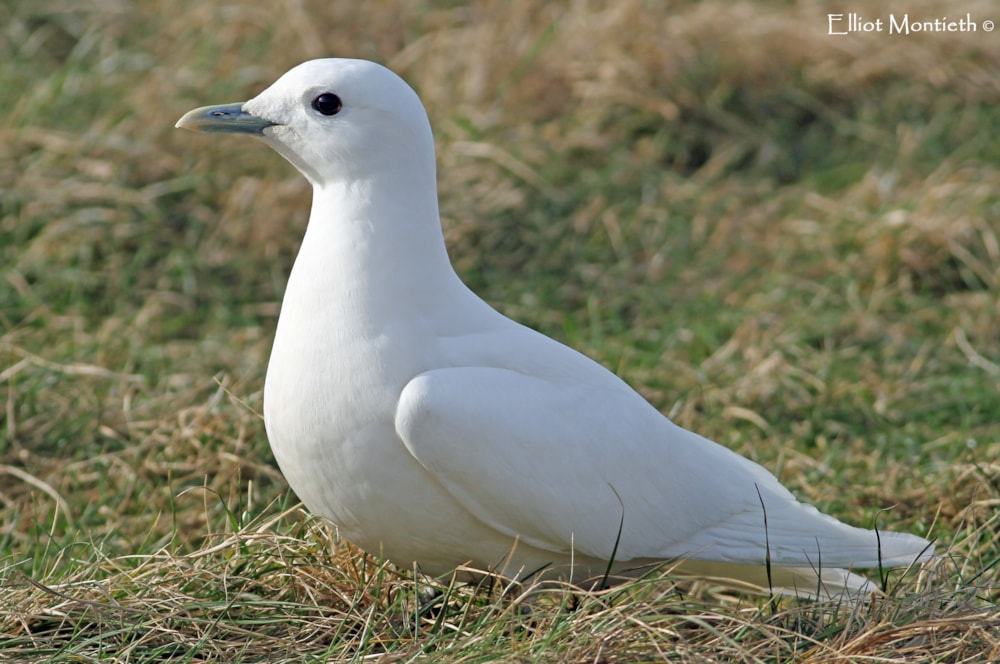 Ivory Gull, Stevenston Point, Ayrshire (Elliot Montieth).
Big news of the week, though, was the late afternoon fly-by of an adult Black-browed Albatross at Lizard Point, Cornwall, during Friday's blowy conditions. If that wasn't enough, the same bird then did further passes of the point the following day – the first came at 08:24, when it drifted west, before it came back east at 16:15. The logical assumption is that this is the famous German bird once again on its way north for the spring, but with last year's bird from Co Kerry confirmed as a separate individual, we'll likely never know for sure. Either way, what a momentous reward for seawatching in mid-February!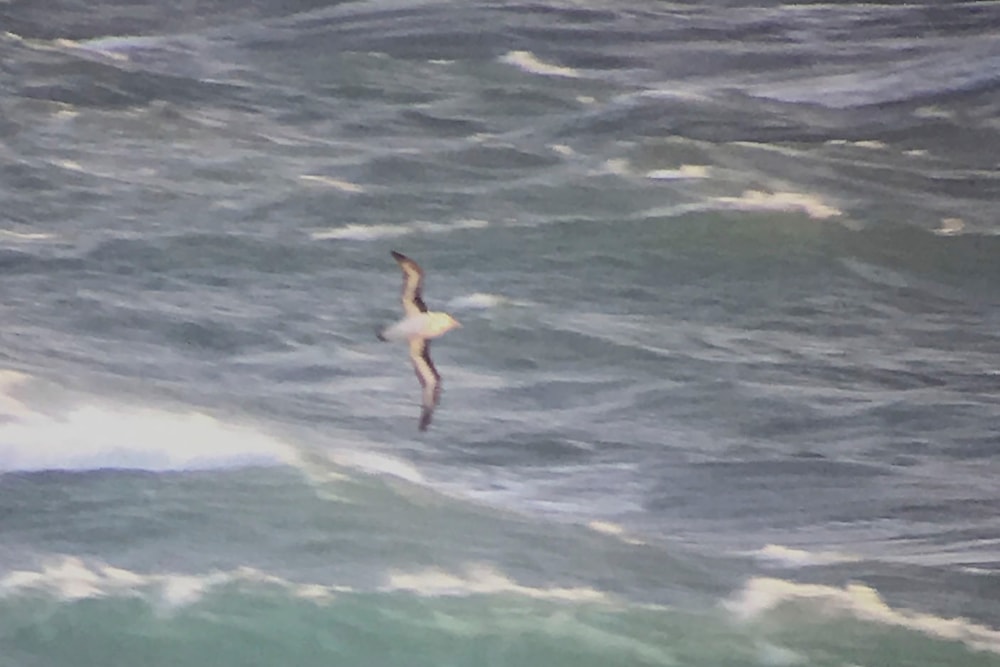 Black-browed Albatross, Lizard Point, Cornwall (Toby Phelps).
Other potentially mega news included murmurings of a possible American Robin in Glasnevin, Co Dublin, on 10th, although this is a species that is perennially misidentified and most reports end up coming to nothing … so this probably isn't one to raise hopes upon.
The only Pacific Diver reported this week was the adult at Crookhaven, Co Cork, while neighbouring Co Kerry again produced a sighting of the Black Scoter at Rossbeigh on 9th. The Pied-billed Grebe was of course still at Loch of Spiggie, Shetland, as was the King Eider on the Dyfi Estuary, Ceredigion.
A new drake American Wigeon was at Lough Atedaun, Co Clare, on 9-10th, although it was one of just three seen this week – the others being long-stayers in Highland and Worcestershire. A slightly better showing of seven Green-winged Teal included a new bird at Druridge Pools, Northumberland, from 12th. It proved a Lesser Scaup-less week, although 15 sites hosted Ring-necked Duck. The Ferruginous Duck lingered at Blashford Lakes, Hants, although last week's bird at Lee Valley CP, Essex, wasn't seen beyond the weekend. Single drake Surf Scoter remained in Lothian and Co Meath, although the regular Co Clare bird had been joined by a second on 9th and a quartet were in the Sound of Taransay, Outer Hebrides.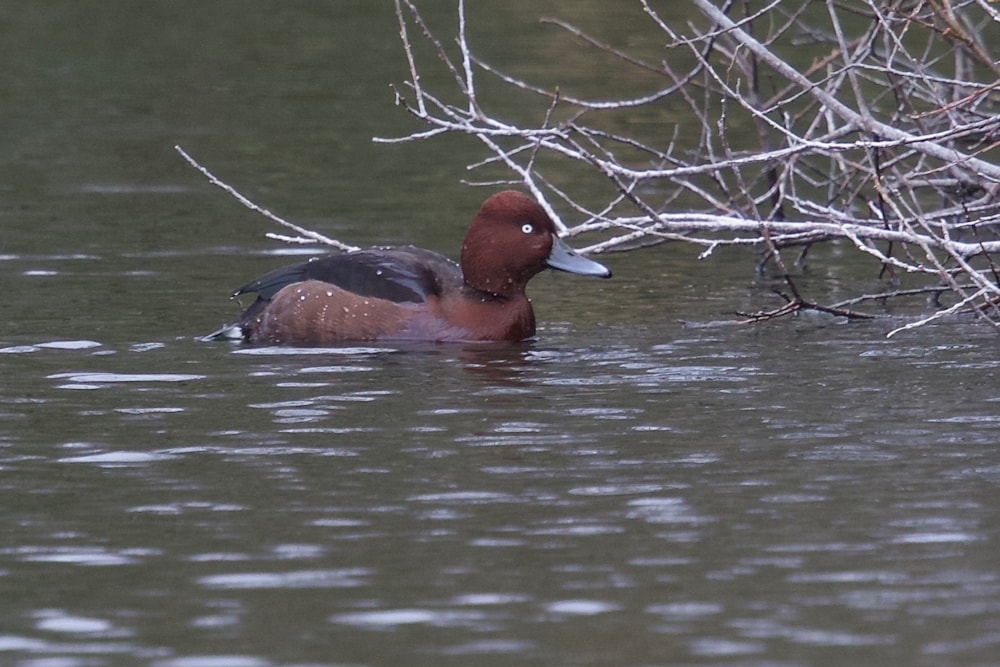 Ferruginous Duck, Lee Valley CP, Essex (Paul Chamberlain).
The Richardson's Cackling Goose was still on North Uist this week, while a Todd's Canada Goose was on Islay, Argyll, and Black Brant were in Norfolk and Suffolk. A white-morph Snow Goose was to the west of Tacumshin, Co Wexford, and the intermediate morph was still at Killen, Highland.
Glossy Ibises were seen at seven sites and included one as far north as Athlone, Co Westmeath, and a peak count of 13 at White's Marsh, Co Cork. Western Cattle Egrets were again widespread, and it'll be interesting to see how many stay and breed this year. Peak counts this week included 44 at Wadebridge, Cornwall, on 12th and 40 at Sharpham Park, Somerset.

Western Cattle Egret, Warblington, Hampshire (Lee Fuller).
The male Snowy Owl made another appearance on Eday, Orkney, on 11th. Just the five Rough-legged Buzzards were seen.
One of the more interesting reports of the week was a Finnish-ringed Baltic Gull on a pond in Tweedbank, Borders, on 6th, although there have been no reports of it since. A first-winter Bonaparte's Gull at Salthill, Co Galway, on 8th must surely be the same bird as that seen from a boat off nearby Furbogh back on 9 January. The candidate American Herring Gull lingered at Cahermore, Co Cork, while a total of just eight Ring-billed Gulls was noted across Britain and Ireland, all of which concern birds from previous winters. Iceland Gull numbers remained unimpressive, with around 45 seen, while the 30 or so Glaucous Gulls did include an eyebrow-raising four in the roost at Draycote Water, Warks, on 11th. Four Kumlien's Gulls included an adult in North Yorkshire and a second-winter in Suffolk. Caspian Gulls were noted from around 30 sites.
Content continues after advertisements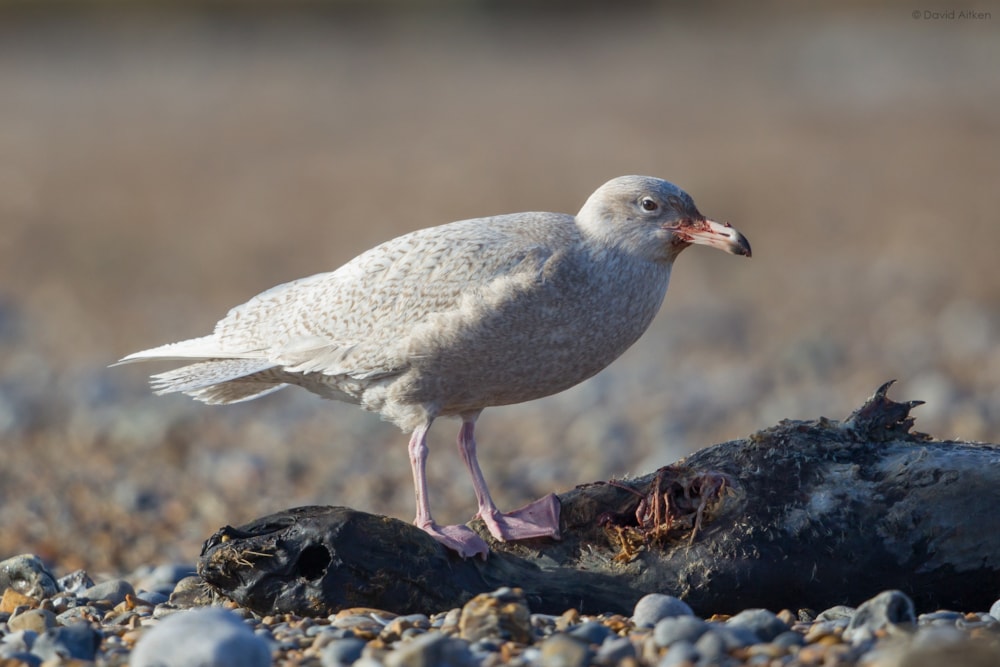 Glaucous Gull, Cley Marshes NWT, Norfolk (David Aitken).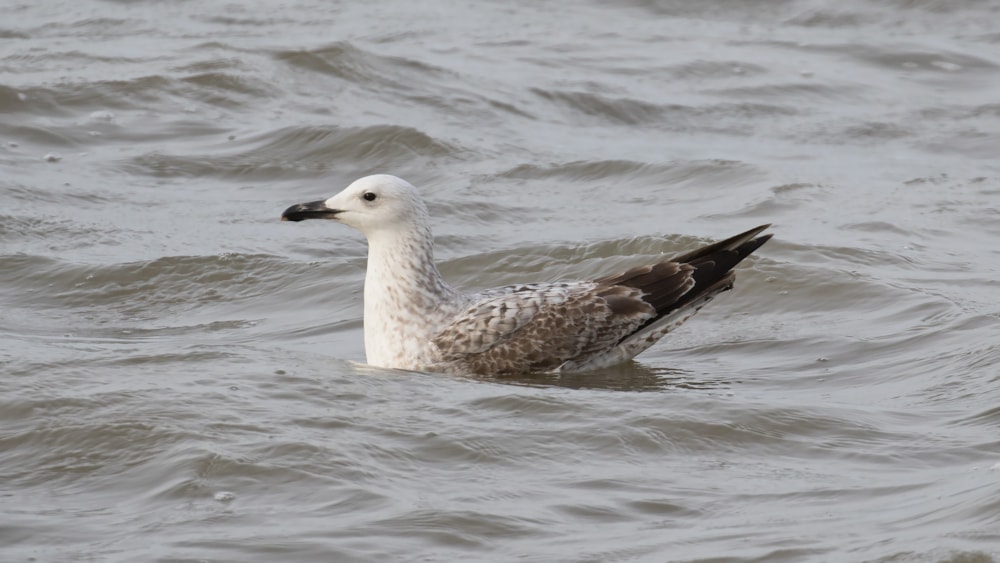 Caspian Gull, Thamesmead, London (Josh Jones).
Shorebird highlights were a repeat of the previous week, with the Lesser Yellowlegs in Dorset and Cornwall, the Temminck's Stint in Cornwall and the Long-billed Dowitcher in Lincolnshire all still present and correct, as were Spotted Sandpipers in Cos Wexford and Waterford.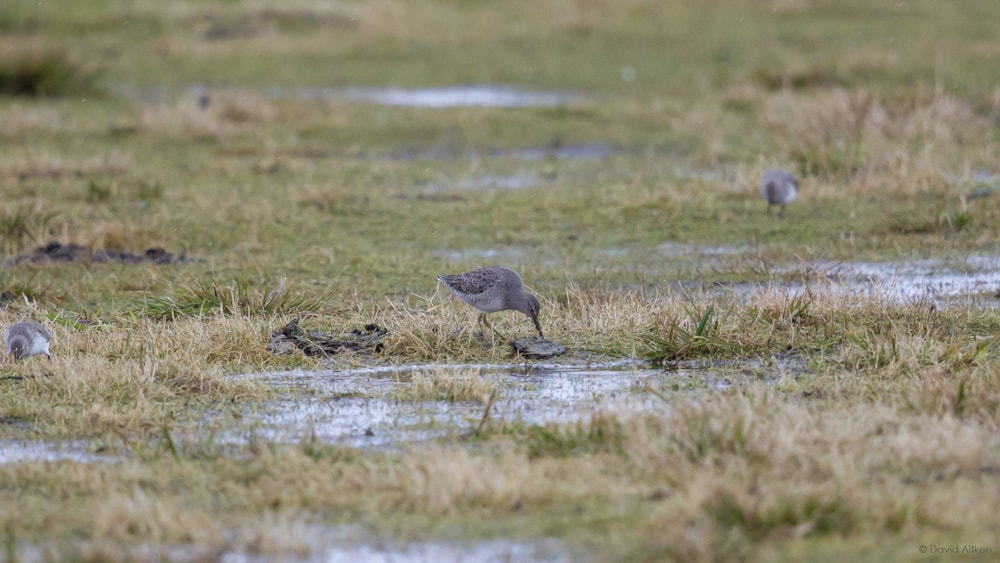 Long-billed Dowitcher, Frampton Marsh RSPB, Lincolnshire (David Aitken).
Both of last week's Pallas's Warblers remained at their chosen sites, with the bird at Fishburn, Durham, particularly well twitched. A total of 10 Yellow-browed Warblers were seen but there were no Dusky Warbler reports this week. However, the Blyth's Reed Warbler continued to show intermittently at Hope Carr, Greater Manchester.

Pallas's Warbler, Fishburn, Durham (Martyn Sidwell).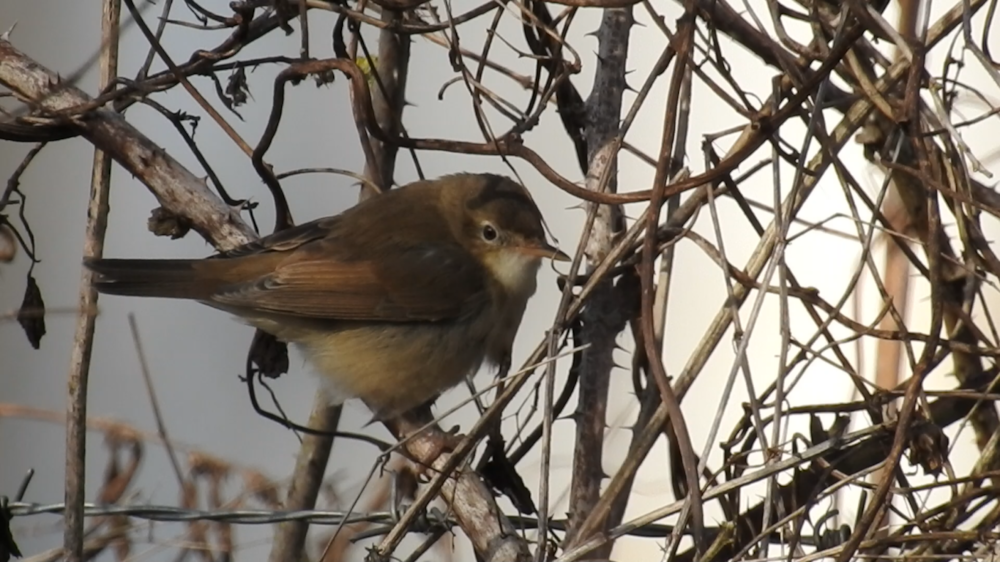 Blyth's Reed Warbler, Hope Carr NR, Greater Manchester (Peter Hines).
The only Rosy Starling to make it onto the airwaves this week was the wintering bird in Llandudno, Conwy. A Richard's Pipit was found on private land near Alkborough Flats, Lincs, while the Somerset bird continued west of Kingston Seymour. Sixteen Great Grey Shrikes included a sole record from Scotland (near Nethy Bridge, Highland, on 6th), two in Cambridgeshire and a well-watched bird at Santon Warren, Norfolk. The long-staying Hoopoe continued in Donaghmore, Co Tyrone, to at least 10th.
Western Palearctic
The first Hume's Leaf Warbler for Morocco was sound-recorded and seen in Rabat on 12th. Meanwhile, on Cape Verde, the African Crake was again seen on Sal on 11th, while the Dwarf Bittern continued on Fuerteventura, Canary Islands, and the archipelago's second Lesser Crested Tern was found at Arrecife, Lanzarote, on 11th. There was also late news of another African Crake, seen on the same island at Famara on 7 December 2018.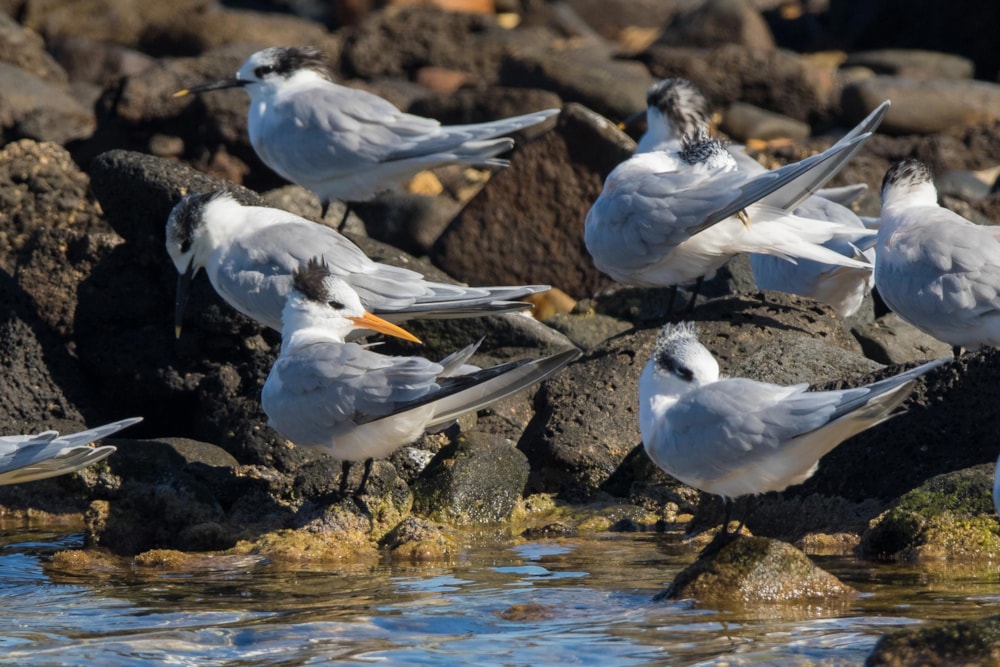 Lesser Crested Tern, Arrecife, Lanzarote (David Pérez).
The Azores was fairly quiet this week, although a striking second-winter American Herring Gull has been reliable in the fishing port at Praia da Vitoria, Terceira, for some time now, while nearby Paul da Praia is currently hosting singles of Ring-necked Duck, Lesser Scaup and American Wigeon.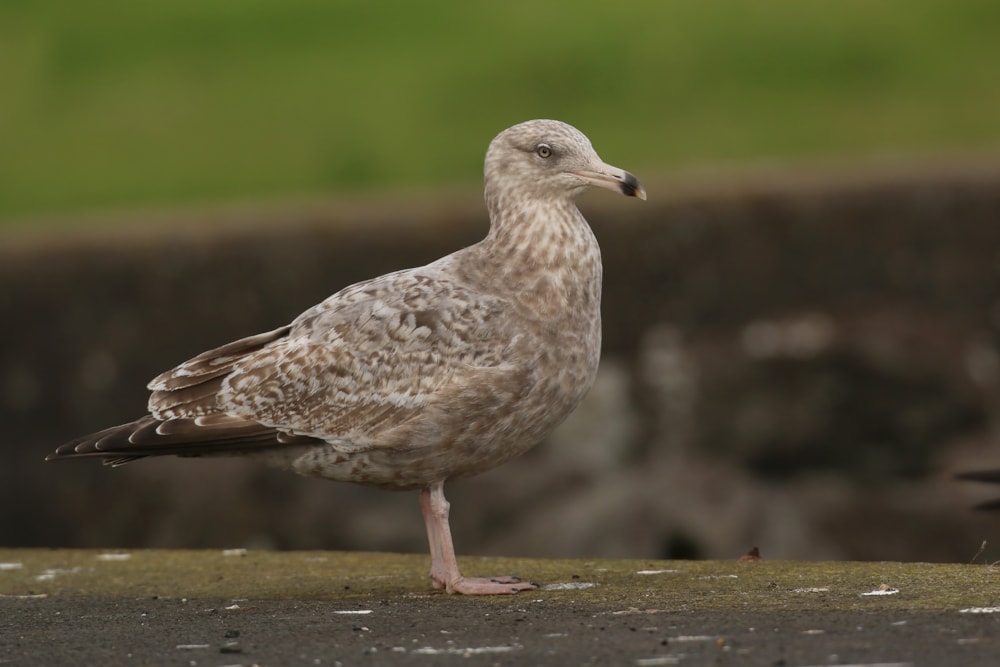 American Herring Gull, Praia da Vitória, Terceira (Rúben Coelho).
The Netherlands had a great week, with a Little Bustard on show at De Zilk, South Holland, from 10th and a male Black-throated Thrush photographed at Coevorden, Drenthe, on 12th, joining an already illustrious list of rarities wintering in the country, including the Nutcracker at Wageningen and the Oriental Turtle Dove at Limmen.
Intriguingly, the Black-throated Diver was reported again from northern Iceland on 4th. Both the Stejneger's and Black Scoter were still off the Polish coast, while the Eastern Imperial Eagle and Oriental Turtle Dove stuck around in southern Sweden.