The week at a glance:
| | |
| --- | --- |
| | |
| Blue Rock Thrush: Elan Valley, Powys (photo: Dr Stephen Bridgman with assistance from Master Andrew Bridgman and Mr Richard Spencer). | Blue Rock Thrush: Elan Valley, Powys (photo: Dr Stephen Bridgman with assistance from Master Andrew Bridgman and Mr Richard Spencer). |
The bird of the week was undoubtedly the male Blue Rock Thrush present at Elan Village near Rhayader (Powys) for several hours on the afternoon of the 11th. With just five previous records this remains a highly sought-after species if you didn't manage to connect with the St. Mary's (Scilly) male in October 1999 or the Pendeen (Cornwall) female in May 2000. Unfortunately this individual was not as co-operative. Initially seen early afternoon, it remained until 6.00pm in Caban Quarry, but was not present subsequently.

Shore Lark: Snettisham, Norfolk (photo: Nigel Pye).

Siberian Chiffchaff: Formby Point, Lancs (photo: Steve Round).

Ring Ouzel: Twyford GP, Berks (photo: Ashley Stow).
A handful of spring Pallas's Warblers in recent years have added this charismatic sprite to the list of spring 'sibes' now encountered on a regular basis, so a singing male at Wouldham (Kent) from 8th onwards correlates with the emerging pattern nicely. Just two wintering Yellow-browed Warblers remain, both in Cornwall, at Penzance and Swanpool, and three Siberian Chiffchaffs include individuals at Formby (Lancs), Newport (Essex) and Wilstone Reservoir (Herts). A Black-throated Thrush was reported briefly at Walcot Mill (Shrops) on the 8th and the Dusky Warbler remained at Newquay (Cornwall) as did the Little Bunting at Amwell GPs (Herts), with another at Hengistbury Head (Dorset) on 8th - a roll call of species more associated with autumn than spring! Other wintering species were becoming sparsely distributed: two Great Grey Shrikes included one at Gibraltar Point (Lincs) on 7th and another at Edderton (Highland), the sole Waxwing was reported from Aberdeenshire on 6th and five Lapland Buntings were between Norfolk and Shetland. Up to 12 Shore Lark were at Cley (Norfolk) and, away from the county, singles were in Northumberland and Guernsey. A Subalpine Warbler on Lundy (Devon) on 11th was more in keeping with the date, as were four Hoopoes: singles at Oxted (Surrey), St. Martin's (Scilly) and Wyke Regis (Dorset) on 6th and Truro (Cornwall) from 9th to 10th. In Dorset there were Serins at Hengistbury Head on 5th and Stanpit Marsh on 6th, whilst one over North Shields (Northumberland) on 7th was a good local record and another was reported from Dawlish (Devon) on 8th. A very early male Red-backed Shrike was reported from Ram Head (Co. Waterford) on 6th. A widespread fall of Ring Ouzels provided plenty of incentive for patch-watchers to find birds on their patch, though the largest numbers were at coastal and well-known inland stop-over sites.

Iceland Gull: Pittenween, Fife (photo: John Nadin).

Bonaparte's Gull: Lewis, Outer Hebrides (photo: Craig Shaw).
The adult Franklin's Gull in Cornwall was seen at the Camel Estuary on the 9th and an adult Laughing Gull was at Blennervile (Co. Kerry) on 10th, plus the 1st-winter Laughing Gull remained in Devon. An American Herring Gull was at Killybegs (Co. Donegal), an adult Bonaparte's Gull was present briefly at Col, Lewis (Outer Hebrides) on 8th and the Forster's Tern remained at Nimmo's Pier (Co. Galway). Double-figure counts of Iceland Gulls included 15 each at Belfast Lough (Co. Down) and Killybegs (Co. Donegal), with 13 at Dingle (Co. Kerry). Thirteen Ring-billed Gulls were nearly all in Ireland and small numbers of Pomarine Skuas passed the Outer Hebrides with one passing Balranald on 6th and 6 on 10th. A White-billed Diver remained at Laxo, Mainland (Shetland).

Temminck's Stint: Dundalk, Co. Louth (photo: Paul and Andrea kelly).
Content continues after advertisements

Snowy Owl: North Uist, Outer Hebrides (photo: Steve Fletcher).

White-tailed Eagle: Heswall, Cheshire (photo: Steve Williams).
The 2nd Killdeer for Shetland was at Banna Minn, Mainland on 6th, whilst the Temminck's Stint remained at Slimbridge (Glos), and another was at Dundalk (Co. Louth) on 8th. The Spotted Sandpiper remained on the Hayle Estuary (Cornwall) as did the Grey Phalarope at Cross Ness (London). Four Long-billed Dowitchers included long-stayers in each of Co. Louth, Essex/Suffolk and Kent, plus one at Lough Beg (Londonderry). A Lesser Yellowlegs was briefly at Freiston Shore (Lincs) on 9th and one remained at Rosscarbery (Co. Cork). Three Snowy Owls included birds at North Uist and on St. Kilda (Outer Hebrides), plus another on Cairn Gorm (Highland) on 5th. Rough-legged Buzzards were reported in Norfolk and Kent, and a White-tailed Eagle was seen at several Cheshire sites on the 6th and was perhaps the same bird that had passed over Nottinghamshire last week. The Black-eared Kite remained in Norfolk and a Gyr Falcon was reported from Pendowen (Cornwall) on 9th. The Cattle Egret remained at Otter Estuary NR (Devon), as did the Night Heron on St. Mary's (Scilly) and the Glossy Ibis at Warton Marsh (Lancashire). A Great White Egret passed over Saltholme (Cleveland) on 6th and another over Woolston Eyes (Cheshire) on 7th. The yellow-ringed White Stork moved from Yorkshire to Lincolnshire and Common Cranes were in Angus and Dundee, Bedfordshire and Shetland. A number of Spoonbills included a flock of five in Dorset.

Ring-necked Duck: Swadlincote, Derbyshire (photo: Dave Hutton).

Lesser Scaup: Edinburgh, Lothian (photo: Mark Caunt).

American Wigeon: Buckenham Marshes, Norfolk (photo: Matt Slaymaker).
The Barrow's Goldeneye continued in Forth as did the male in Co. Down. A Marbled Duck of unknown origin was at Frampton-on-Severn (Glos) from 9th and the Black Scoter remained off Llanfairfechan (Conwy). Five Lesser Scaup included two still on Benbecula (Outer Hebrides), a drake Ferruginous Duck was in London and there were 16 Ring-necked Ducks, five Green-winged Teal, two American Wigeon and two Surf Scoters. There were King Eider at Wester Quarff (Shetland), Burghead (Moray/Nairn) and North Ronaldsay (Orkney). Snow Geese included one at Hauxley (Northumberland) and another at East Burrafirth, Mainland (Shetland). Three Black Brants were spread between south Lincolnshire and Suffolk and a vagrant Canada Goose was in Dumfries and Galloway.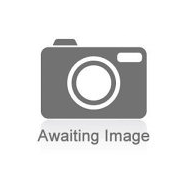 Black-necked Grebe: Lincolnshire (photo: Dean Eades).

Cetti's Warbler: Radipole, Dorset (photo: Lee Fuller).

Willow Warbler: Portland, Dorset (photo: Lee Fuller).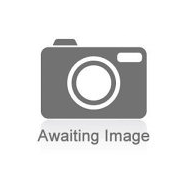 Wheatear: Clee Hill, Shrops (photo: George Ewart).

Wren: Summer Leys, Northants (photo: Richard Bedford).