The weather finally changed to a southerly airflow across many parts, resulting in a significant arrival of migrants. This was particularly true in eastern areas – for the first time this spring – while Shetland again enjoyed a flush of birds and there was further strong wader passage in inland areas.
Clearly intent on entertaining audiences on every date of its Tour of Britain 2021, Britain's third Northern Mockingbird (last seen at Pulborough, West Sussex, on 8 April) took up temporary residence in a small garden in Newbiggin-by-the-Sea, Northumberland, from 5th, before being identified online after a video was shared on Facebook the following day. On show for three days before it once again disappeared, it was – unsurprisingly – a county first and the first long-awaited American landbird for Newbiggin. Wowing the northern crowds, it helped raise £770 for local good causes in the process.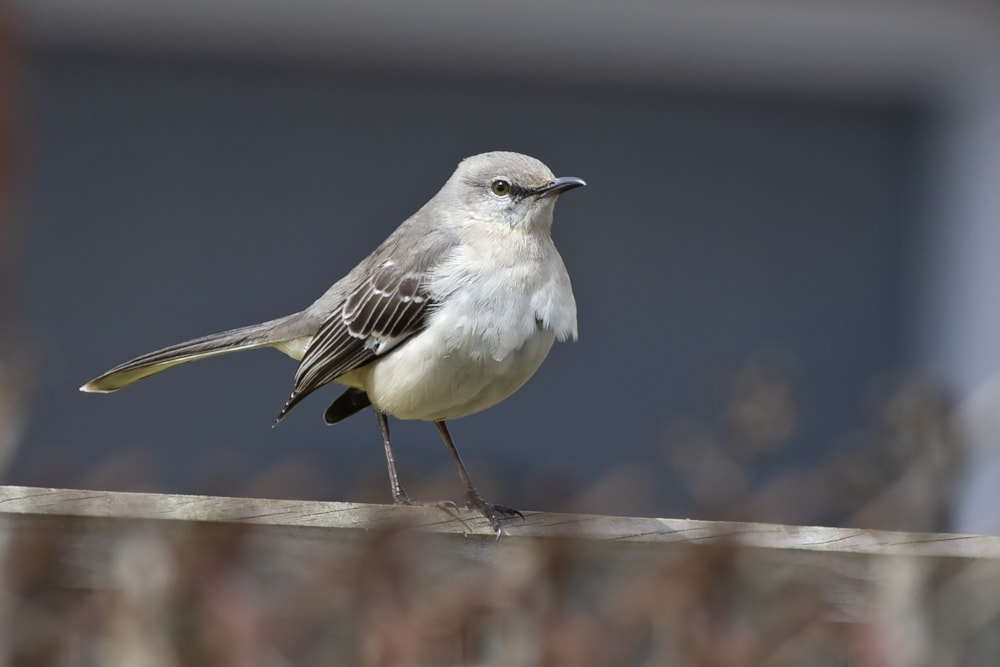 Northern Mockingbird, Newbiggin-by-the-Sea, Northumberland (Sam Viles).
It took five months for Fair Isle to score its first mega of the year, with a Calandra Lark at Utra Scrape from 8th, alongside the island's first Red-throated Pipit of the year. Amazingly, nine of Britain's 20 Calandra records have been recorded on the island. Four of these have come since 2014, with the latest as recently as 22 June 2020.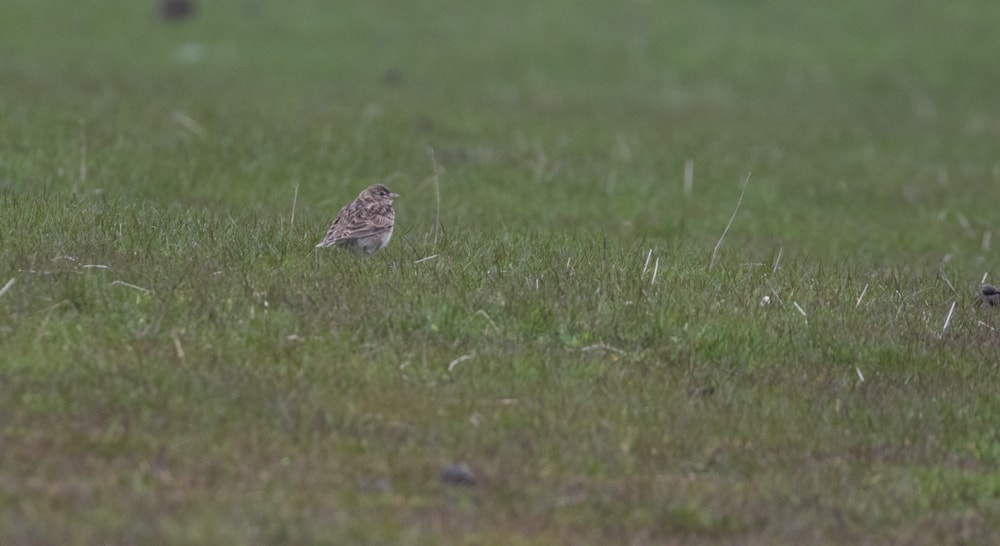 Calandra Lark, Fair Isle, Shetland (Daniel Gornall).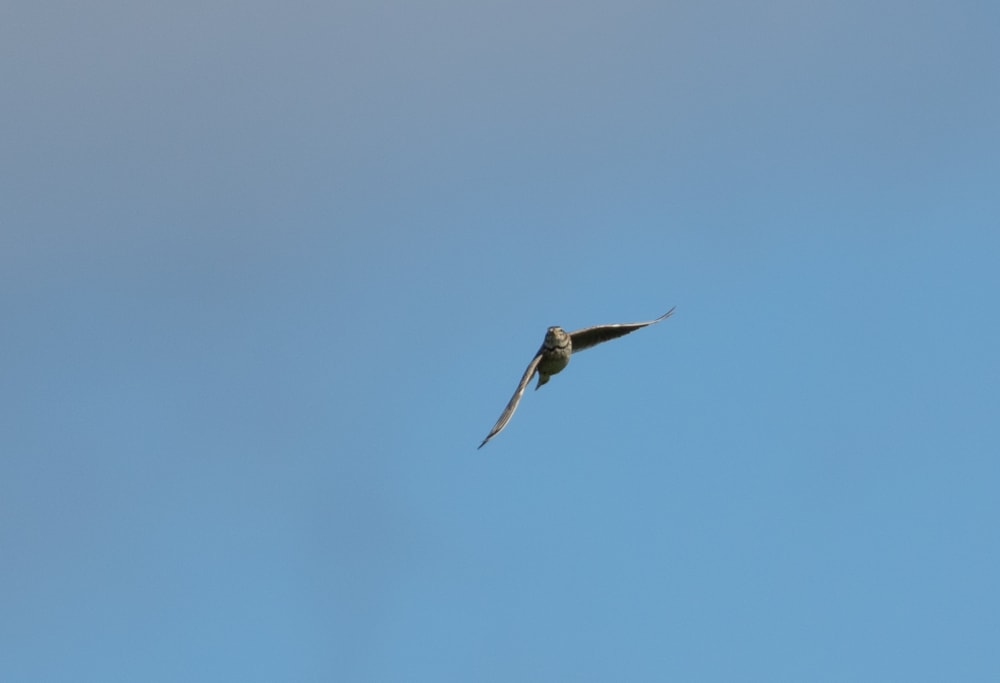 Calandra Lark, Fair Isle, Shetland (Daniel Gornall).
On mainland Shetland, an adult drake Hooded Merganser turned heads at Stanevatsoe Loch from 8th. In the far west of the island, it is hard to think of anywhere better placed for this transatlantic vagrant to appear. Shetland's third, this latest record perhaps improves the credentials of the drake at Loch of Kinnordy RSPB, Angus and Dundee, present until 9th at least.
Drake Hooded Merganser in Shetland from Sunday. A ridiculously good looking duck. pic.twitter.com/ynab7Z5z0W

— Matt Bruce (@MatthewJBruce) May 11, 2021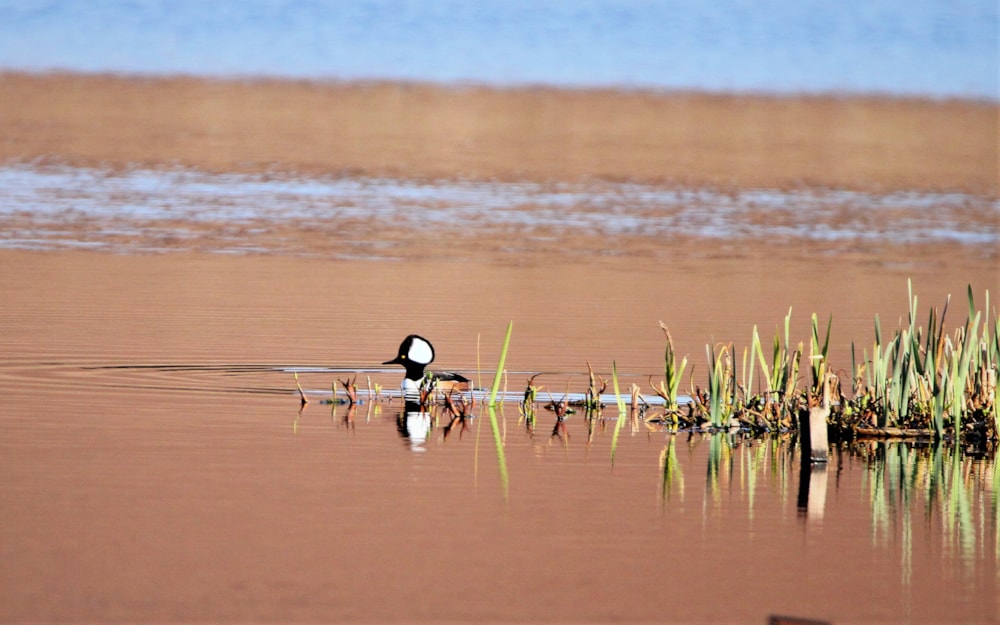 Hooded Merganser, Loch of Kinnordy RSPB, Angus & Dundee (Gus Guthrie).
Carmarthenshire's first-ever Savi's Warbler was reeling from the reedbed at Llanelli Wetland Centre WWT from 6th. Another was at Derek White's Eggs Pits, Bedfordshire, from the same date, with one trapped and ringed at Heslington East, North Yorkshire, at the week's end.

Savi's Warbler, Llanelli Wetland Centre WWT, Carmarthen (Benjamin Lucking).
Cogden Beach in Dorset hosted a Tawny Pipit from 6-10th. A population decline across Europe has led to the species becoming much rarer in recent years, with just three reported in 2020, all in Cornwall. Nearby, the Whiskered Tern at Abbotsbury Swannery delighted until 8th, when it relocated to Longham Lakes from 9th. An adult Franklin's Gull was a brief visitor to Lodmoor RSPB on 9th.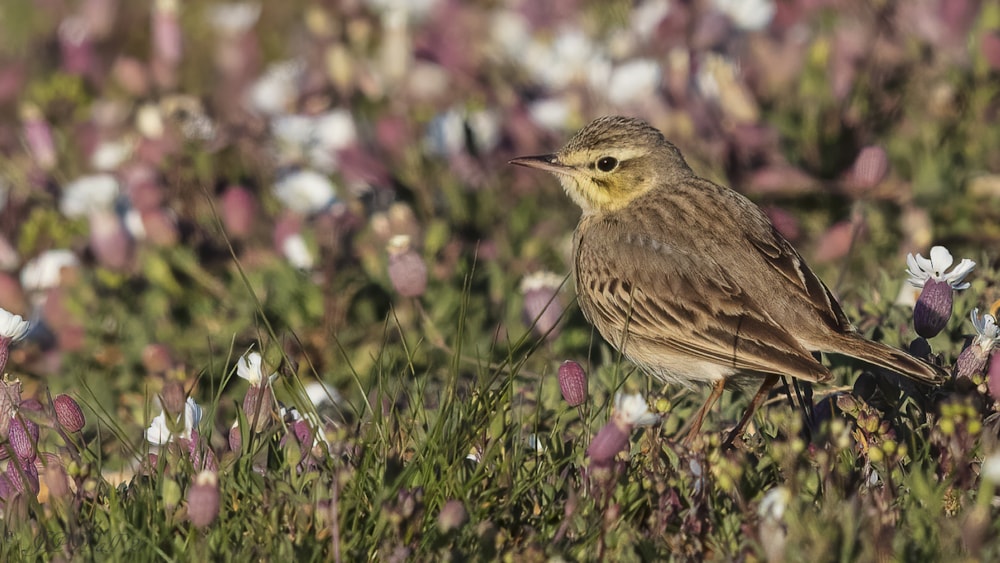 Tawny Pipit, Cogden Beach, Dorset (John Wall).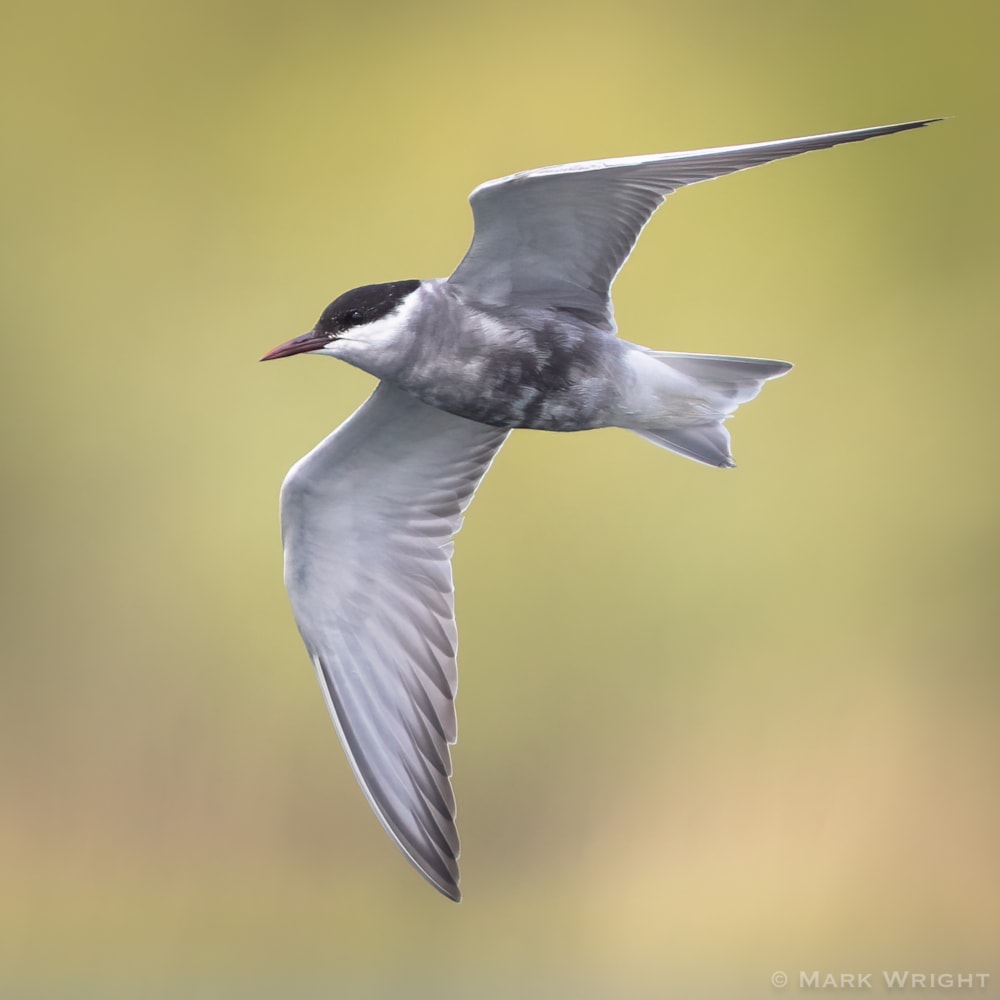 Whiskered Tern, Longham Lakes, Dorset (Mark Wright).
A Broad-billed Sandpiper was a quality find by BirdGuides news team member Jonathan Farooqi at Iken, Suffolk, from 5-7th; a possible was heard in flight at Cambridgeshire's Nene Washes RSPB late on 7th. The Collared Pratincole reappeared in the ploughed field at Kirkby, Lancs, for a brief spell on 7th.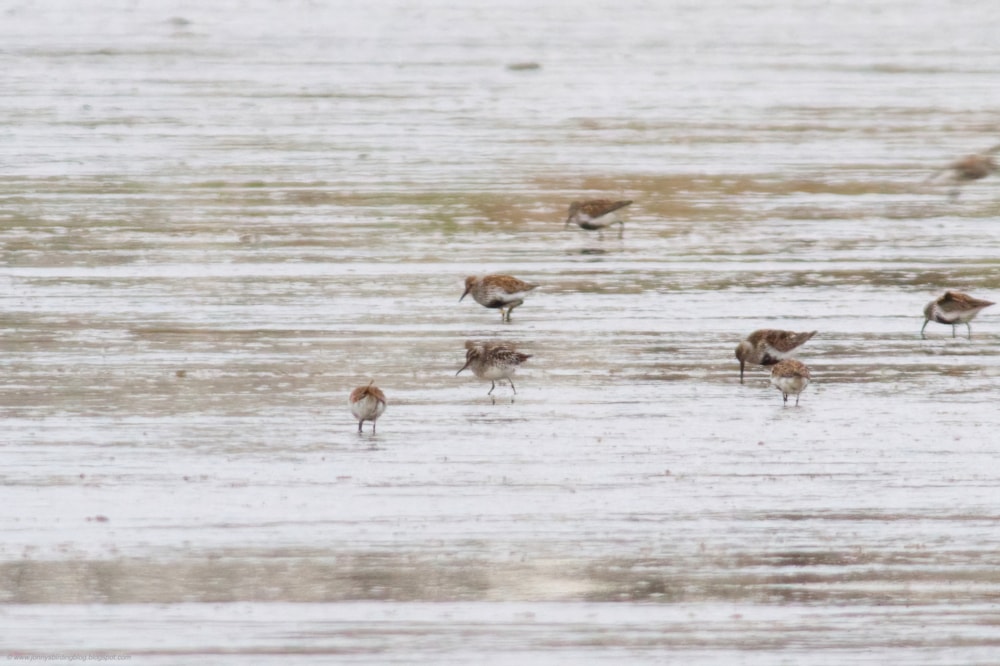 Broad-billed Sandpiper, Iken, Suffolk (Jonathan Farooqi).
In Northumberland, a suitably spotty Spotted Sandpiper was a one-day visitor to Budle Bay on 9th, replaced by a female Kentish Plover at Holy Island from 10th.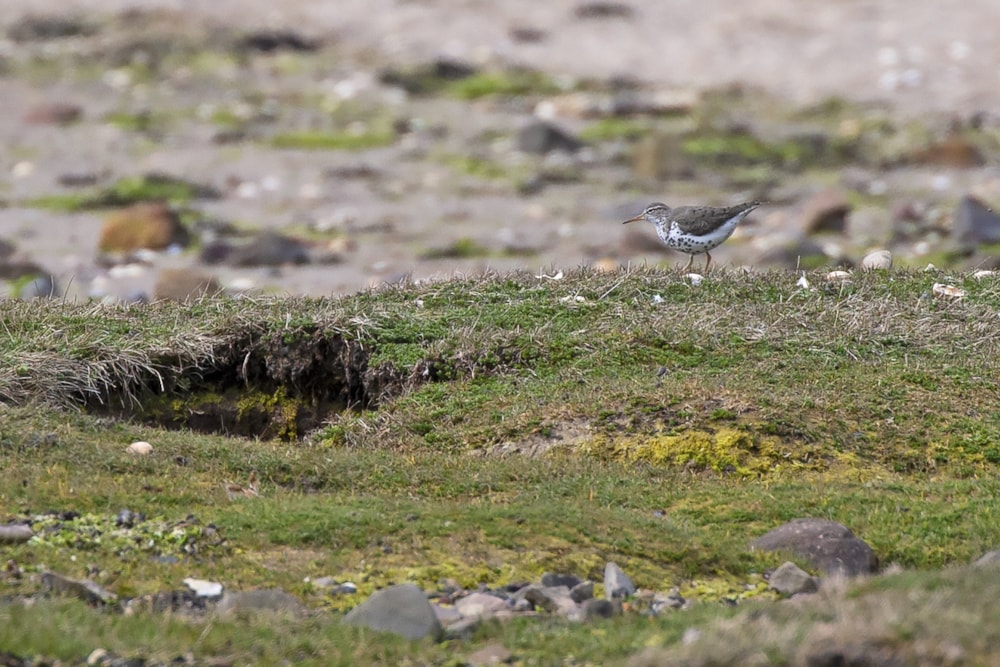 Spotted Sandpiper, Budle Bay, Northumberland (Sam Viles).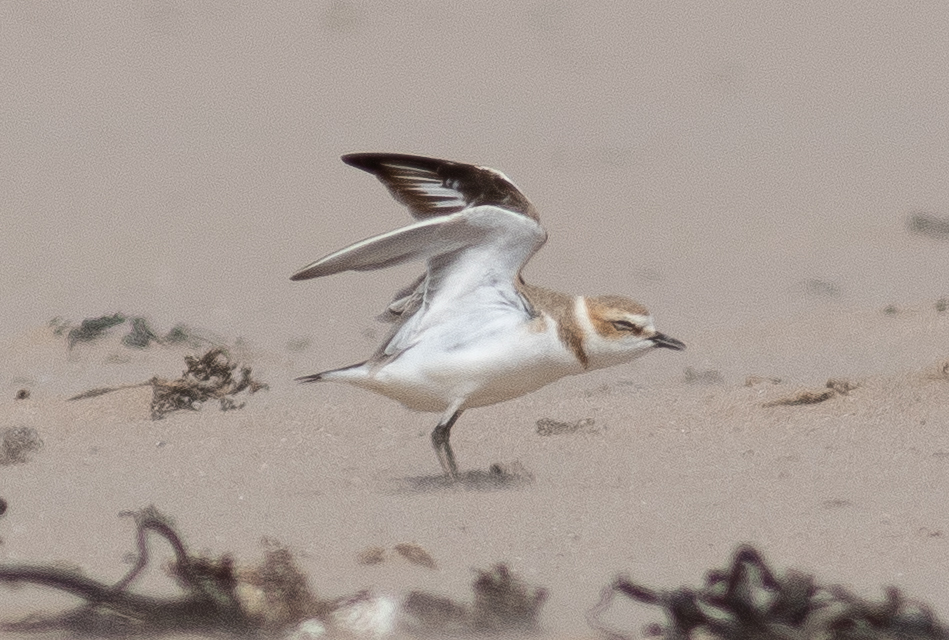 Kentish Plover, Holy Island, Northumberland (Daniel Langston).
A first-summer Bonaparte's Gull – Nottinghamshire's first – was a stellar find at Holme Pierrepont from 8th. Amazingly, comparisons of the two allowed it to be confirmed as the individual last noted at Cardiff Bay, Glamorgan, two days previously. Elsewhere, others remained at Upton Warren, Worcestershire, and Dunnet Bay, Caithness.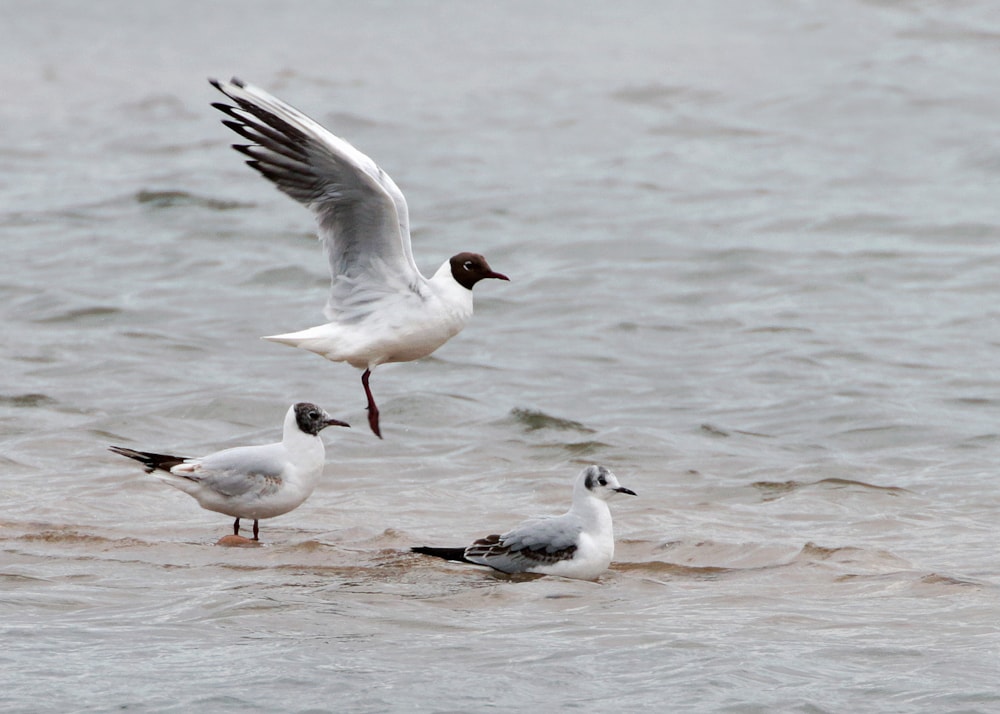 Bonaparte's Gull (right), Holme Pierrepont, Nottinghamshire (Darren Chapman).
A female Blue-winged Teal photographed at Walmsley Sanctuary, Cornwall, on 4th lingered until the end of the week. In Aberdeenshire, the reliable drake King Eider remained at Ythan Estuary.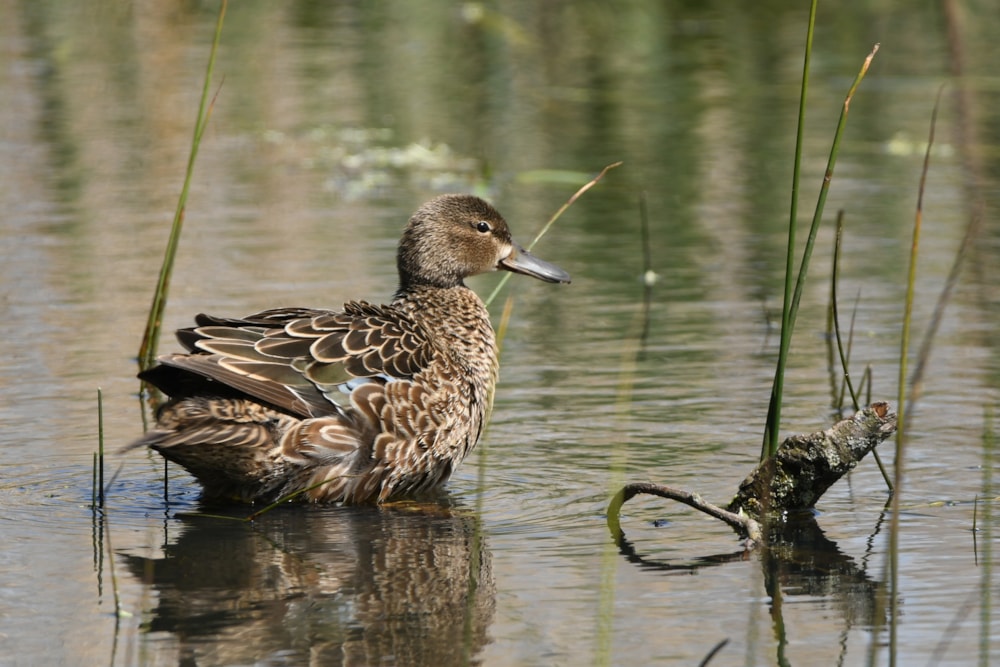 Blue-winged Teal, Walmsley Sanctuary (MEMBERS ONLY), Cornwall (Deena Sharp).
Foula, Shetland, held a Rustic Bunting from 8th and a lingering Eastern Subalpine Warbler at Hametoun until 8th. Meanwhile, a Great Reed Warbler was trapped and ringed at Holme NOA, Norfolk, on 11th, although wasn't seen after release. A possible Black-throated Thrush was photographed over Straiton, Lothian, on 8th.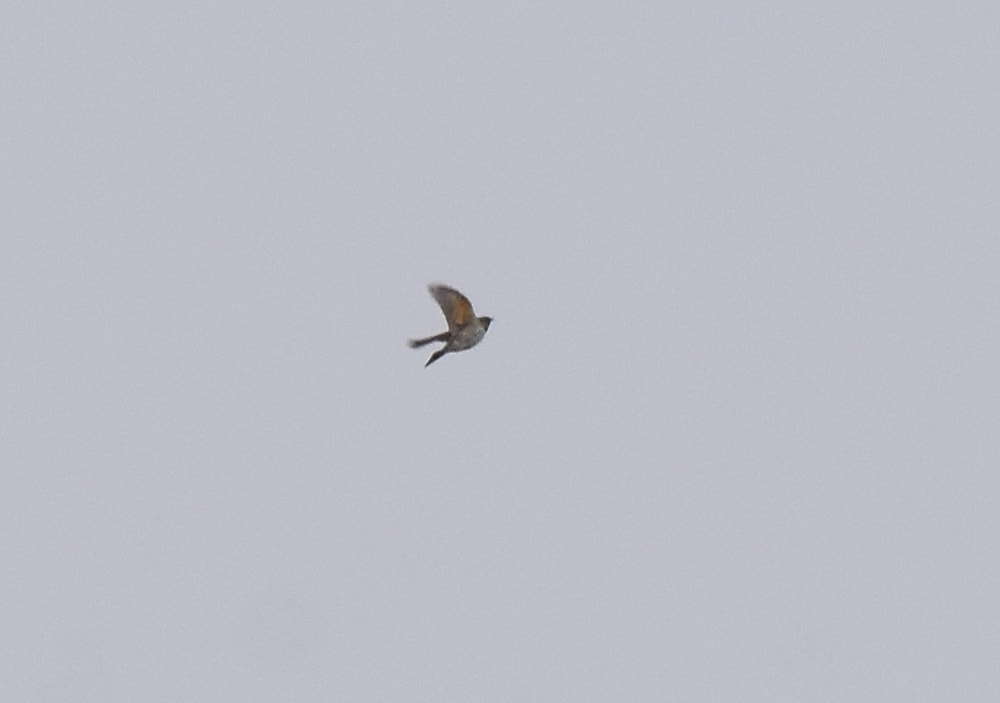 Possible Black-throated Thrush, Straiton, Lothian (Lukasz Pulawski).
Best on the flava front was an Ashy-headed Wagtail at Gwent's Goldcliff Pools on 6th. A possible Red-throated Pipit was a brief visitor to Audenshaw Reservoirs, Greater Manchester, on 5th, while Suffolk's Iberian Chiffchaff continued at Foxhall.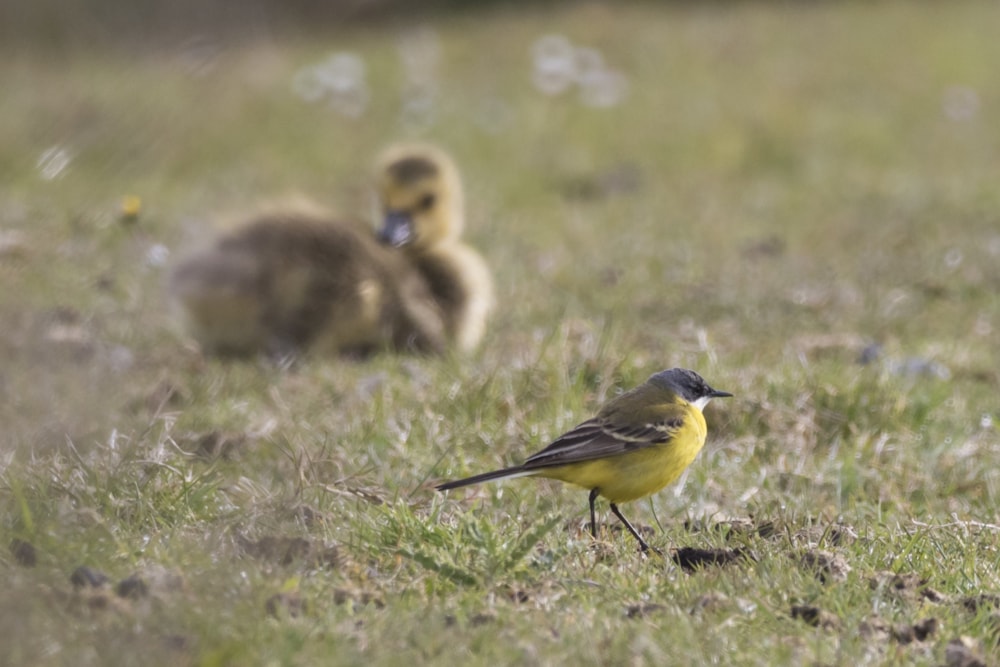 Ashy-headed Wagtail, Goldcliff Pools NR, Gwent (Terry Winter).
A first-summer female Pallid Harrier was photographed at Bonby Carrs, Lincolnshire, on 8th, with a new Snowy Owl on Papa Westray, Orkney, from the same date. A Black Stork graced a number of sites east of Canterbury, Kent, from 9th.
Snowy Owl, Papa Westray, Orkney (Jonathan Ford).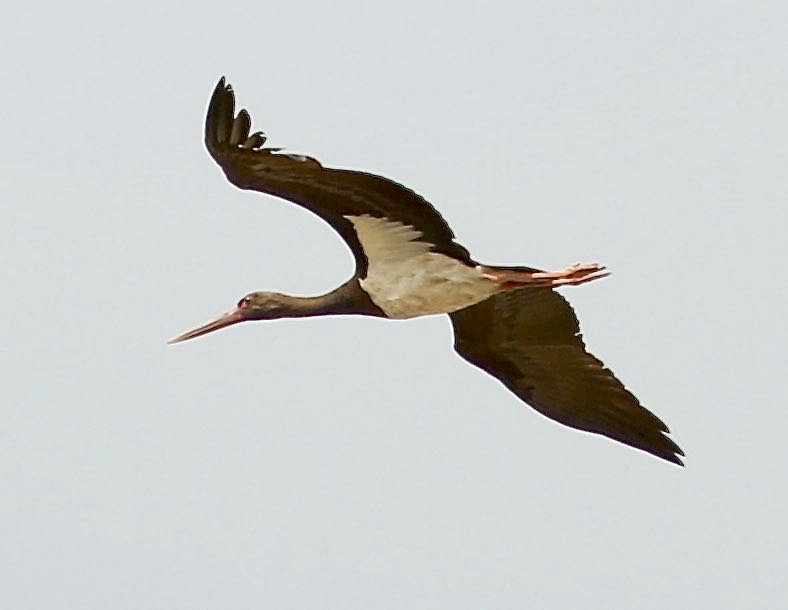 Black Stork, Grove Ferry NNR, Kent (Chris Bond).
Cornwall's American Herring Gull held on at Newlyn throughout the week, while, in Argyll, a Gull-billed Tern was a surprise visitor to Balinoe and Loch a' Phuill, Tiree, on 11th. It could well be last week's bird from Co Donegal.
In Pembrokeshire, the immature Walrus continued to act as Tenby's premier tourist attraction until the week's end, while the Sei Whale was reported off Elie, Fife, and Gullane, Lothian.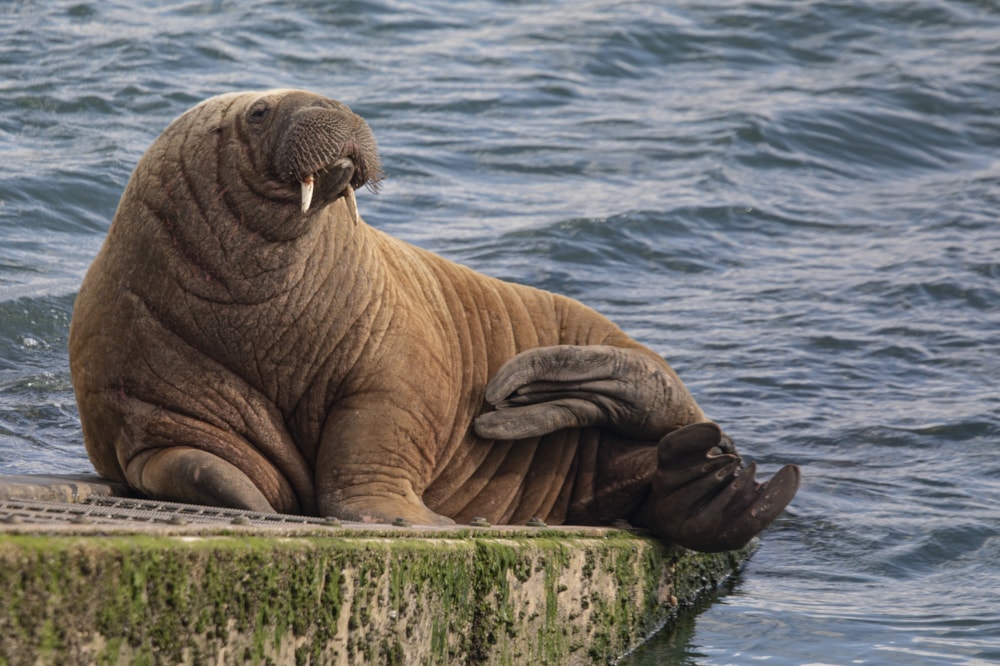 Walrus, Tenby, Pembrokeshire (Neil Hughes).
Scottish mainland
Last week's Black Kite in Aberdeenshire was again conspicuous, spending 6-7th around Cotehill Loch before moving west.
The mainland had a settled, almost summer-like feel to it. A Green-winged Teal remained in Angus at Riverside CP and the drake Surf Scoter continued to loaf off the Lothian coast at Musselburgh. A single White-billed Diver was still in the Portsoy area, Aberdeenshire, until 9th and three were noted off Lossiemouth, Moray and Nairn, on 9th.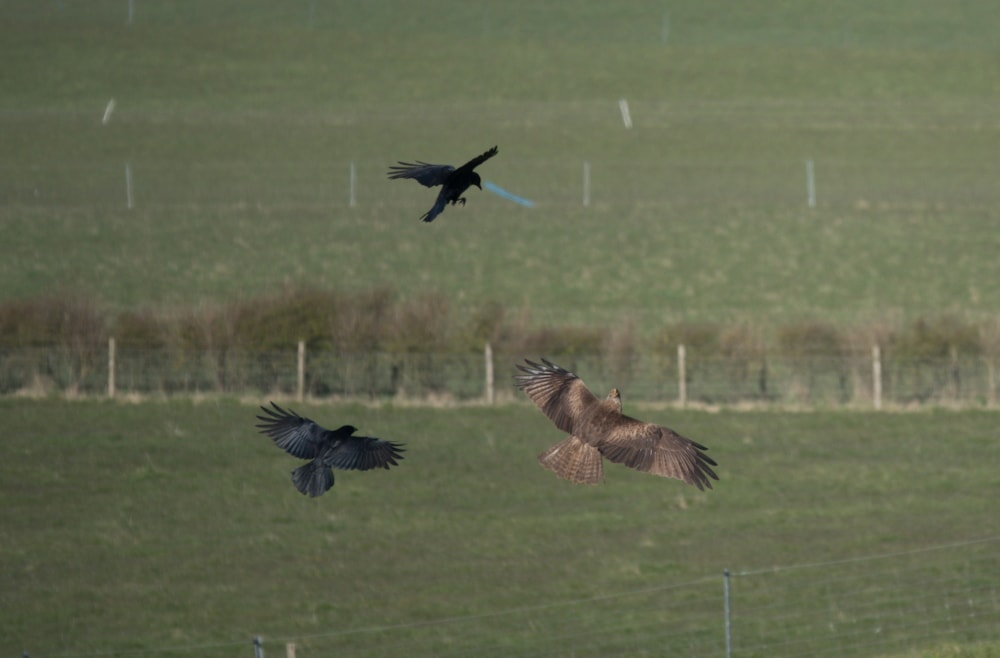 Black Kite, Collieston, Aberdeenshire (Andrew Kinghorn).
A smattering of Common Cranes was well spread, including three over Loch Doon, Ayrshire, and two at Loch of Strathbeg RSPB, Aberdeenshire, with one still touring Mull on 7-8th. Small numbers of Eurasian Dotterel were picked up on passage, with Lothian and Ayrshire picking up two each and a further eight were at Pittenweem, Fife, on 10th. A first-summer Caspian Gull at Leven, Fife, was a notable local record on 10th.
The flock of 16 white-morph Snow Geese that skipped south over Loch Gilp, Argyll, on 9th can't pass without mention, presumably part of the flock on Lewis, Outer Hebrides, on 8th. Their origins remain unknown, although they are perhaps most likely to have originated from either feral flocks at Farmoor Reservoir, Oxfordshire, or from the Near Continent, although a potential transatlantic arrival cannot be ruled out.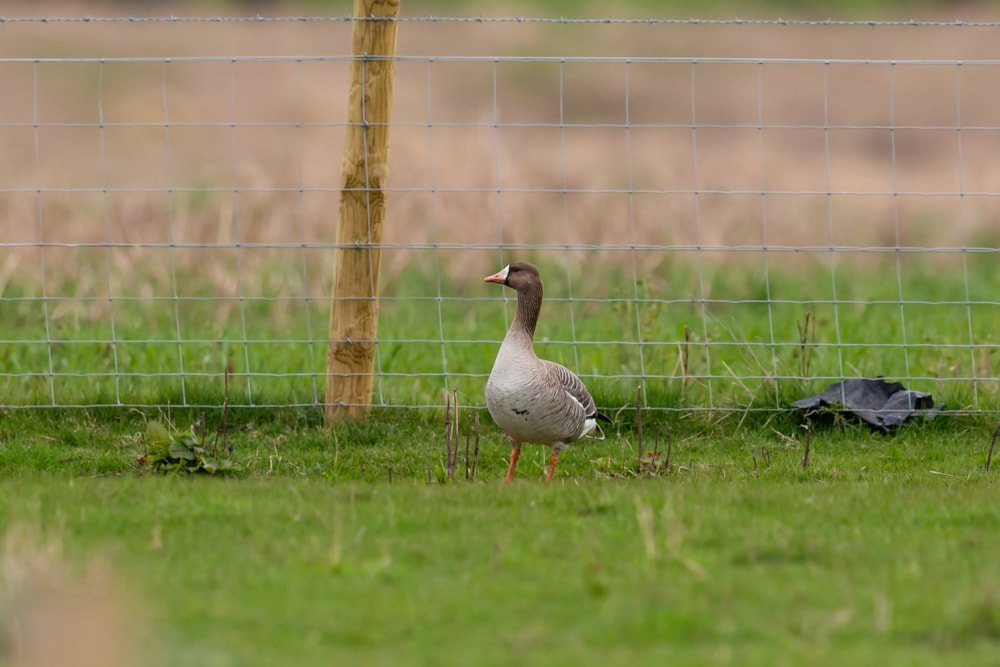 Russian White-fronted Goose, Port Edgar, Lothian (Craig Mackay).
Northern Isles and the Hebrides
The rather strange arrival of 21 Snow Geese at Loch Barvas, Lewis, on 8th left many pondering questions about their origins. Four appear to have remained in the Hebrides, turning up at Rubha More, North Uist, on 11th.
Elsewhere, Other Hebrides sightings were a classic mix of winter and spring, with up to seven Iceland Gulls and three Glaucous Gulls jockeying for position on the news pages, Wood Sandpipers on Barra and at Balranald RSPB, North Uist, and belated news of Barra's first record of Garganey at the start of May.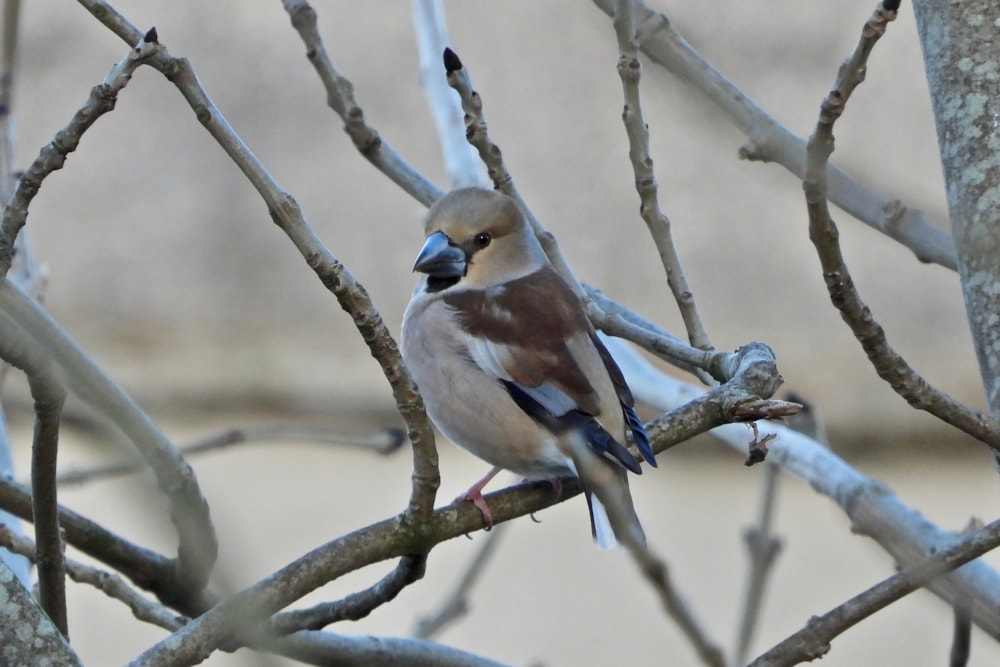 Hawfinch, Stromness, Mainland, Orkney (Steven J Charlton).
A female Golden Oriole brightened up the school run on Papa Westray, Orkney, on 10th and the island's wintering White-billed Diver was still around on 6th at least. North Ronaldsay scored a Wryneck and two Garganey on 11th, as well as four Killer Whales off the north end on 8th. A Wood Warbler hunkered down in the garden at Viewforth, Birsay, for most of the week and a Eurasian Spoonbill was noted at The Shunan, Mainland, and Papa Westray on 6-7th.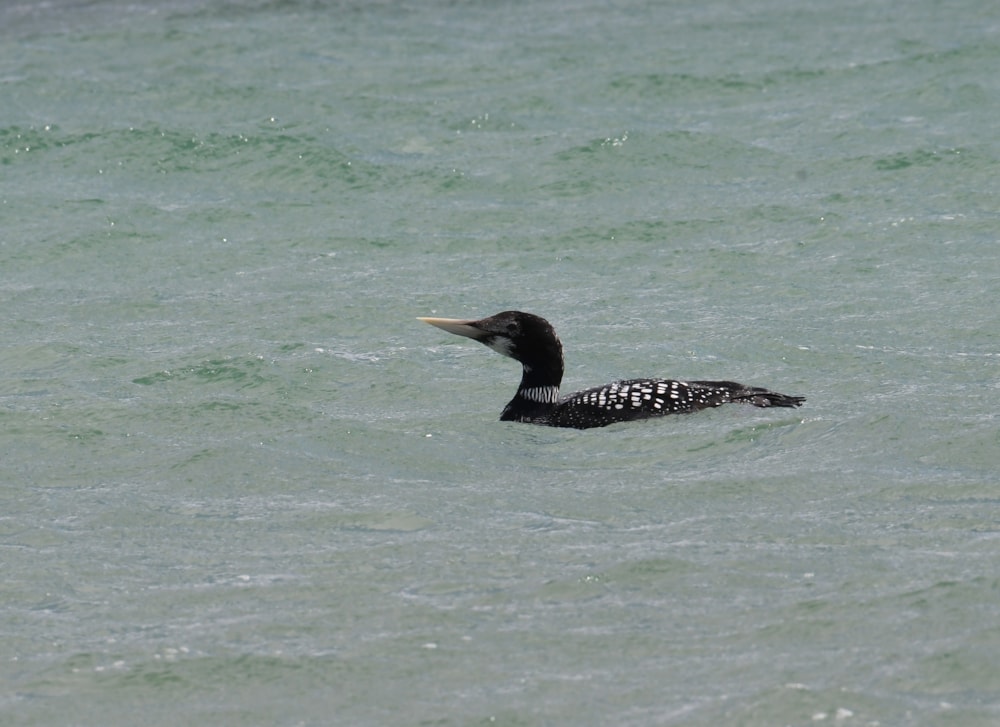 White-billed Diver, Papa Westray, Orkney (Jonathan Ford).
Shetland livened up somewhat this week; a female Citrine Wagtail noted at Loch of Spiggie/Noss, Mainland, on 10th was the pick of the bunch, which included a good arrival of commoner migrants, such as Pied Flycatcher and Wood Warbler. Fair Isle's Little Bunting remained comfortable and the island also hosted a Wryneck on 9th – one of three in the archipelago on 9-10th alongside singletons on Yell and Whalsay. A Red-necked Phalarope was on Fair Isle on 10th too. Three White-billed Divers were still in South Nesting Bay, Mainland, on 7th, White-tailed Eagles were noted from Yell, Unst, Fair Isle and Weisdale Voe, Mainland, on 7-8th, and the adult Kumlien's Gull was again enjoying the views at Gremista, Mainland, on 6th.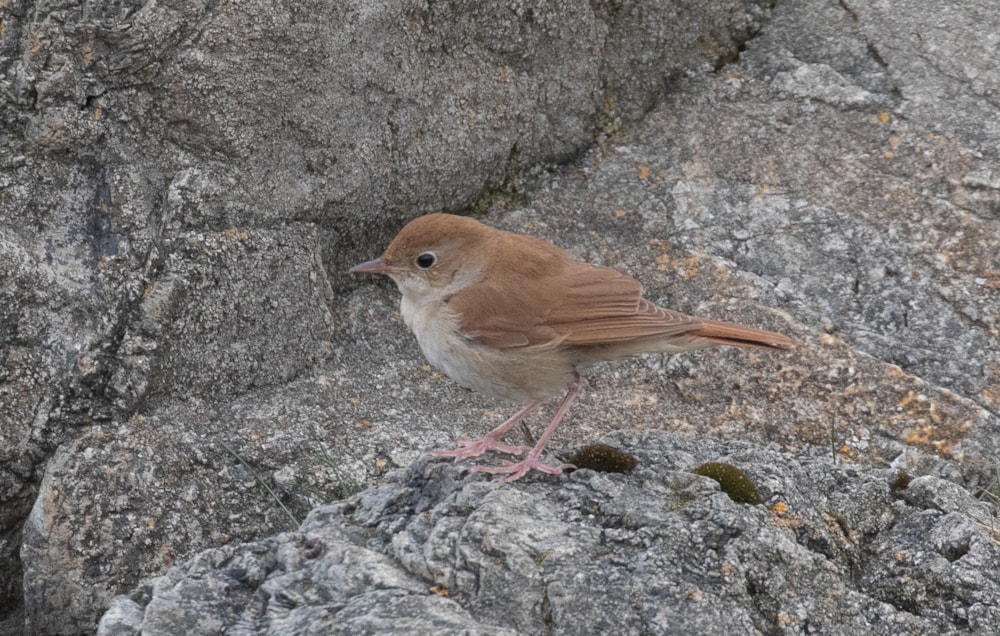 Common Nightingale, Fair Isle, Shetland (Daniel Gornall).
North-East England
A distant yellow wagtail at Bothal Pond on 6th initially looked a likely candidate for Black-headed Wagtail, but some good-quality images combined with call recordings the following day suggested it was more likely a very dark-headed Grey-headed Wagtail. Despite the 'downgrade', it proved popular during its short stay. Returning for another summer, the female Red-necked Phalarope was back at Grindon Lough from 6th. Further north, a singing Corncrake was briefly near Newham.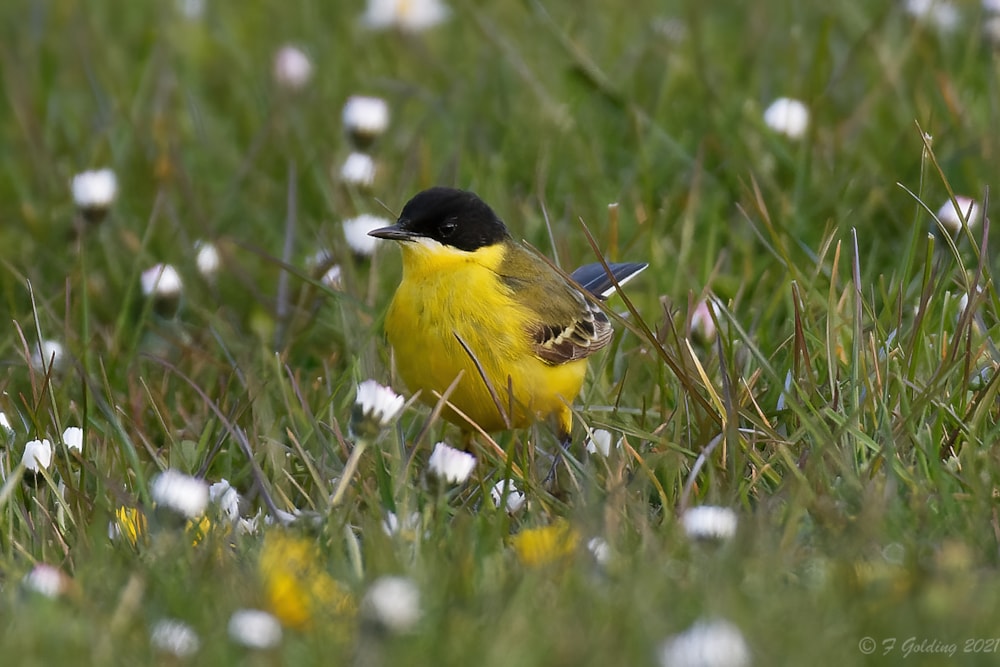 Grey-headed Wagtail, Bothal Pond, Northumberland (Frank Golding).
Never easy to catch up with, two Eurasian Dotterel were at the traditional site of Cheviot summit on 11th, with another at Blanchland on 9th. Low Newton Scrapes, Newstead Flash and Budge Fields, Druridge Pools, were all attractive to two Wood Sandpipers in the week and a single flew over Holy Island on 11th. Three juvenile Iceland Gulls were noted, including one regularly attending Holywell Pond.
Durham's Wryneck at Boldon remained until 7th. The Black Kite seen at High Coniscliffe on 7th would have no doubt been equally as popular had it hung about. Wood Sandpipers were reported from Boldon Flats NR, Lambton Pools, Crawcrook and Rainton Meadows DWT. As the week started, a juvenile Iceland Gull remained on the Tyne at South Shields and, as it ended, an adult Eurasian Spoonbill brightened up Boldon Flats NR.
Four Eurasian Dotterel on Gisborough Moor, Cleveland, early on 6th were fantastic even if they moved on quickly. Cowpen Marsh held four Wood Sandpipers as the week ended. On 6th, a Shore Lark spent the day at Greatham Creek while a Black Redstart was at Saltburn on 11th.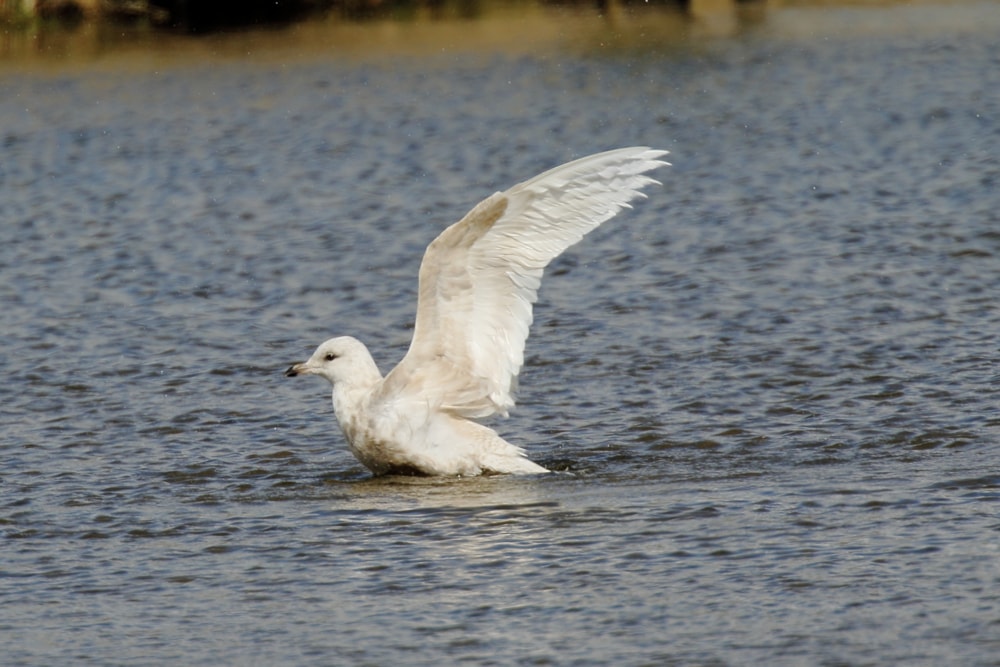 Iceland Gull, Holywell Pond, Northumberland (Alan Jack).
North-West England
Cumbrian sightings included a Wood Sandpiper at Herversham Moss from 7-9th, and Pied Flycatcher and Curlew Sandpiper at South Walney NR. Two White Storks of presumably dubious origin were at Standing Tarn on 8th.
Black Tern and Pomarine Skua were logged by Lancashire seawatchers, while the week saw a fair arrival of Wood Warblers into the county, with five sites recording birds, including Stanley Park, Blackpool, and Corporation Park, Blackburn, on 7th. Marshside RSPB is looking in great condition, so it was no surprise a Temminck's Stint was mingling with the numerous Dunlin on Rimmer's Marsh on 9-10th. At least one female Eurasian Dotterel was atop Pendle Hill from 5-8th.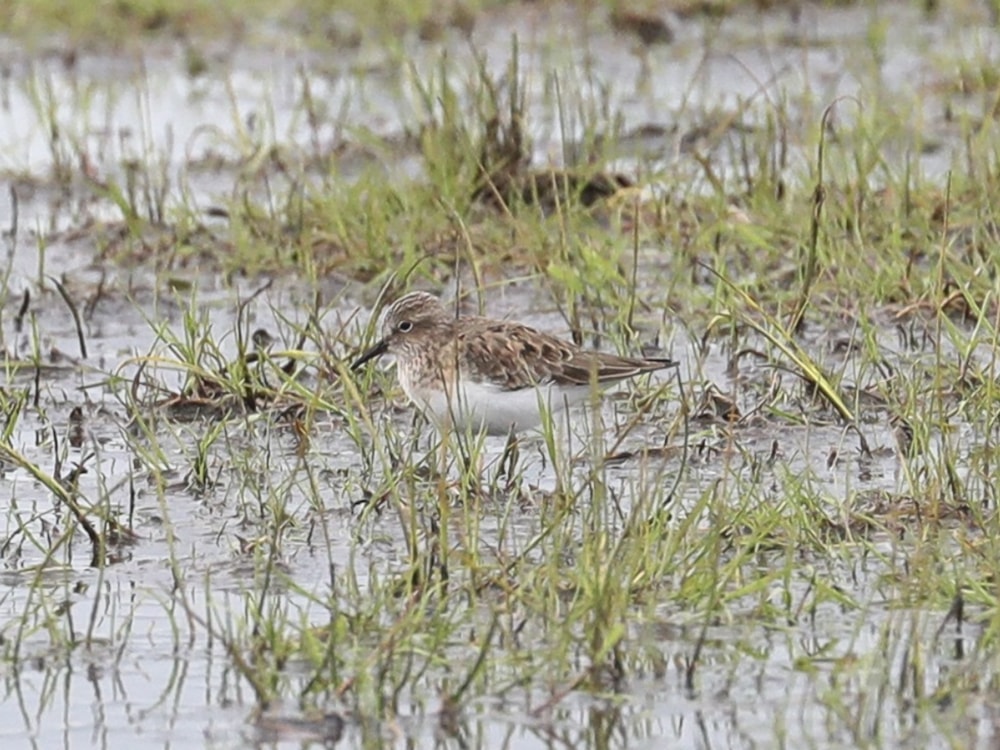 Temminck's Stint, Marshside RSPB, Lancashire (Mark Nightingale).
A Hoopoe proved difficult to catch up with in Cheshire, despite being reported from two sites. One put in a brief visit at Hoylake. Originally in a private garden on 8th, the bird spent the following morning probing the golf course before flying off never to be seen again. Another, or the same one relocating, was on an aerial in Mollington on the morning of 10th, but again didn't hang around for long. Long-stayers included the Slavonian Grebe still at Acre Nook Sand Quarry on 5th and the drake Ring-necked Duck again at Newchurch Common on 10-11th.
A Red-rumped Swallow spent the best part of the morning at Audenshaw Reservoirs, Greater Manchester, on 6th. One flew south-west through Little Woolden Moss the following day and it's tempting to suggest both reports involve the same bird.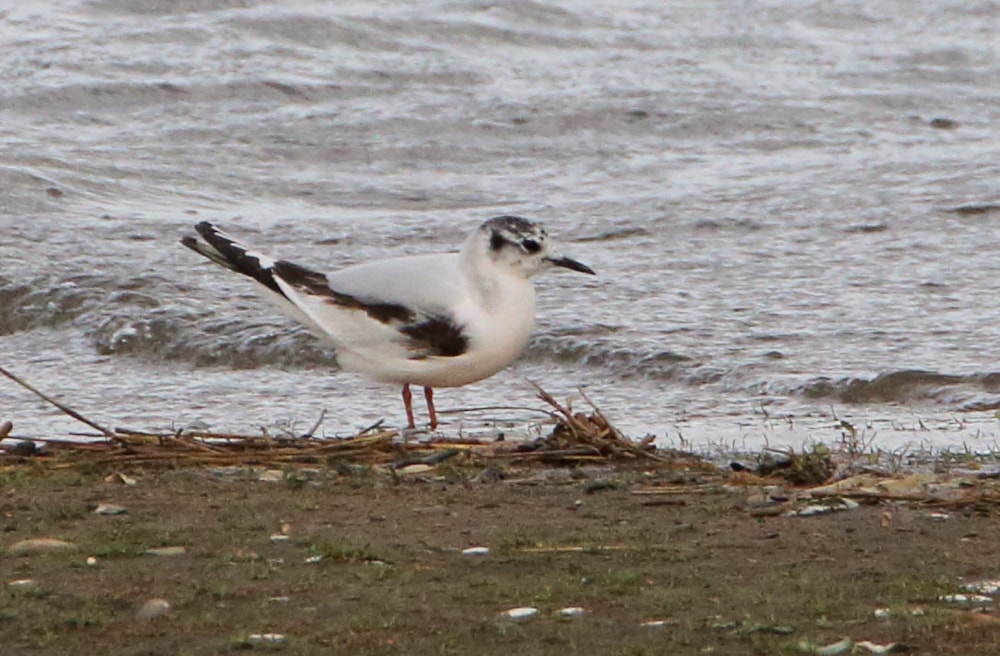 Little Gull, Elton Reservoir, Greater Manchester (R Thew).
Lincolnshire and Yorkshire
A Temminck's Stint was at Alkborough Flats, Lincolnshire, on the evening of 6th, with two more at Frampton Marsh RSPB on 11th. A short-staying Red-rumped Swallow was at Gibraltar Point NNR on the morning of 10th, with a Glossy Ibis also found at Manby Flashes that day. A light scattering of coastal migrants included a singing Wood Warbler at Saltfleetby NNR on 8th. Two Little Terns and two Black Terns were briefly at Deeping Lakes LWT on 10th.
The Spurn area started to really tick, with a stunning male Golden Oriole the bird of the week. Also around were a couple of Temminck's Stints at Kilnsea Wetlands and a Common Crane from Sammy's Point on 7th. Another Temminck's was in a flooded field at Burton Fleming on 10th. Wood Warbler, European Nightjar and, best of all, a showy Hoopoe were among the standout migrants in the Flamborough Head area.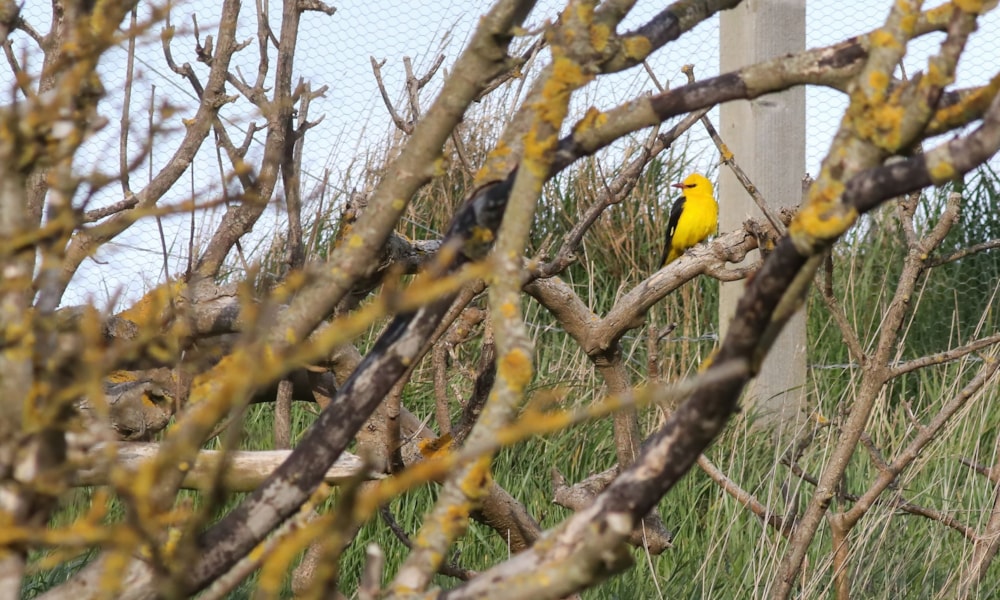 Golden Oriole, Spurn YWT, East Yorkshire (Bethan Clyne).
Content continues after advertisements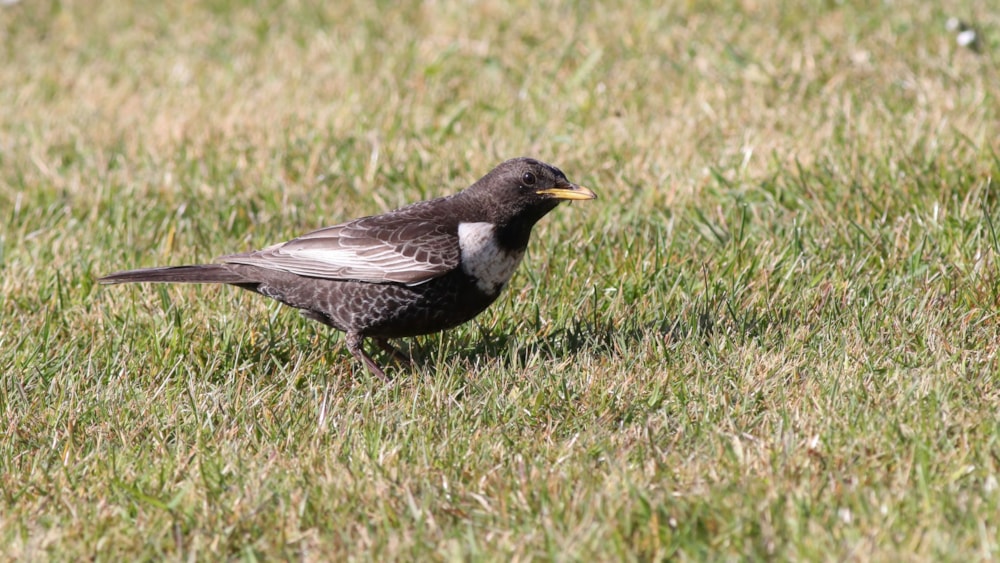 Ring Ouzel, Kilnsea, East Yorkshire (Bethan Clyne).
North Yorkshire netted a couple of quality raptors: a European Honey Buzzard 'in off' at Ravenscar on 10th, plus a White-tailed Eagle at Wykeham Forest on 11th. A male Grey-headed Wagtail was at Folkton on 6th and Wood Warblers were at a few coastal localities. In West Yorkshire, an immature White-tailed Eagle passed over Rodley NR on 5th, while Curlew and Wood Sandpipers were among the highlights at St Aidans RSPB.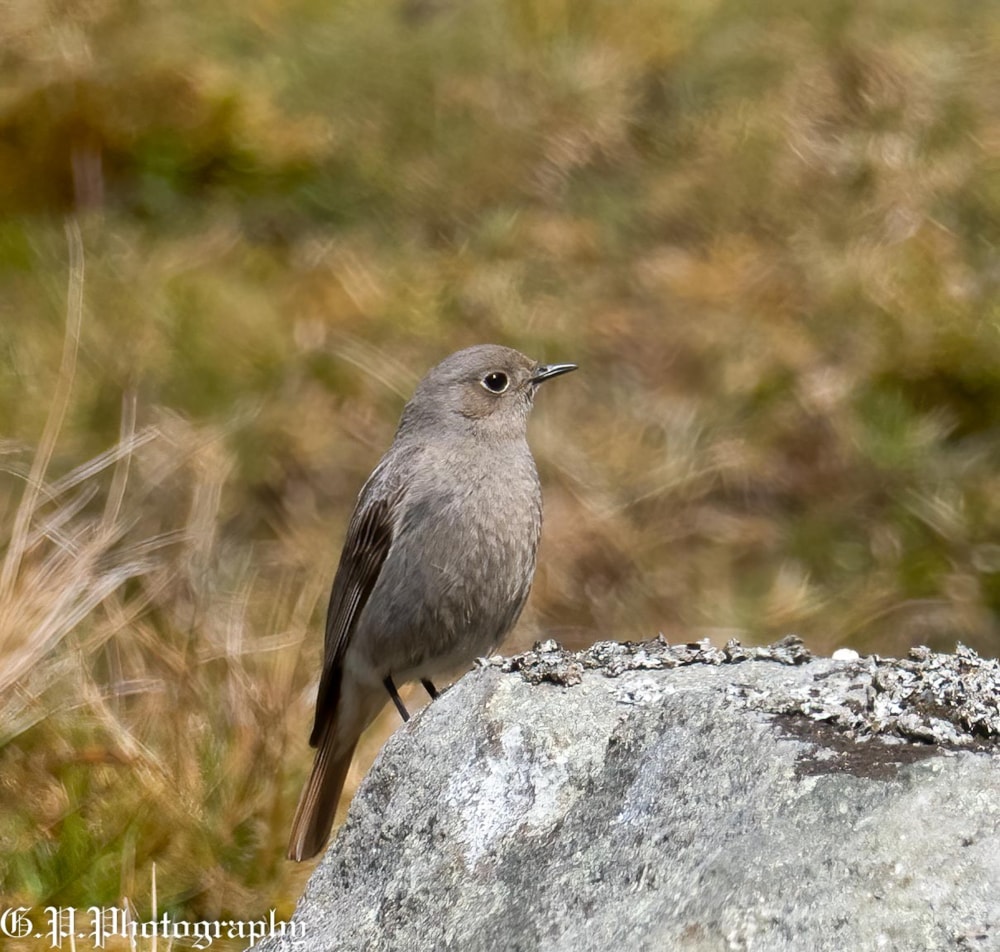 Black Redstart, Thwaite, North Yorkshire (Geoffrey Pain).
A brief Red-necked Phalarope at Hatfield Moors, South Yorkshire, on 9th was presumably the bird seen shortly before at Idle Washlands and may also be that found later in the day at Swine Moor. A European Honey Buzzard flew over Rawmarsh that day. Another great week for Orgreave Lagoons saw Little Stint, Red Knot, Sanderling, five Black Terns, Kittiwake and Long-tailed Duck all noted. In the Dearne Valley, the Iceland Gull was again at Old Moor RSPB and a Eurasian Spoonbill visited Denaby Ings.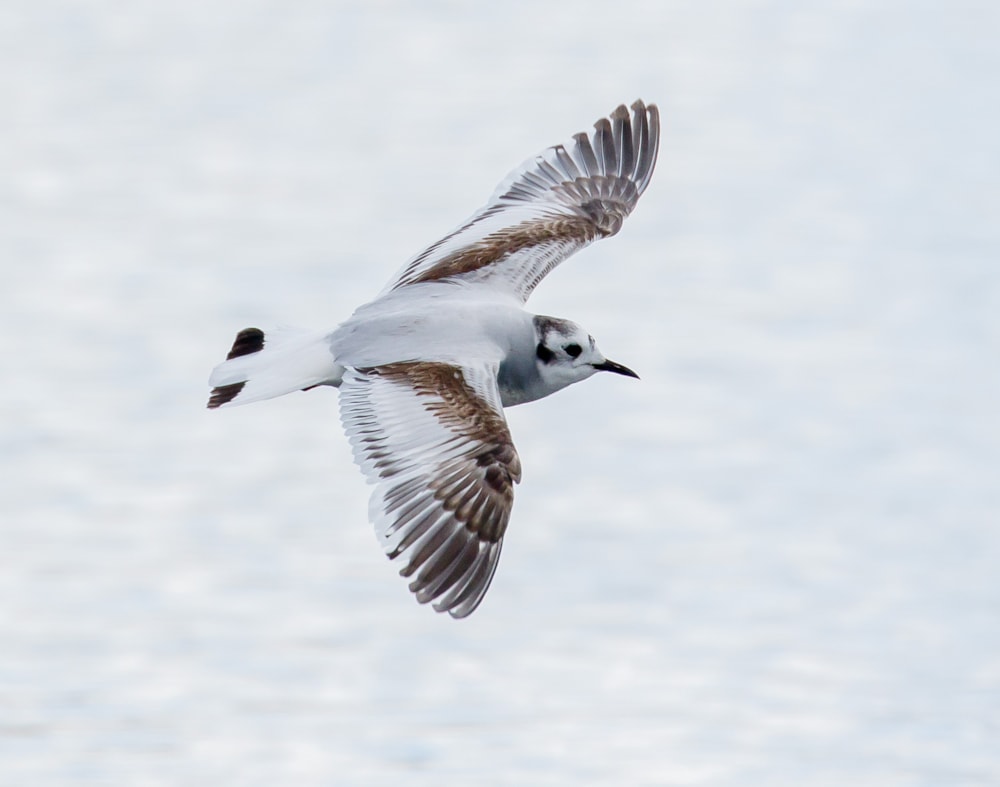 Little Gull, St Aidan's RSPB (Swillington Ings), West Yorkshire (Steve Cribbin).
West Midlands
A reliable Hoopoe was Staffordshire's bird of the week. First reported in paddocks at Drayton Bassett on 5th, the bird was still showing on 11th, although it transpires it had actually been present since 2nd. A Little Tern was at Belvide Reservoir on 8th, with a Black Tern the previous day and another at Blithfield Reservoir also on 8th. A Greater White-fronted Goose paid a brief visit to Cresswell Flash, Doxey Marshes, on 9th.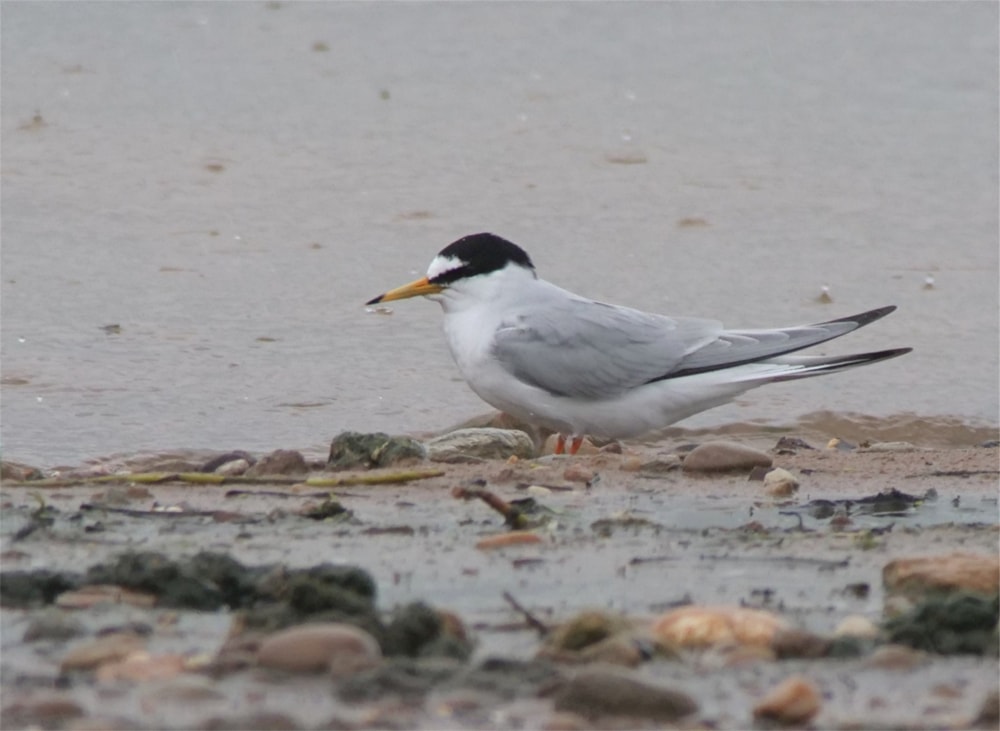 Little Tern, Belvide Reservoir, Staffordshire (Steve Nuttall).
Shropshire was largely quiet, although a regular Western Osprey at Venus Pool NR from 5-9th was a nice local bird. In Herefordshire, the second-summer Black-crowned Night Heron continued to find the River Wye to its liking and could still be seen roosting in willows just south of Ross-on-Wye throughout.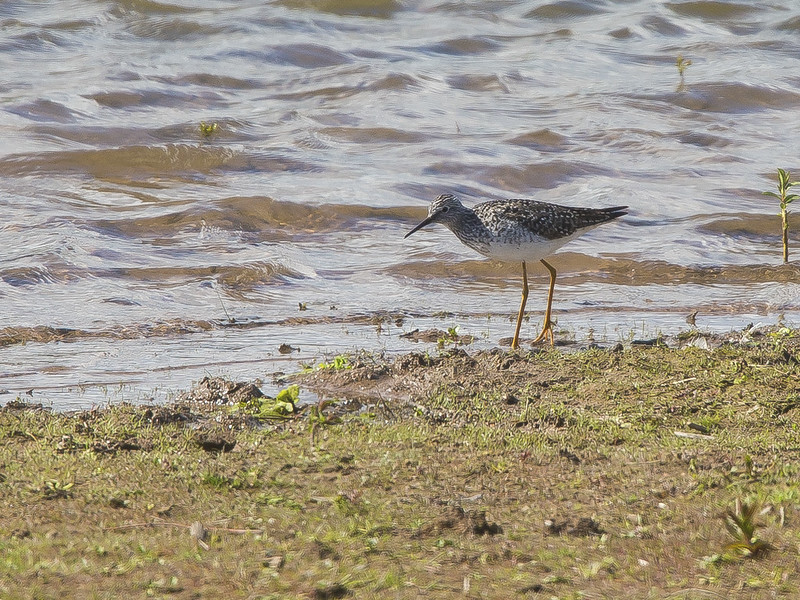 Lesser Yellowlegs, Clifton, Worcestershire (Ron Marshall).
An Iceland Gull at Draycote Water, Warwickshire, on 10-11th was perhaps a little unseasonal although rather in keeping with the current weather. A Black Tern was at Bodymoor Heath on 9th. Worcestershire enjoyed two great birds this recording period, with the Lesser Yellowlegs still at Clifton Pits on 5th. However, even this smart Nearctic wader could be eclipsed by Avon Meadows' stonking fly-over male Montagu's Harrier on 6th.
Hoopoe, Drayton Bassett, Staffordshire (Alan Shaw).
East Midlands
Belated news of a Black Kite came from Cromford, Derbyshire, with one seemingly showing well and photographed on 10th. A Little Tern flew south-east through Ogston Reservoir on 8th, with a Sandwich Tern through Barrow upon Trent GPs the same morning. The adult Great Northern Diver remained at Carsington Water throughout.
The fifth Eurasian Stone-curlew for Nottinghamshire was a very welcome sight for many observers at Wellow on 11th. Frustratingly, a Red-necked Phalarope at Idle Washlands on 9th wasn't so co-operative and flew off soon after being found. A Glossy Ibis was at Langford Lowfields RSPB on 7-8th before relocating to Besthorpe NWT on 11th. The two Eurasian Dotterel lingered at Piddington, Northants, until 5th, as did the Wryneck at Borough Hill. A Temminck's Stint was a great find at Lilbourne on 6th and was still present the following day.
A second-winter Kumlien's Gull provided a change from last week's juvenile at Shawell sandpit, Leicestershire. The Russian White-fronted Goose was still happy infiltrating the loafing Greylags at Eyebrook Reservoir on 6th. Rutland Water continues to produce, this time a Temminck's Stint on 8-9th.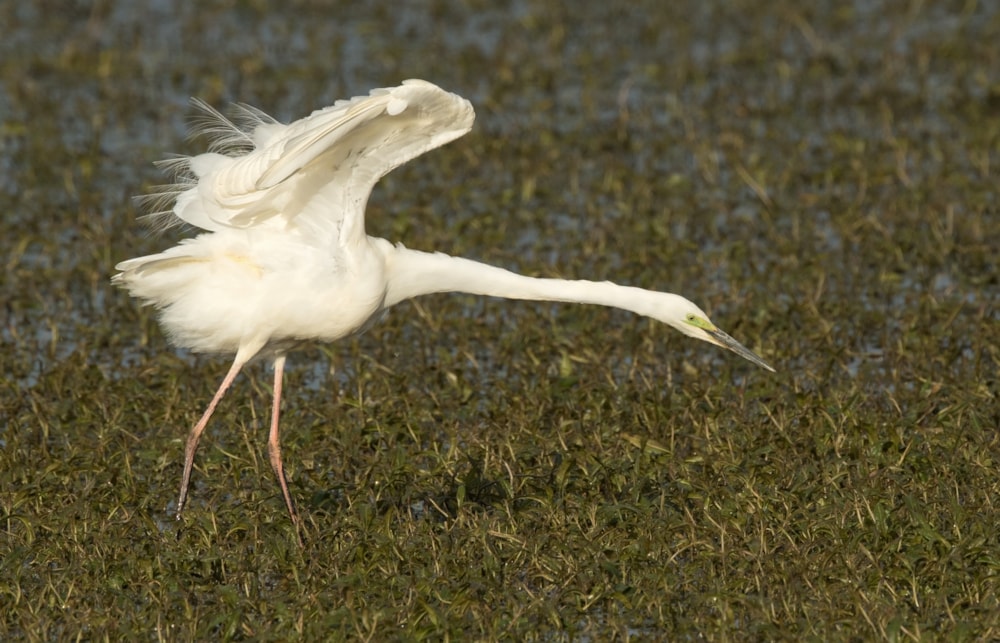 Great Egret, Idle Washlands, Nottinghamshire (Paul Coombes).
East of England
It was another entertaining week in Norfolk. An influx of Grey-headed Wagtails saw six sites produce birds, including three at Ken Hill Marshes. Meanwhile, a Richard's Pipit was at Holme Dunes and a Red-rumped Swallow flew west at Burnham Overy Dunes on 9th. A Bluethroat was in a Gorleston-on-Sea garden on 8th.
Filby Broad produced a Black-crowned Night Heron on 7th, with nearby Hickling Broad scoring a Purple Heron on 10th. A female Red-footed Falcon flew over Winterton Dunes on 10th, perhaps the bird seen at Sheringham the previous day. Two Golden Orioles were at Happisburgh on 10th, with three further sites scoring singles. Temminck's Stints were at two localities. A male Montagu's Harrier seen at a couple of sites in north-west of the county gave faint hope that the recently extirpated population in the county might yet make a return.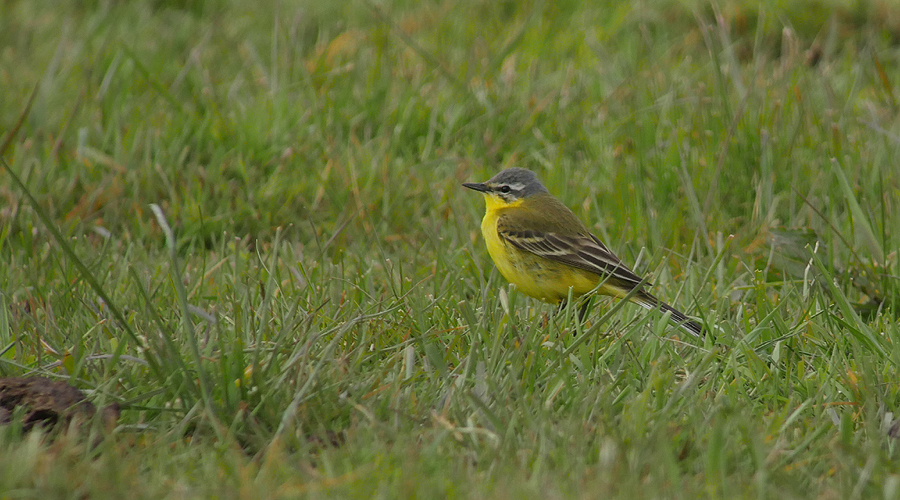 Blue-headed Wagtail, Boyton Marshes RSPB, Suffolk (Craig Shaw).
Highlight of the week in Suffolk was a displaying Buff-breasted Sandpiper at Carlton Marshes on 6-7th. Trimley Marshes had a productive time of things, with a Red-rumped Swallow on 7th and a fly-over female Red-footed Falcon on 10th in addition to the lingering Temminck's Stints. A Black Kite passed over Minsmere RSPB on 5th, while migrant landbirds included a Wryneck at Kessingland on 9th and Grey-headed Wagtail at Southwold on 11th.
A long way from home🌎

The Buff-breasted sandpiper! A beautiful little bird which has found itself at Carlton Marshes when it should be over the Atlantic among other North American shorebirds. Amazing to see it displaying.

What will blow in next?!

📽Andrew Easton pic.twitter.com/fQfHnB4nrv

— SWT Carlton Marshes (@SWTCarltonMarsh) May 8, 2021
Essex's star bird was again the confiding Woodchat Shrike at Rochford, which hung around all week. Two Black Brant were lingering around the wider Blackwater Estuary, while a male Golden Oriole was at Old Hall Marshes RSPB on 8-9th, with another at The Naze on the latter date. Smew and Wood Sandpiper were the best on offer in the Lee Valley; a male Common Quail sang near High Easter on 10th.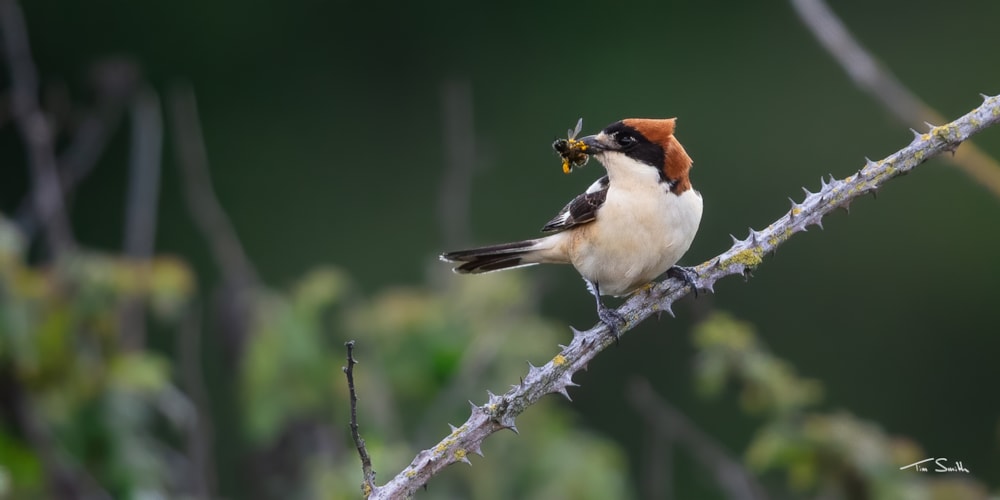 Woodchat Shrike, Rochford, Essex (Tim Smith).
A quiet week in Hertfordshire produced a Black Tern at Amwell NR on 7th and a Russian White-fronted Goose there on 10th. Another Black Tern was at Broom GPs, Bedfordshire, on 10th, while strong wader passage over the weekend saw Red Knot and at least five Sanderling among the Dunlin and Ringed Plover dropping in at Grovebury Sand Pit. A late Ring Ouzel was at Bison Hill, near Whipsnade.
A European Honey Buzzard flew south-west over Fordham, Cambs, on 11th, with five sites again holding Glossy Ibises. Black Terns included seven at Fen Drayton and later Berry Fen on 10th; five sites produced Wood Sandpiper, including three at Woodwalton Fen on 8th. A Little Stint was at Fen Drayton on 5th.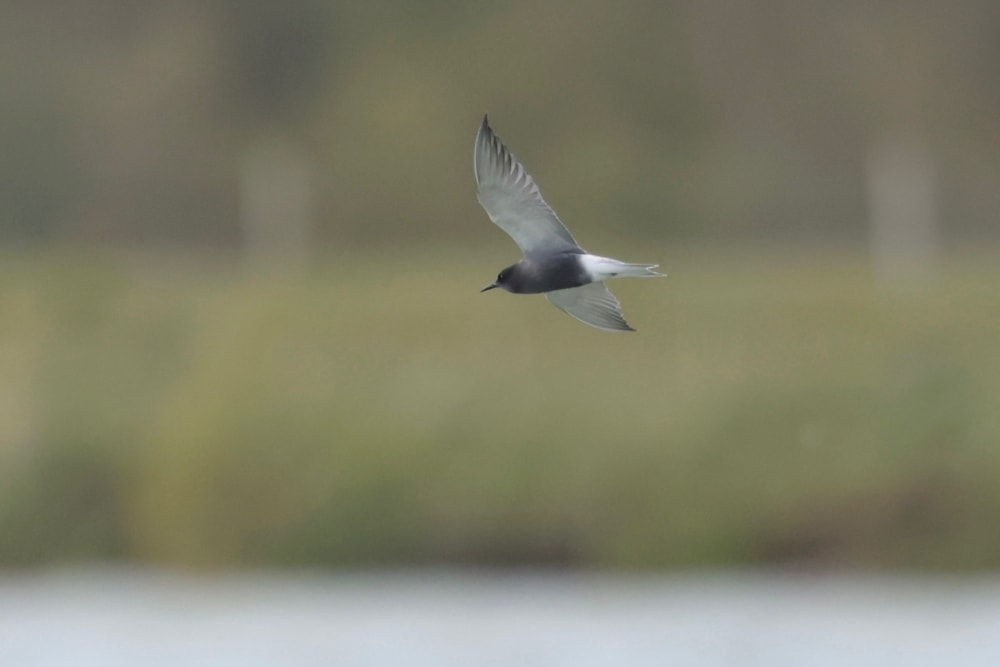 Black Tern, Dernford Farm Reservoir, Cambridgeshire (Paul Chamberlain).
South-East England
A spell of southerlies with an easterly component kick-started spring in the region. No fewer than four Golden Orioles were reported during the week, two of which were in Kent: singing males at North Foreland on 9th and Kingsgate the following day. Also in Kent, a Red-rumped Swallow was at Samphire Hoe CP on 11th, a Grey-headed Wagtail at Reculver on 10th and a European Honey Buzzard flew over North Foreland on 9th. Pomarine Skua action never really got going, with dribs and drabs passing watchpoints, as was the case in other coastal counties in the South-East. The Dungeness Glossy Ibis lingered and there was a handful of Pied Flycatchers and Wood Warblers detected on passage.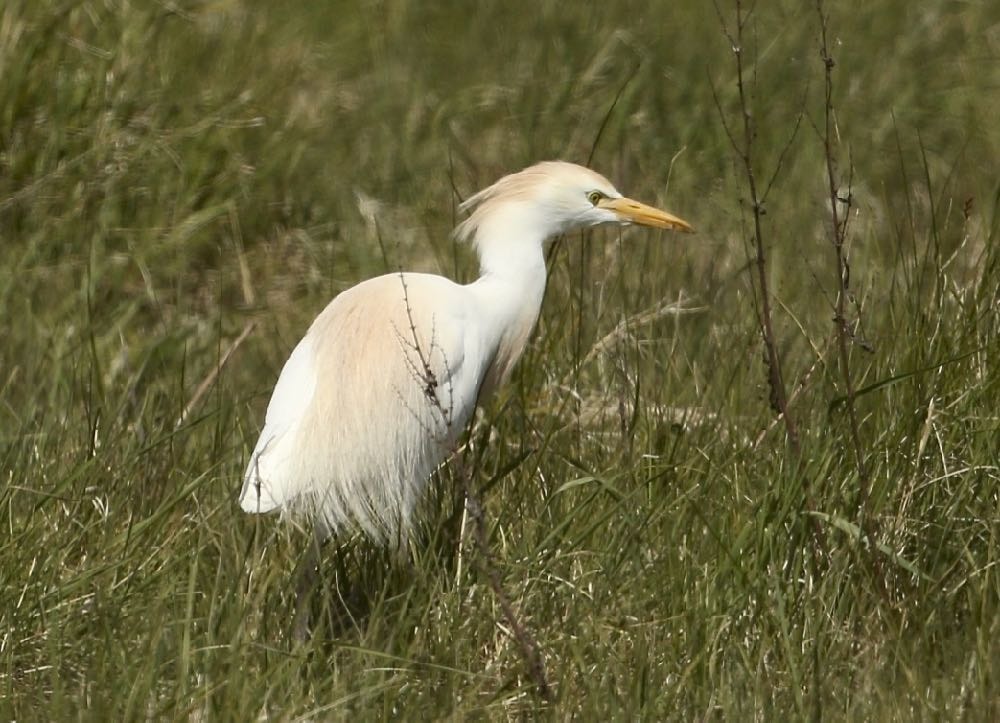 Western Cattle Egret, Elmley NNR, Kent (Chris Bond).
It was a much less exciting week in Hampshire, with the only scarcities a Red-rumped Swallow at Titchfield Haven on 11th and an adult Long-tailed Skua from Hurst Spit on 9th. Brading Marshes was the place to be on the Isle of Wight, though ideally you were there on 7th – on that day the Purple Heron reappeared and a Red-rumped Swallow was about briefly. St Catherine's Point enjoyed a singing Wood Warbler on the same date.
Sussex had a decent week and it too scored a brace of Golden Orioles. A male lingered for two days at Church Norton from 9th where it was widely appreciated, though it could be elusive; on the other hand, a female-type was reported in flight by one observer on the A27 near Lyminster on 6th. Beachy Head was treated to a singing Melodious Warbler on 9th and a Red-footed Falcon flew over Weir Wood Reservoir on 11th. The Rottingdean Hoopoe put in a farewell appearance on 6th, a European Serin was at Selsey Bill the following day and a Long-tailed Skua flew past Splash Point on 10th. A Roseate Tern was at Church Norton on and off from 5th.
London's best birds were south of the Thames with two notable weekend records: an afternoon-only Red-rumped Swallow at London Wetland Centre on 8th followed by a popular Temminck's Stint at Beddington Farmlands on 9th. The juvenile Glaucous Gull was seen at Rainham Marshes on a couple of dates.
Berkshire enjoyed a monster record on 9-10th: the first Hooded Crow in the county for 41 years, which spent time at Dinton Pastures and Lea Farm GPs. In Buckinghamshire, the Hoopoe lingered at Hedgerley until 6th. Oxfordshire also enjoyed a Hoopoe, with one at Deddington on 9th. Elsewhere in the county, the trio of Glossy Ibises was at Abingdon and Radley GPs on 5th only, while the Otmoor singleton continued throughout.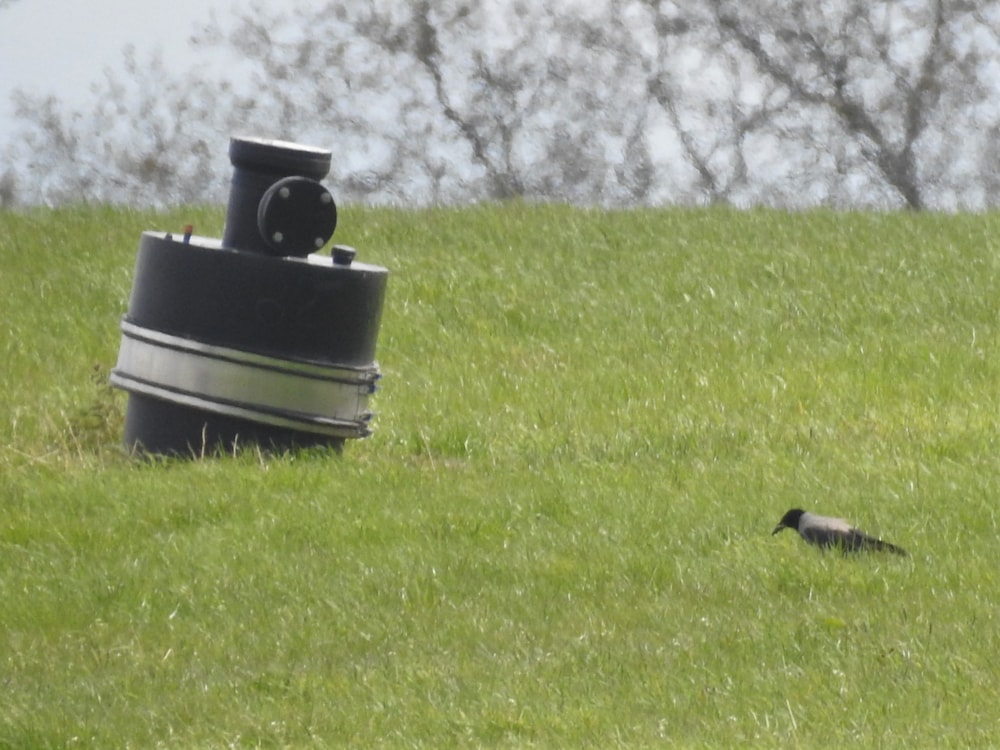 Hooded Crow, Lea Farm GPs (Permit only), Berkshire (Adam Bassett).
South-West England
In another classic May week on Scilly, a Lesser Yellowlegs was a smart find at Porth Hellick, St Mary's, from 9th, sharing the island with a European Serin. A mobile Hoopoe flopped around from 8th, the Purple Heron remained and a Golden Oriole was reported on 10th. A Blue-headed Wagtail was the best on Bryher, with another alongside a European Turtle Dove on St Agnes. At least two Golden Orioles were on Tresco. Back on St Mary's, a Glaucous Gull and the two Iceland Gulls provided a reminder of winter.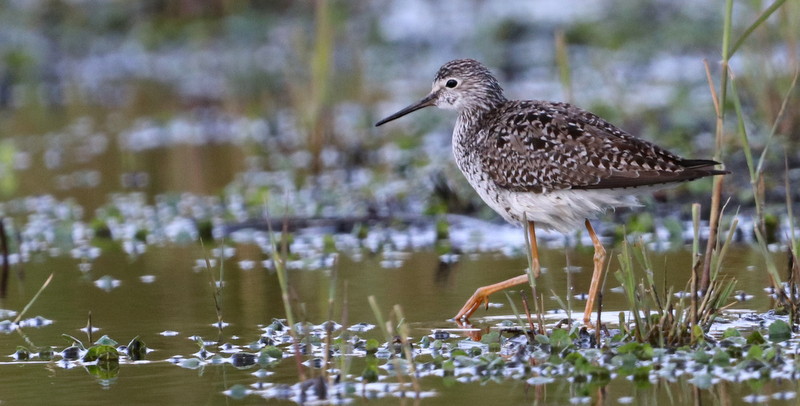 Lesser Yellowlegs, St Mary's, Isles of Scilly (Kris Webb).
Cornwall's Davidstow Airfield hosted a delightful displaying Buff-breasted Sandpiper from 6th; deputising alongside was a Curlew Sandpiper. A Lesser Yellowlegs at Copperhouse Creek on 11th, with a Little Stint at St Anthony Head and a Common Crane over Falmouth. The Lizard had best passerine action of the week with up to two Woodchat Shrikes from 9th, while a possible European Bee-eater flew over Knave-Go-By on 11th and a Golden Oriole was at Crows-an-Wra on 9th. Offshore, an early Balearic Shearwater was off Lizard Point, a Pomarine Skua flew past Porthgwarra and Glaucous Gulls were at two sites. Two male Killer Whales of the 27s pod photographed off Minack Theatre on 5th was a rare Cornish sighting.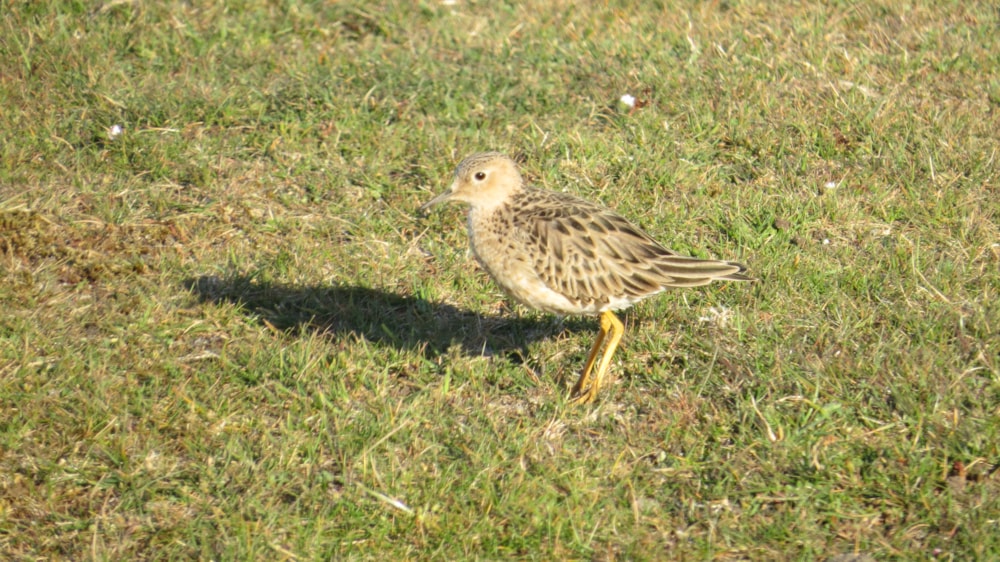 Buff-breasted Sandpiper, Davidstow Airfield, Cornwall (Mark Worden).
A Portland Chough on 11th was the week's undoubted Dorset highlight, with a female Cirl Bunting there on 6th also notable. Easton scored a Siberian Chiffchaff the following day, a European Serin was around the observatory and an immature Long-tailed Skua flew past the Bill on 9th. Elsewhere in the county, a Black-crowned Night Heron was a brief visitor to Wareham Common on 3rd, the Ring-necked Duck at Longham Lakes was last noted on 6th and two Common Cranes were near Poole on 9th. Pomarine Skuas flew past four sites and Siverlake's Long-tailed Duck was still present, while another flew past Overcombe. In the Weymouth area, a Roseate Tern and Iceland Gull were at Lodmoor RSPB. A Golden Oriole flew in off the sea over Durlston CP on 11th, with another at Cerne Abbas on 7th.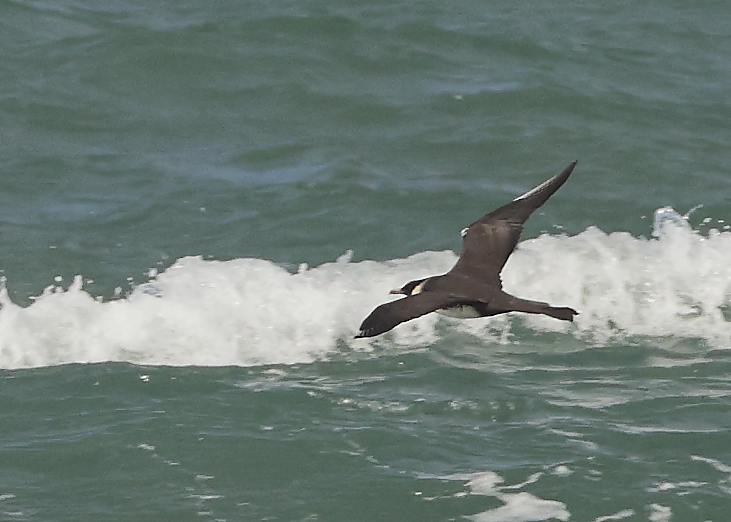 Pomarine Skua, Portland, Dorset (Mike Trew).
Lundy, Devon, played host to two young male Golden Orioles on 11th. Elsewhere, the Glossy Ibis remained at Velator NR, a Russian White-front was again at Exminster Marshes, and a Pomarine Skua flew past Thurlestone. Two Hoopoes were reported in Somerset and Bristol – at Kingsbury Episcopi and Ilminster – while a Pomarine Skua flew north past Weston-super-Mare. Steart WWT hosted a Glaucous Gull and Glossy Ibis.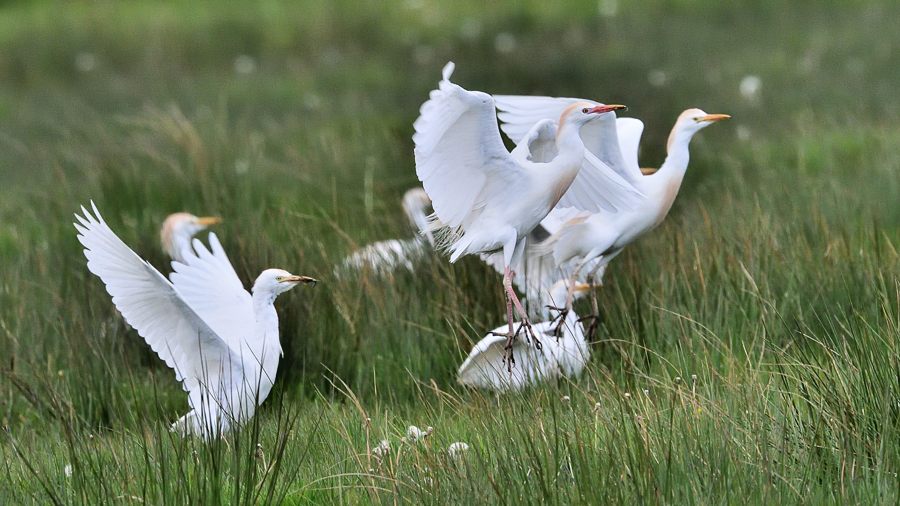 Western Cattle Egret, Westhay, Somerset & Bristol (James Gibbs).
A Glossy Ibis skirted the Gloucestershire-Wiltshire border at Cotswold Water Park, with a singing Wood Warbler at Pit 68a, Wiltshire. Curlew Sandpipers at New Passage and Slimbridge WWT, Gloucestershire, with a Little Stint at the latter site. A European Honey Buzzard flew north over Edgehills Bog on 9th.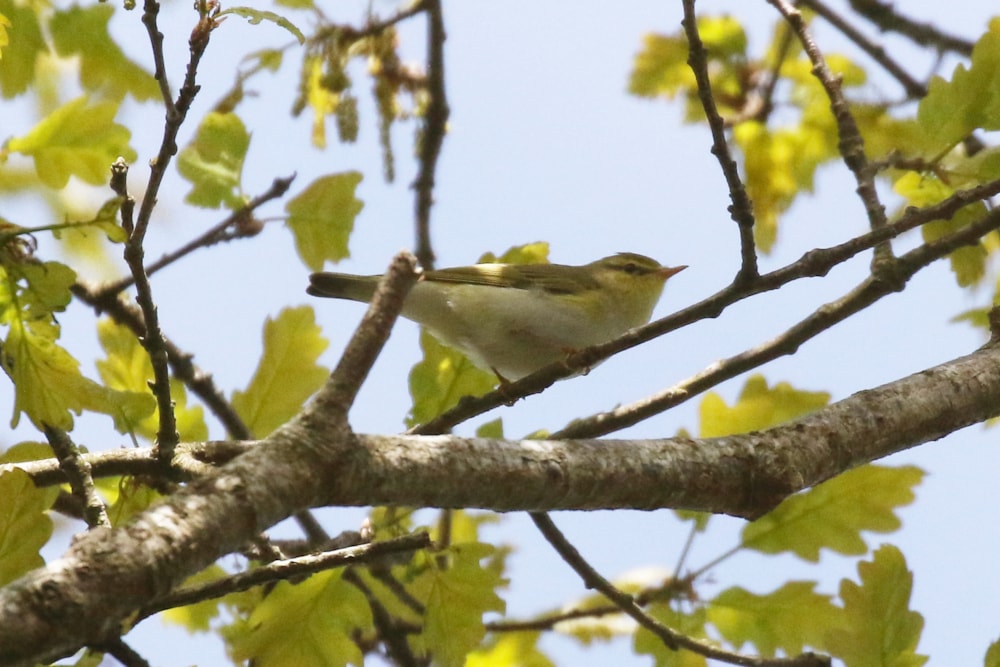 Wood Warbler, Yate, Gloucestershire (Chris Teague).
Wales
Trips of Eurasian Dotterel were once an integral part of early May for many a birder, and so it's a shame they have dwindled in recent times. However, North Wales still seems to produce a handful of showy individuals each spring. The two females remained at Great Orme, Conwy, until 5th and were replaced by a brief male on 9th. Four also made a quick pit-stop at Carmel Head, Anglesey, on 9th.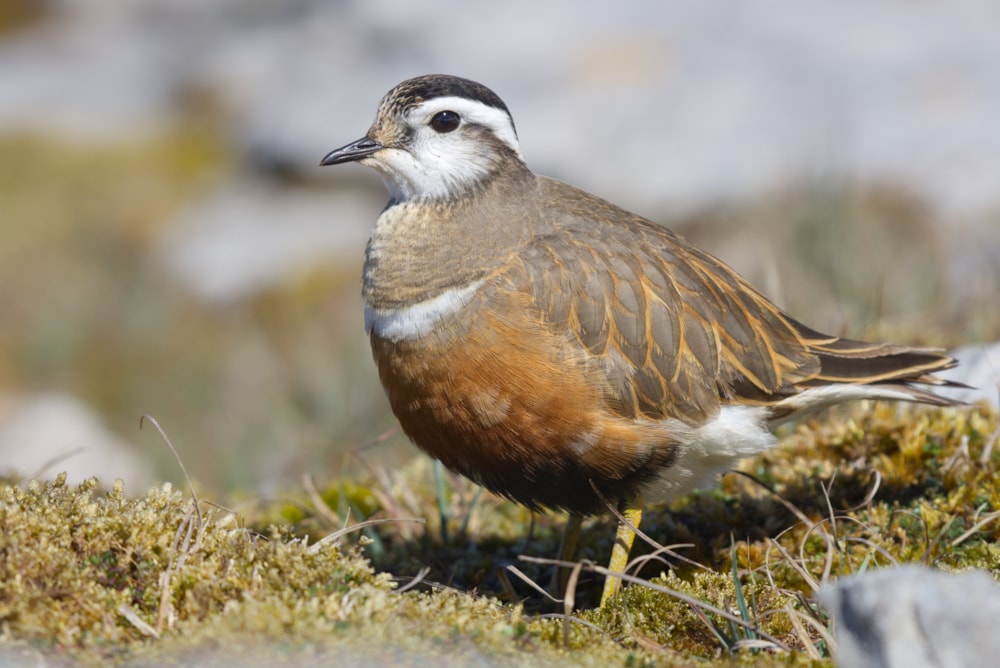 Eurasian Dotterel, Great Orme, Conwy (Jonathan Bull).
The Tundra Bean Goose extended its stay at Goldcliff Pools NR, Gwent, until 9th at least. Pomarine Skuas were reported from three localities, including five off Criccieth, Gwynedd, on 10th. 10 Black Terns flew west past Lavernock Point, Glamorgan, on 9th.
A probable Richard's Pipit flew north over South Stack RSPB, Anglesey, on 6th but sadly wasn't clinched, while a male Channel Wagtail at Conwy RSPB, Conwy, on 8th was a nice local bird. A European Turtle Dove was near Burrows Well, Glamorgan, on the morning of 11th.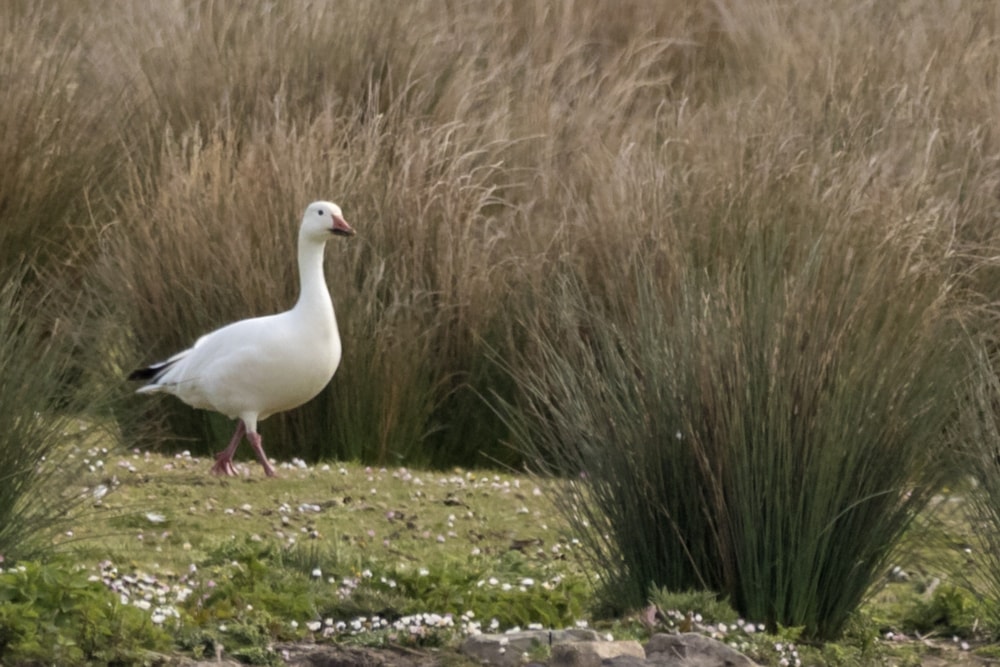 Snow Goose, Goldcliff Pools NR, Gwent (Terry Winter).
Ireland
It was a quiet week across Ireland, although Mizen Head, Co Cork, attracted both Woodchat and Red-backed Shrikes, as well as a couple of singing Common Quail. A Golden Oriole reached Cape Clear on 8th. Strong winds on 9th saw Pomarine Skuas recorded at two sites: three past Galley Head, Co Cork, and five off Helvick Head, Co Waterford.
Highlights from Co Kerry solely comprised lingering Iceland and Glaucous Gulls – a sad indictment of this often chilly and slow spring. Things didn't get any more productive further north or east of here, either, with Dark-bellied Brent Geese and a few arriving Spotted Flycatchers making up a significant chunk of Irish news this week.
In Northern Ireland, a Garganey hung on at Portmore Lough RSPB, Co Antrim, with Belfast Harbour attracting a Curlew Sandpiper.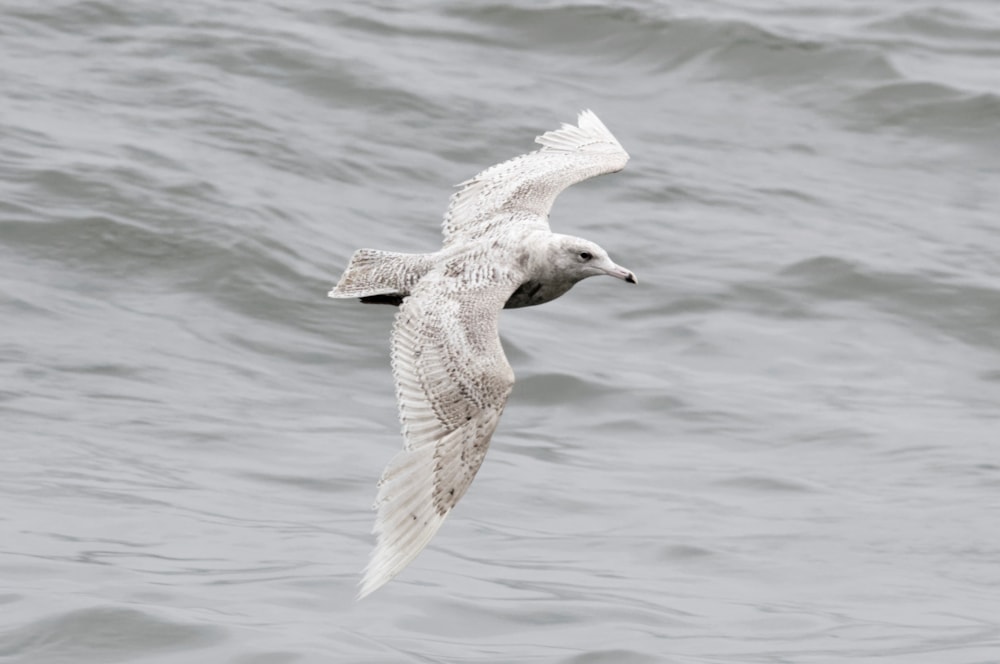 Glaucous Gull, Cruisetown Strand, Louth (Fergal Stanley).
Western Palearctic
In a quieter week for the region, Denmark's Sandhill Crane flew north out to sea over Skagen on 8th, heading for Sweden. A Siberian Buff-bellied Pipit at Vallda Sandö on 10-11th was Sweden's highlight. A Greater Sand Plover was at Rånnesta on 5th, while the drake Stejneger's Scoter lingered at Hörnefors until 9th; another was at Påarp on 11th.
The Netherlands' first spring Rufous-tailed Scrub Robin was at Nordholländisches Dünenreservat on 5-6th, a bird of the western subspecies galactotes. Elsewhere, a Griffon Vulture flew over Handel on 9th, with the drake Baikal Teal still at Zevenhoven. Eglazine, the satellite-tagged Bearded Vulture, was at Lemele from 6-9th, relocating north-west to Nij Altoenae the following day before heading south-west over Fochteloo on 11th.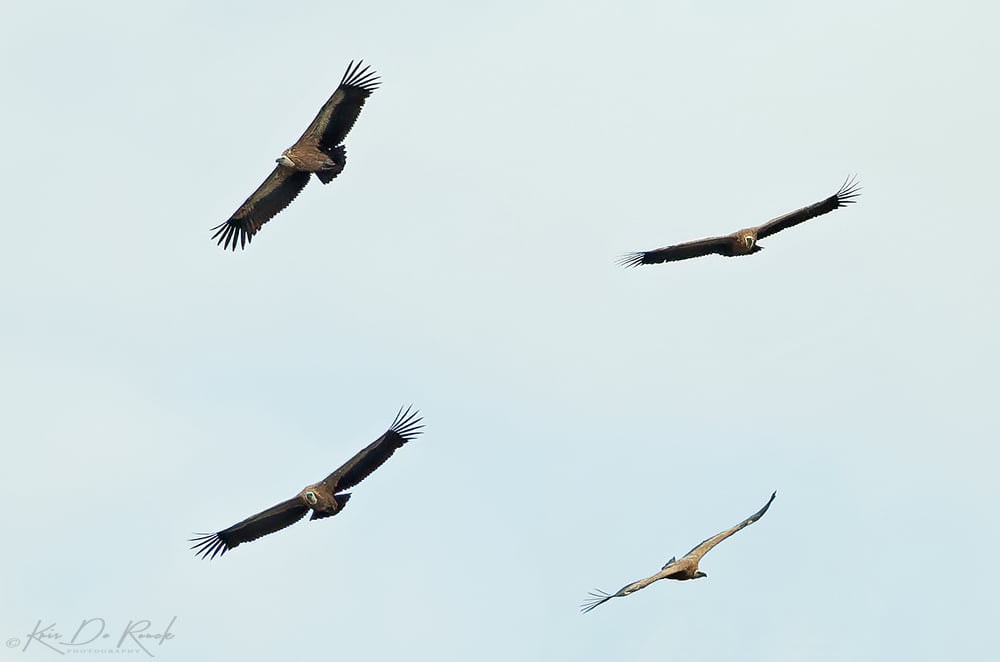 Griffon Vulture, Villers-la-Ville, Walloon Brabant (Kris De Rouck).
Germany's first Eastern Bonelli's Warbler was trapped and ringed on Heligoland on 10th, while the third Bar-tailed Lark for Turkey was at Riva on 7th. A flock of 24 Griffon Vultures roosted near Villers-la-Ville, Belgium, on 10th. A Semicollared Flycatcher photographed at Ossiach from 7th is Austria's second, the first Trumpeter Finch for Hungary was at Akasztó on 10th, and a Steppe Eagle was at Wąsosz, Poland.
A phenomenal fall of Corncrake around Aqaba, Jordan, on 9th is reported to have involved no fewer than 10,000 birds, with perhaps as many as 15,000 (many more were seen on the Israeli side of the border). In neighbouring Israel, the Chinese Pond Heron lingered at Jerusalem Botanical Gardens.
White-tailed Lapwings were at Bucharest, Romania, and Achna Reservoir, Cyprus (two). In northern Greece, a Western Reef Heron was at Kastoria, with others at Genoa and Porto Tolle, Italy. In Spain, Lesser Flamingos were at Ebro Delta NP (two) and Laguna de Fuente de Piedra, while a Red-rumped Swallow trapped on Alderney on 10th is the first ringing record for the Channel Isles.