In a week where many English eyes were focused on football, Irish interests were pointed towards the south-west, where news emerged of a Semipalmated Plover sound-recorded over Lissagriffin, Co Cork, in the early hours of 2nd. The latest in a long line of excellent 'noc-mig' finds in recent months, there has just been one previous record in the county – at Ballycotton as far back as October 1993. Meanwhile, Co Cork's first Short-billed Dowitcher continued to provide excellent views on Ring Estuary, Clonakilty, until the week's end.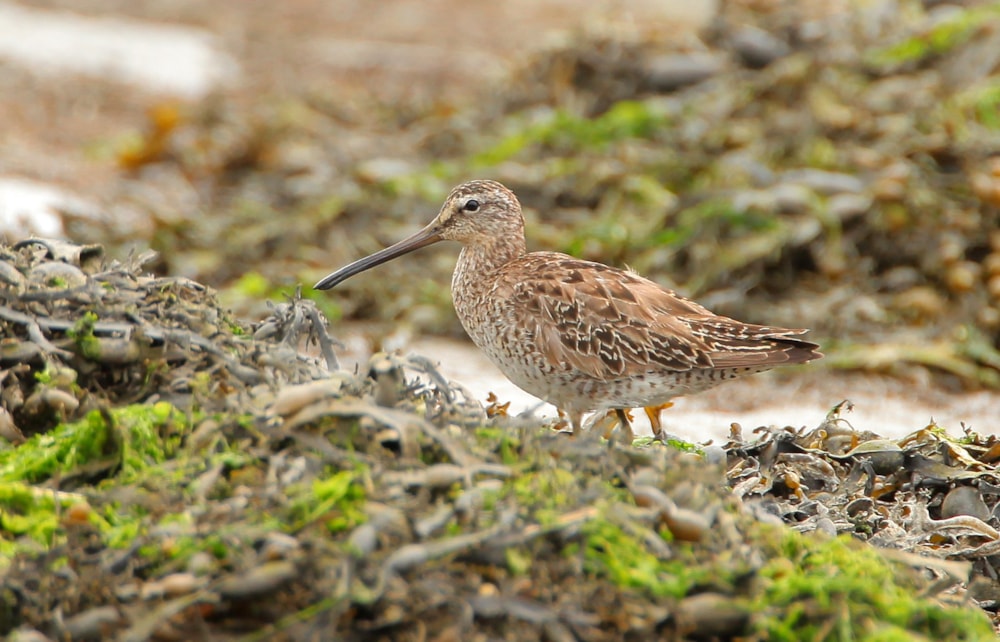 Short-billed Dowitcher, Clonakilty, Cork (Sean Cronin).
Remaining at Bempton Cliffs RSPB, East Yorkshire, until 6th, the adult Black-browed Albatross flew north past Filey, North Yorkshire, during the morning, before returning to Bempton fresh-faced from its fishing trip early on 9th. Showing spectacularly well again until the week's end (despite disappearing for most of Saturday), it is fair to say that this is Britain's most accessible and showy example of the species.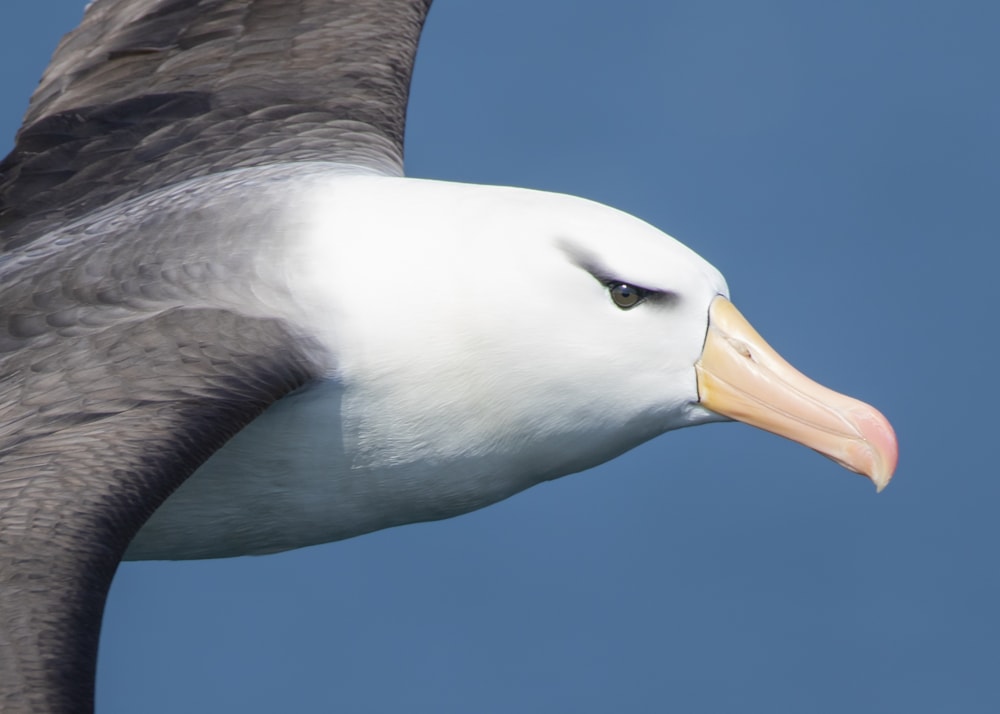 Black-browed Albatross, Bempton Cliffs RSPB, East Yorkshire (Nathaniel Dargue).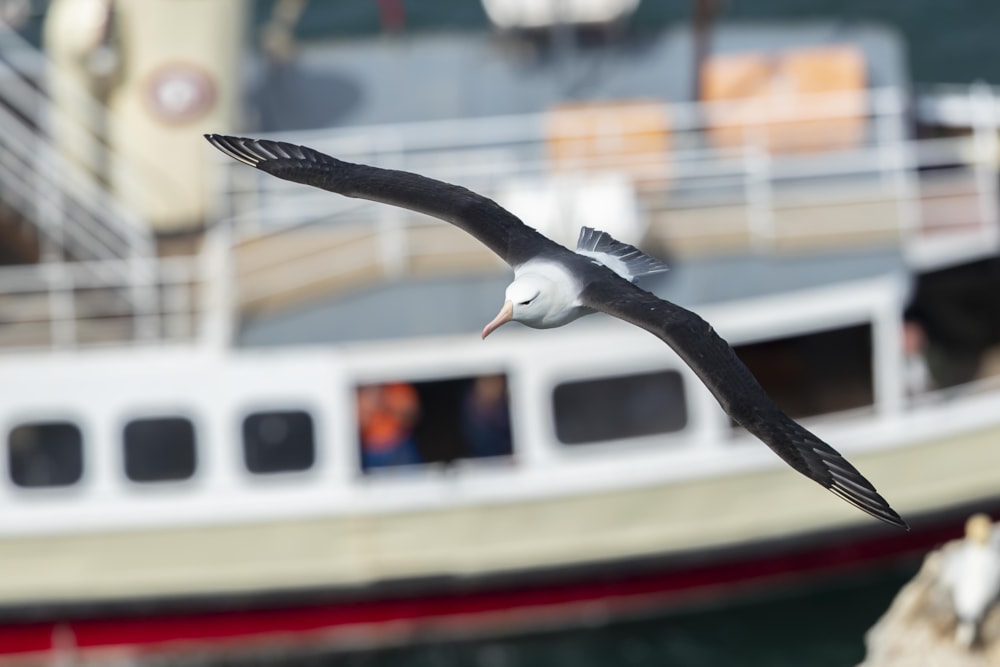 Black-browed Albatross, Bempton Cliffs RSPB, East Yorkshire (Mark Johnson).
On Anglesey, the Elegant Tern performed admirably displaying to the local Sandwich Terns, ever-present but for brief fishing forays out to sea. While it seems particularly settled within the colony, there must still be a chance that the events of 2002 and 2017 may be repeated – there are plenty of birders who would welcome the opportunity to add Elegant Tern to their county lists in the coming weeks.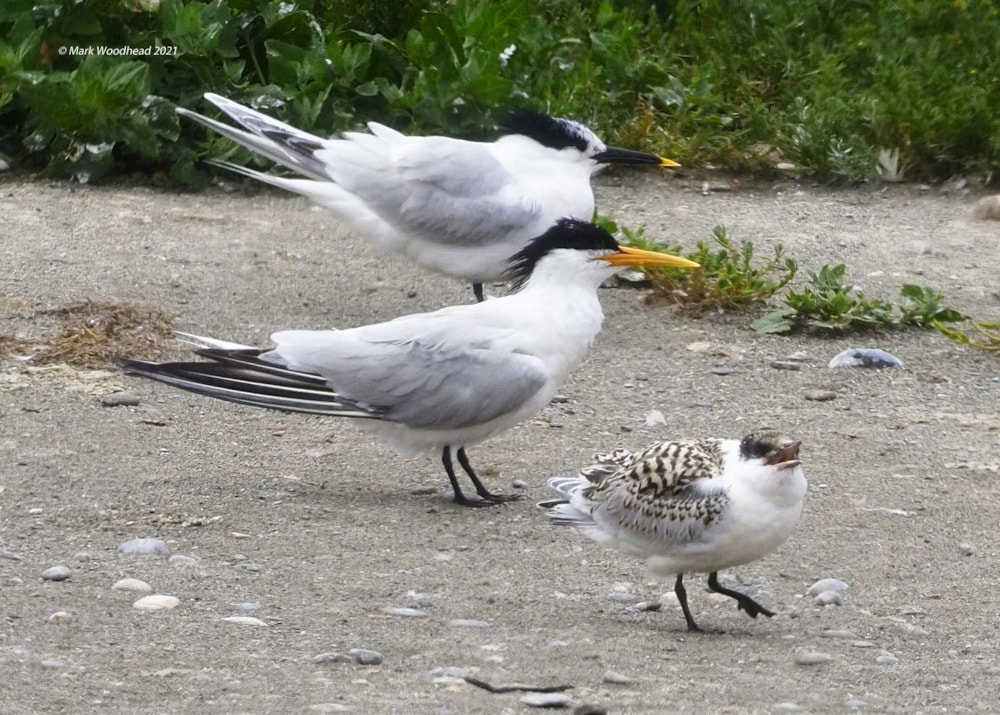 Elegant Tern, Cemlyn Bay, Anglesey (Mark Woodhead).
The Least Tern stuck it out in the tern colony at Portrane Point, Co Dublin, while a Caspian Tern was a brief visitor to Co Cork at Ring Estuary, Clonakilty, on 11th. The first-summer Bonaparte's Gull remained in Shetland at Norwick, Unst, too.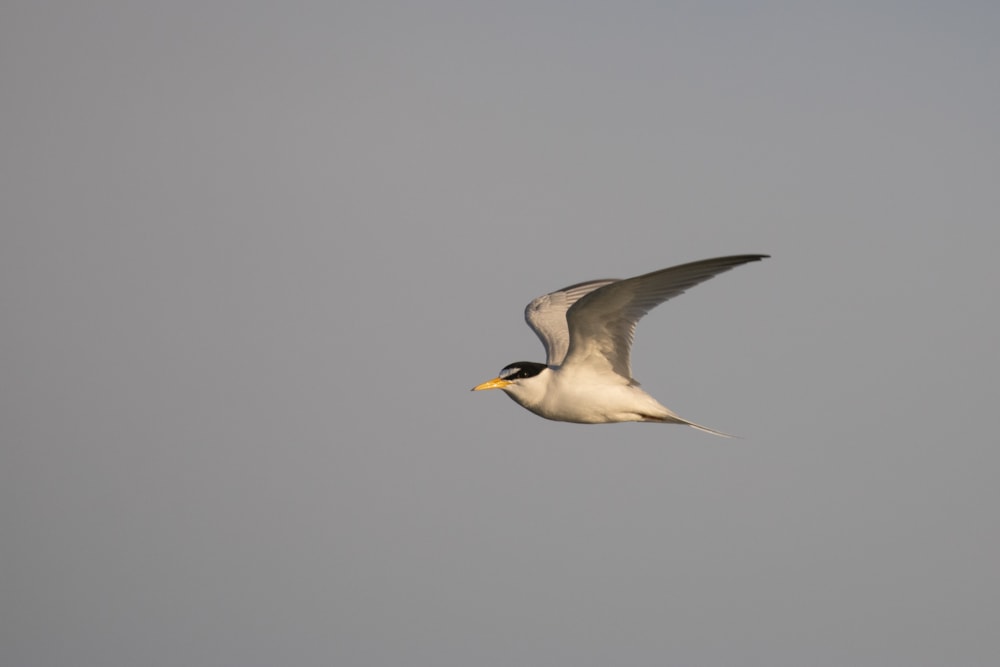 Least Tern, Rush, Dublin (Paul Lynch).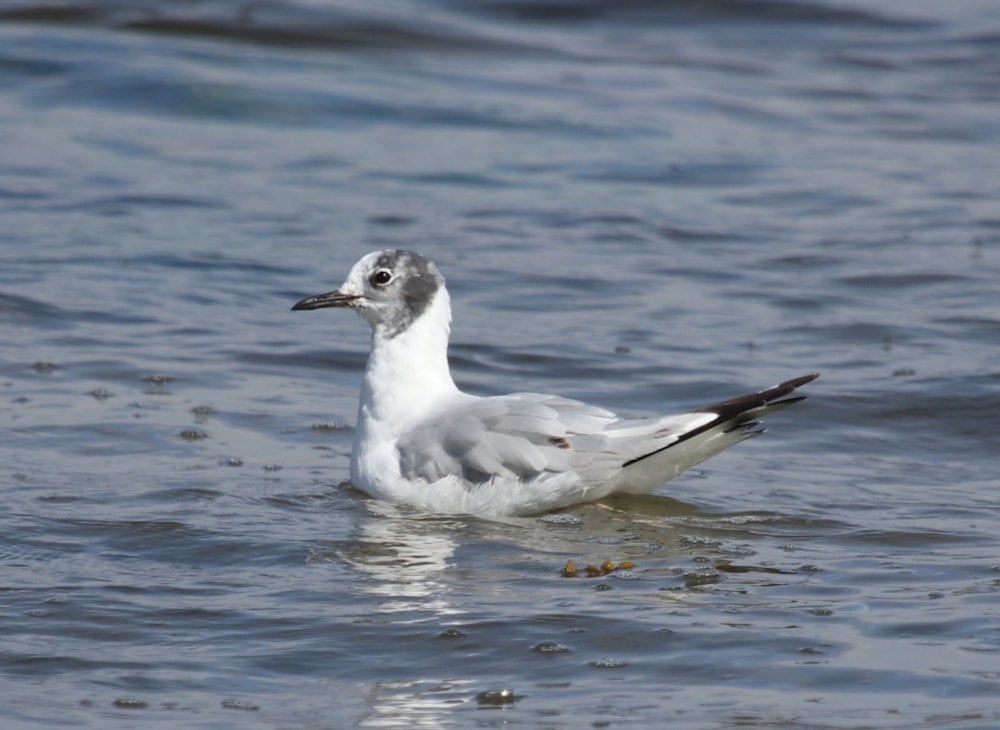 Bonaparte's Gull, Norwick, Unst, Shetland (Darren Pearce).
In Shetland, the young drake King Eider was again around mussel beds off Baltasound, Unst, with the drake Black Scoter continuing off Blackdog, Aberdeenshire.
At Cley Marshes, Norfolk, the adult male Pacific Golden Plover lasted until 5th before making an exit. Surprisingly, it made a brief reappearance on 10th before heading south-east – quite where it was in the interim is anybody's guess. In Kent, an early juvenile Black Stork was at Worth Marsh on 9th.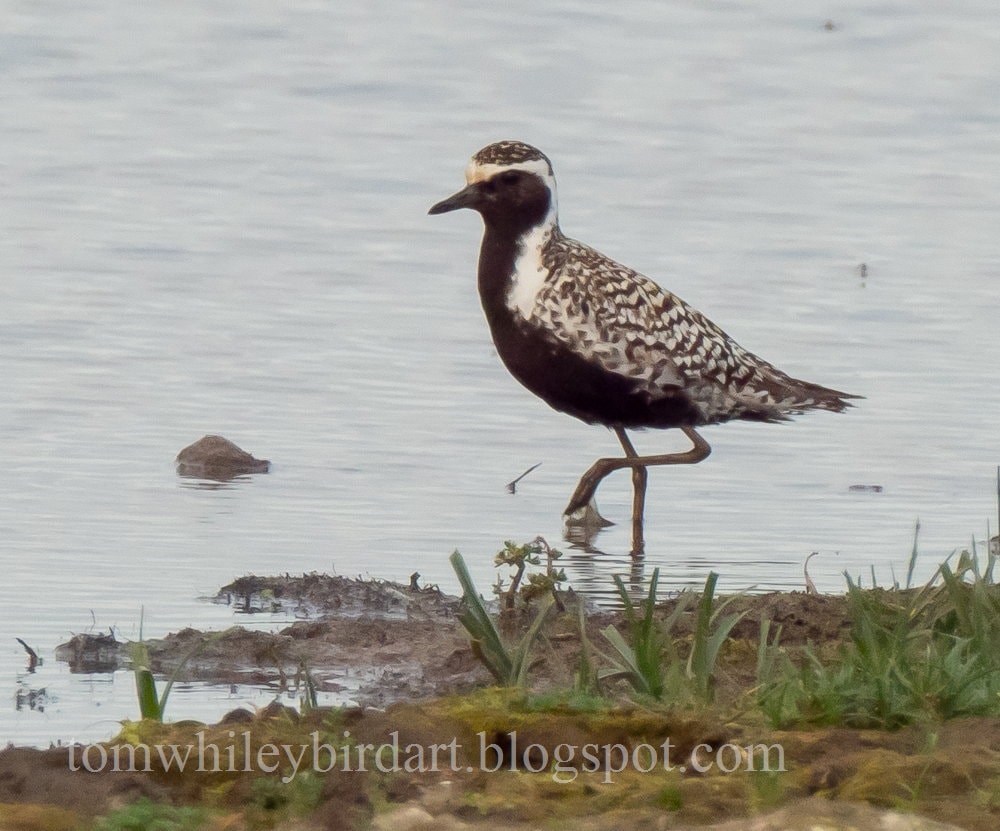 Pacific Golden Plover, Cley Marshes NWT, Norfolk (Tom Whiley).
The adult Oriental Turtle Dove lasted in an Easington, East Yorkshire, garden until 7th, with the locals doing a sterling job of arranging access for any would-be visitors.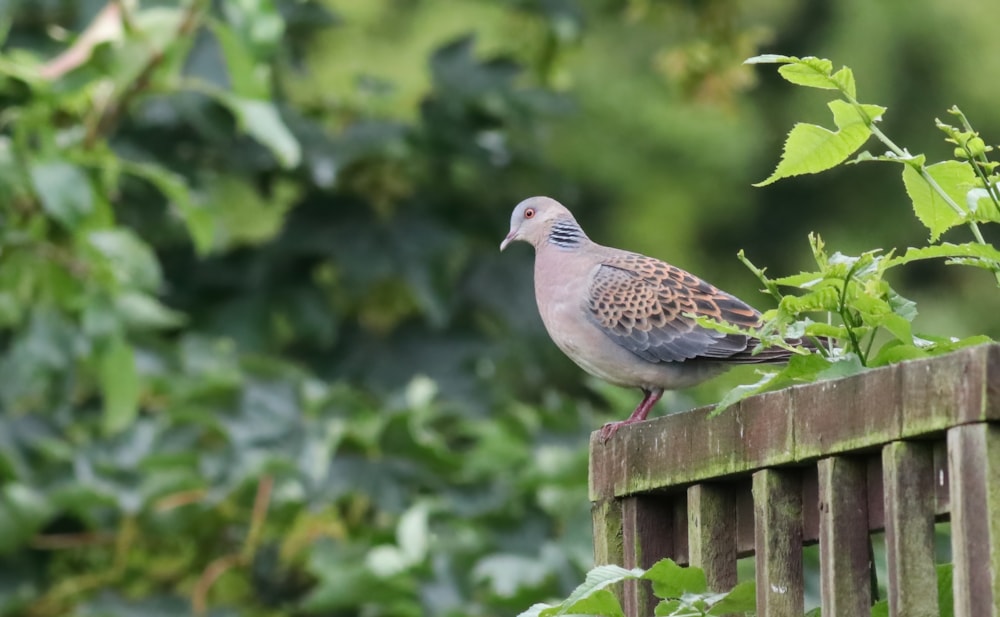 Oriental Turtle Dove, Easington, East Yorkshire (Bethan Clyne).
An Aquatic Warbler reported at Cliffe Pools RSPB, Kent, on 8th would be an absurdly early record if confirmed. There is only one earlier accepted report – at Berrow Marsh, Somerset, on 7 July 1974 – while there are just five other July birds on record, all from the latter half of the month. Nottinghamshire's Great Reed Warbler was reported again at Besthorpe on 7th, with a possible male Sardinian Warbler at Snettisham RSPB, Norfolk, on 10th.
A large, all dark petrel species reported north past Barns Ness, Lothian, on 6th was a compelling report. Meanwhile, the young Walrus commuted between St Mary's, St Martin's and Tresco, Scilly, and the Sei Whale performed admirably off Kinghorn, Fife.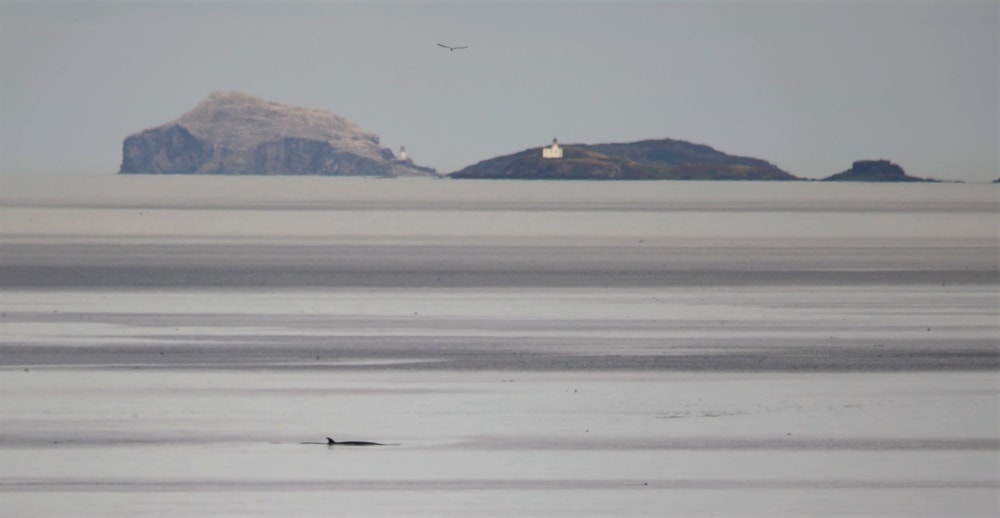 Sei Whale, Kinghorn, Fife (Jane Ferguson).
Scottish mainland
In a quieter week for Scotland, it was seabirds that took centre stage. A blue morph Northern Fulmar past Cramond, Lothian, on 4th was notable, while three Red-necked Grebes continued off nearby Longniddry. In Highland, an adult Long-tailed Skua was noted from the Uig-Lochmaddy ferry off Waternish Point, Skye, on 9th and a Pomarine Skua headed north past Girdle Ness, Aberdeenshire, the previous day. Lossie Estuary, Moray and Nairn, hosted a Glaucous Gull, with a Leach's Storm Petrel trapped and ringed at Inverbervie, Aberdeenshire. Inland, a Great Northern Diver was on Loch Tay off Killin, Forth.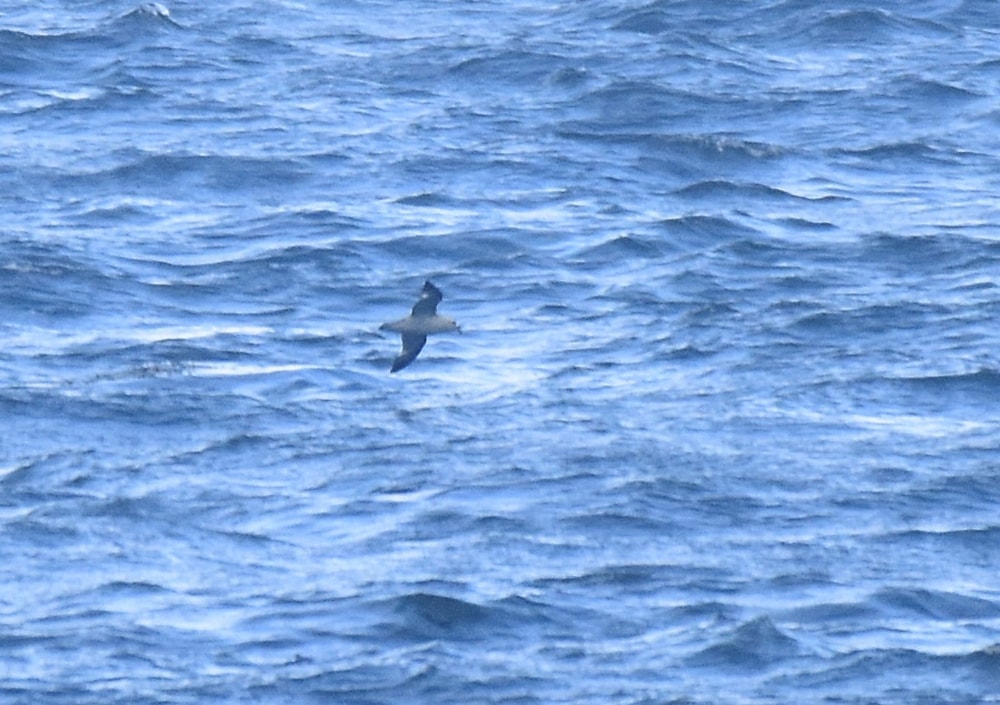 Blue morph Northern Fulmar, Cramond, Lothian (Lukasz Pulawski).
On Tiree, Argyll, a Rosy Starling was at Caolas – perhaps the bird last reported there on 24 June. Elsewhere, singles were at Portmahomack, Highland, and Wick, Caithness. Findhorn Bay, Moray and Nairn, hosted two Eurasian Spoonbills and a Ruddy Shelduck and a Common Quail remained on the outskirts of Tarbolton, Ayrshire.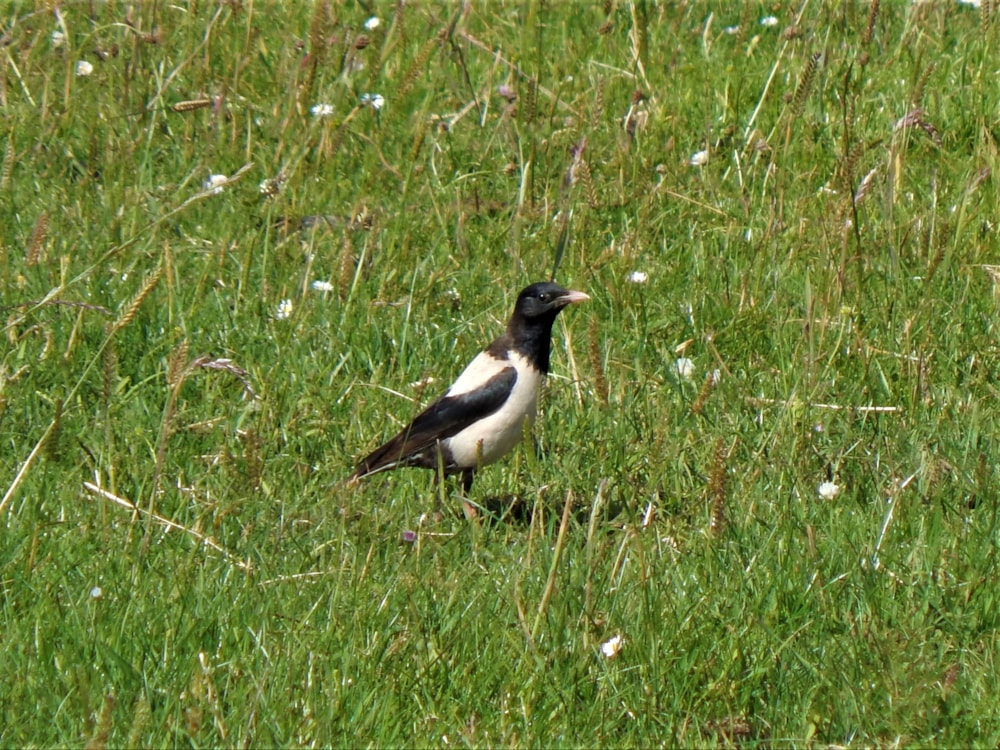 Rosy Starling, Caolas, Tiree, Argyll (John Bowler).
Northern Isles and the Hebrides
Shetland was quiet this week, although the adult Long-tailed Skua lengthened its stay in the Loch of Clumlie/Boddam area. Two adult Rosy Starlings were on Mainland, with singles at Gott between 5-7th and Twatt on 9th. A European Honey Buzzard over St Ninian's Isle and later Rerwick, both Mainland, on 10th was a smart find.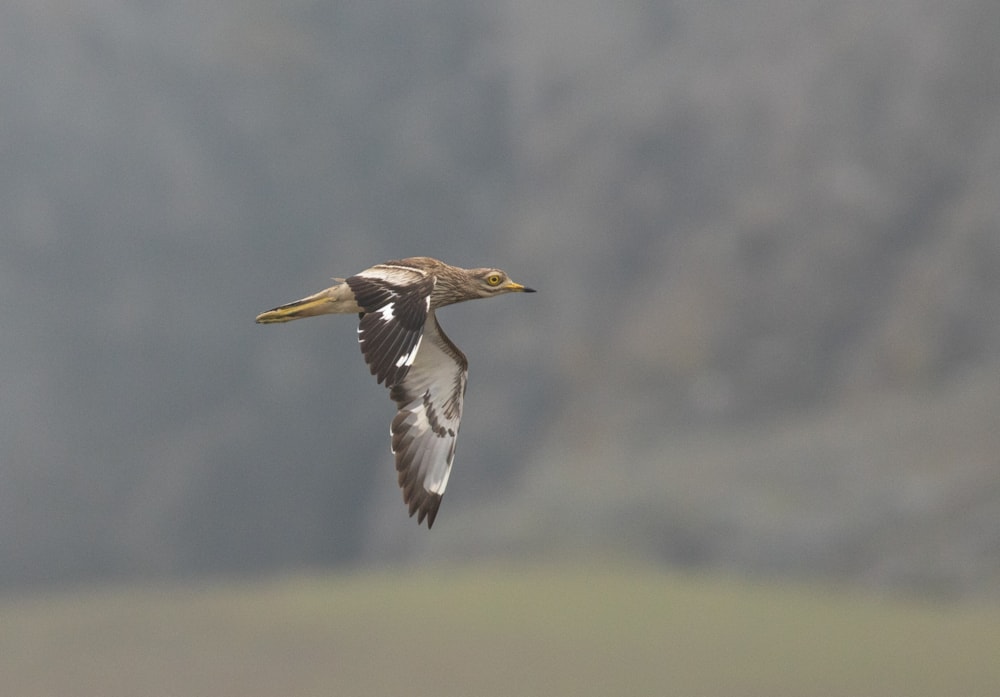 Eurasian Stone-curlew, Fair Isle, Shetland (Daniel Gornall).
Fair Isle too enjoyed the aforementioned Honey Buzzard, when it made landfall later that afternoon. It provided stunning views until at least 11th when the Isles 10th Eurasian Stone-curlew was found the next day providing suitable Mediterranean vibes. An out-of-season male Brambling was also trapped and ringed on 11th.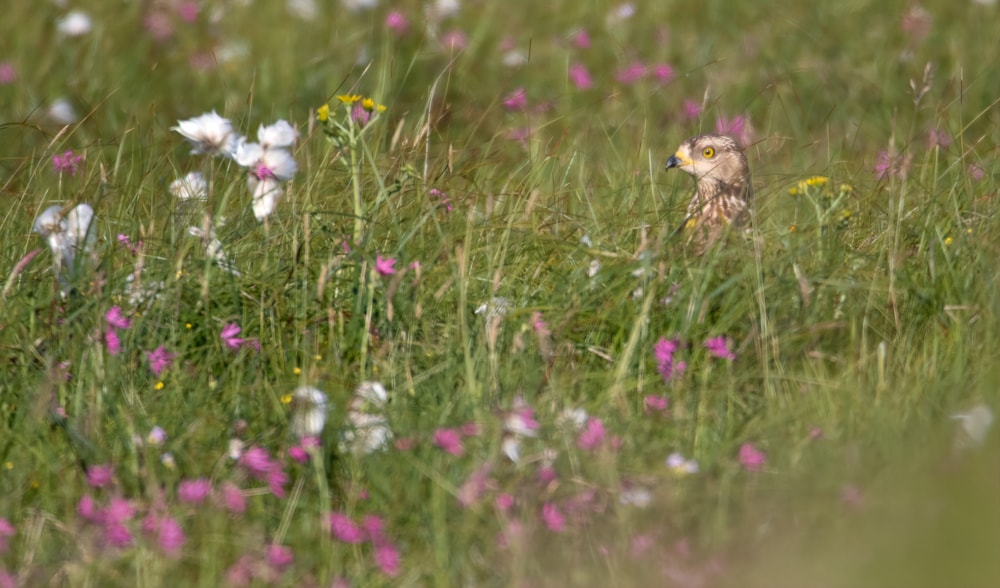 European Honey Buzzard, Fair Isle, Shetland (Alex Penn).
Orkney also recorded a European Honey Buzzard, when one overflew Holm, Mainland, on 8th. Single Rosy Starlings were at Westray on 6th and Lochside, South Ronaldsay, on 10th. Another headlined North Ronaldsay's week, while the lingering ringed Snow Geese were caught and proved to be of captive German origin.
Two Rosy Starlings were on the Outer Hebrides, with one at Loch Hallan, South Uist on 8th and another at Brevig, Barra on 9th. The only other sighting of note came in the form of an immature Glaucous Gull at Loch Paible, North Uist, on 10th.
Dan Owen
North-East England
A possible White-tailed Eagle flying over Holy Island on 7th was the only scarcity reported in Northumberland during the week but unfortunately evaded a firm identification. The Lindisfarne area also produced three Curlew Sandpipers and a Black Tern at Ross Back Sands, Eurasian Spoonbill at Budle Bay and Fenham Flats, and two drake Greater Scaup on Holy Island.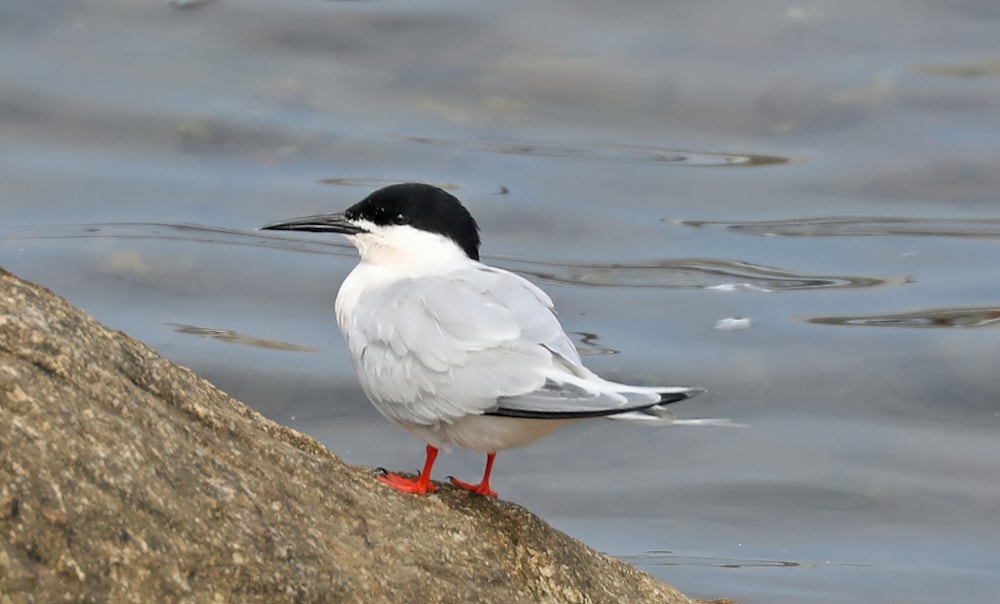 Roseate Tern, St Mary's Island, Northumberland (Geoff Athey).
The Druridge Bay area held onto the Eurasian Spoonbill, two Spotted Redshanks and up to three Little Gulls, with the female Ruddy Shelduck still at Hauxley NR. A Great Egret put in an appearance at Druridge Pools late on Sunday. Two Little Gulls also frequented Low Newton-by-the-Sea and Western Osprey flew over Lynemouth and Longhoughton Steel on 8th. A Velvet Scoter was seen off Seaton Sluice on 10th and the only Common Quail report in the county during the week concerned a couple of singing males near North Hazelrigg that evening.
A Eurasian Spoonbill at Scaling Dam Reservoir on 6th was the highlight of the week in Cleveland. Elsewhere, a Wood Sandpiper and Great Egret were seen at Saltholme RSPB and a Great Egret flew over Seaton Snook.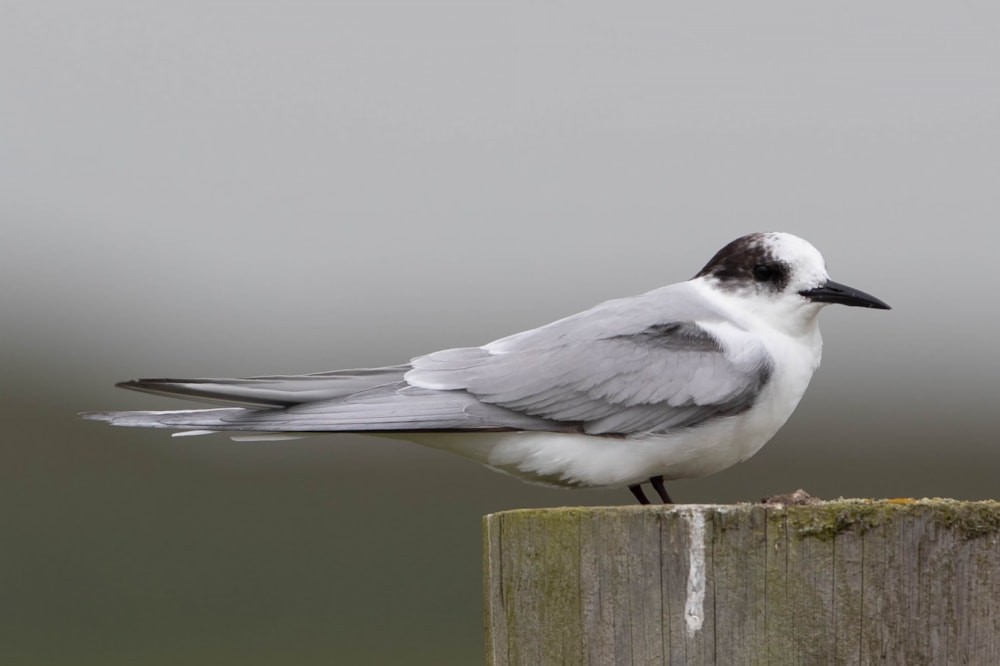 Arctic Tern, Cowpen Marsh, Cleveland (Martyn Sidwell).
In Durham, Wood Sandpipers were seen at Bishop Middleham and Boldon Flats NR and a Western Osprey was reported flying over Whitburn Coastal Park at the start of the week. 80 Common Scoter at Cow Green Reservoir on 9th was a notable inland count. Both Rainton Meadows DWT and Boldon Flats NR produced a Great Egret on Sunday.
Jonathan Farooqi
North-West England
Up to two Roseate Terns attending the tern colony at Hodbarrow RSPB, Cumbria, throughout, where up to two Eurasian Spoonbills remained. Presumably the same pair of Spoonbills made it over to Haverigg on 11th. Two European Storm Petrels flew south past Silecroft early on 10th.
The male Blue-headed Wagtail was still at Hesketh Out Marsh RSPB, Lancashire, this week, where it was also observed carrying food – a great local breeding record. The run of Roseate Terns at Seaforth LWT continued, with a peak count of two on both 6th and 9th. A Curlew Sandpiper was on the saltmarsh pools at Leighton Moss RSPB on 6th and a Velvet Scoter flew north past Starr Gate, Blackpool, on 8th.
An adult Black-necked Grebe was on Elton Reservoir, Greater Manchester, on 9th – a classic record of a dispersing bird. A Wood Sandpiper was at Chat Moss on 8th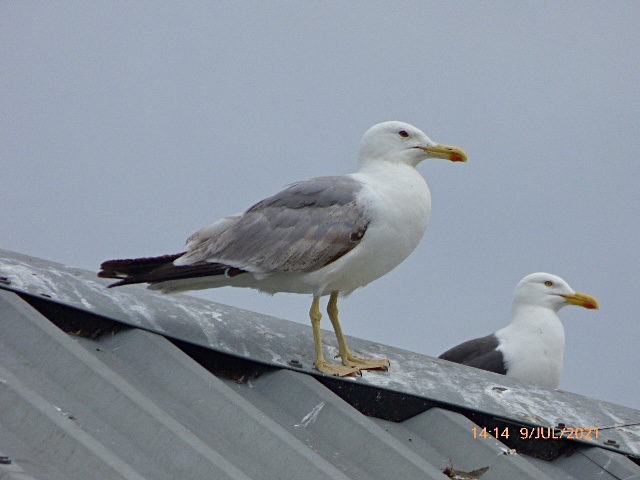 Yellow-legged Gull, Gorton, Greater Manchester (Rob Creek).
Cheshire had a quiet week, although great news came from Woolston Eyes NR, with up to 26 Black-necked Grebes still present on the reserve hinting at another successful breeding season. A first-summer Caspian Gull was on the Mersey at Pickerings Pasture on 11th.
Dan Owen
Lincolnshire and Yorkshire
Among the returning waders at Frampton Marsh RSPB, Lincolnshire, a Ruddy Shelduck was seen all week. Neighbouring Freiston Shore RSPB had a Roseate Tern on 9th. Two sites in the county produced Common Quail.
Several sites in South and West Yorkshire had Common Scoter this week, while a few Wood Sandpipers were also scattered around. A Greater Scaup was unusual for the date inland at Bolton-on-Swale Lake LWT on 11th. On the North Yorkshire coast, a Eurasian Spoonbill called in at Filey Dams on 6th.
Two Ruddy Shelduck hung on at Southfield Reservoir, East Yorkshire, with a male Golden Oriole singing in Beverley on 9th and a drake Surf Scoter off Ulrome that evening. Little Gull numbers were building with several hundred apiece off Hornsea and Spurn. An Alpine Swift flew south at Kilnsea on 6th, with a Rosy Starling there and a male Red-backed Shrike at Spurn on 8-9th.
Josh Jones
Content continues after advertisements
West Midlands
Over in Staffordshire, a drake Greater Scaup was at Branston GPs from 9th while two Wood Sandpipers were decorating Tad Bay, Blithfield Reservoir, on 7th. The drake Garganey continued at Middleton Lakes RSPB. A singing Common Quail at More was Shropshire's pick of the bunch.
A Wood Sandpiper paid a brief visit to Brandon Marsh NR, Warwickshire, on 8th while a female Garganey was at Ladywalk NR on 5th.
Dan Owen
East Midlands
The Idle Valley was the epicentre of Nottinghamshire's week, with the nature reserve hosting a Western Cattle Egret on 9-10th alongside a Whooper Swan and drake Garganey. A Wood Sandpiper and two Black-necked Grebes were at Idle Washlands, while a Common Quail was at Woodborough. Another three Quail were in Derbyshire – at Palterton, Sinfin (two) and Barrow upon Trent – while two Ruddy Shelduck held out at Carsington Water.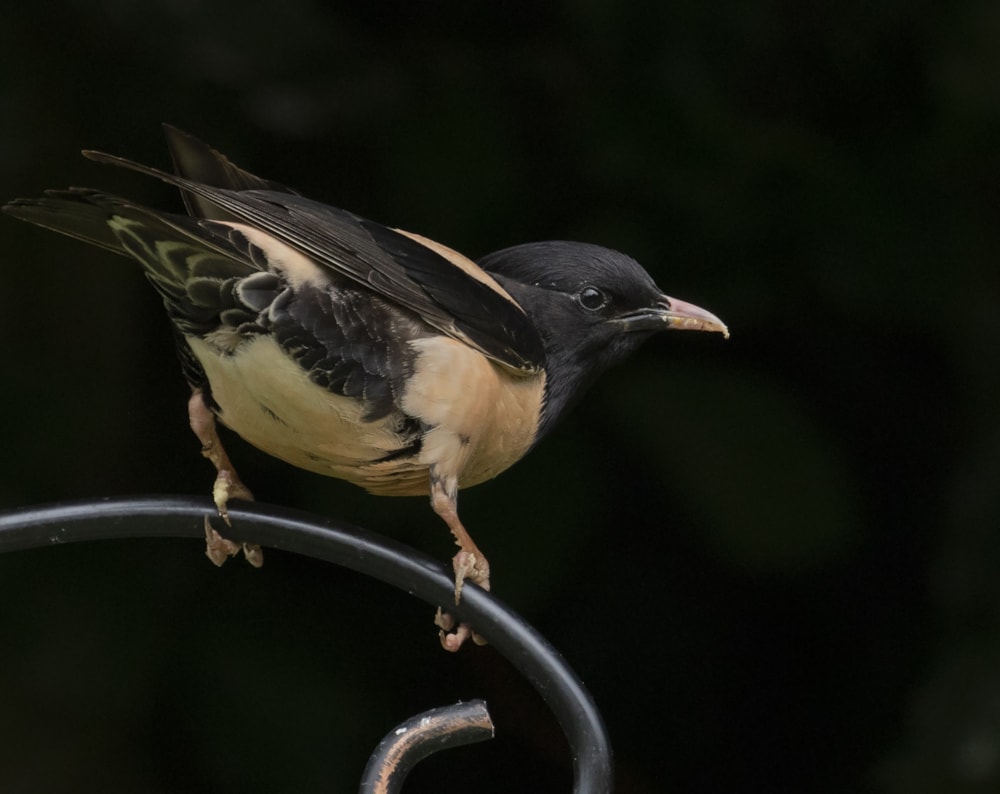 Rosy Starling, Ullesthorpe, Leicestershire and Rutland (Christopher Brinklow/ Ann Karin Solheim ).
A Rosy Starling remained at Ullesthorpe, Leicestershire and Rutland, until 7th, while an adult Northern Gannet was a surprise at Rutland Water on 7th; the first-summer Black Tern remained there throughout. Construction work at DIRFT 3, Lilbourne, again reaped the rewards in Northamptonshire, with a Wood Sandpiper, four Caspian Gulls and no fewer than 12 Yellow-legged Gulls.
East of England
In Norfolk, a Black Kite drifted over Holt CP on 10th, with presumably the same over Burnham Overy Dunes. The nine European Bee-eaters reappeared on 8th, tracked between Trimingham and Cromer, with an Alpine Swift also at the latter site. A European Honey Buzzard was noted over Strumpshaw Fen and Thorpe Marshes on 5th, with the Rosy Starling last noted in Weeting that day. The two Black-winged Stilts remained at Hickling Broad.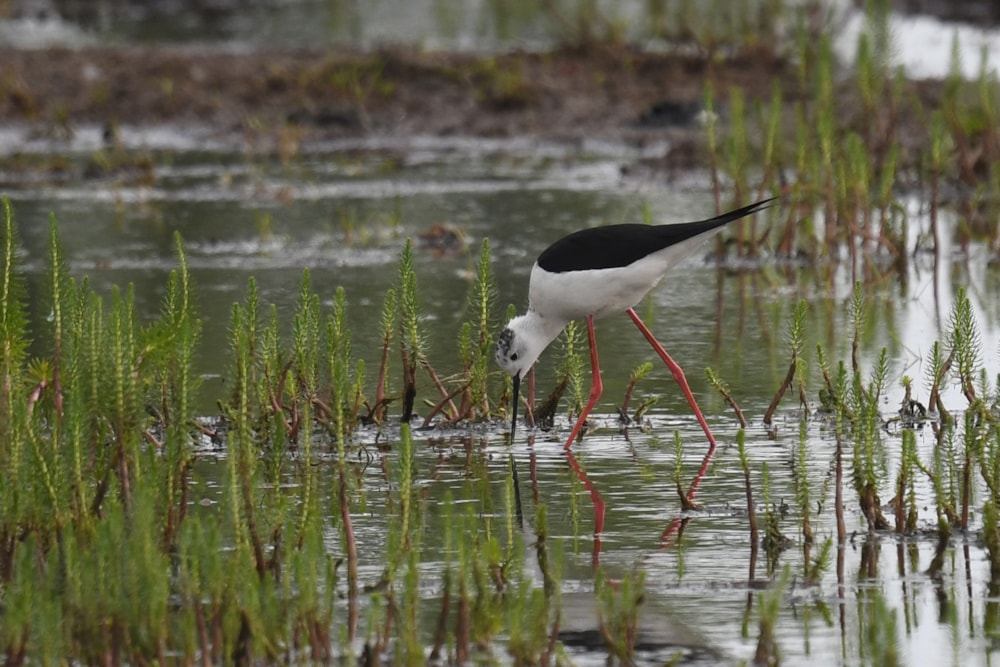 Black-winged Stilt, Hickling Broad, Norfolk (Nick Appleton).
A European Serin sang at Landguard NR, Suffolk, for a while on 5th. A male Greater Scaup was back at Benacre Broad on 9th, with Black and Roseate Terns, Curlew Sandpiper and Little Stint all on offer at Minsmere RSPB. The smart Red-necked Grebe at Abberton Reservoir was the best bird noted in Essex.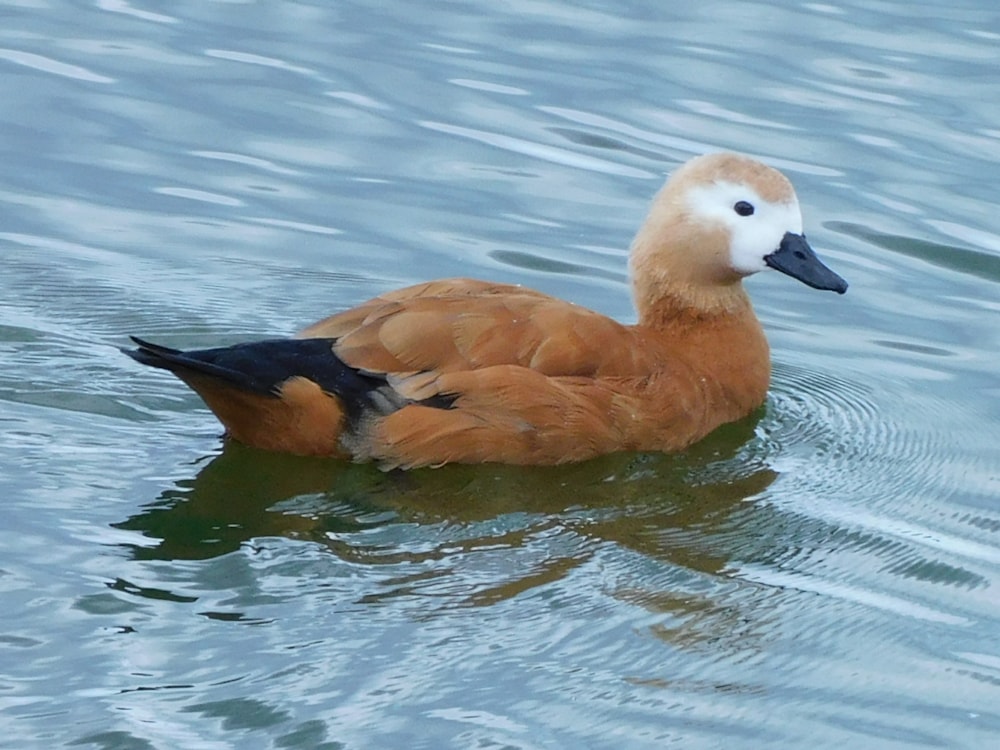 Ruddy Shelduck, Abberton Reservoir, Essex (Michael Lawrence).
The lingering Common Quail was at Deadman's Hill, Hertfordshire, while an Alpine Swift briefly at Broom GPs on the evening of 5th was an excellent bird for Bedfordshire. A couple of Cambridgeshire sites had Common Quail, with a male Common Scoter at Grafham Water for two days and an early Pied Flycatcher reported from Wicken Fen NT on 9th.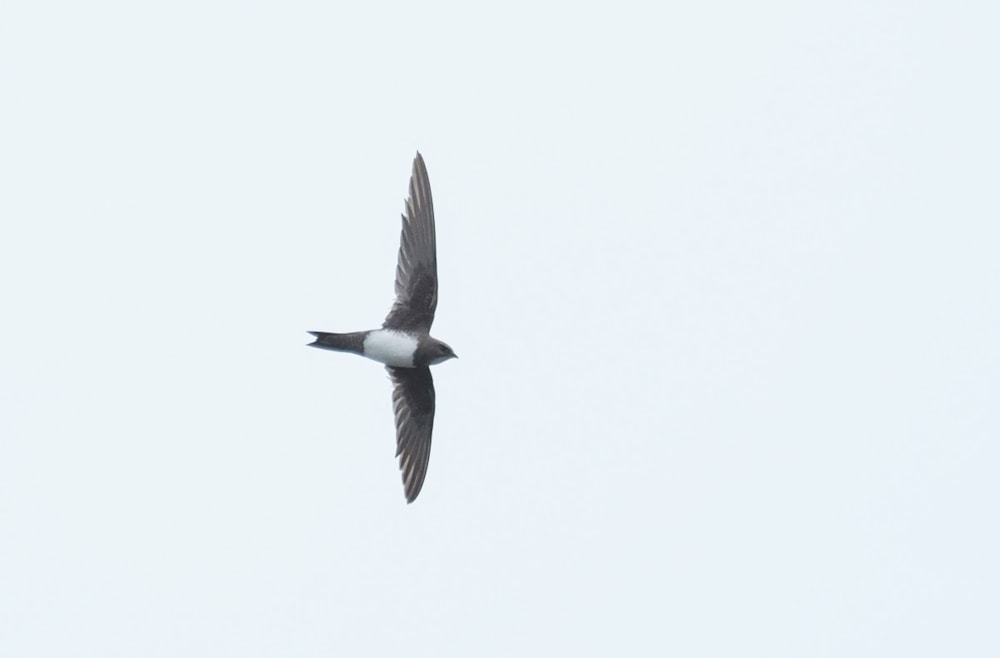 Alpine Swift, Broom GPs, Bedfordshire (Steve Blain).
Josh Jones
South-East England
Perhaps the biggest news in the region this week was that of a breeding pair of Black-winged Stilts at Rye Harbour, Sussex. The adults and their one remaining chick were on view until the end of the review period. You can read the full story here. Elsewhere in Sussex, a Glossy Ibis was at Pagham Harbour from 10th, four Common Quail were at Steep Down (up to three) and Horse Eye Level (one) and a Long-tailed Blue was in a Felpham garden on 8th.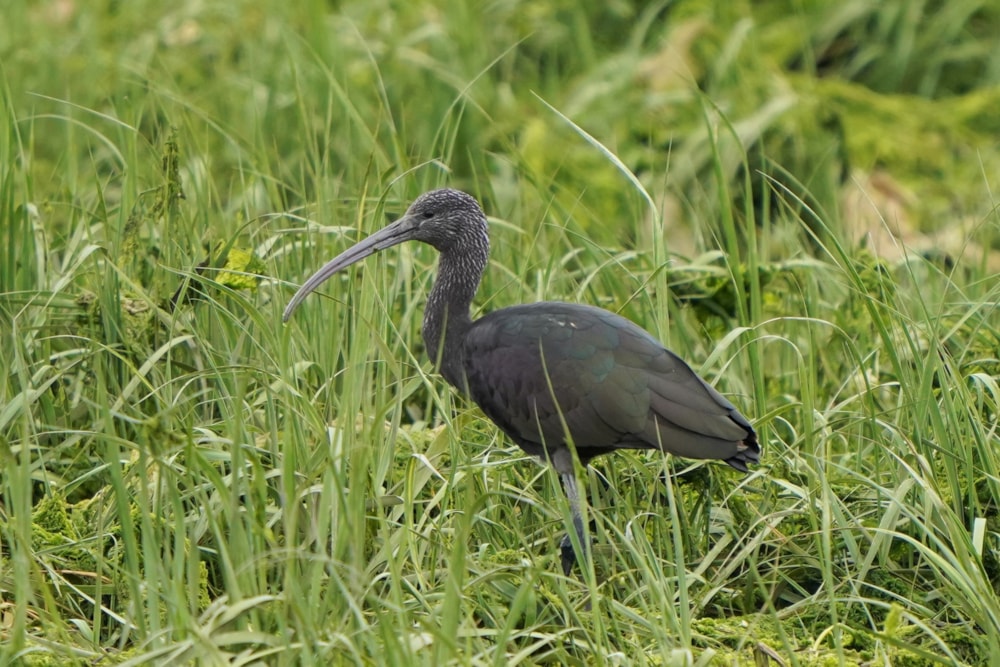 Glossy Ibis, Pagham Harbour LNR, West Sussex (Andy Wilkes).
On the morning of 11th, a Marsh Warbler was heard at Keyhaven Marshes, Hampshire, though there were no subsequent reports. The unseasonal Pale-bellied Brent Geese at the same site, and Pink-footed Goose at Fleet Pond, were still about. On the Isle of Wight, two Balearic Shearwaters flew past St Catherine's Point on 6th.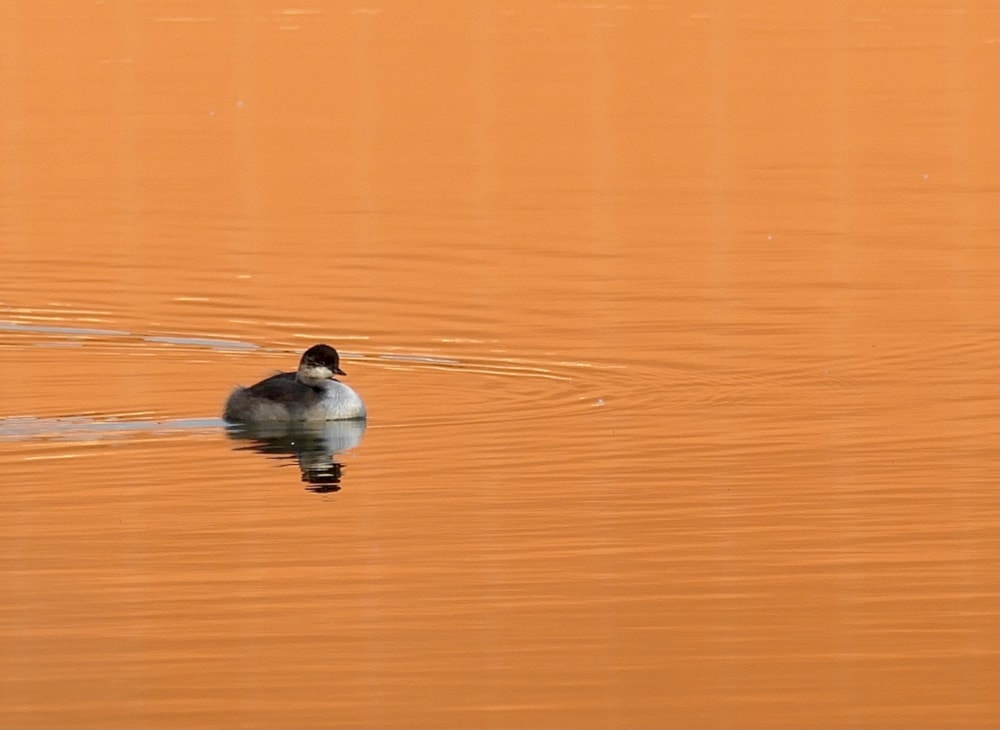 Black-necked Grebe, Alexandra Park, London (Harringay Birder).
Ruddy Shelduck were at Theale GPs, Berkshire, and Linford Lakes, Buckinghamshire. In Oxfordshire, up to three Common Quail were at Churn and the Otmoor Glossy Ibis was still about. The White Stork at Rainham Marshes, London, continued to draw a crowd, as did a juvenile Black-necked Grebe at the unlikely location of Alexandra Park. A Common Quail flew over Sanderstead on 8th.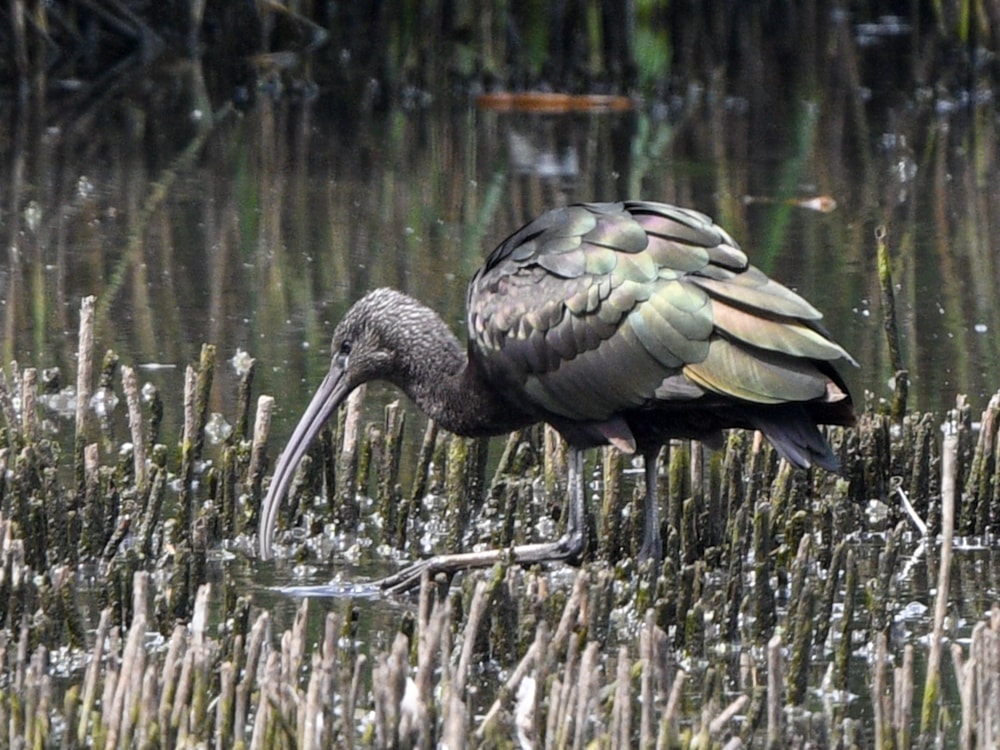 Glossy Ibis, Otmoor RSPB, Oxfordshire (Jeremy Dexter).
In a rare quiet week in Kent, a Glossy Ibis at Bough Beech Reservoir from 9th was a highlight. The Dungeness bird was last reported on the same date. At Sandwich Bay, a European Honey Buzzard flew over on 9th
Ed Stubbs
South-West England
In Cornwall, scarcities comprised of a Rosy Starling in Goldsithney between 6th and 8th, a Common Rosefinch at Porthgwarra on 9th and a Long-tailed Skua past there two days later. A Roseate Tern and several Balearic Shearwaters were off Lizard Point, with further Balearics seen from Pendeen. Wood Sandpipers were at Walmsley Sanctuary and Lostwithiel (two) and the Ruddy Shelduck remained at Maer Lake NR until at least 9th.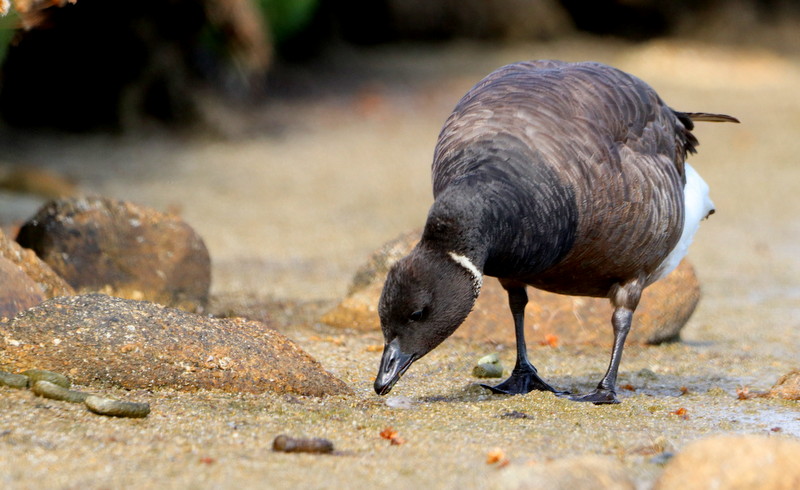 Dark-bellied Brent Goose, Bryher, Isles of Scilly (Kris Webb).
A female-type Golden Oriole on St Martin's on 10th was the only new scarcity found on the Isles of Scilly during the week. The first-summer male Red-footed Falcon was last reported on St Mary's on 7th, although the island continued to play host to a Rosy Starling and the long-staying Iceland Gull throughout. The Dark-bellied Brent Goose was again on Bryher on 10th.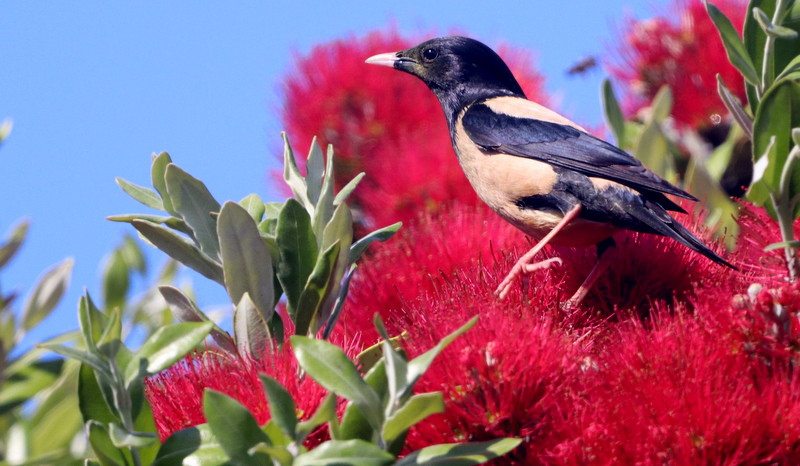 Rosy Starling, St Mary's, Isles of Scilly (Kris Webb).
A Melodious Warbler was found by the Plym Estuary, Devon, on 11th and the county recorded its first Cory's Shearwaters of the year when two flew past Beer Head on 6th. Other seabirds seen during the week included a Long-tailed Skua in Lyme Bay on 10th, Pomarine Skua past Berry Head and a peak count of 125 Balearic Shearwaters past Start Point on 6th. Three Roseate Terns frequented Dawlish Warren NNR. A probable Purple Heron was seen from a train near Kingsteignton on 8th. Two Wood Sandpipers lingered at Exminster Marshes at the start of the week.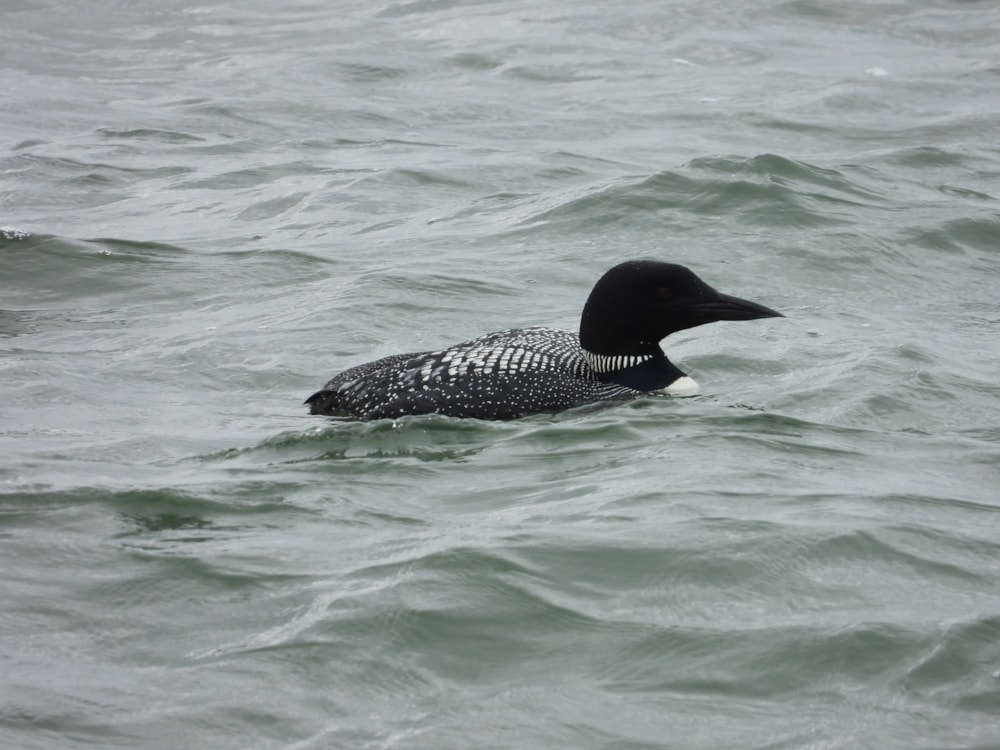 Great Northern Diver, Dawlish Warren NNR, Devon (Alex Farris).
A probable Alpine Swift was reported briefly over Portland, Dorset, on 6th while what was probably a Black Kite overflew Sandford a couple of days later. Roseate Terns were seen at four sites, with a high count of four at Abbotsbury Swannery on 9th. Off Portland, a high count of 50 Balearic Shearwaters was noted on 7th; a European Storm Petrel flew past the previous day. Middlebere held onto its European Spoonbill throughout and Western Cattle Egrets were seen at Coward's Marsh (three) and Abbotsbury Swannery. A Common Quail ended the week at Tarrant Rushton.
A female Red-footed Falcon at Langford Lakes, Wiltshire, from 8th was the stand-out bird in the county. Common Quail were at four localities, with both Yatesbury and Upavon hosting four individuals.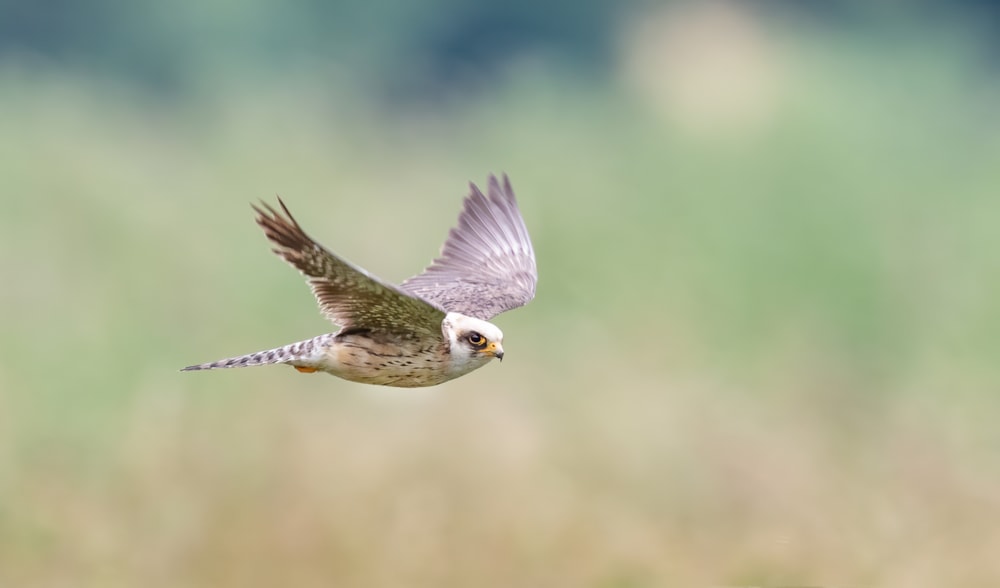 Red-footed Falcon, Langford Lakes, Wiltshire (Jeremy Mcclements).
In Gloucestershire, a Rosy Starling was in a Tewkesbury garden on 10th. Slimbridge WWT hosted a Spotted Redshank from 8th, while the Wood Sandpiper was last reported there the same day and Western Osprey also hitched a ride on a log along the River Severn there on 9th. Coombe Hill Meadows produced a Wood Sandpiper and a female Garganey. The two singing Common Quail remained there too and another sang at Tresham.
A Wood Sandpiper frequented Chew Valley Lake, Somerset and Bristol, on 7th, with a Garganey there the next day. A Eurasian Spoonbill was seen at Steart WWT on 10th with five Western Cattle Egrets there and 17 still at Tealham Moor. A Western Osprey put in an appearance at Shapwick Moor NNR on Friday.
Jonathan Farooqi
Wales
A Rosy Starling was at Moelfre, Anglesey, on 5-11th, while a European Turtle Dove on Skokholm, Pembrokeshire, on 8th was a notable report. The Hooded Crow continued along the River Clwyd at Rhyl, Clwyd, while on Anglesey, singletons were at Holyhead harbour on 6th and Amlwch on 10th. Rhos-on-Sea, Conwy, hosted a Black Redstart.
Two ringed adult Roseate Terns played second fiddle to the popular Elegant Tern at Cemlyn Bay, Anglesey; three were at Gronant, Clwyd, on 11th. Four Spotted Redshanks were at Connah's Quay, Clwyd, on 11th. On the Severn Estuary, a European Storm Petrel headed west past Goldcliff Point, Gwent, on 6th; a Eurasian Spoonbill was on the Pools on 11th.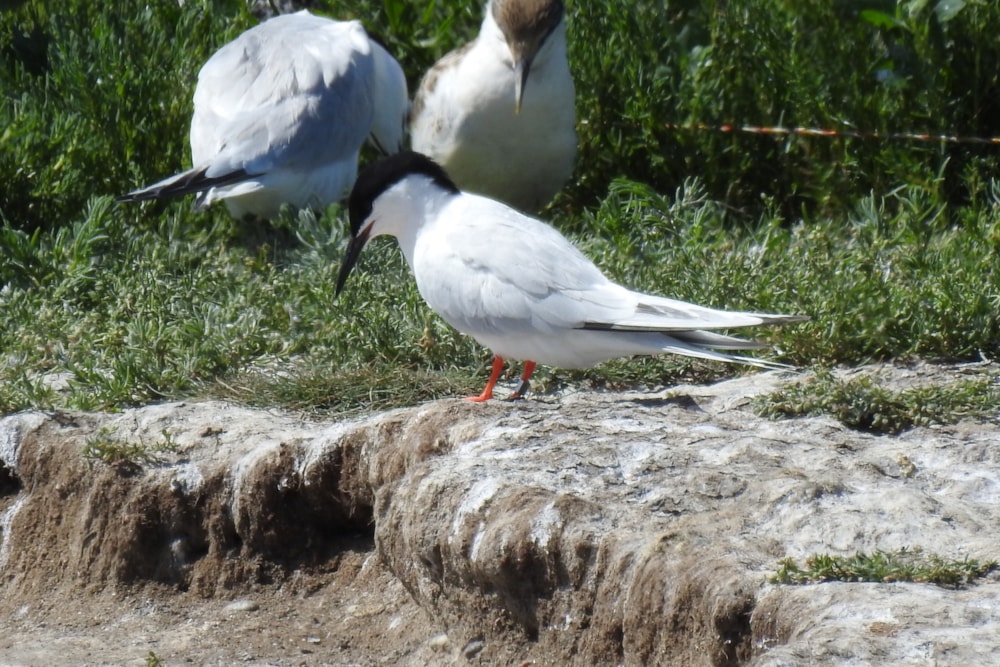 Roseate Tern, Cemlyn Bay, Anglesey (Peter Hines).
Ireland
Two Wilson's Storm Petrels were seen in Co Donegal waters from RV Celtic Explorer on 6th. Two Rosy Starlings were seen in Co Dublin, with another at Bellurgan, Co Louth, on 8th.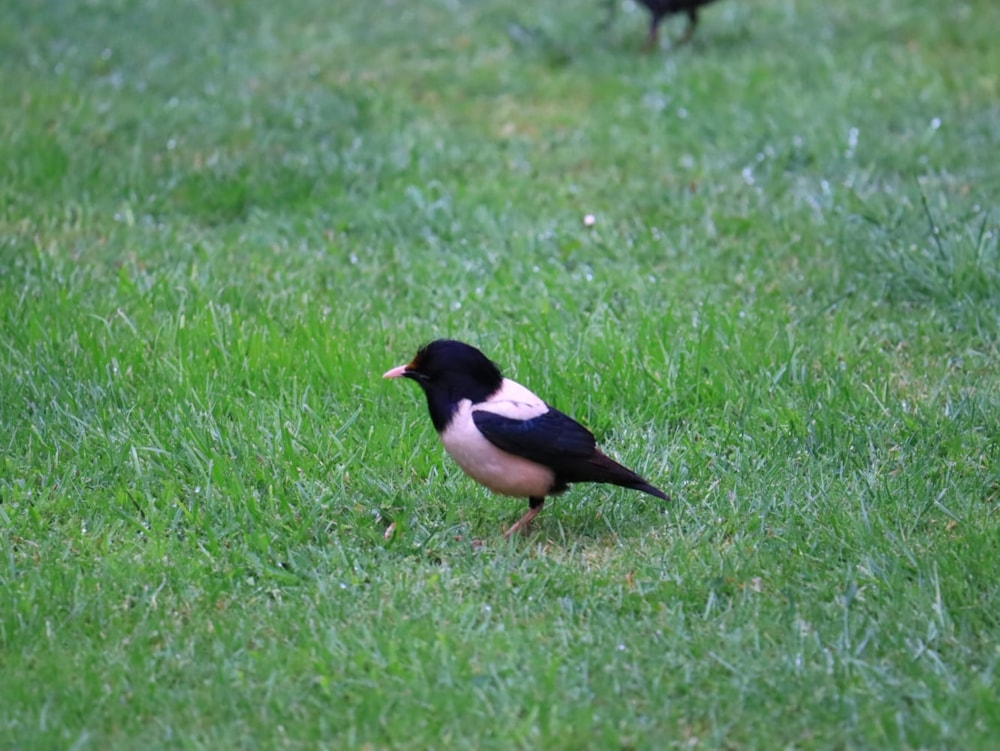 Rosy Starling, Stillorgan, Dublin (Phil Keegan).
Two Roseate Terns at Reenroe, Co Kerry, and a Wood Sandpiper at Tacumshin, Co Wexford, were the best of an otherwise scant list of notable records from Ireland this week.
Josh Jones
Western Palearctic
A Namaqua Dove was a remarkable find on the Black Sea coast at Cape Maslen Nos, Primorsko, on 6-7th. Bulgaria's first, it follows a run of extralimital records in Turkey earlier this year.
An Oriental Pratincole – Denmark's second – proved popular near Videåslusen from 5-7th. Iceland's Black-and-white Warbler continued to provide mind-bending views at Syðra Lágafell, while the region's first White-throated Swallow continued at Sakaka, Saudi Arabia, on 3rd.
Holiday/visit to see @RobAskew2 in Iceland so popped in to Ytra-lagafell on the chance the Black and white warbler was still there today, quick 'pish' and in he came! @BirdingIceland @BirdGuides pic.twitter.com/eUgVfQElKL

— Mark Askew (@yafflehunter) July 7, 2021
On 6th, two Brown Boobies were off the Spanish coastline – at Estaca de Bares and Cabo Silleiro – with a Cream-coloured Courser at Aeropuerto de Almería the previous day and a Lesser Crested Tern at Rio de San Pedro, Cádiz, on 4th. A Sooty Tern was noted from a Madeiran pelagic on 4th.
Belgium's seventh Sardinian Warbler – a male – was in gardens at Schoten on 7th. In The Netherlands, a Short-toed Snake Eagle was at Heeze-Leende and the immature Bearded Vulture remained near Ede. The Elegant Tern family remained in France at Polder de Sébastopol, Barbâtre.