Big news of the week concerned a Royal Tern on Anglesey on 10-11th. Found at Dulas Bay, the bird quickly settled into a pattern of visiting either there or the adjacent Lligwy Bay in between extended fishing trips offshore (it was also seen off Moelfre, to the east on 11th). With its hefty orange-red bill, this bird looks a pretty safe bet for an American Royal Tern (ssp maximus), which is proposed to be split from African Royal Tern (ssp albididorsalis) in the near future on the basis of recent DNA work.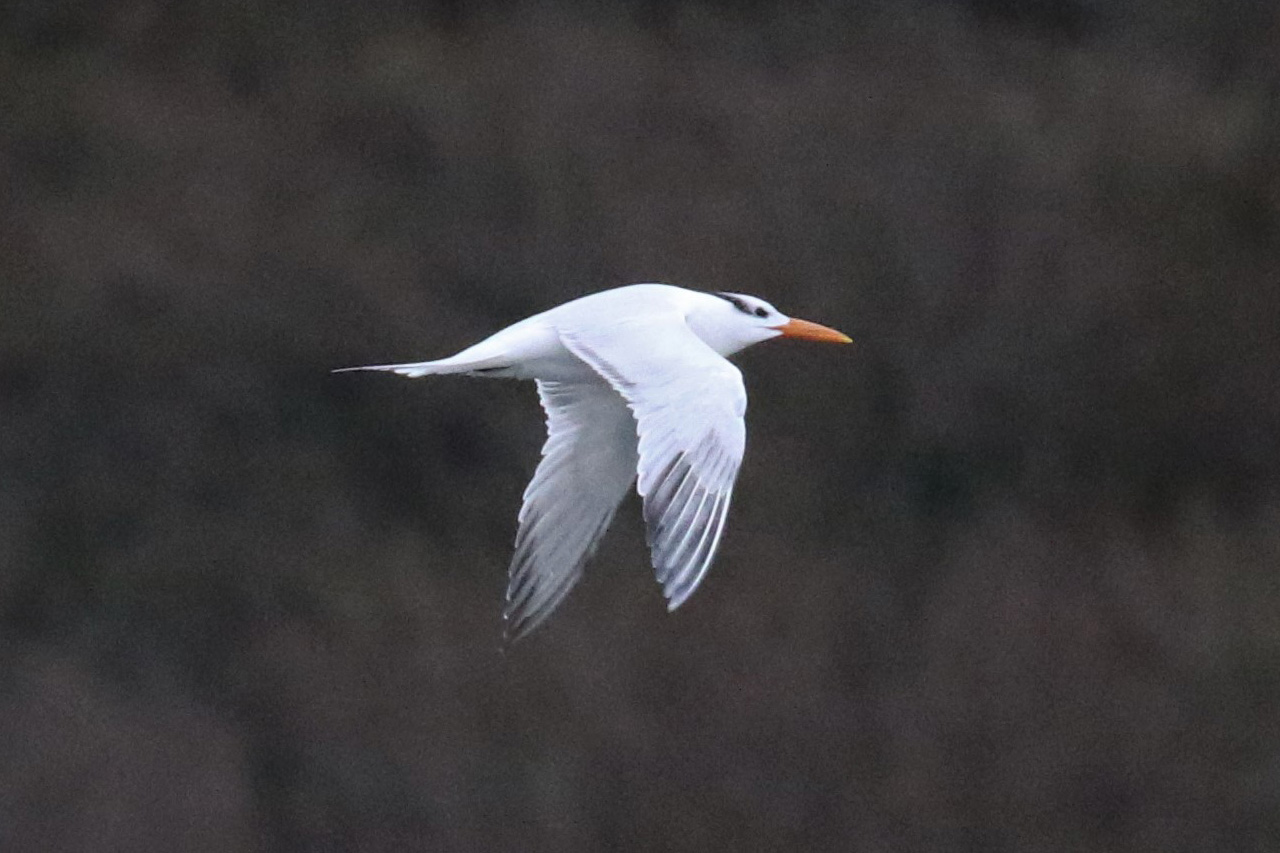 American Royal Tern, Dulas Bay, Anglesey (Stephen Culley).
For all intents and purposes, this bird looks like an adult, or at least a sub-adult (and definitely not a first-winter as reported in some places ...), and the presence of a metal ring on its right leg represents at least a strong coincidence, for the semi-resident bird of the Channel Islands, northern France and, briefly in June, West Sussex and Dorset, also bears such a ring. It is reasonable to assume that the Anglesey bird may well prove to be the same individual on a rare northward foray, but as yet it's not been seen well enough to read the ring. That said, a large number of American Royal Terns are 'banded' at colonies in North Carolina, so there's always the possibility that this could be another individual from the same source. Either way, it's given birders a welcome second opportunity to catch up with this impressive Thalasseus, given its appearance at Pagham back in mid-summer was all too brief for many.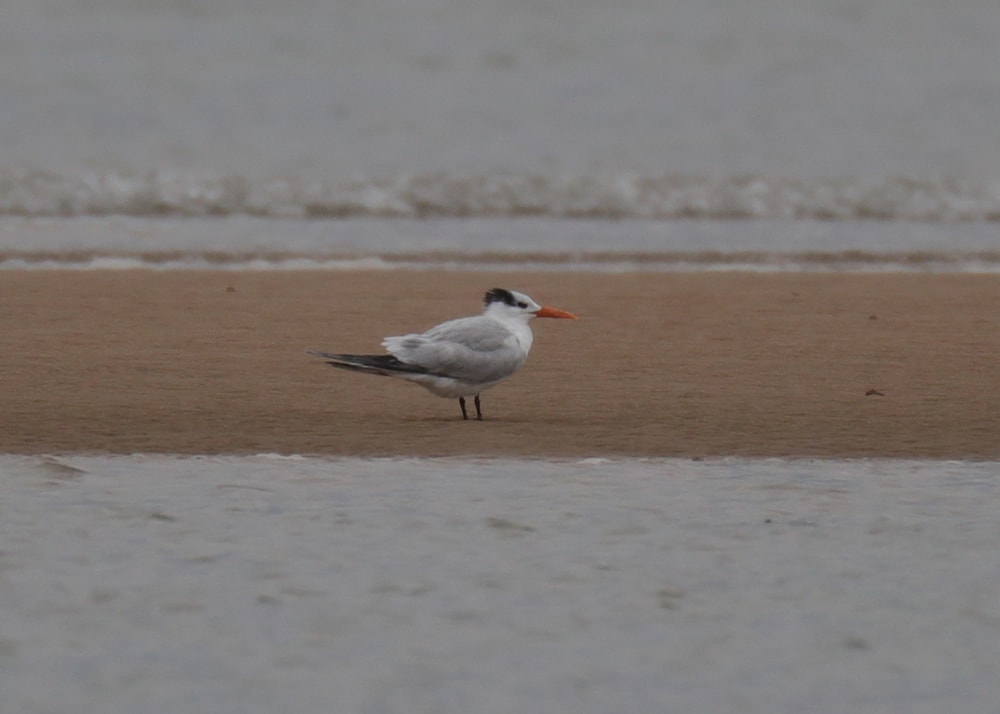 American Royal Tern, Lligwy Bay, Anglesey (Graham Jepson).
Had the tern not appeared, then there is no doubt that the fine Dusky Thrush that suddenly appeared on the golf course at Skaw, Whalsay, Shetland, on 5th would have been the stand-out bird of the week. Unfortunately, even for Shetland listers, the bird disappeared almost as abruptly as it was found, being present for just a couple of hours before flying off, never to be seen again. Had this been December 2012, before the well-twitched birds in Kent and Derbyshire, birders nationwide would have been truly green with envy – instead, there was a relieved sense of appreciation for this fantastic winter discovery.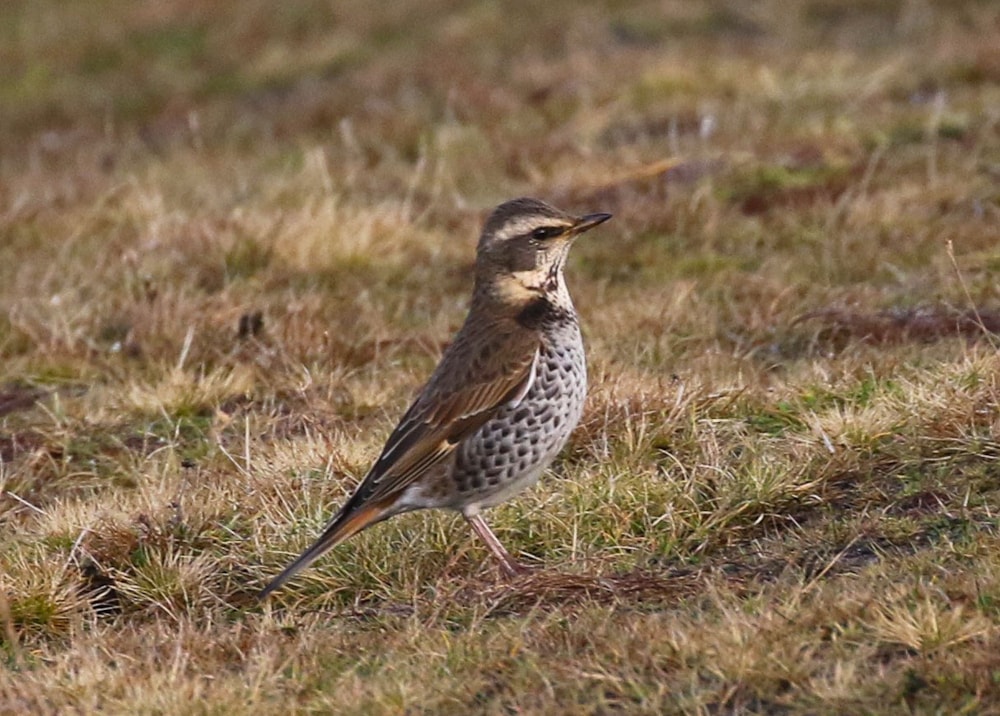 Dusky Thrush, Skaw, Whalsay, Shetland (John Irvine).
Also on Shetland, the Pied-billed Grebe continued at Loch of Spiggie. Meanwhile, in Northumberland, the White-billed Diver was again off Bamburgh on 6th, with presumably the same bird off Druridge Bay on 8th and the Barra bird still off Eoligarry that day.
In Co Cork, the Bufflehead remained at Ballinacarriga Lough to at least 9th, with up to four Ring-necked Duck there in addition to the momentous group of eight still at nearby Garranes Lake to 8th. Three drakes also remained at Lough Yganavan, Co Kerry, while a female returned to Cloonee Lakes, Co Kerry. Elsewhere in Ireland, two drakes were still at Inch Island Lake, Co Donegal, and a further male was found at Milltown Lake, Co Cavan. British records concerned three still on Tiree, Argyll, plus drakes on Benbecula and in Caithness and, in England, in Devon, Dorset, Essex and Northamptonshire. Lesser Scaup again numbered just two, with the female still on Anglesey and the drake at Chew Valley Lake.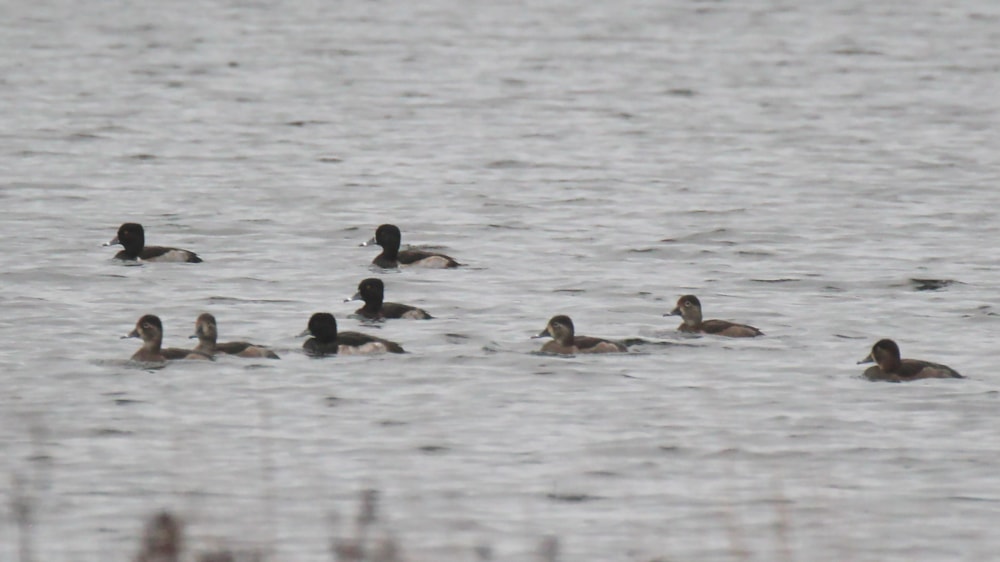 Eight Ring-necked Duck with a single Tufted Duck, Garranes Lake, Cork (Colin Barton/Ireland's Wildlife Tours).
Three drake American Wigeon were seen in Highland, with another at Culdaff, Co Donegal, two in Lancashire and one still at Rutland Water, plus the female again showing well at Grimley, Worcs. It remains a sparse winter for Green-winged Teal records, with lingering drakes on Islay, North Uist and North Ronaldsay the only recorded. A group of four Surf Scoter was enjoyed in Sound of Taransay, Outer Hebrides, on 8-9th, with a new bird off Goodrington, Devon, from 7th and further records concerning a drake at Embo, Highland, on 8th and long-stayers in Lothian and Dumfries & Galloway. The only King Eider this week was the female at Ynyslas, Ceredigion.
In Cumbria, the Todd's Canada Goose was again at Cardurnock to 8th, with another still on Tiree on 10th. The Richardson's Cackling Goose was still on Oronsay, Argyll, on 8th. Four sites logged Black Brant, with two in Dorset including one at Lytchett Bay on 11th, which represented the first record for the bay. Elsewhere, singles were in Essex and Norfolk. Away from East Anglia, Tundra Bean Geese remained extremely scarce, while groups of Taiga Bean Geese were popular at Seaton Common, Cleveland, and Welney WWT, Norfolk; in East Norfolk, the wintering flock remained pitifully small, with a peak of just nine birds on 8th.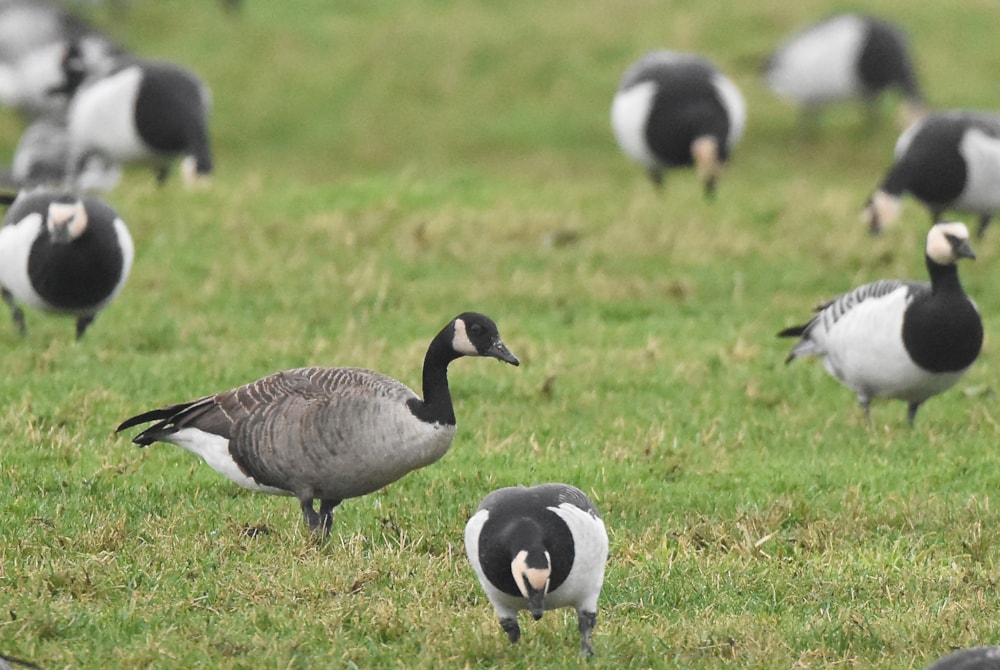 Todd's Canada Goose, Cardurnock, Cumbria (Roger Ridley).
A few new Glossy Ibises were seen, including two in Somerset and one at Pennington Marshes, Hants, on 9th, in addition to the long stayer at Fremington Pill, Devon, and the Co Wexford bird at Rosslare. A multitude of Western Cattle Egrets included significant counts of 37 at Abbotsbury, Dorset, and Chew Valley Lake, Somerset, while the escaped White Stork continued to be reported from the fens east of Peterborough, Cambs. One wonders if the adult Black-crowned Night Heron seen at a pond in York, North Yorks, on 4th could be the recent bird from Redcar.
There was an intriguing report of a Snowy Owl from Stratford St Mary, Suffolk, on 10th, but it wasn't seen again. Rough-legged Buzzards were reported from various sites in Kent, Suffolk, Norfolk, Cambridgeshire and Cleveland – a very average spread of records, after the autumn's influx promised so much.
A new Spotted Sandpiper was found at Ferrybank, Co Wexford, on 9th and was still there two days later. One the more impressive finds of the week was a White-rumped Sandpiper at Pulborough Brooks, West Sussex, on 8-9th; although it disappeared on 10th, it was back there on 11th, representing a very unusual inland record for December. A Lesser Yellowlegs was brief at Cahore Marsh, Co Wexford, on 9th, with another fleeting yellowlegs at Steart WWT, Somerset, on 11th. In Cornwall, the Temminck's Stint continued at Stithians Reservoir – will it linger for 2019 listers?
A first-winter American Herring Gull was again reported in west Cornwall, this time at Sennen on 7th. Late news concerned an adult Ring-billed Gull photographed at St Mary's Island, Northumberland, on 3rd, although it couldn't be found there on 5th. Eslewhere, the second-winter was again on Tiree and the adult roosted at Llys-y-Fran Reservoir, Pembs, while the adult returned to Bray, Co Wicklow, on 11th and another adult lingered in Sligo Town. Glaucous Gulls scraped into double figures, with a juvenile turning up inland at Shawell, Leics, while Iceland Gulls too increased into the teens. A juvenile Kumlien's Gull flew past Tiree on 11th, while the adult continued at Moville, Co Donegal. Caspian Gulls were seen at around 40 sites, with records from as far north-west as Greater Manchester and a peak count of eight at Rainham Marshes, London, on 11th. The apparent Azores Gull was still at Kildavin, Co Carlow, on 6th.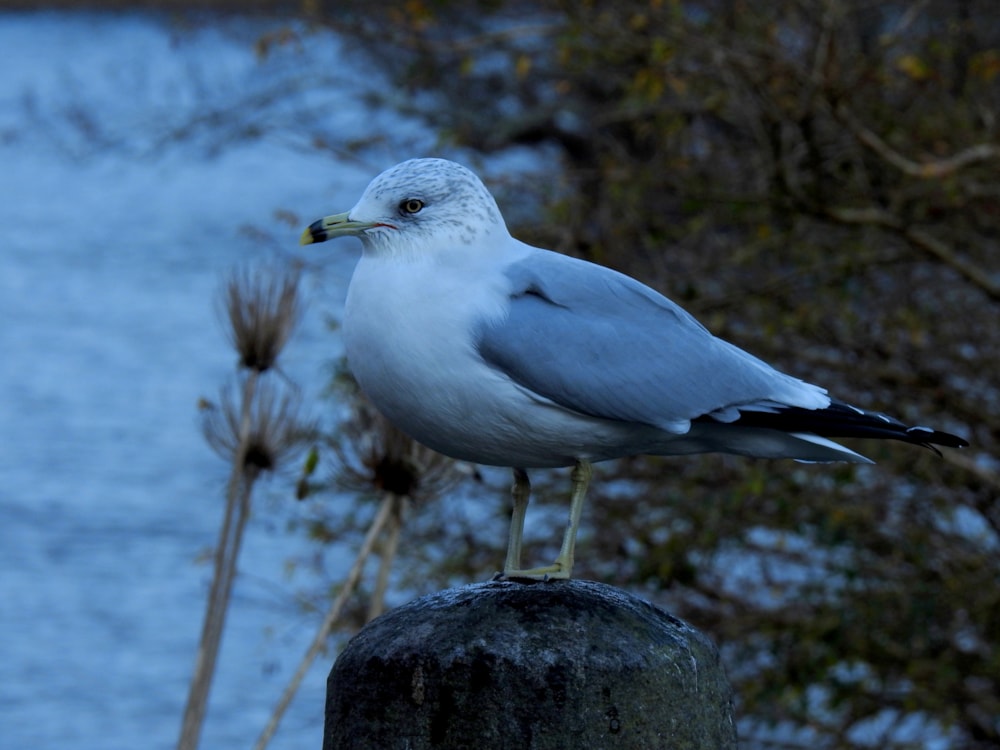 Ring-billed Gull, Sligo, Sligo (Seamus Feeney).
Content continues after advertisements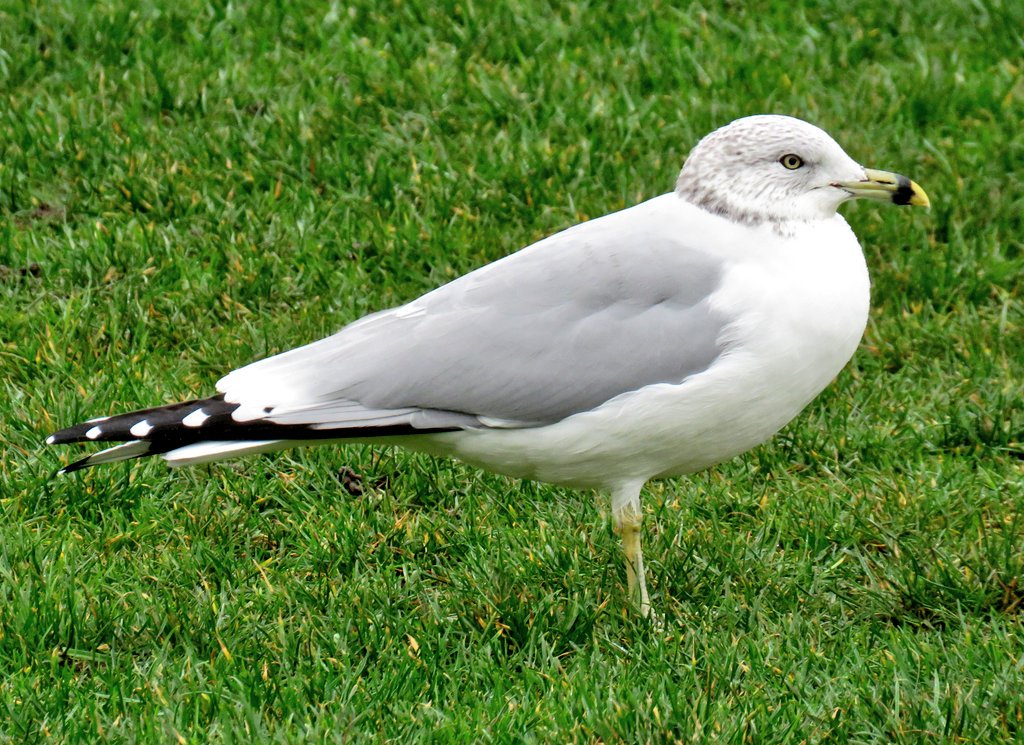 Ring-billed Gull, Bray, Wicklow (Cian Cardiff).
Birders don't really anticipate seeing Red-rumped Swallow on British shores in December, yet two were on offer this week. One at Cley, Norfolk, from 5-8th was seen again there early on 9th before flying past Gorleston later that day. Then, on 10th, the same bird spent some time at Kessingland, Suffolk. Elsewhere, one showed well in Torpoint, Cornwall, from 9th. Other oddities included a swift sp over Hove, East Sussex, on 10th and a Reed Warbler at Walthamstow Reservoirs, London, on 10-11th.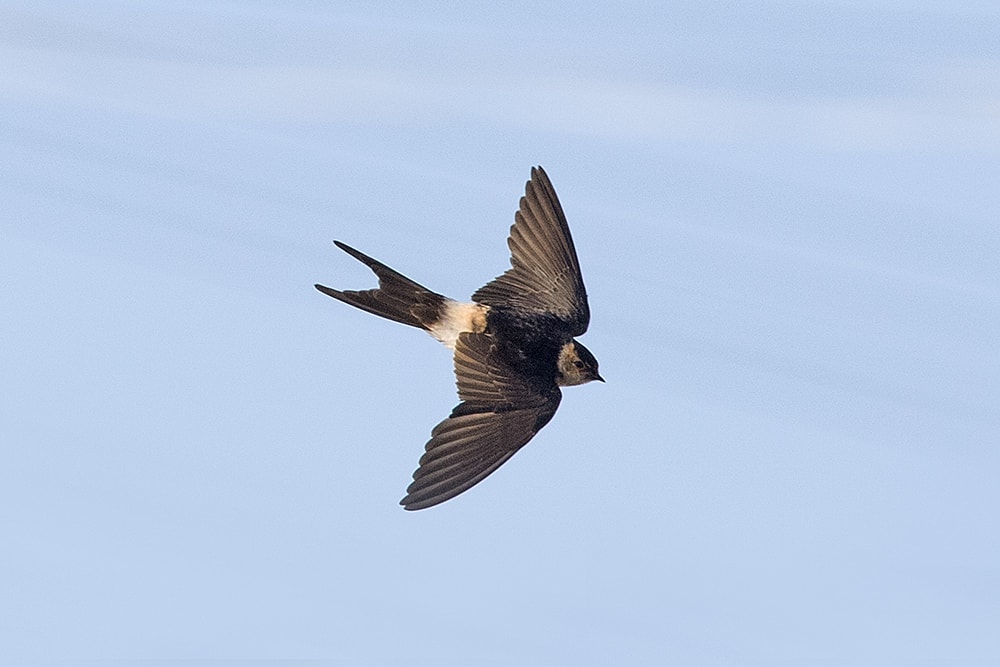 Red-rumped Swallow, Kessingland, Suffolk (Andrew Moon).
What was presumed to be the recent Eastern Yellow Wagtail 'buzzed' as it flew over Porth Hellick on St Mary's, Scilly, on 10th, though it wasn't seen on the ground to confirm. The Hume's Leaf Warbler was still at Lade Gravel Pits, Kent, to 10th, but proved both mobile and elusive. The Dusky Warbler was still at Kessingland, Suffolk, to 10th, while another was in Norfolk at Stiffkey Fen to that date and a third was again reported from East Fleet, Dorset. A handful of Yellow-browed Warblers were reported from south-west England, while another was in Dublin's Phoenix Park on 9th.
An extremely confiding Little Bunting drew admirers to Chesil Cove, Dorset, from 8th. Meanwhile, on Scilly, a European Serin was again seen on St Mary's, on 6th. At least two, possibly three Coues's Arctic Redpolls were among a large redpoll flock at Fontburn Reservoir, Northumberland, during the week, with another at Thorne Moors, South Yorks, on 9th.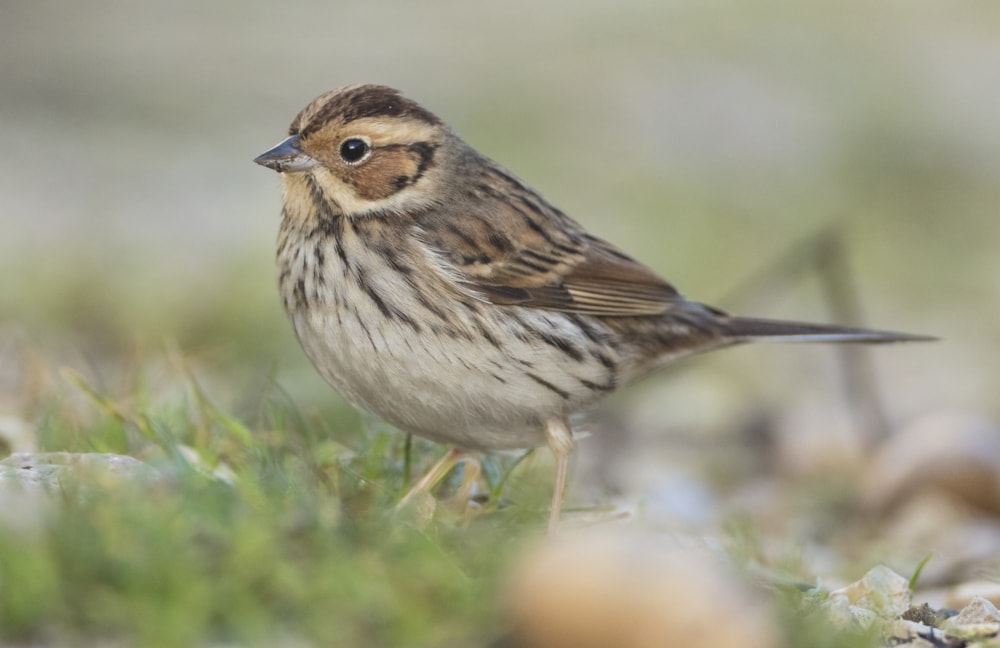 Little Bunting, Portland, Dorset (John Wall).
Five sites registered Richard's Pipits, with birds as far north as Northumberland and Durham (as well as in Cleveland, Norfolk and Devon) perhaps testament to the largely mild start to the winter. Three Rosy Starlings remained on offer around England, with birds still in Suffolk to 7th and Northumberland to 8th, as well as a popular first-winter again on show in Etwall, Derbyshire, from 9th. Ten Great Grey Shrikes were reported from England and Scotland as far north as Castletown, Highland.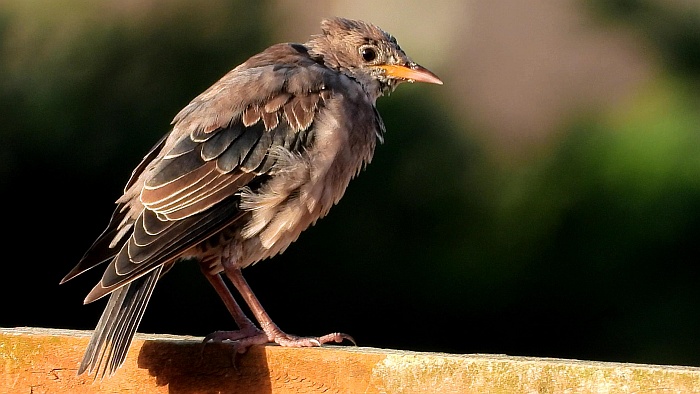 Rosy Starling, Etwall, Derbyshire (Alan Shaw).
Western Palearctic
In the Egyptian Sinai, a juvenile Bateleur was photographed at Sharm El Sheikh on 7th. Turkey's eighth Blyth's Pipit was at Samandağ on 8th. Up to five Crested Honey Buzzards have taken up winter residence in Eilat, Israel. In Kuwait, the Indian Roller remained at Hadiya and a couple of Crested Honey Buzzards were at Sulaibiya Pivot Fields.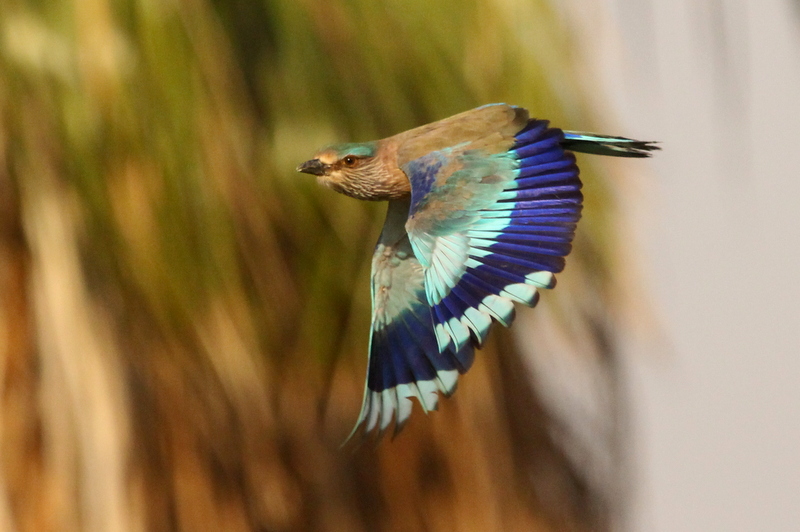 Indian Roller, Hadiya, Kuwait (Kris Webb).
Unfortunately it appears that the Tricoloured Heron has departed São Miguel, Azores, although a Hudsonian Whimbrel and a group of 14 Ring-necked Duck at least gave the island some clout. Meanwhile, on São Jorge, a Green Heron and Pied-billed Grebe were at Fajã dos Cubres on 5th.
Lingering rarities included the Dwarf Bittern at Llanos Pelados, Fuerteventura, and both Sociable Lapwing and Steppe Grey Shrike on the Spanish mainland, plus the Eastern Imperial Eagle still at Saint-Gilles, Gard. In northern France, a Wallcreeper at Dinan may well be the same bird that wintered there two years ago.
A Sooty Shearwater on Lake Sempach on 8th represents the second for Switzerland. Both the Nutcracker and Eastern Yellow Wagtail remained in The Netherlands, as did the Pygmy Cormorant and a Black-winged Kite in Belgium.
Finland scored an Oriental Turtle Dove at Alajärvi on 6th, while two also remained in Sweden. The Azure Tit continued at Lake Fehér, Hungary, while a Desert Wheatear at Chisineu-Cris on 11th represented the second for Romania. In Iceland, a pristine adult Ivory Gull showed well at Grindavík during the week, where it regularly feasted upon the corpse of a Great Black-backed Gull.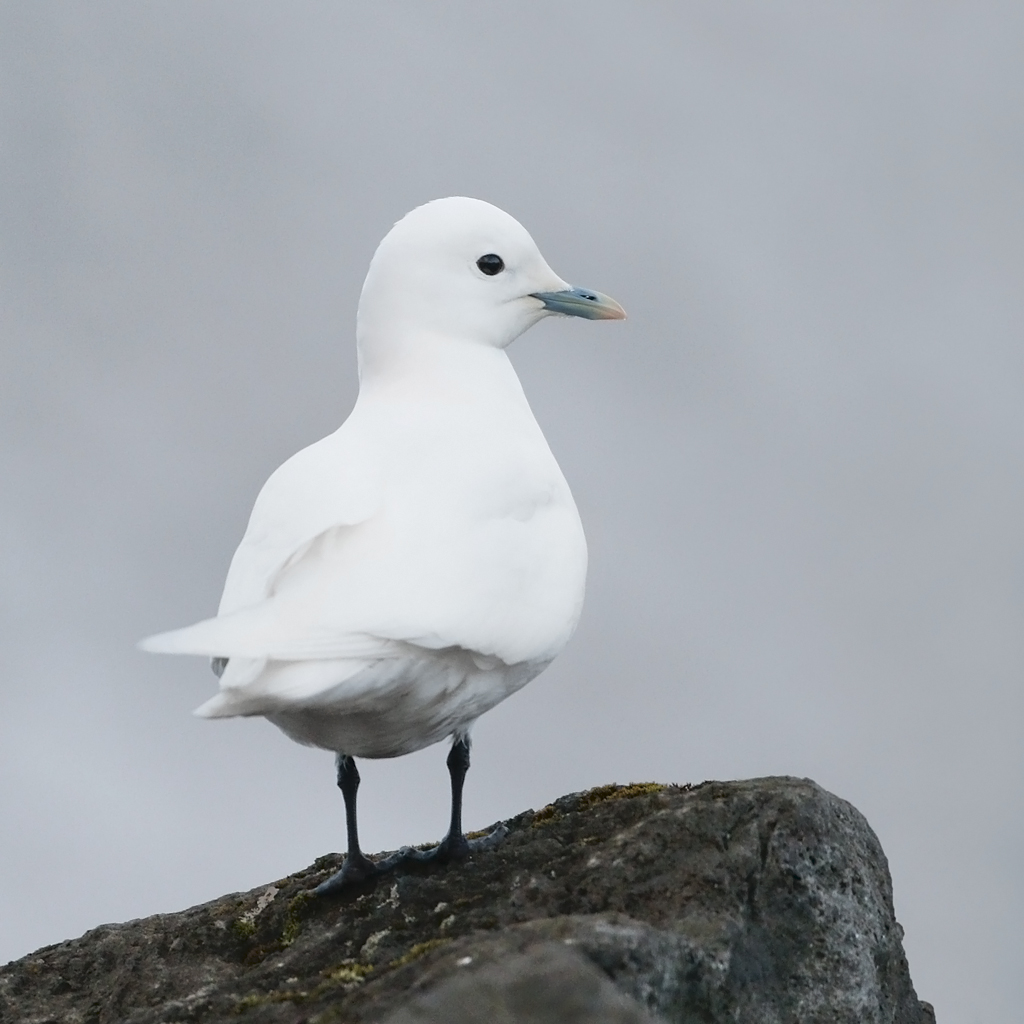 Ivory Gull, Grindavík, Suðurnes (Alex Máni Guðríðarson).