Standing head and shoulders above anything else this week was a simply superb adult Sooty Tern, which firmly booted the otherwise likely prospect of the week passing without incident into touch. Found on the Farnes, Northumberland, very late evening on Saturday 7th, it was watched by a small contingent of rangers but could not be found anywhere around the islands the following day, despite several boat-loads of twitchers giving it a good go. News from 20 miles to the south on Coquet Island, where the vast majority of Britain's Roseate Terns breed, was that it hadn't touched down there either. And, just as suddenly as it was found, the trail went cold once more …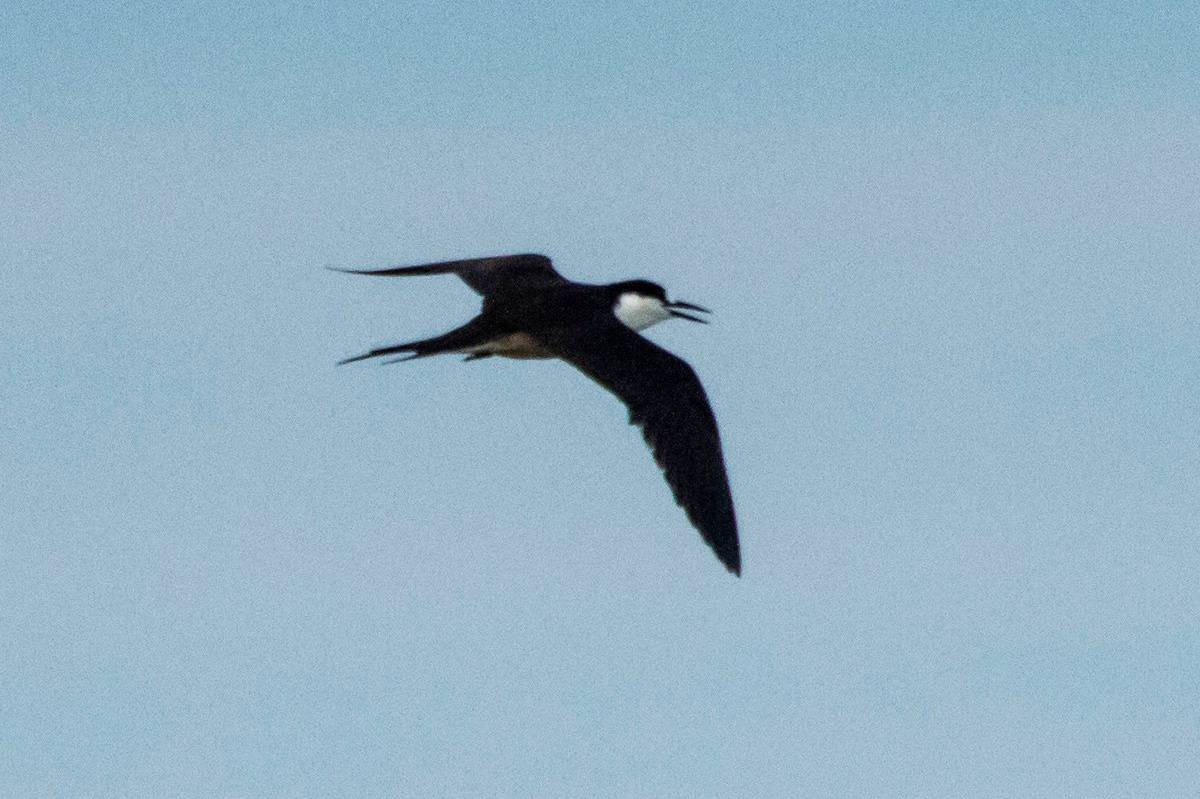 Sooty Tern, Farne Islands, Northumberland (NT Farne Islands).
Could it be the same bird as that seen past Uisaed Point, Argyll, in early June of last year? Might it be summering around the remote coasts of northern Scotland, perhaps occasionally visiting a rarely-checked Arctic Tern colony? This is of course pure speculation, but the chances of it being the same individual must be quite high. Either way, it's always worth bringing up the famous bird of July-August 2005, which alternated between Anglesey and Ireland during its six-week sojourn around the Irish Sea and was enjoyed by hundreds of happy observers. It's amazing to think that that's already 13 years ago!
The other major discovery this week was a male Little Bittern, which was first heard singing at Chelmarsh Reservoir, Shrops, on 6th. Though elusive, the territorial bird would occasionally show, both on the edge of the reeds and in flight, and lingered until the end of the review period. Meanwhile, late news for 4th concerned a Squacco Heron at Llangwm, Pembs, although it wasn't seen there subsequently.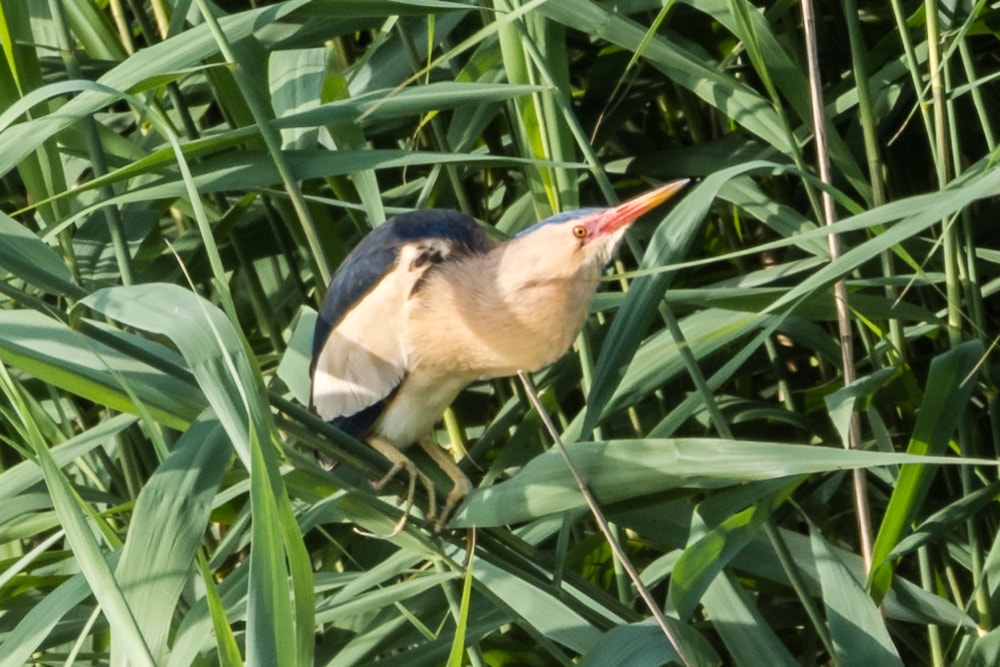 Little Bittern, Chelmarsh Reservoir, Shropshire (Ian Bollen).
The wandering Welsh Snowy Owl once again put in an appearance on 7th, when it was found on the moor at South Stack RSPB during the early afternoon. It showed well and was watched until dusk, but had unsurprisingly disappeared by the following morning – and it's once more a lottery as to where it'll pitch up next. Another Snowy was seen near Carinish, North Uist, on 7th, while the St Kilda bird was back again on 8th after having last been seen there on 3rd. This absence is coincidental to say the least, and the assumption is that the same individual accounts for both sightings.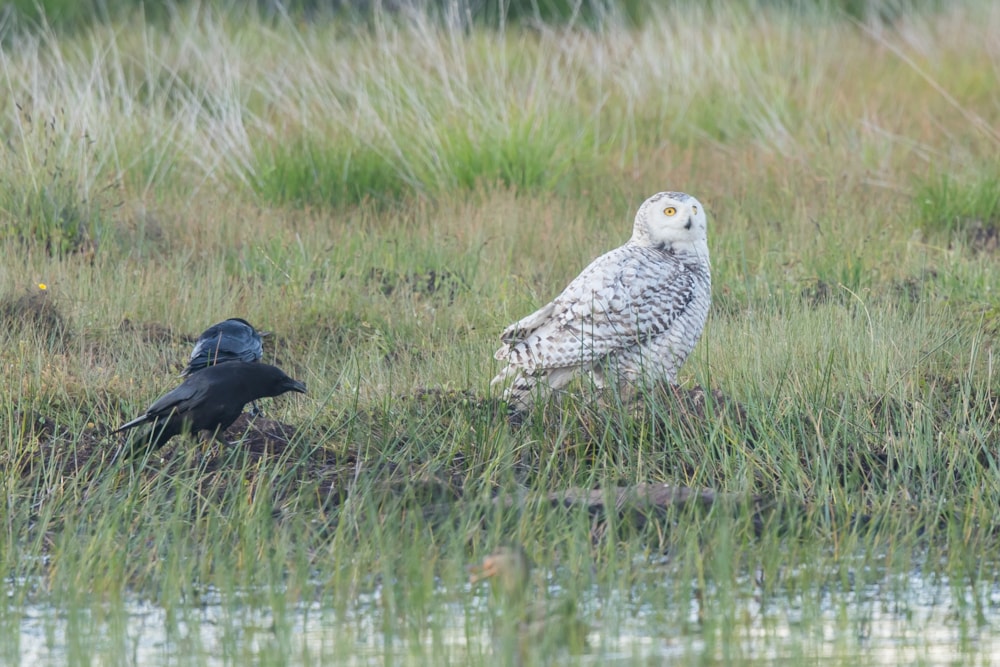 Snowy Owl, South Stack RSPB, Anglesey (Simon Knight).
Rare bird news otherwise had an air of familiarity to it, with the continuing Pied-billed Grebe still at Loch Feorlin, Argyll, the American Black Duck at Strontian, Highland, the Ferruginous Duck still at Washington WWT, Durham, the drake King Eider (and a female Surf Scoter) still offshore at Blackdog, Aberdeenshire, the Iberian Chiffchaff at Thurstaston, Cheshire, and the Bonaparte's Gulls in Kent and London, although the latter wasn't seen at Crossness past 4th.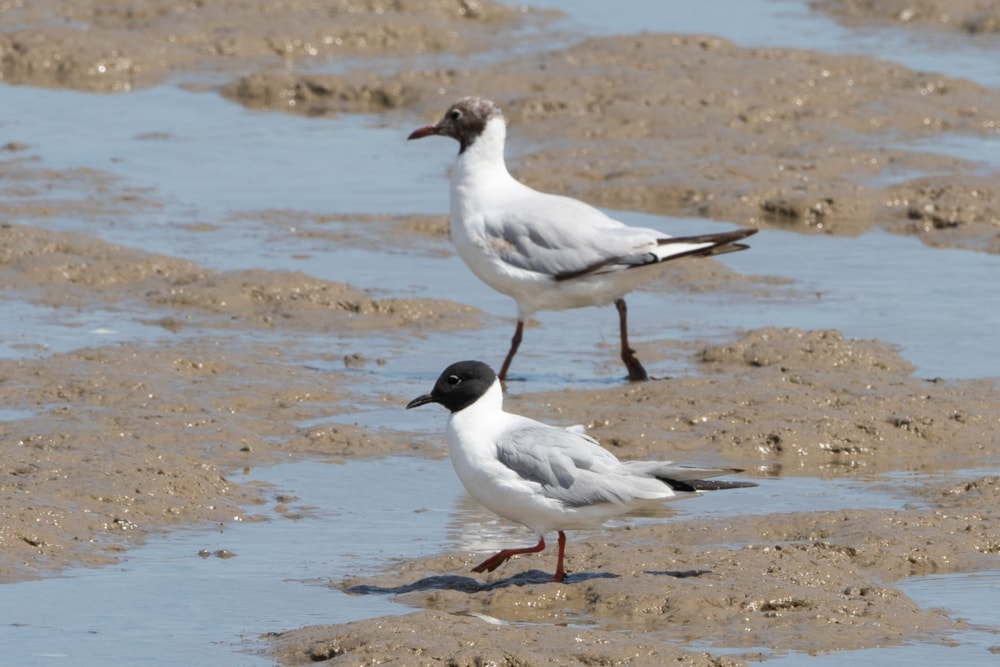 Bonaparte's Gull, Oare Marshes NR, Kent (Paul Ward).
One of the more startling records this week was a flock of Long-tailed Skuas on Whalsay, Shetland. One was seen on 7th, but it was on 8th that things really got exciting, with four (three adults) at West Loch of Skaw, quite astonishingly including an extremely rare dark morph adult – a sight hardly seen anywhere in the world, let alone Britain in July! Meanwhile, in Scillonian waters, a single Wilson's Storm Petrel was noted from a pelagic on the evening of 5th.
Up to three European Honey Buzzards remained on show at Wykeham raptor watchpoint, North Yorks, with sporadic reports of an elusive male also at Swanton Novers, Norfolk.
Content continues after advertisements
A couple of colour-ringed White Storks were seen together at Middleton, Suffolk, on 7-8th, while a Glossy Ibis was found in Norfolk at Dickleburgh Moor, where there were also up to two Western Cattle Egrets. Other cattle egrets were seen in Cambridgeshire, Somerset and Lancashire, while the family of Eurasian Spoonbills remained on show at Fairburn Ings, West Yorks.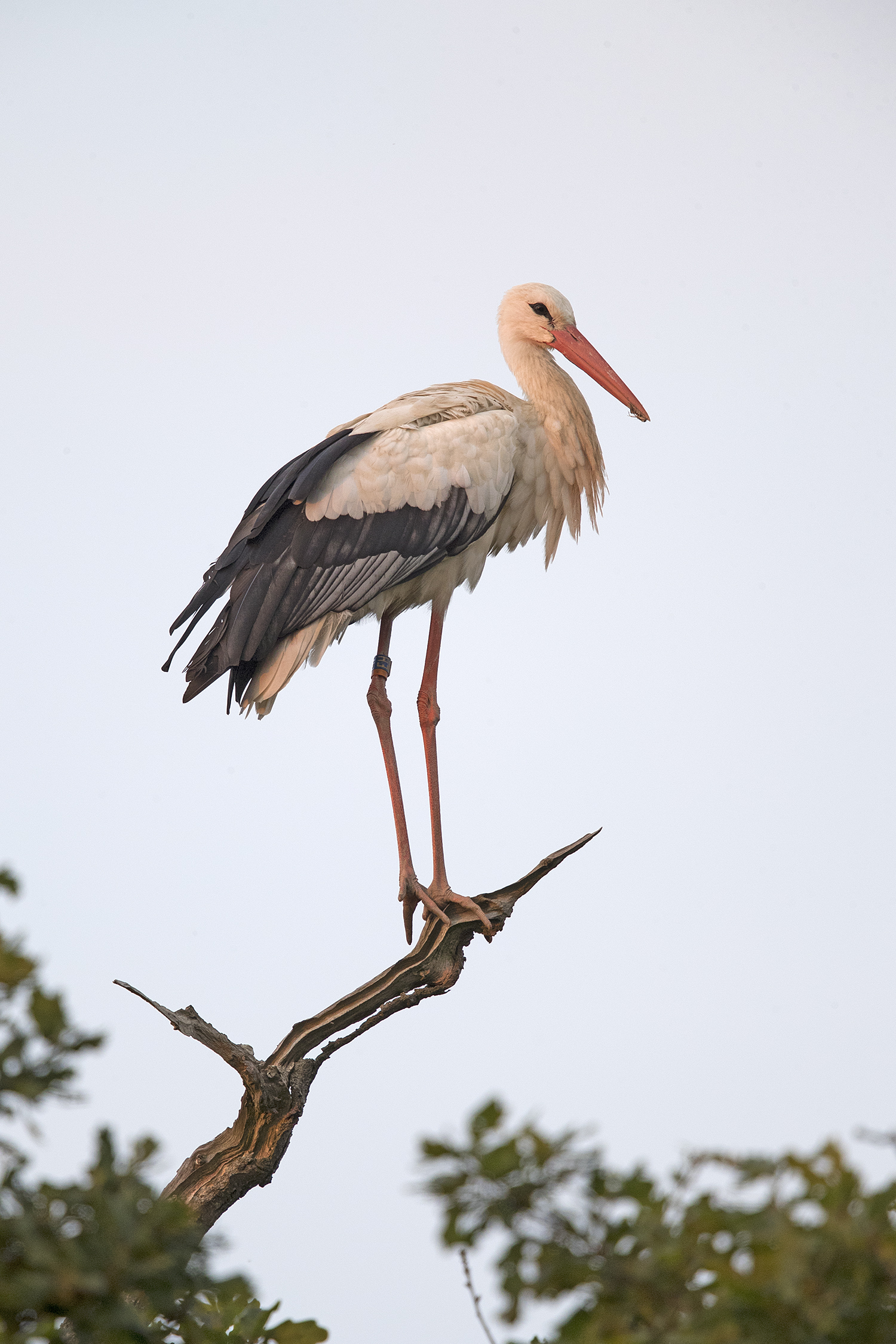 White Stork, Middleton, Suffolk (Andrew Moon).
A family of four Black-winged Stilts (two youngsters) was on show at Oare Marshes, Kent, throughout the week. A Pectoral Sandpiper was found at Druridge Pools, Northumberland, on 4th and lingered thereafter, making a sole foray to nearby Cresswell Pond on 10th. A Temminck's Stint arrived at Titchwell, Norfolk, on 9th and was still there the following day.

Black-winged Stilt, Oare Marshes NR, Kent (Paul Ward).
Four European Bee-eaters drifted south over Gibraltar Point, Lincs, early in the evening on 4th and, quite impressively, were relocated at Minsmere, Suffolk, the following morning – though they again failed to linger there. Similarly fleeting were the Alpine Swifts over Trimley St Martin, Suffolk, on 6th and Tidmouth, Wilts, on 7th.
The Savi's Warbler was again 'buzzing' at Minsmere, Suffolk, on 8th, while the Eastern Subalpine Warbler also continued on Fair Isle, Shetland. In Surrey, the male Red-backed Shrike lingered at Thursley Common all week, while late news received on 8th concerned a Woodchat Shrike photographed at Pikehall, Derbyshire, on 4th. A random mid-summer record concerned a Little Bunting on St Kilda on 9th.
Rosy Starlings are down to just four, although new birds are still being found: one was at Trevose Head, Cornwall, on 4-5th and another was in Sligo Town on 10th, in addition to lingering birds at Bullers of Buchan, Aberdeenshire, and on Barra, Outer Hebrides.
The touring Pied Crow has moved once again, having left the mean streets of Clevedon for the altogether more rural setting of St Justinian, Pembs. It was first seen there on 3rd (though not reported until 4th) and was reported regularly to 8th.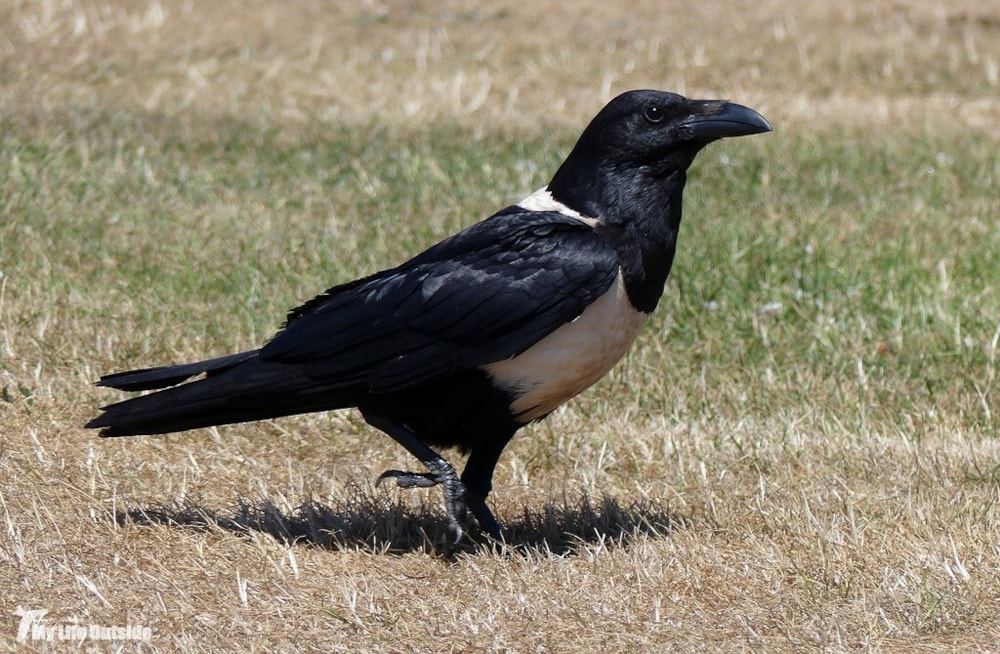 Pied Crow, St. Justinian, Pembrokeshire (Adam Tilt).
Western Palearctic
Another extremely lean week across the region saw the continued presence of the Black-browed Albatross at Sylt, Germany, throughout and the Dwarf Bittern again reported at Llanos Pelados, Fuerteventura, on 8th. British birders' ears must have been pricked by the news that The Netherlands' 11th Long-legged Buzzard was found in Gelderland this week, lingering at Megchelen from 6th onwards.